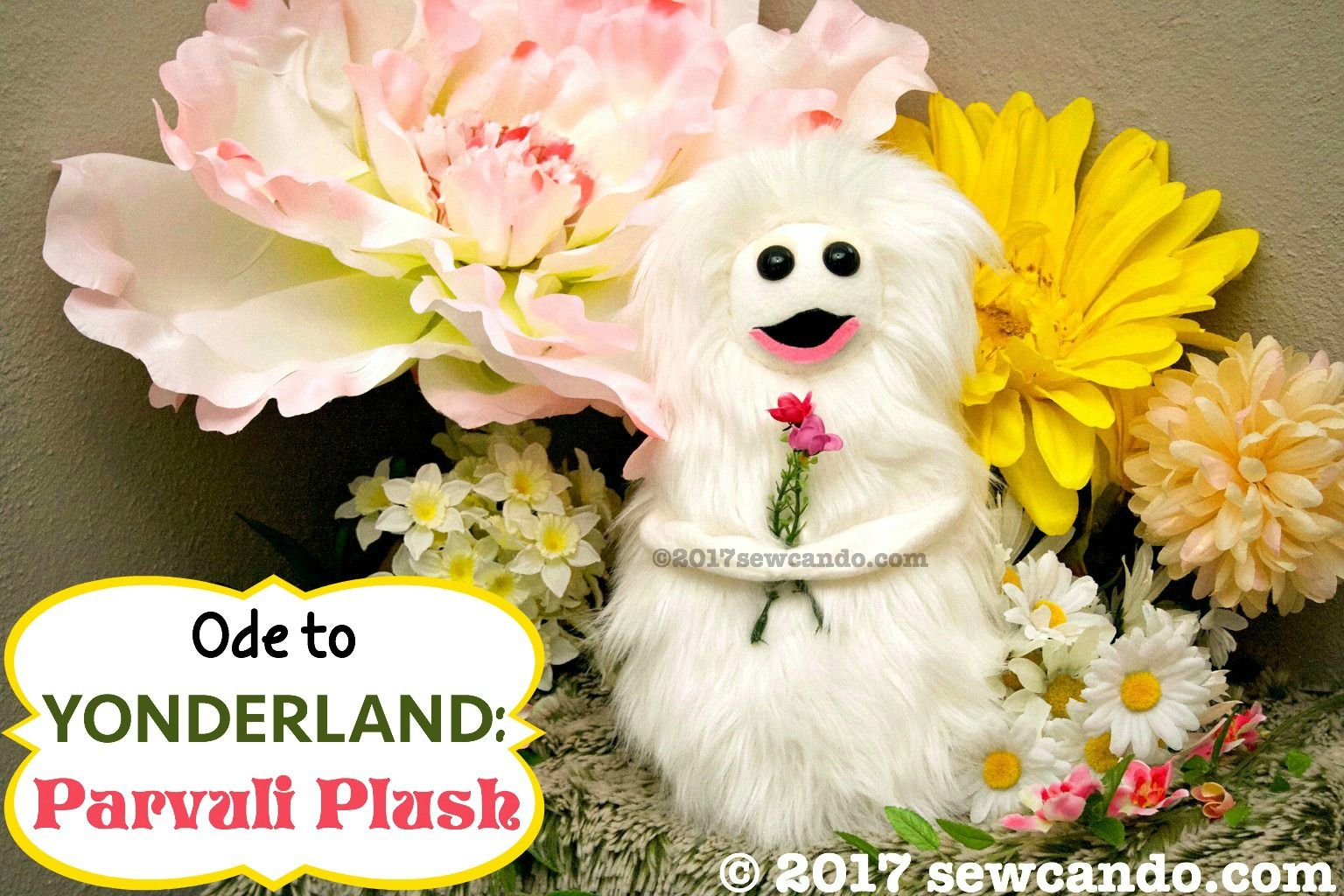 Amongst my DIY toy creations for this past Christmas was this fluffy little friend. Honestly, it's hands down been my favorite plush to make to date: one of the Parvuli from Yonderland.
If you're not familiar with Yonderland, and you like awesome things, you need to discover it it asap. It's a fantasy themed tv series from the UK that features fun characters, an alternative world and puppets. It's considered a family show, so it's amusing & clever for adults and still entertaining for kids. And no this isn't a paid/sponsored post to pimp it to you (although I'd totally jump at the chance to work with the peeps from Yonderland). My kids LOVE it, as do my husband and I. Santa brought them the new series 3 on dvd, so it seemed only fitting that I'd would make something inspired by the show to go with it. Of course I had all the supplies on hand, because I'm completely ridiculous craft gear hoarder. These adorable, furry creatures with the syrupy voices and high pitched songs seemed the ideal choice and a great way to use some of my massive plastic eye & faux fur collection.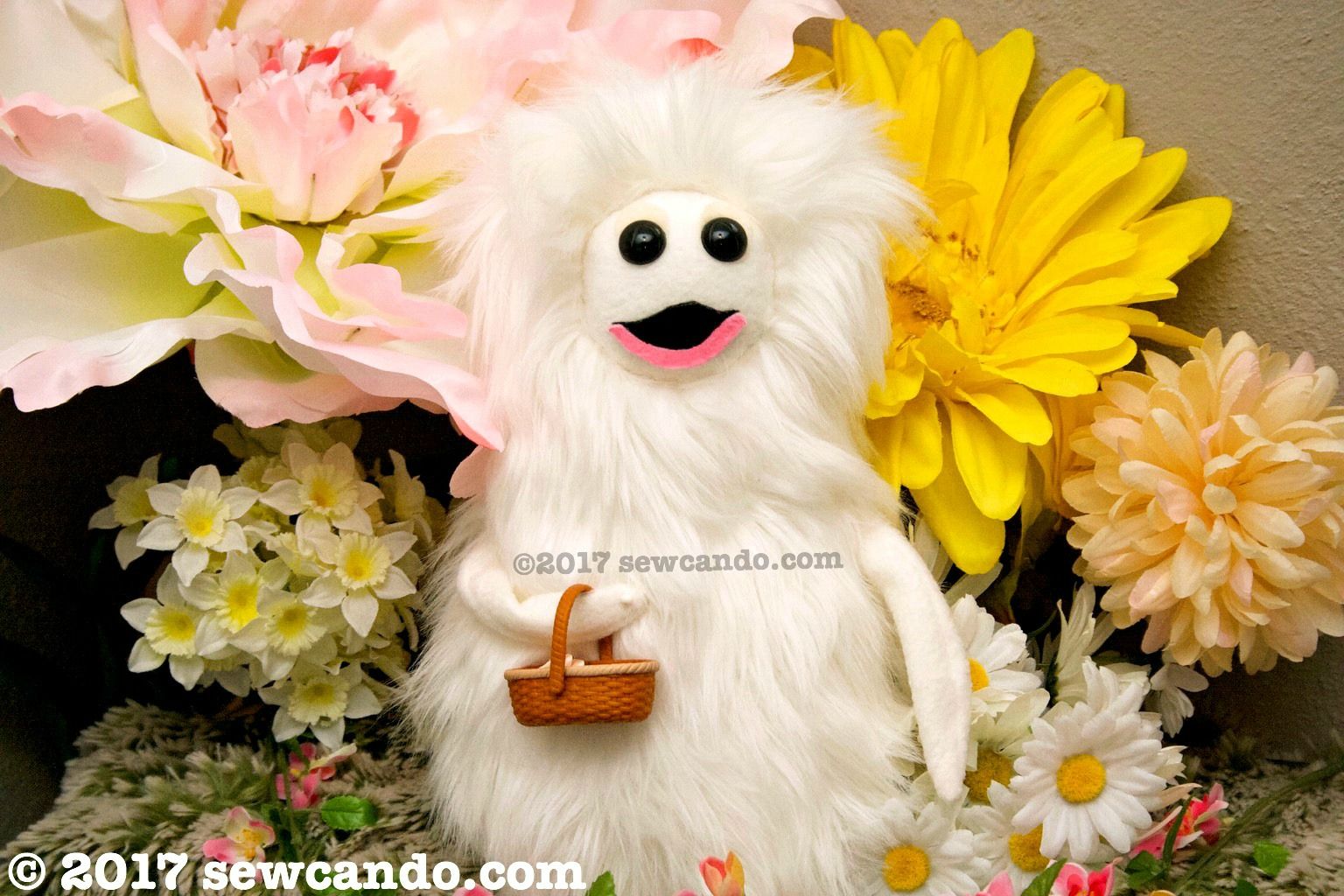 Now, if I want to get technical, I suppose I should call this little guy a Parvulus since Parvuli is plural and I've only made one so far
(it means children in Latin btw)
. My 11 yr old is learning Latin since he's crazy about ancient history, so we should probably be accurate from an educational standpoint, but I'm going to keep referring to it with the group name everyone knows here, so the grammar police can arrest me after this post.
I can't tell who's having more fun with him - me or the kids. The amusing vignette options are infinite. It's like having a bit of the show in my house, which feels surreal. Parvuli hobbies include chillin' in the kitchen with some cake and a Sudoku: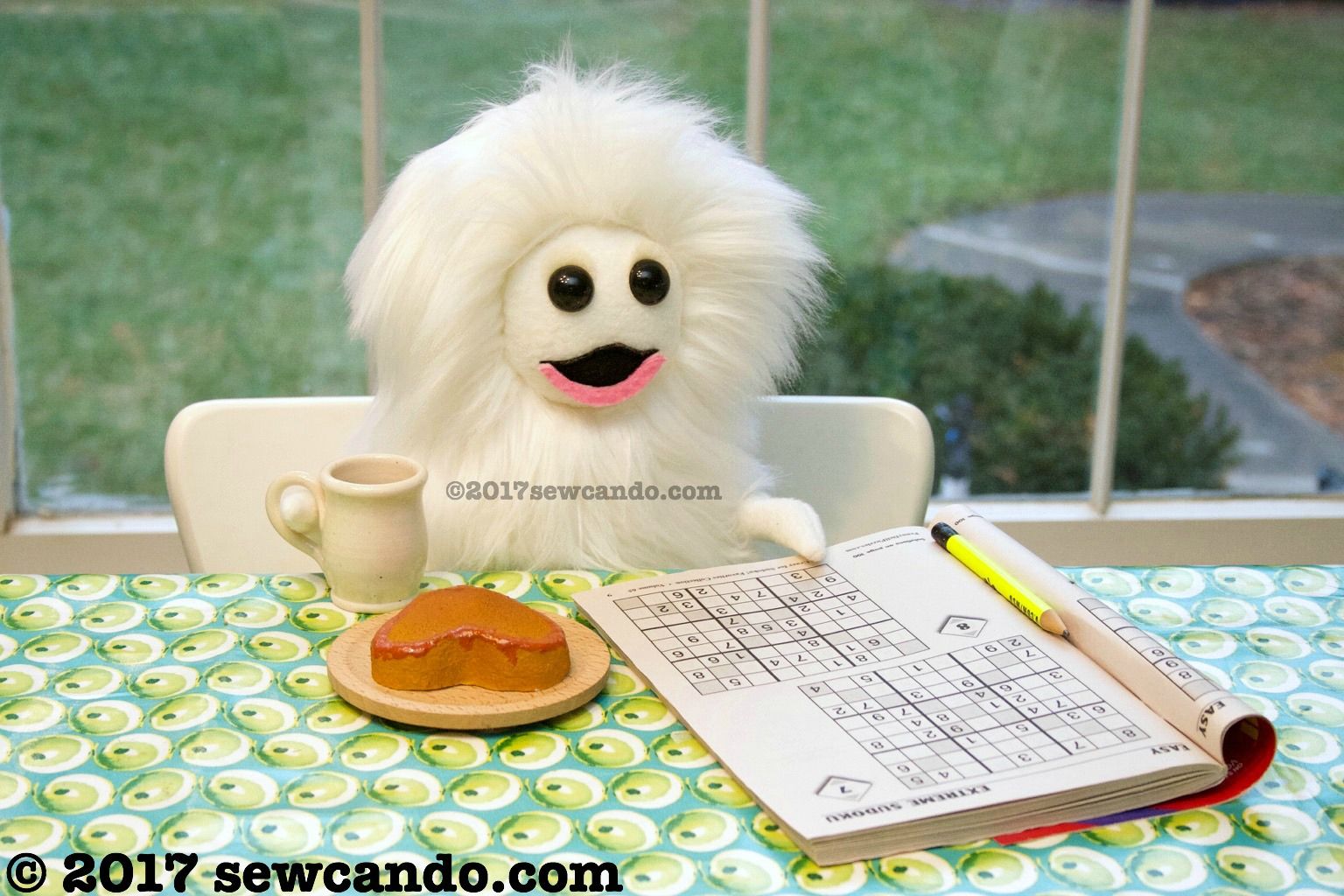 Singing while looking cute, just like in the show: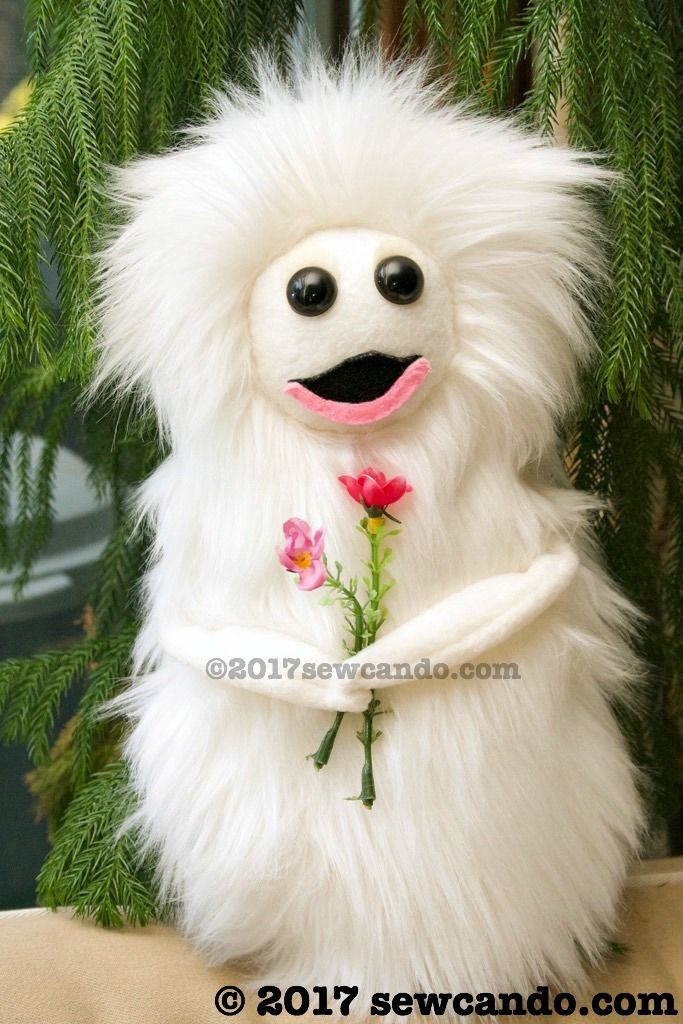 and dreaming about "The Chosen One" aka Debbie:
I made him with faux fur, fleece, felt and polyfil, so he's as close to the real deal as I could get DIY'ing and is still durable enough for the kids while playing.
Of course, I literally waited until 4 days before Christmas to even think about how draft my pattern and figure out how to put it together, but within 48hrs I had him totally done.
It's weird, but I almost can't believe I made him, it's as if he just popped out of a cupboard rather than me sewing him together. Maybe some Yonderland magic was involved, who knows?
Before anyone asks, I don't/won't make these to sell. Sorry:( I was asked this A LOT when
I did my handmade BoxTroll plush, as that was another great screen story that had no real merchandise, so searches brought lots of people here. The positive feedback is great and always appreciated. I don't ever want to sound rude about it, because it's crazy flattering when someone offers to buy what I've made. I'm just trying to being proactive on this one to cut down time spent on individual replies. I feel sad & a little guilty saying no to fellow fans, but there's a good reason.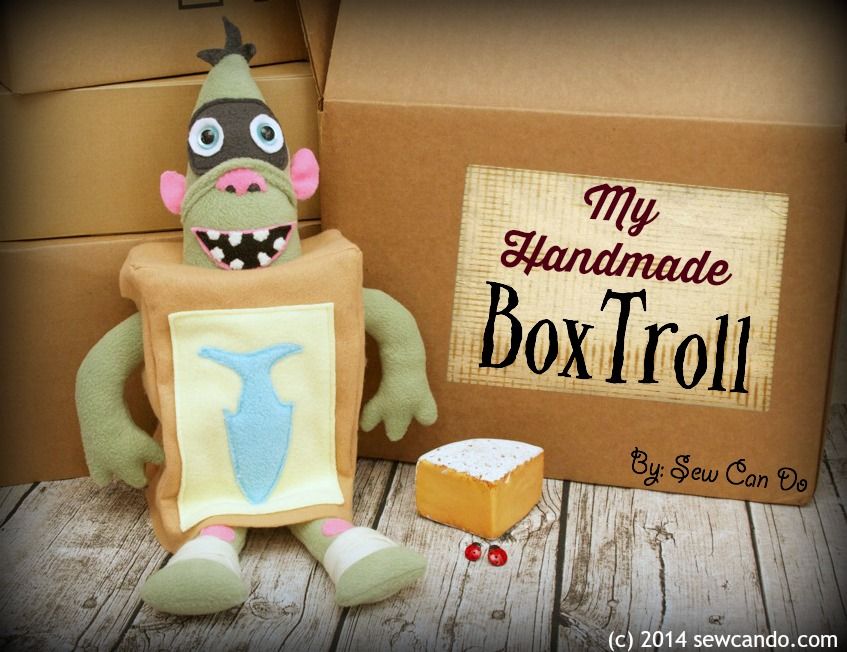 Why say no? The Yonderland crew owns the rights to their creations. While I'm a big fan and loved making this creature for my own kiddies, it wouldn't be cool to make money off the show's name & character concept without their permission. I'm not doing a Parvuli-specific tutorial for the same reason.
I don't want people to start selling them using my design. I had enough trouble with a jerk Chinese company stealing my BoxTroll photos to try to scam "sell" their products, so I'm trying to keep that kind of drama to a minimum, but still be able to share projects I loved making here. Hence my copyright all over the place in my photos even though I hate how that looks.
With that being said, let's get back to the cuteness, shall we? Amusingly, I made this guy for my 14yr old (so getting a plush toy present wouldn't be babyish, but cool thanks to the awesome show), but in true Negatus (the show's semi-villain), I-takes-what-I-want-style, my 7yr old daughter promptly snatched him for herself and literally won't let him go. Between that and the plural grammar issue, I feel like I need to make more now. And figure out how to make some other characters. The in-house pretending options would be unlimited!