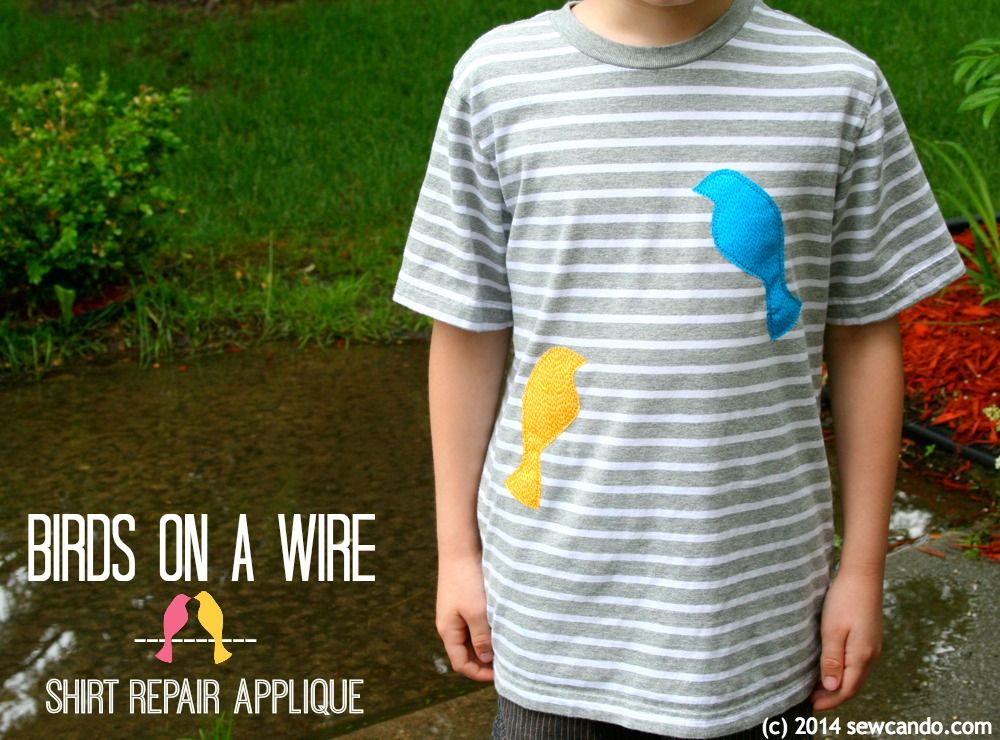 Patching clothes usually isn't a fun project, but I can honestly say that today's how-to wasn't a total chore. In fact, it made a kinda boring shirt look more interesting! Here's the story:
My 8yr old somehow got holes in the back of a new shirt. I think he wore it one time and suddenly it had holes. It's not like it was some special shirt, but I just couldn't bring myself to toss it when it was in great shape.
Of course he managed to make three of them (what do kids get up to that causes this stuff?!?).
However, the odd hole locations kind of stumped me at first.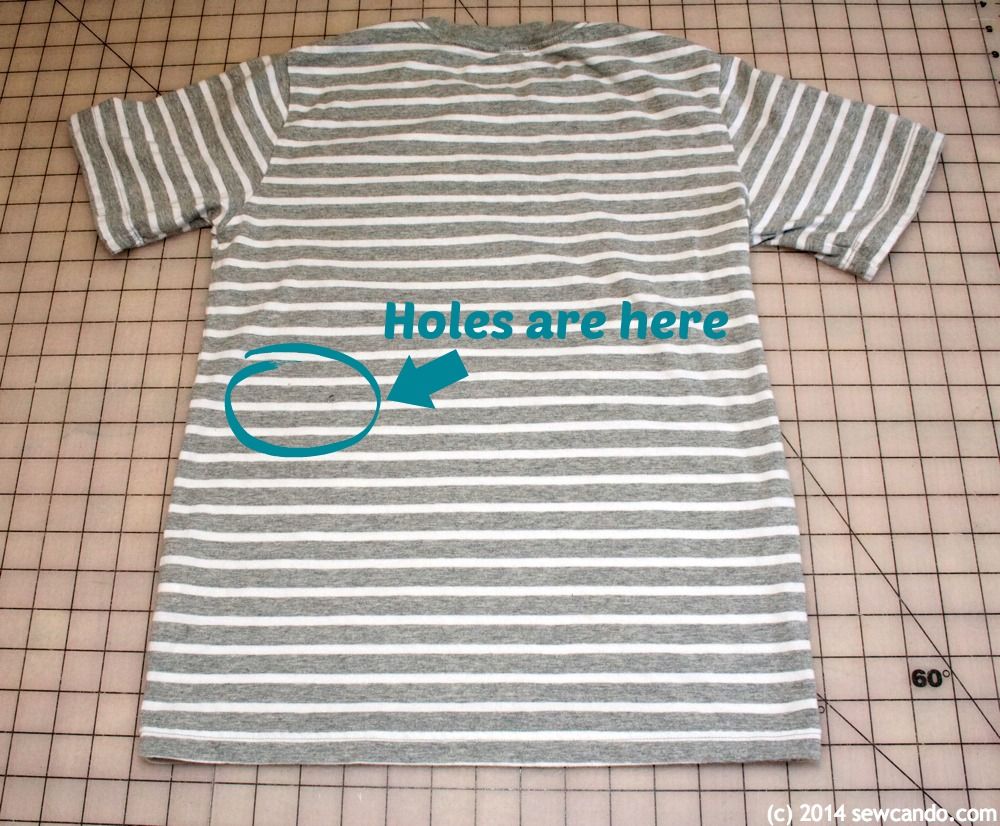 I needed a creative way to patch it that wouldn't look really obvious. The stripes kind of made it a challenge. Then it came to me how I could use them to my advantage - birds on a wire!
Materials:
- Holed-up striped shirt (or really anything with a narrow stripe for this look)
- Scrap fabric (mine was some Timeless Treasures Rain Basics quilting cotton)
- Paper-backed fusible
- Notions (Iron & ironing board, d
isappearing marker, disappearing marker, shears)
- Optional: Cricut or Silhouette
To make the birds, I searched around online and found this cute lovebirds image over on Clker.com:
Love birds clip art by: 1225design on clker.com
I just discovered this site and LOVE it. It's full of free clip art you can download in a bunch of different file formats - including svg - so they'll work with a cutting machine like the Cricut or Silhouette.
I enlarged the images slightly & cut 'em out on card stock to make my templates. If you don't have a cutting machine you could just print it on card stock and cut by hand.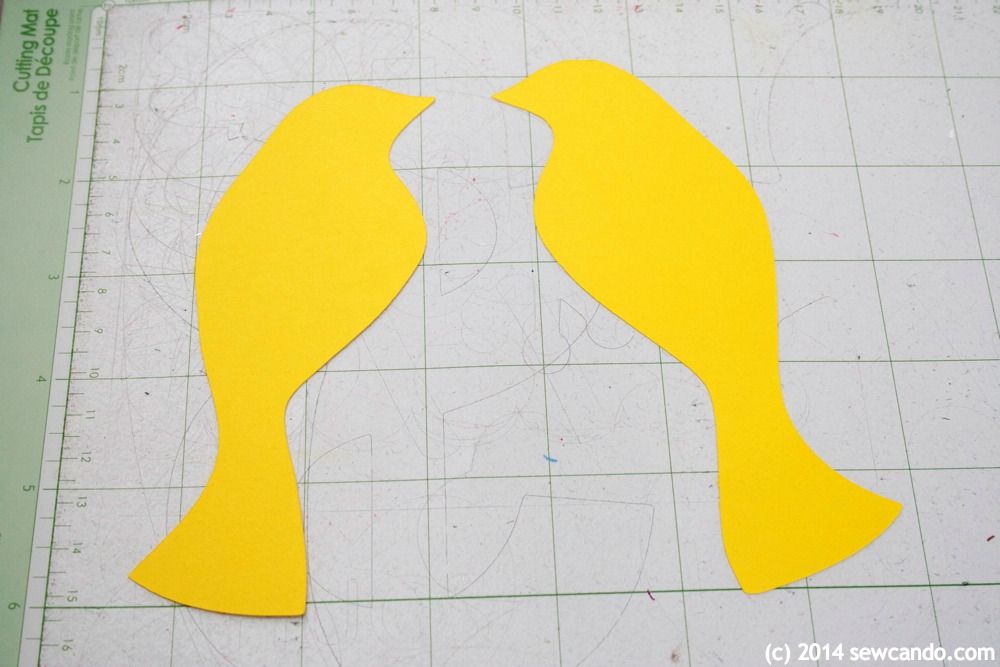 I traced around the templates with my disappearing marker on some scrap fabric and paper-backed fusible and cut them out. I did two pairs of birds - one for the front & the other for the more critical back.
You could also iron the fusible to the fabric first, then trace & cut. I tried that with one to see if it was any faster...it wasn't, so it's really just personal preference.
I ironed the fusible onto the wrong side of each bird. When they were cool, I peeled off the paper:
For placement, my birds needed to "perch" on the stripes and that key birdie on the back needed to completely cover the hole trifecta: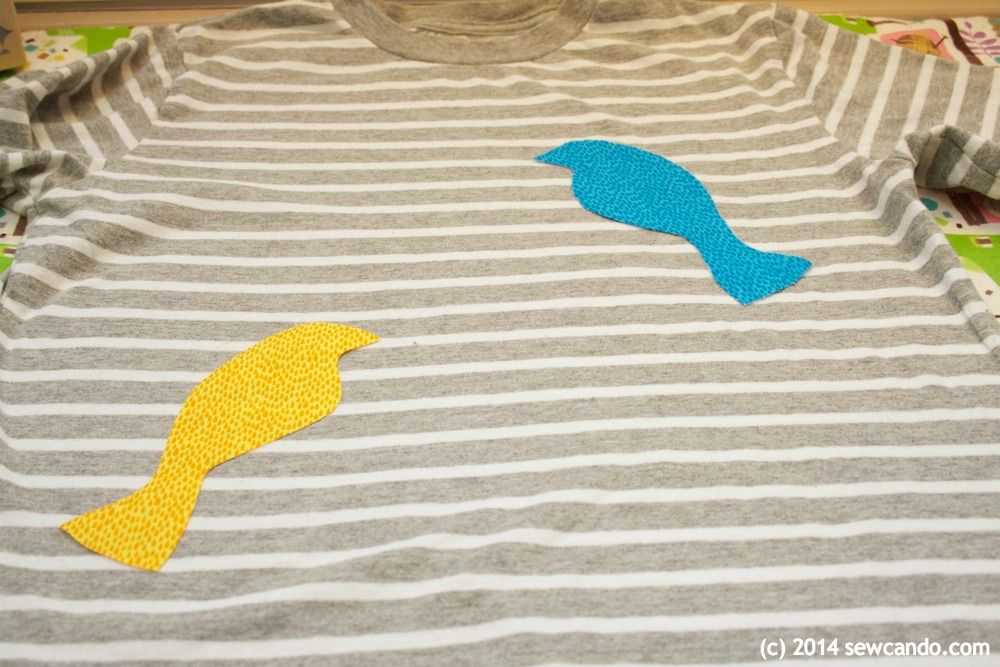 Then I fused them in place with a press cloth between them and the iron, using the wool setting.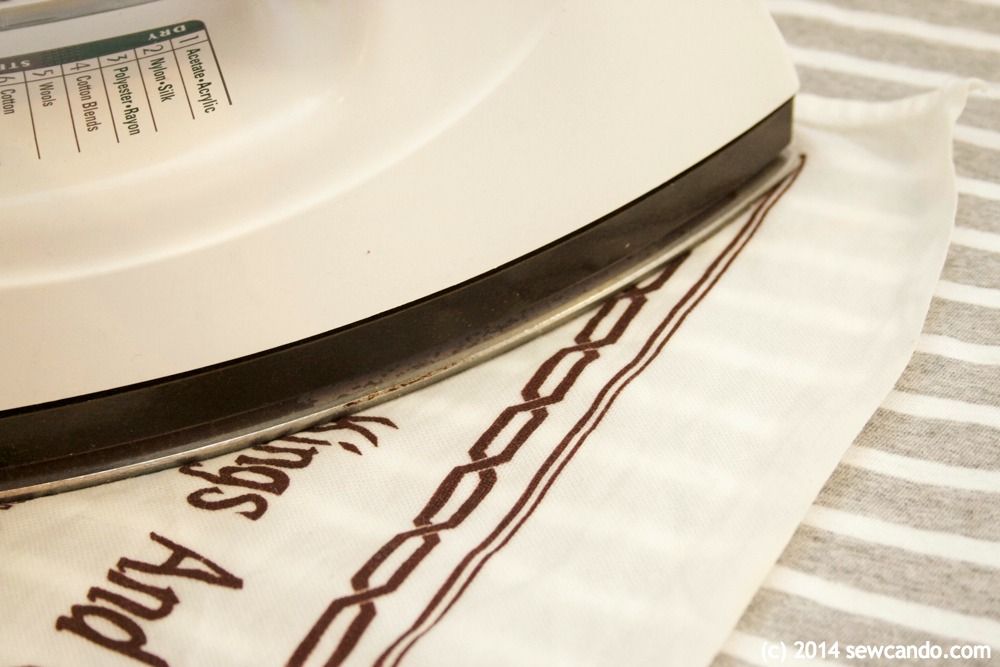 For extra security and keeping the edges neat I topstitched around the edges.
I used a triple stitch so it would and give a nice, thick, border stitch.
Now the holes on the back are all hidden, covert-style: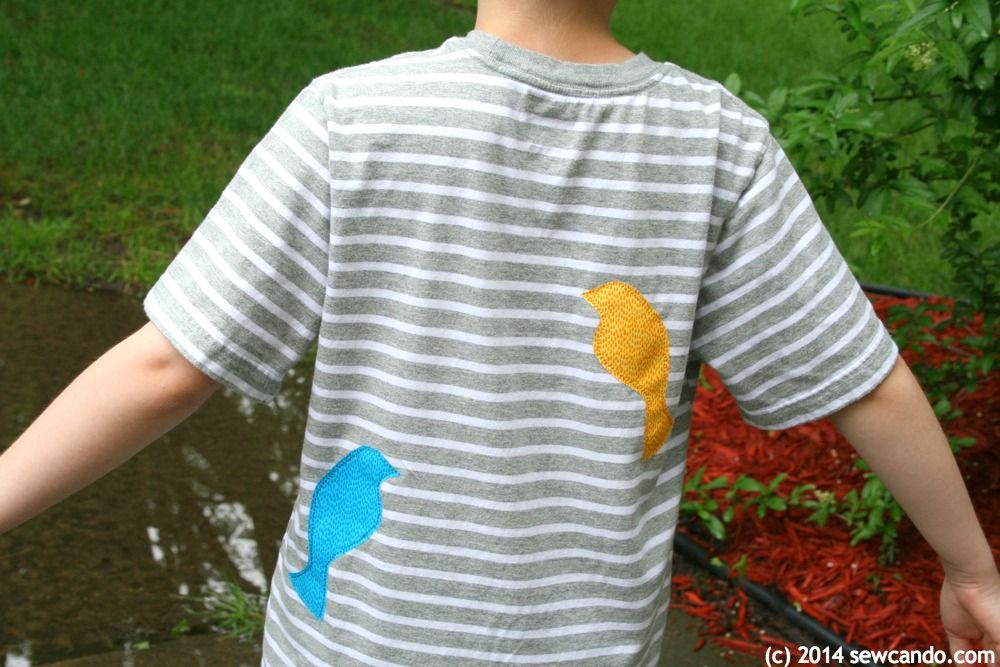 And our little shirt looks more fun and has loads more life left in it too. I love it when a repair turns into something better than where it started!