Today I've got another holiday wearable tutorial. This one is so fun & festive, you can't help but feel merry seeing them: my Lil Reindeer Antlers Hair Clips!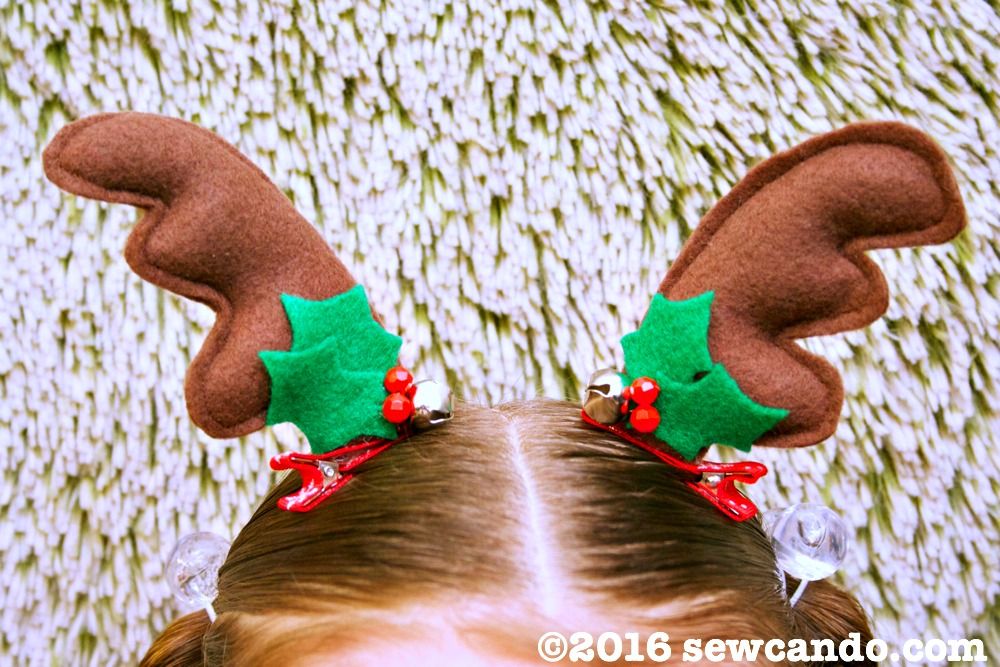 These are inexpensive to make and a great way to dress up any outfit this season.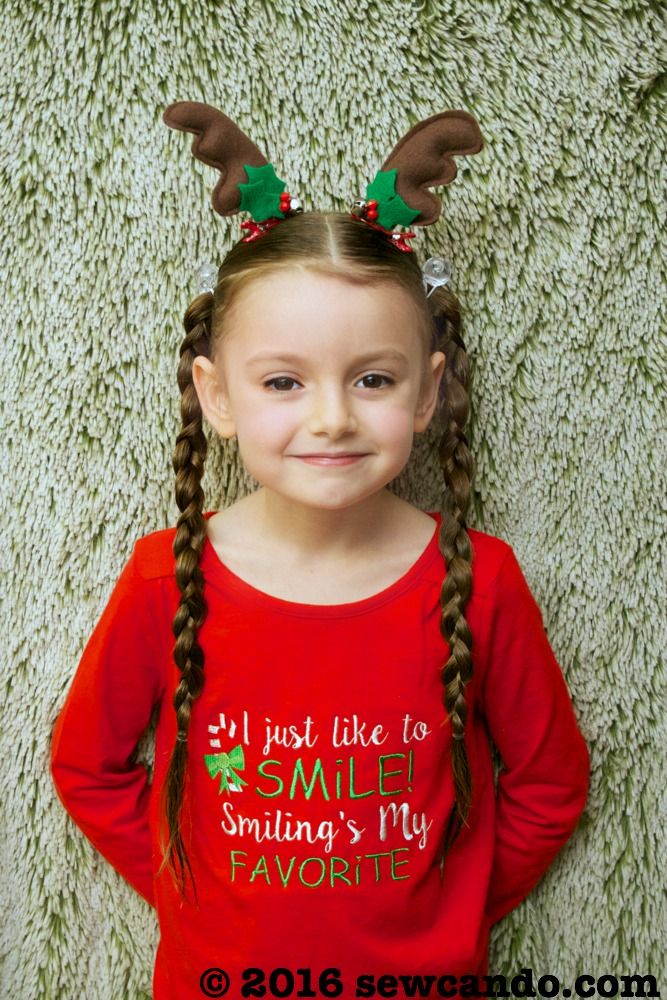 And make for some terrific holiday photos: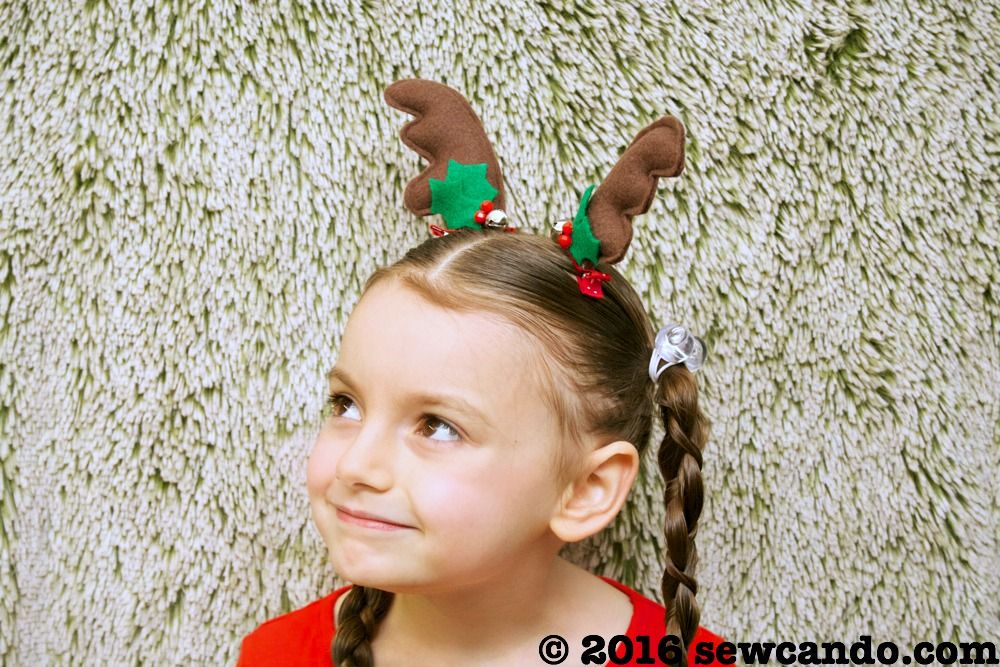 They use basic craft supplies, so they're very simple to add to your holiday to-make list!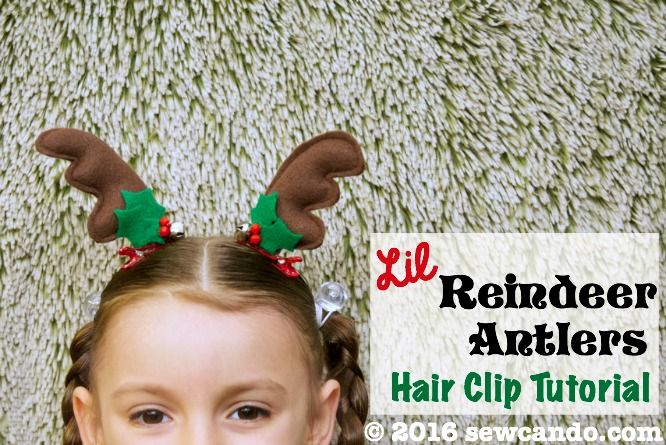 Materials:
- Brown & green felt
- Polyfil
- 3/8 inch wide grosgrain ribbon
- Round red beads
- Jingle bells
- Hair Clips
- Hot glue/E6000 glue
- Notions: Sewing machine, paper, marking pen, hand sewing needle, knitting needle or pencil, scissors
Start by drawing an antler shape on a piece of paper, about 4 inches high and cut out. Cut out two pairs of 4in x 4in squares from the brown felt and trace the antler shape onto the top of each pair.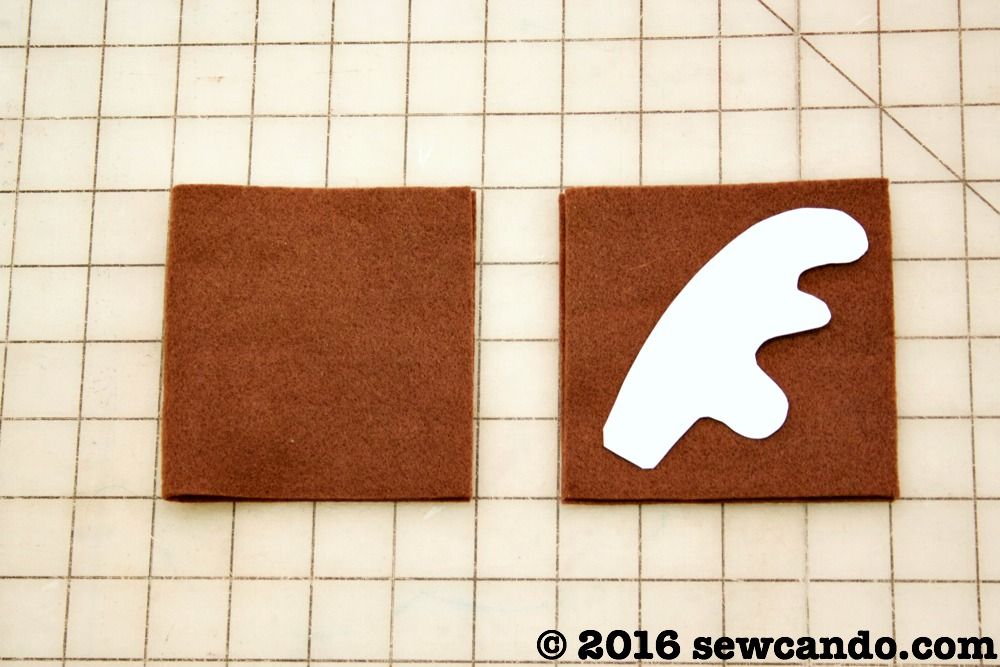 Stitch along the outline of each antler stack, leaving the bottom open.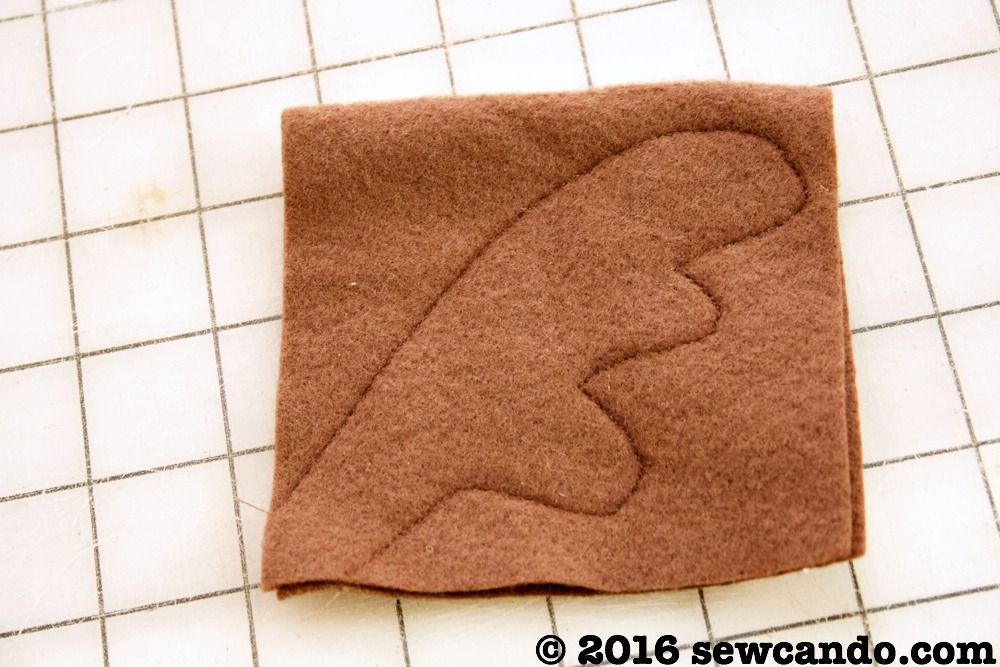 Cut antlers out close to stitching and stuff with some polyfil, using a knitting needle or pencil to gently fill all the nooks and crannies.
Fold the raw edges of the openings inward.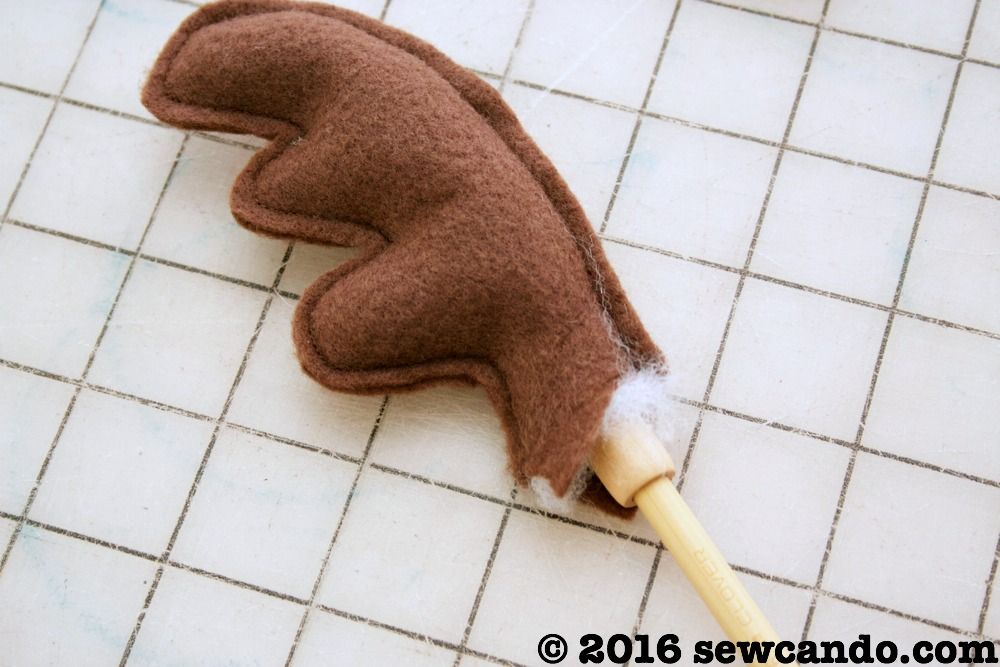 Cut out some small holly leaves from the green. I just freehanded those - they don't have to be perfect!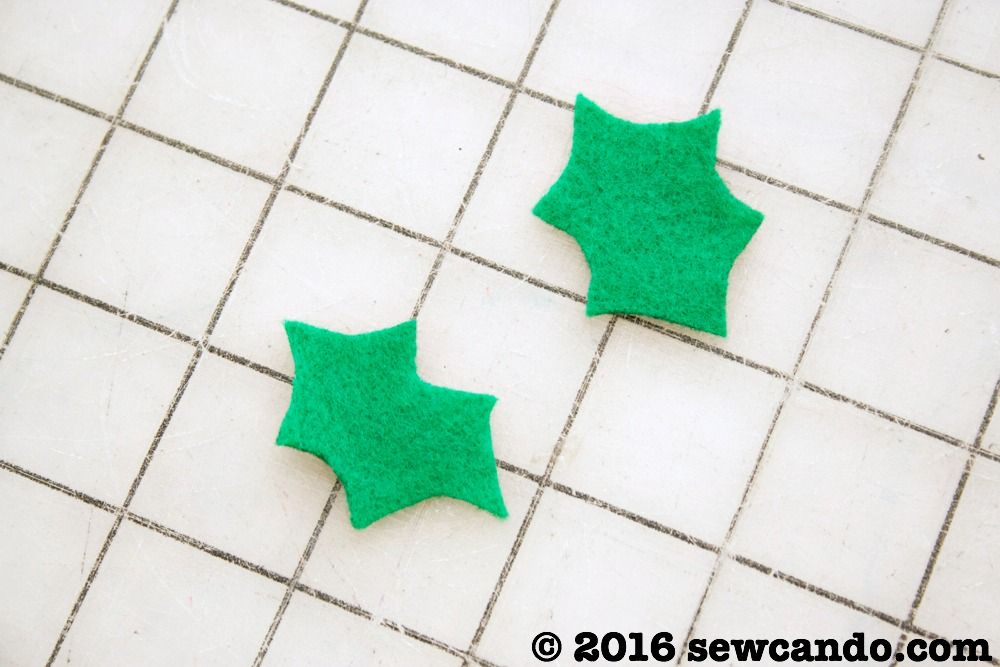 I dabbed a bit of hot glue to attach the leaves to the base of each antler and then stitched the beads and bells onto them by hand. You could glue them, but I wanted to be sure they wouldn't fall off, so stitching was added security.
Cut a 4 1/4 inch piece of ribbon for each hair clip.
To wrap the clip, put a line of glue along an inch and open the clip and stick it to the underside of the clip's top half: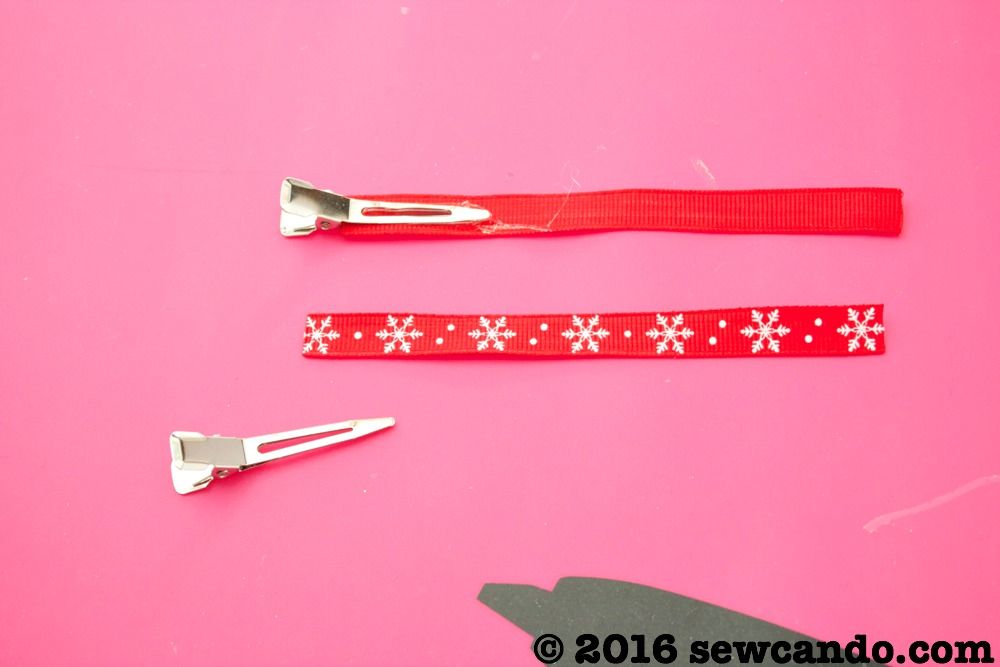 Then add some glue to the top, end and around the base to wrap the ribbon all the way around.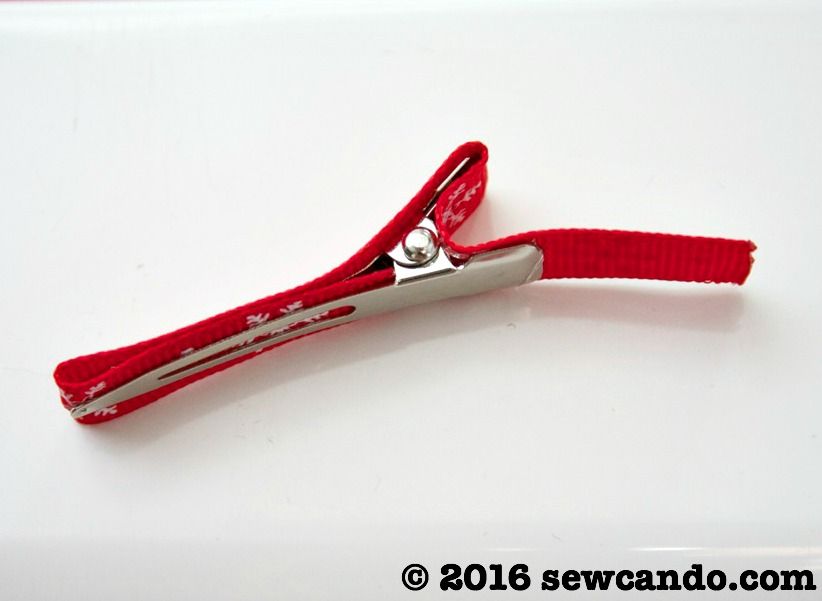 Now that the clips are wrapped, dab a generous amount of E6000 glue onto the base of each antler and attach them to the clips. This glue is super strong, so it'll support the weight of the antlers better than hot glue. You'll want to make sure the clips face each other so the antlers mirror each other. You don't want two facing the same way - that makes for wonky reindeer;)
I let them dry upside down and then they were ready to wear: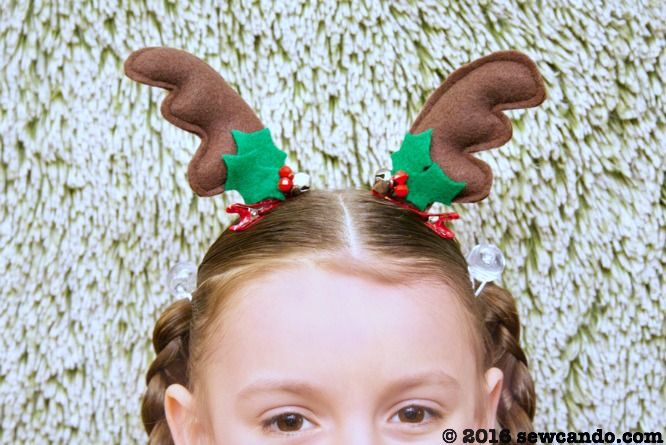 I made this festive shirt to go with them, since I'm
on my machine embroidery kick for the holidays
. My kids love the movie "Elf", so this seemed the perfect fit to go with our new antlers: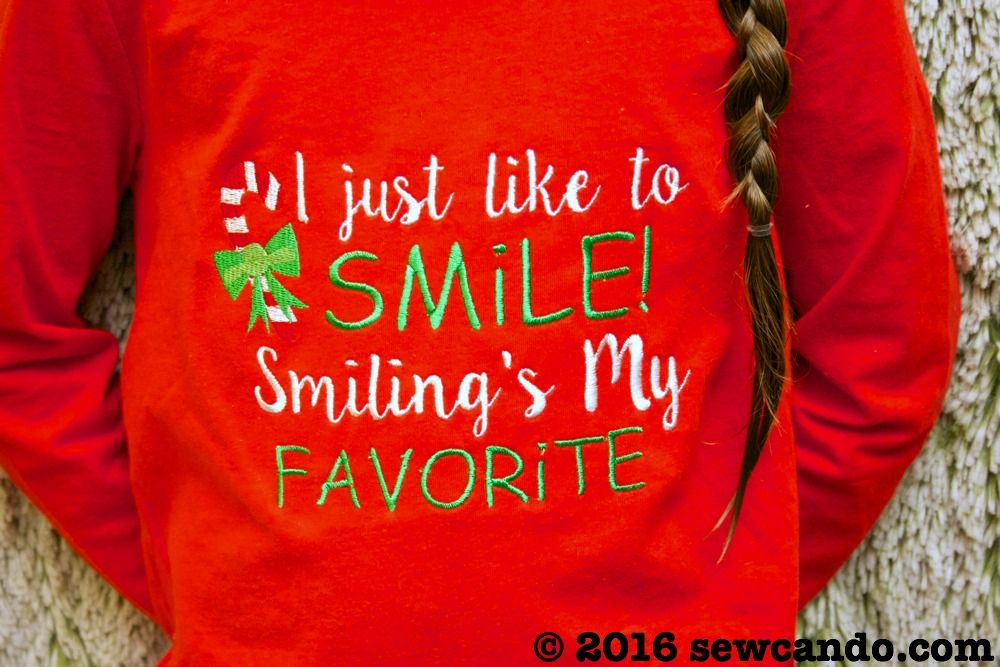 Happy Crafty Christmas!
And if you like making holiday hair clips, check out my other how-to's by clicking the photos below: