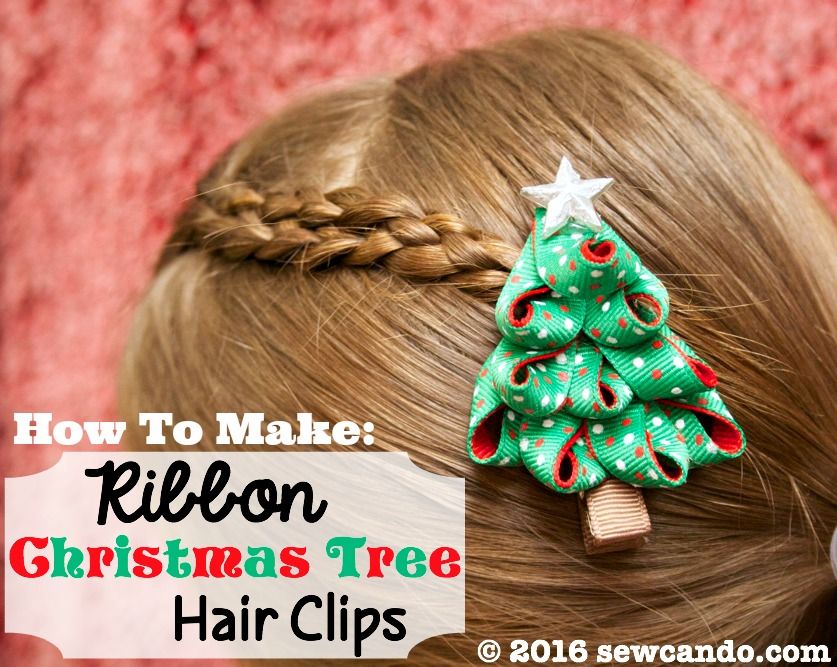 Now that December is here, I'm ready to celebrate the holiday season with a month of fun & festive projects. Today I'm kicking it off with this little tutorial: Ribbon Christmas Tree Hair Clips.
Using just a few basic supplies, you can create this cute ribbon tree that is an adorable addition for hairstyles or can be glued to a brooch pin instead to become a wearable piece of jewelry.
I'd seen pics of these around for sale, but couldn't find any actual tutorials, so I decided to figure it out on my own & share how I made them.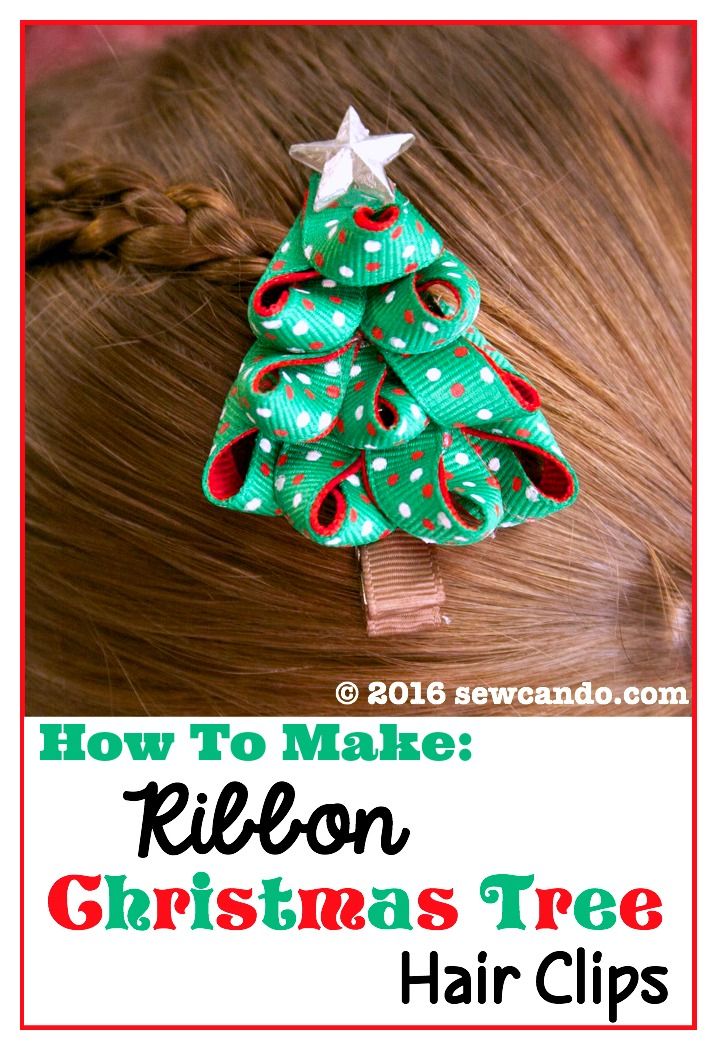 Materials:
- Spool of each: red and green 3/8inch wide grosgrain ribbon
- 3/8 inch wide brown grosgrain ribbon (9 inches=2 clips)
- Plastic star beads
- Scissors
- Hot glue gun
- Hair clips
- Optional: lighter for sealing cut ribbon edges
I started by cutting ten 2 1/2 inch strips from my red and my green ribbons for each tree. I ran a lighter along the cut edges of each strip to prevent fraying. I chose a green ribbon with dots to give the looks of tiny ornaments for my trees: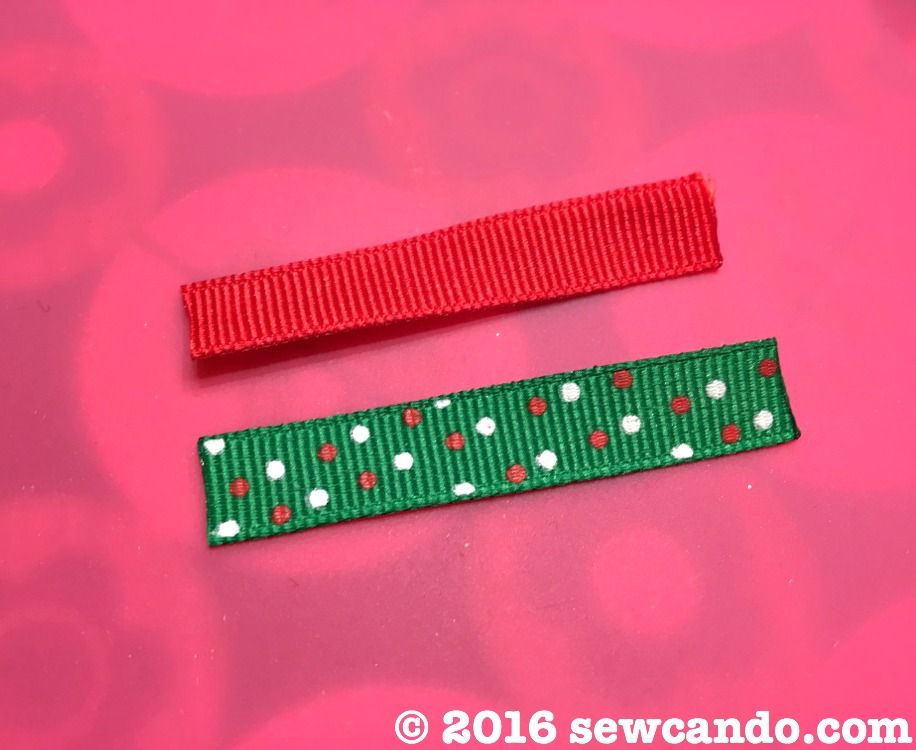 I started by putting a dab of glue onto the back side of either end of my green ribbon strips and attaching a red strip. Then I made a little loop and glued those ends together. I repeated for all the strip pairs.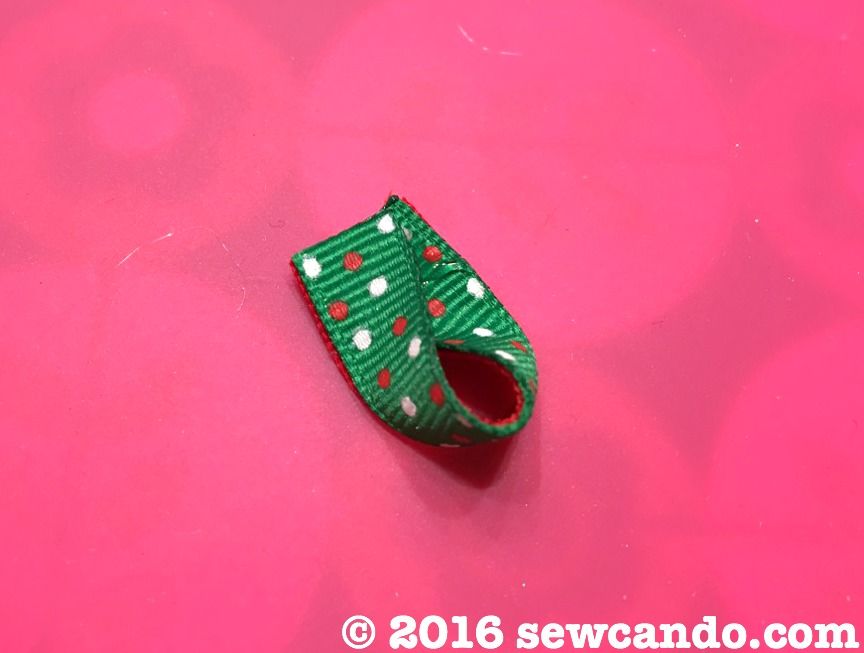 Next I layered a few loops at the tops, on a slight angle, and glued them together, 4 in one bunch, 3 in the next, then 2, leaving 1 loop alone: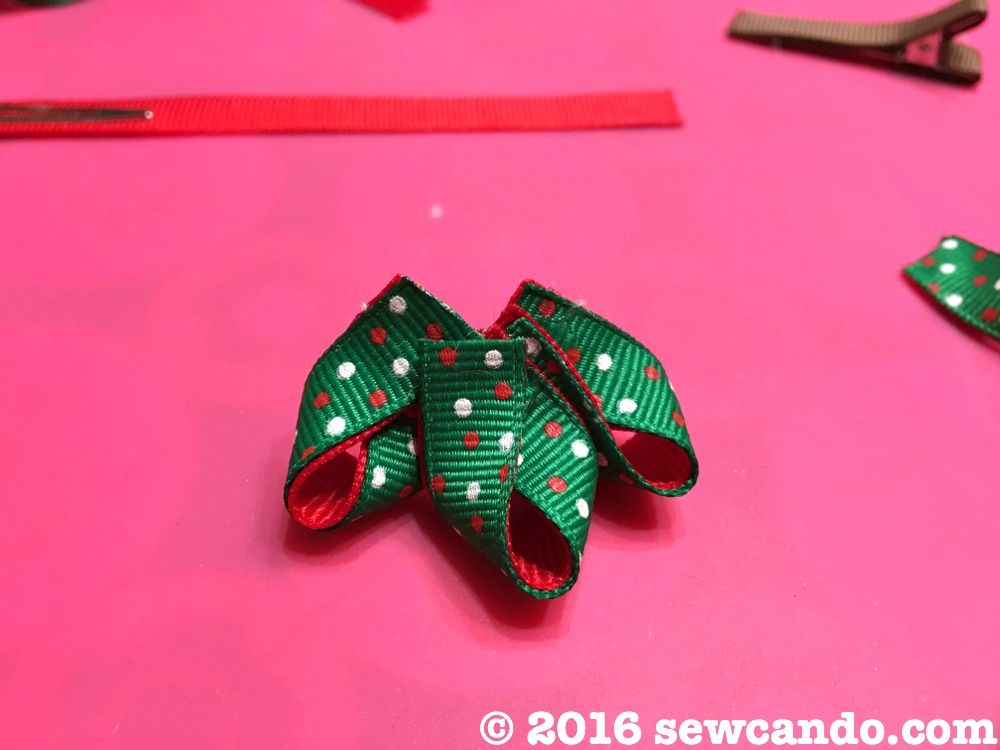 Then I glued the layers together to create my little trees: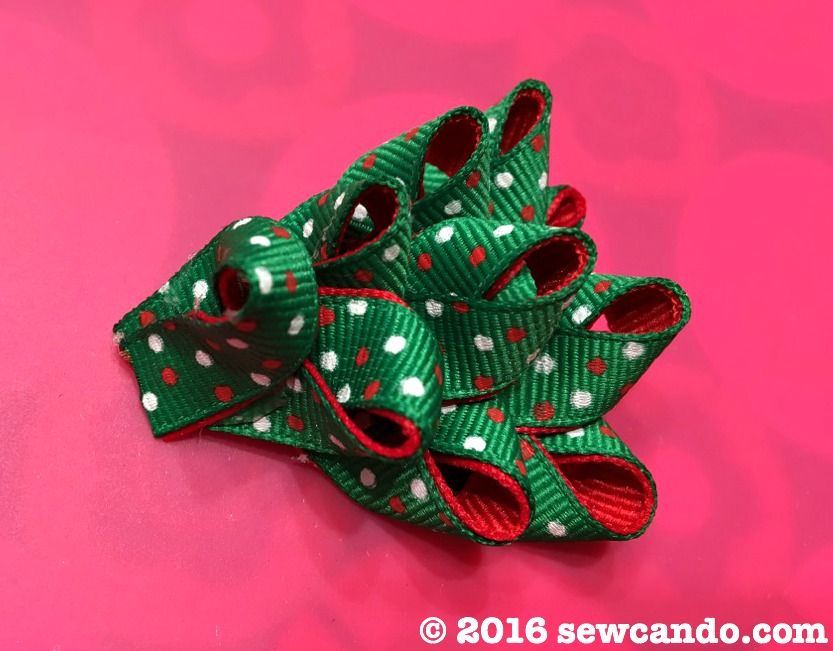 I had these little plastic stars in my bead stash that were the perfect size for the tree toppers, but unfortunately they were clear:
so I grabbed some silver acrylic paint I had knocking about and gave them a little makeover and when they were dry I glued them to the tops of my trees.
For the clips, I cut a piece of brown grosgrain 4 1/2 inches long, sealed the ends. To wrap the clip, I put a line of glue along an inch and opened the clip and stuck it to the underside of the clip's top half (I missed taking a pic of this bit, so this is a substitute of how to get started that used some red ribbon):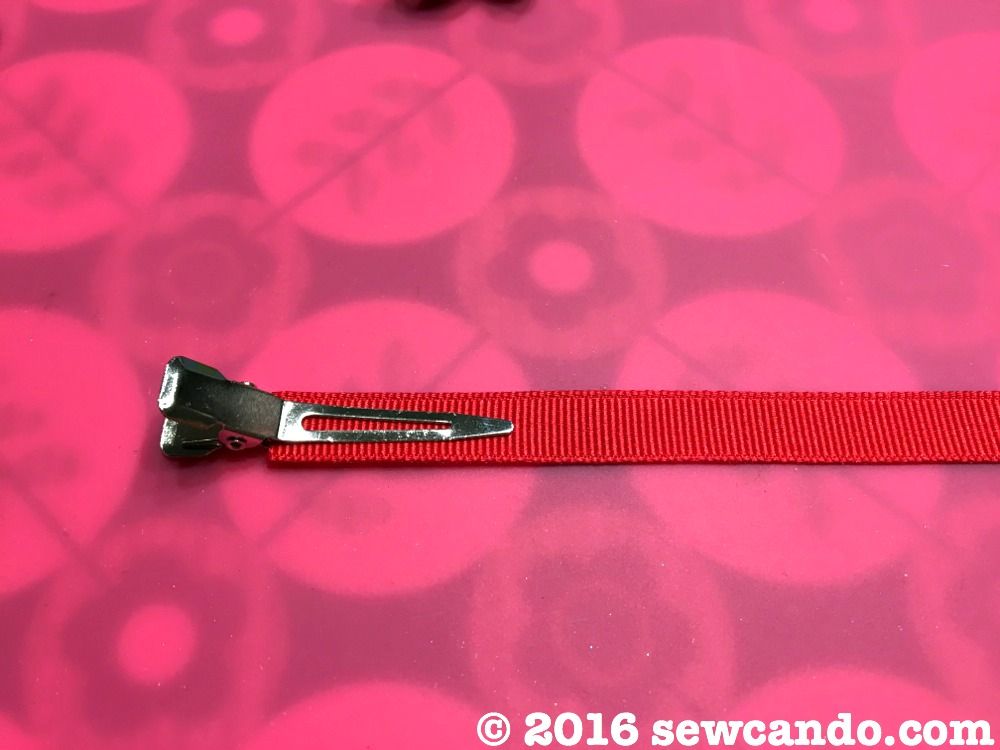 Then I added some glue to the top, end and around the base to wrap the ribbon all the way around.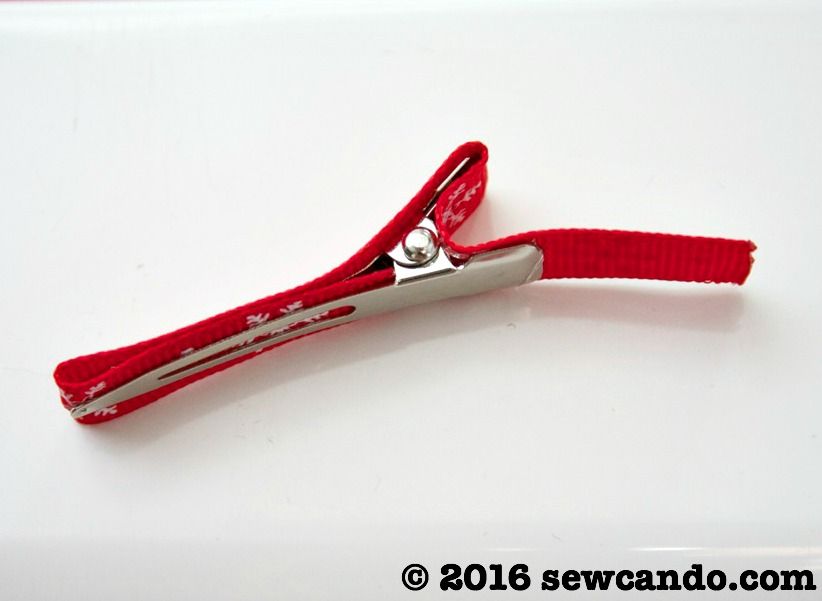 The brown gives the perfect tree trunk base: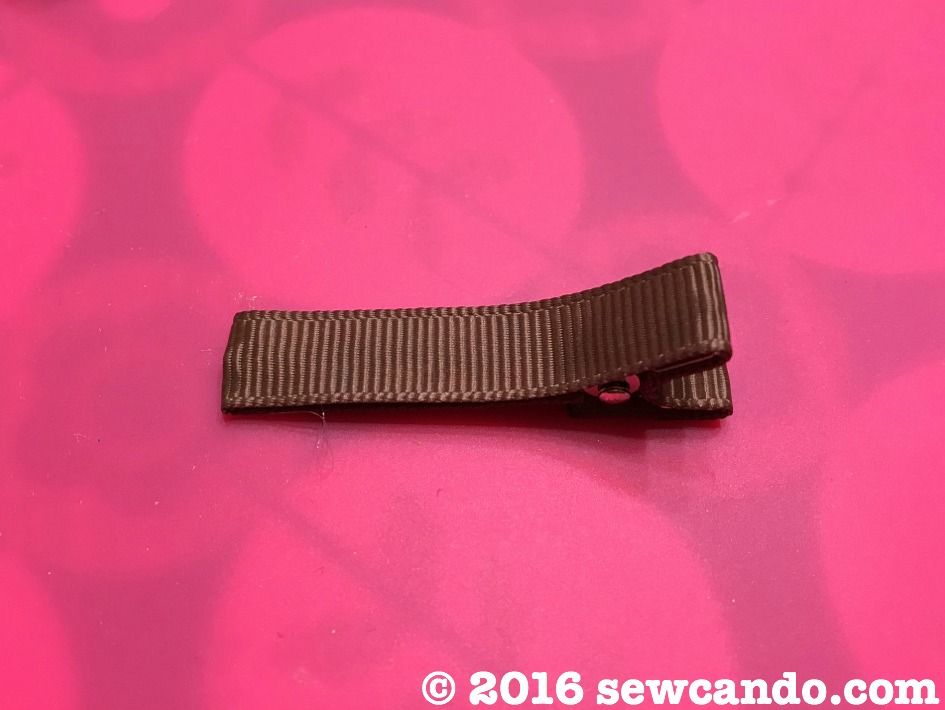 Then I added some glue to the top of the clip and attached the ribbon tree: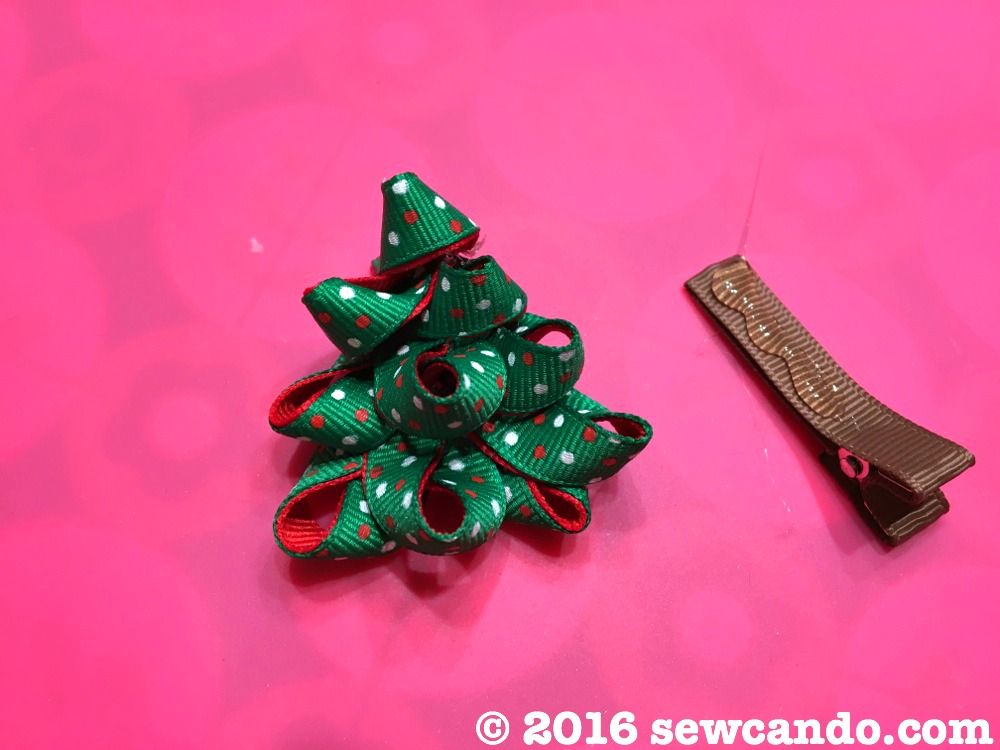 And these sweet trees were ready to wear! Fun to make & a thrifty holiday accessory too:)
I've got more ribbon-related hair goodies coming up this month,