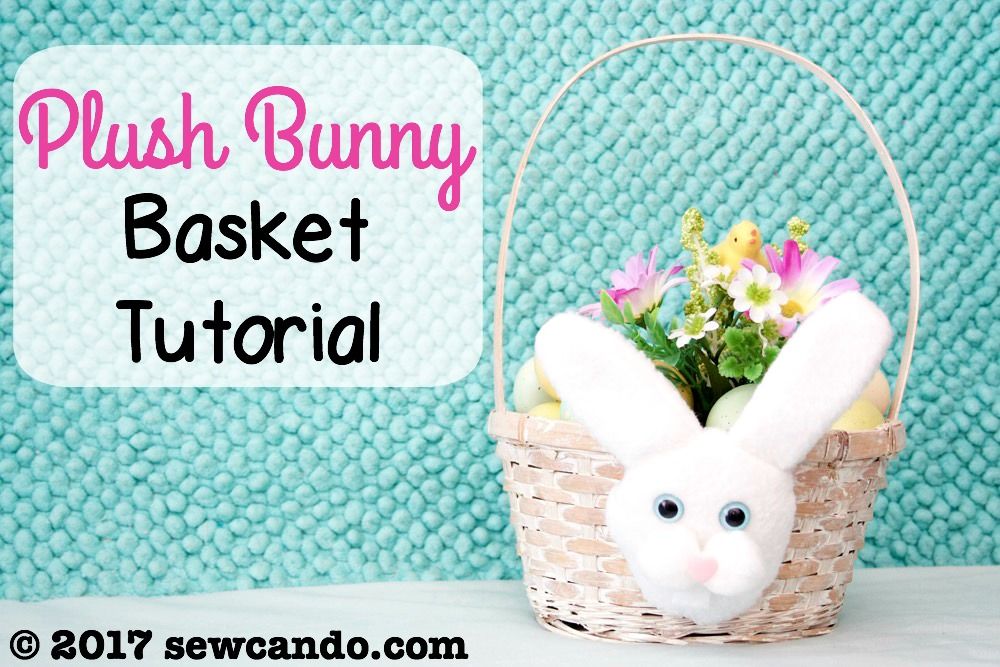 Want a great way to use up fabric scraps and make a cute basket for Easter in next to no time? Try my Plush Bunny Basket Tutorial!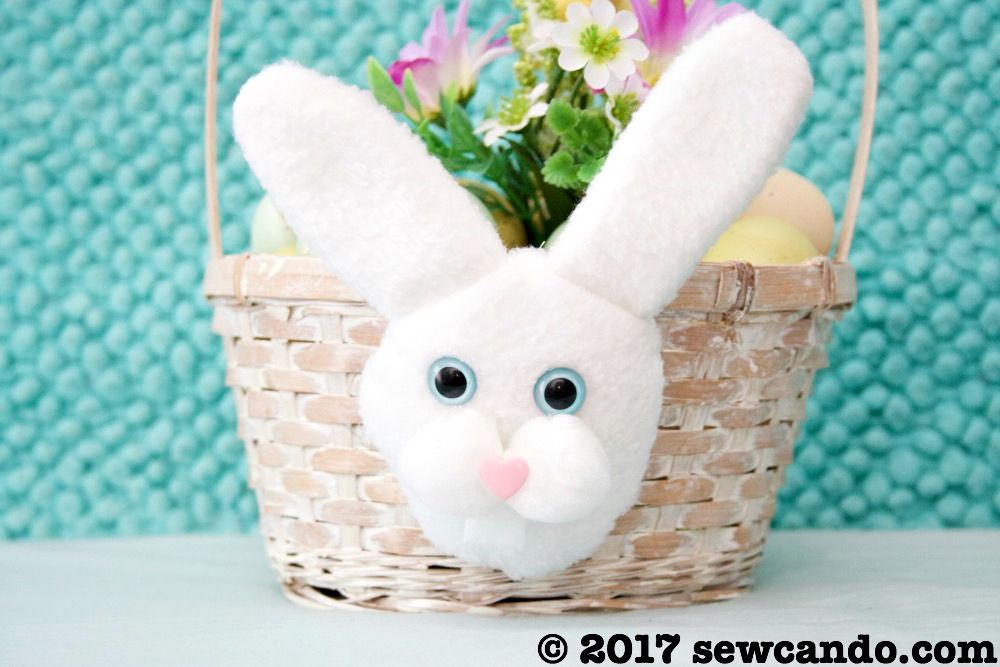 With a fuzzy tail on the back, it's got a full 3-D bunny feel: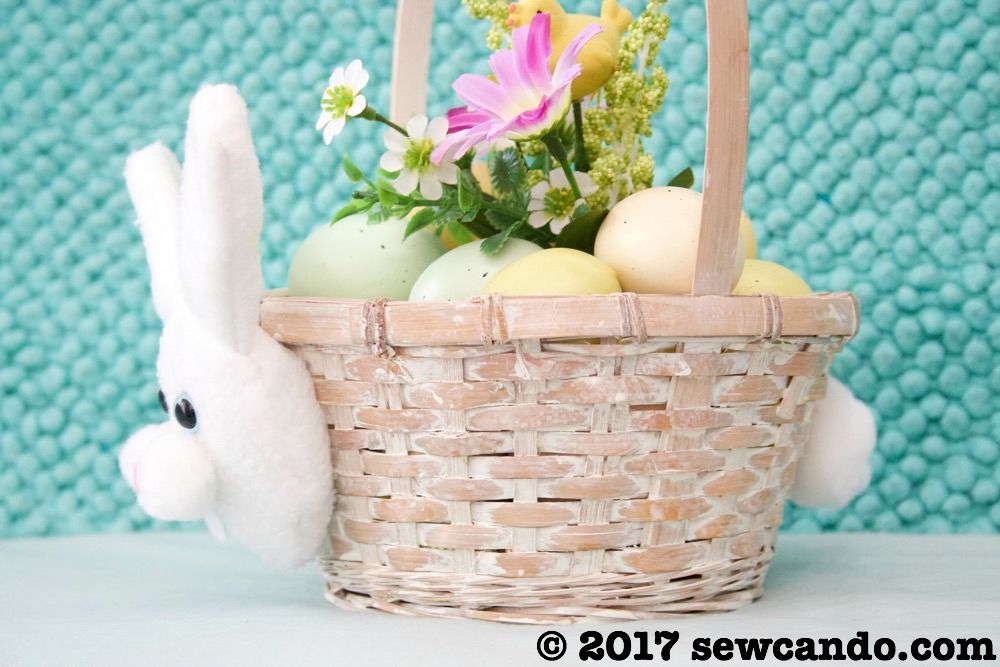 The face is super easy to do too. My husband actually thought I bought this basket when he saw it!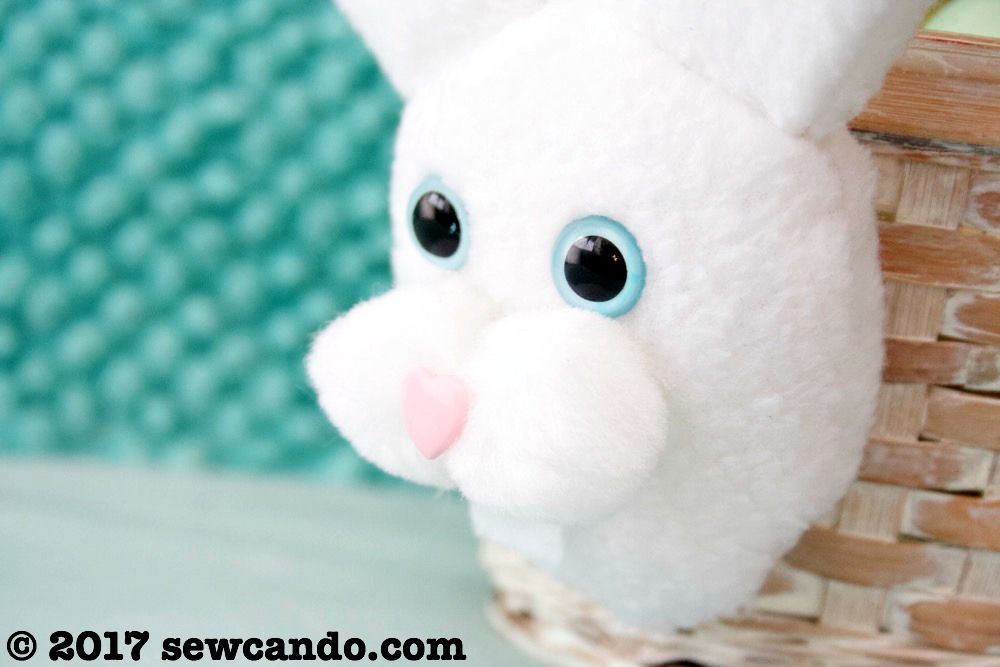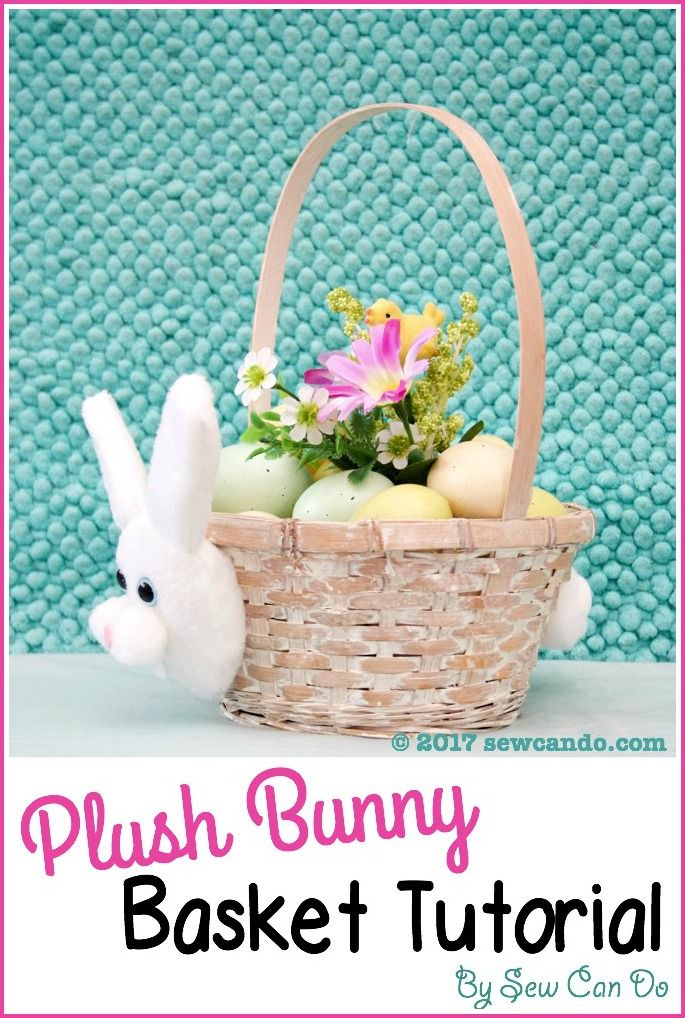 Materials:
- Scraps of white fleece fabric (felt also works, but is less plush)
- White pom poms, 1 large, 2 medium
- Heart shaped plastic button or snap head
- Safety eyes, 1 pair
- Hot glue gun
- Hand sewing needle, polyfil, pins/clips
Using a wide glass, trace and cut two circles from the fleece. Mine were 4 inches in diameter.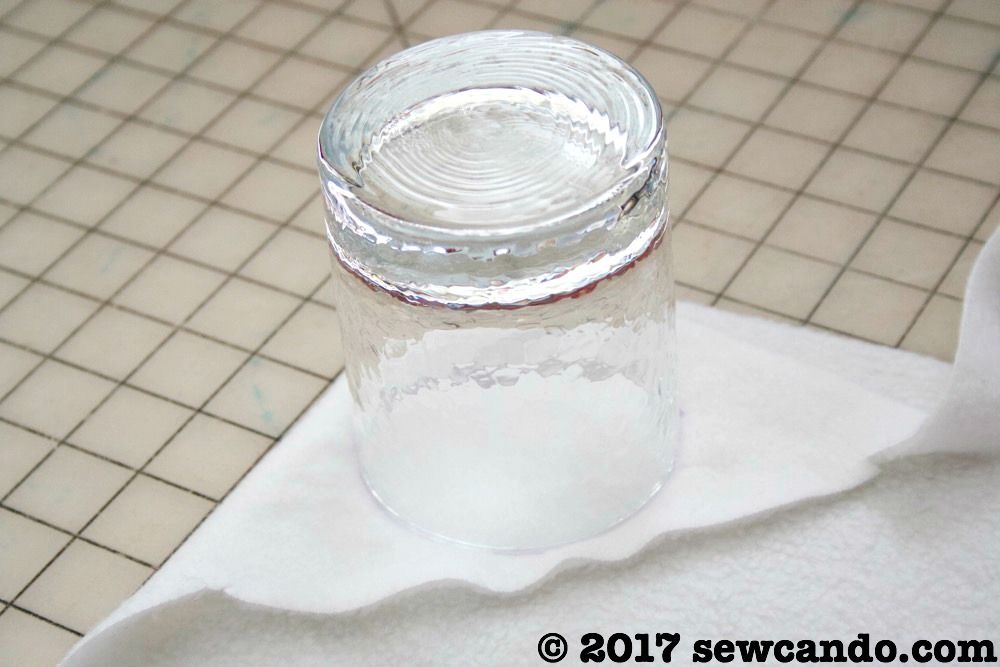 Cut two pairs of fleece rectangles 2 inches wide by 4 inches high. With right sides facing, stitch the pairs together in a bunny ear shape, trim away excess and turn right side out.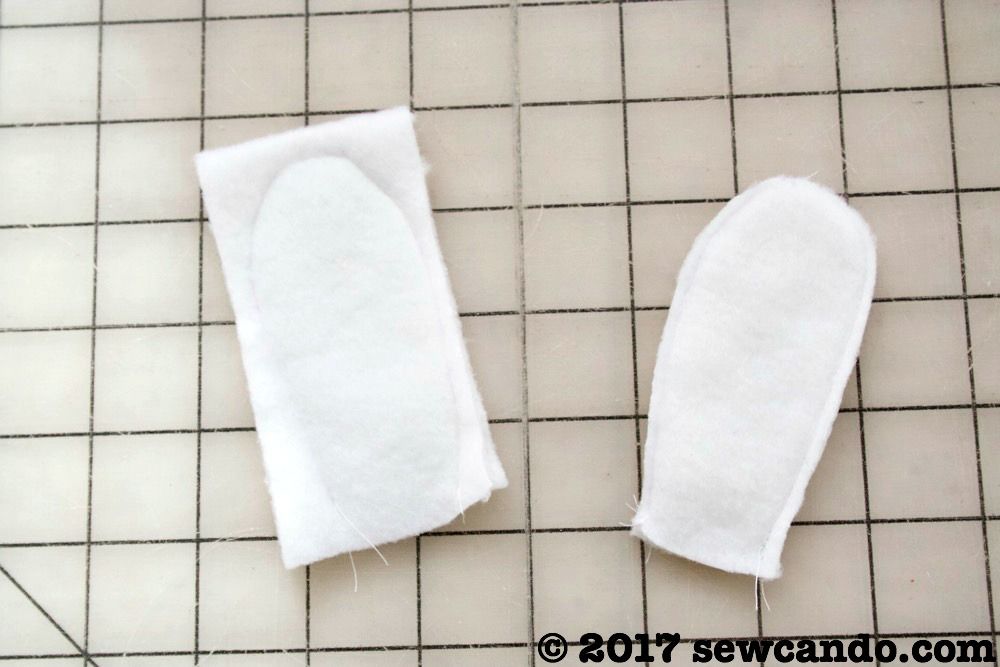 Clip tiny openings where you want the eyes to be on one of the circles and attach the safety eyes. Mine were clear so I used some blue paint on the backs to add color.
Baste the ears to the top of the circle above the eyes:
With right sides facing, clip or pin the circles together. For something so curved & small, find clips work best.
Stitch all the way around with a 1/4 inch seam allowance, leaving a 2 inch gap at the bottom for turning. Clipping or trimming around the raw edge makes it easier to turn right side out.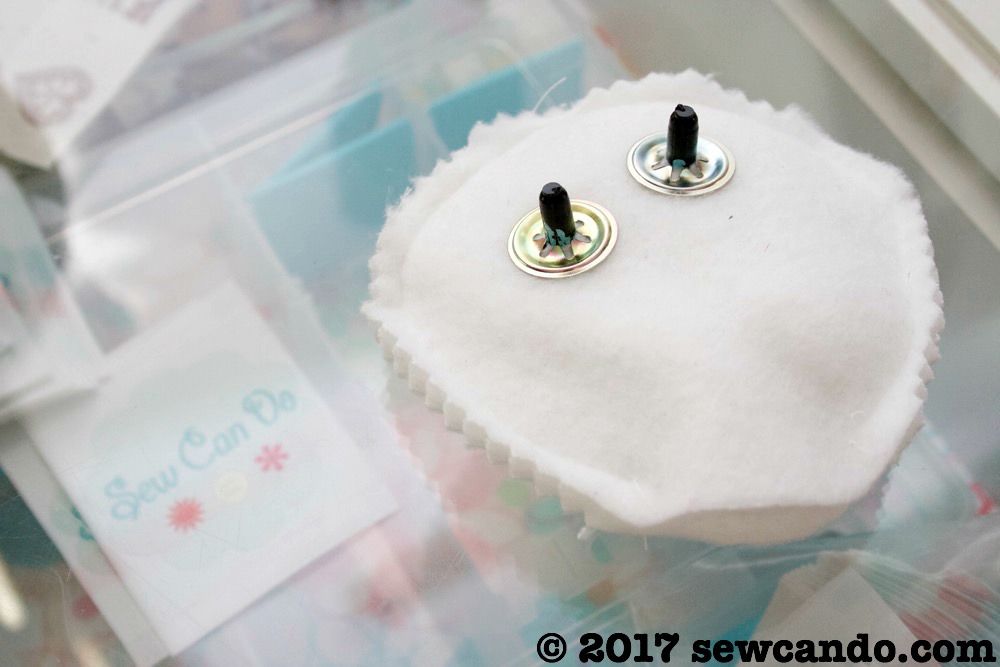 Turn right side out and stuff with a bit of polyfil. Hand stitch the opening closed.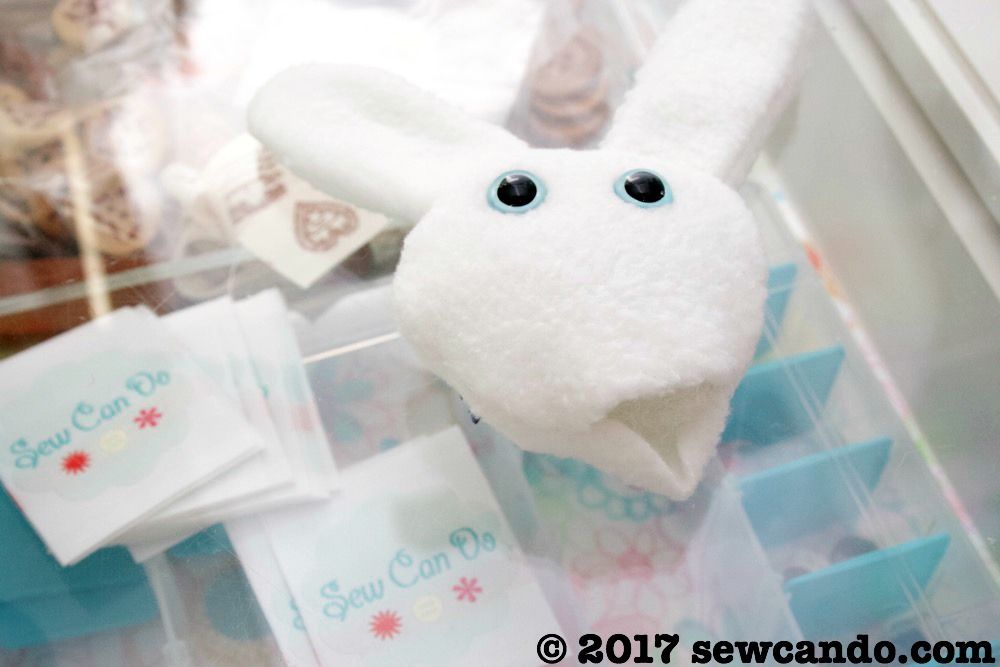 Cut a 1/2 in by 1 in piece of white felt and cut it down the middle half way to create a pair of teeth. Grab the hot glue gun and glue the felt teeth in the middle of the face. Hot glue the pom pom cheeks on top and the on top of those glue the heart nose.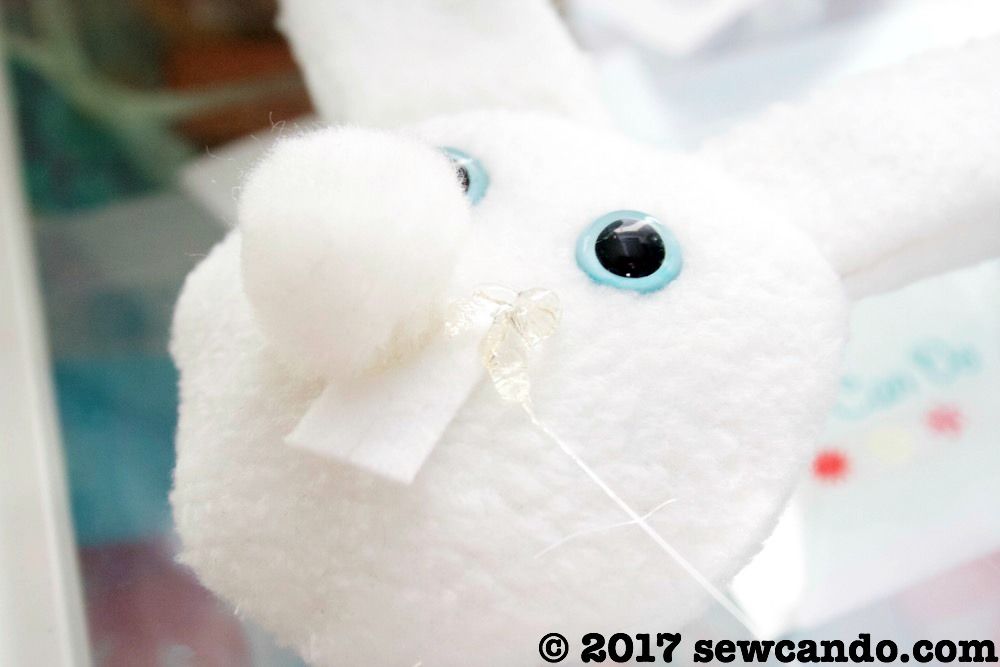 Hot glue or hand stitch the bunny face to the outside of the basket and then do the same on the back with the large pom pom for the tail.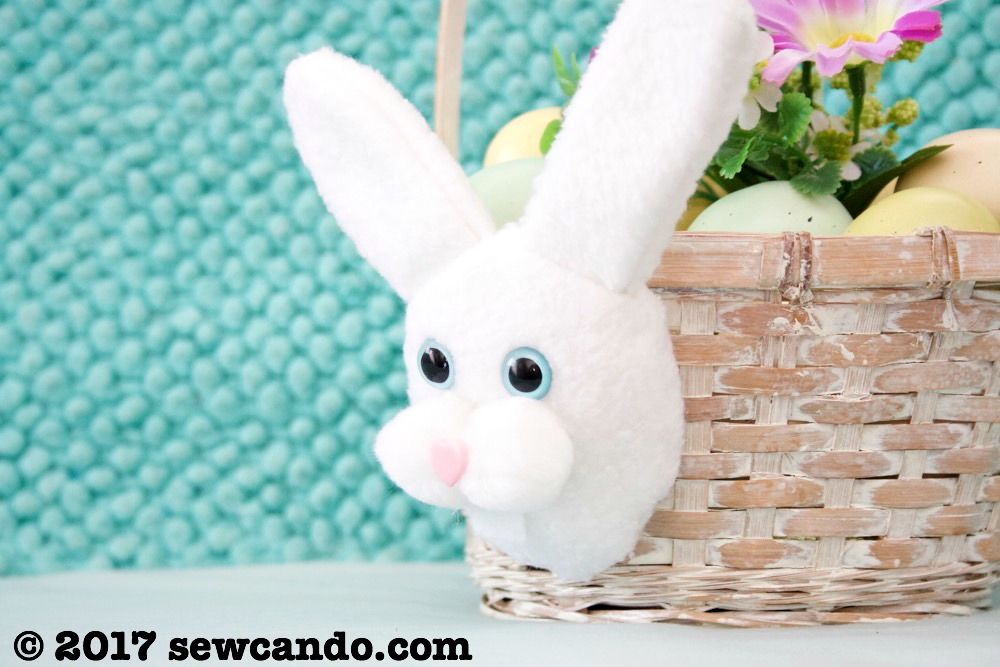 Time to fill the basket with goodies and get hopping!