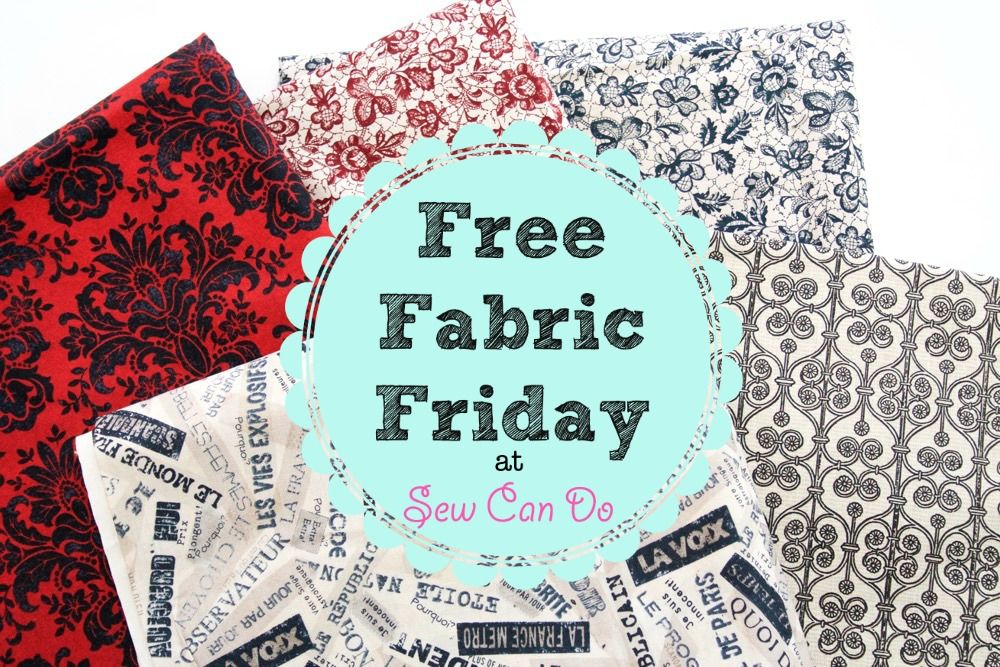 It's that time of the week:
Free Fabric Friday
! De-stashing for me = FREE fabric for others. C'mon and give some fabric a good new home!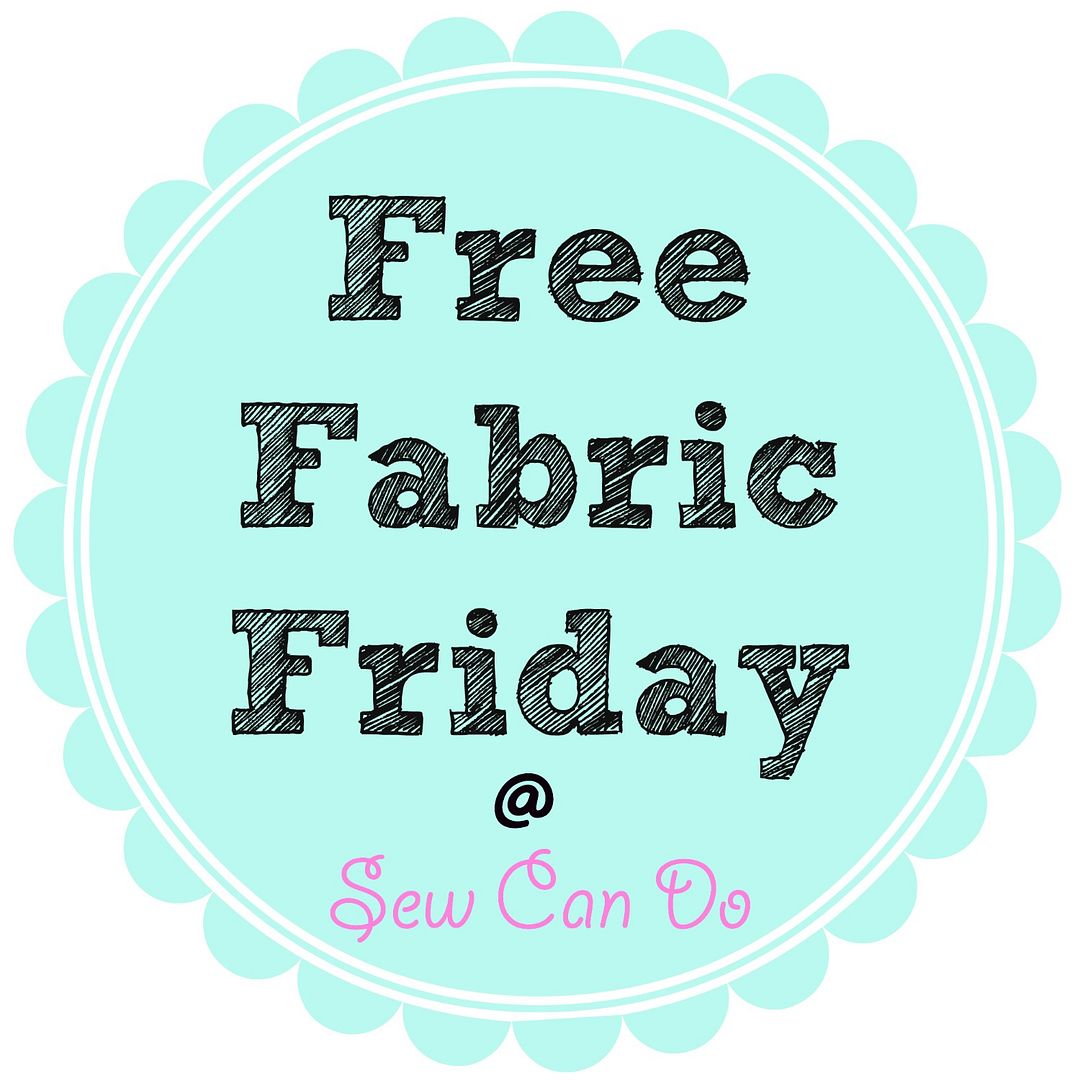 This is the chance to build up your stash, score some hard to find prints and sew new things without the usual price tag.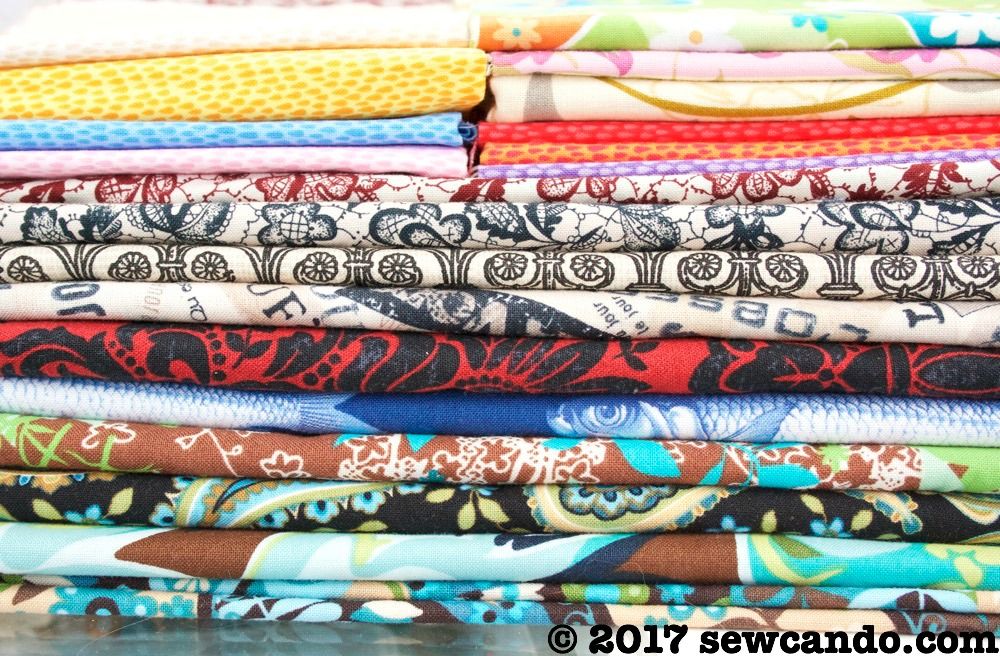 What's Up For Grabs Today?
It's a bundle full of Parisian-style prints from the En Vogue collection by Timeless Treasures!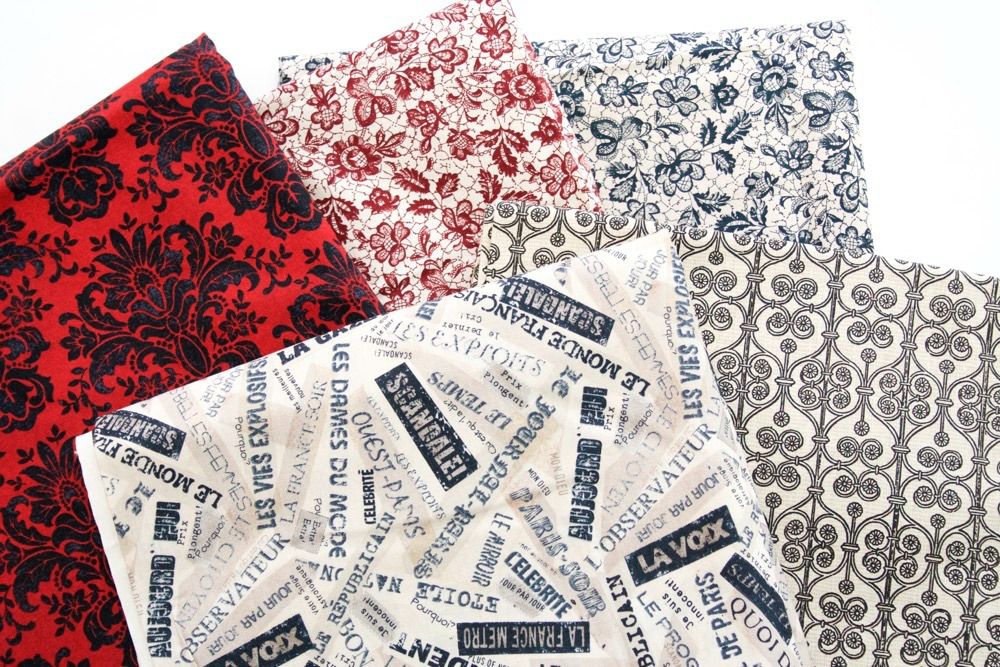 This set includes a full yard each of the red damask and scrollwork prints: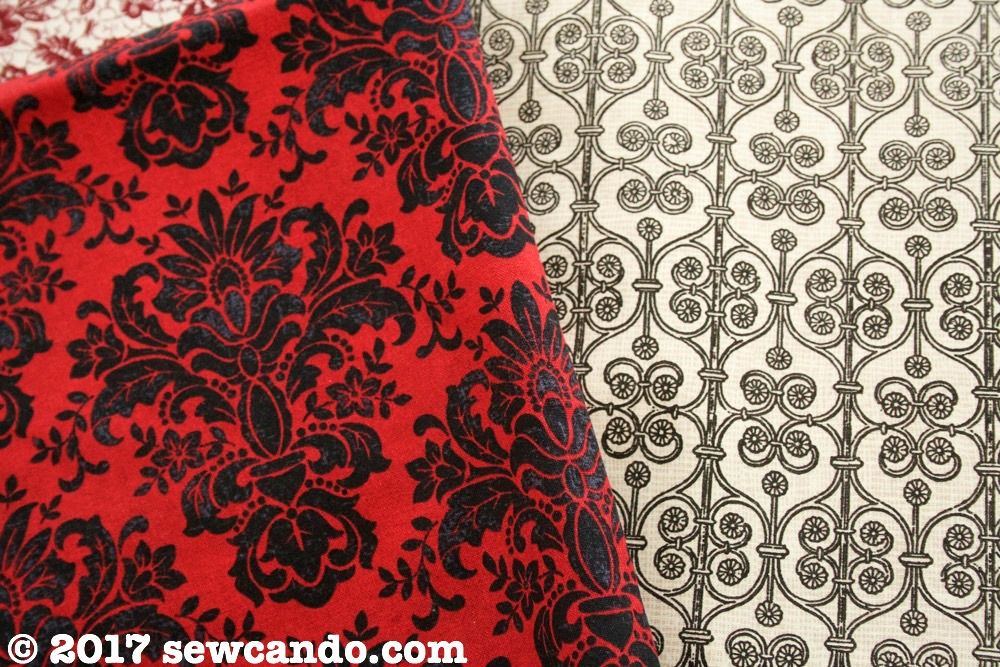 A yard of the Parisian phrase print: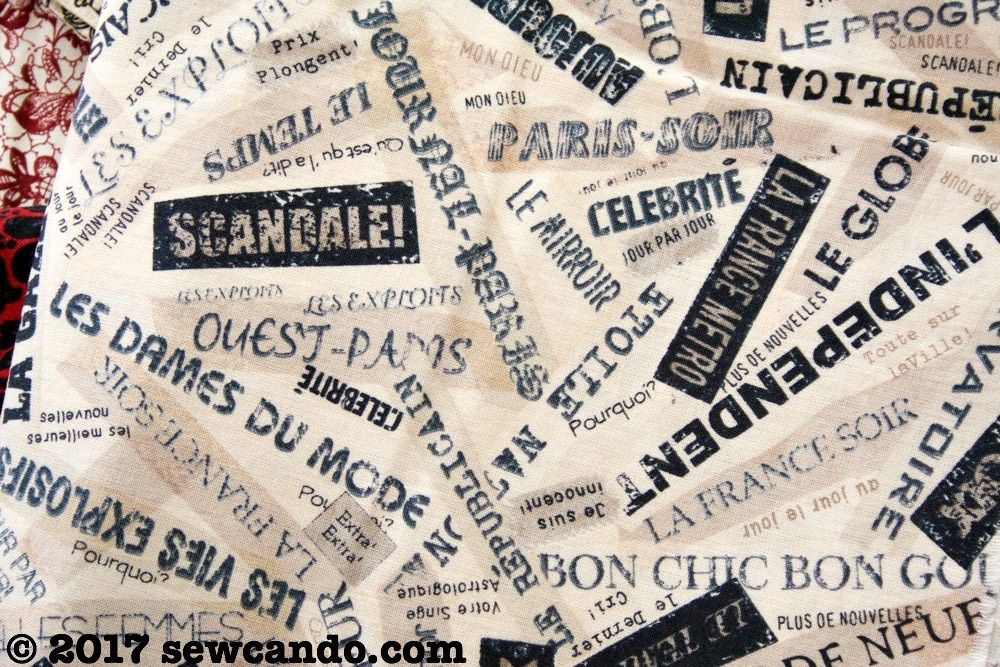 Nearly a full yard of the black lace print, plus a fat half of the red lace print: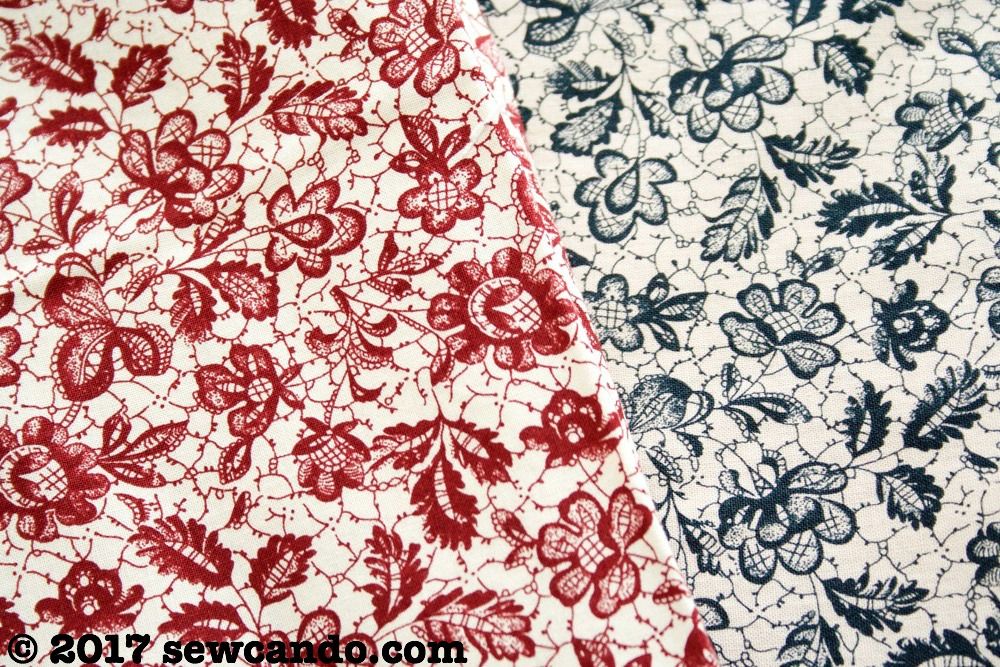 I used some of these for my En Vogue Travel Set Tutorial where I showed how I made a travel zip tote, garment bag and drawstring shoe bag that I have used countless times over the years:
How Does FFF (Free Fabric Friday) Work?
- Every Friday (as time permits), I offer up some free fabric, starting in the morning.
- If you're interested in snagging it for yourself, enter on the Rafflecopter.
- I'll randomly draw the free fabric recipient after the specified time ends and then post who it is here (said person will also get an email notification). This means those in a different time zone won't be at a disadvantage to enter and the results will be known to all the next day.
NOTE: Since this is a big bundle, I'm keeping this open through Saturday night, so there's a little more time to enter, but still less than 48hrs!
KEY INFO:
The fabric will cost nothing, but
I will need the shipping cost to be paid by the recipient via PayPal
within 24hrs of notification.
This cotton bundle is 27 ounces total.
I'll ship it USPS to keep it as cheap as possible and only require the actual postage cost. My handling time and packaging will also be free:) Currently this is limited to US residents only.
a Rafflecopter giveaway