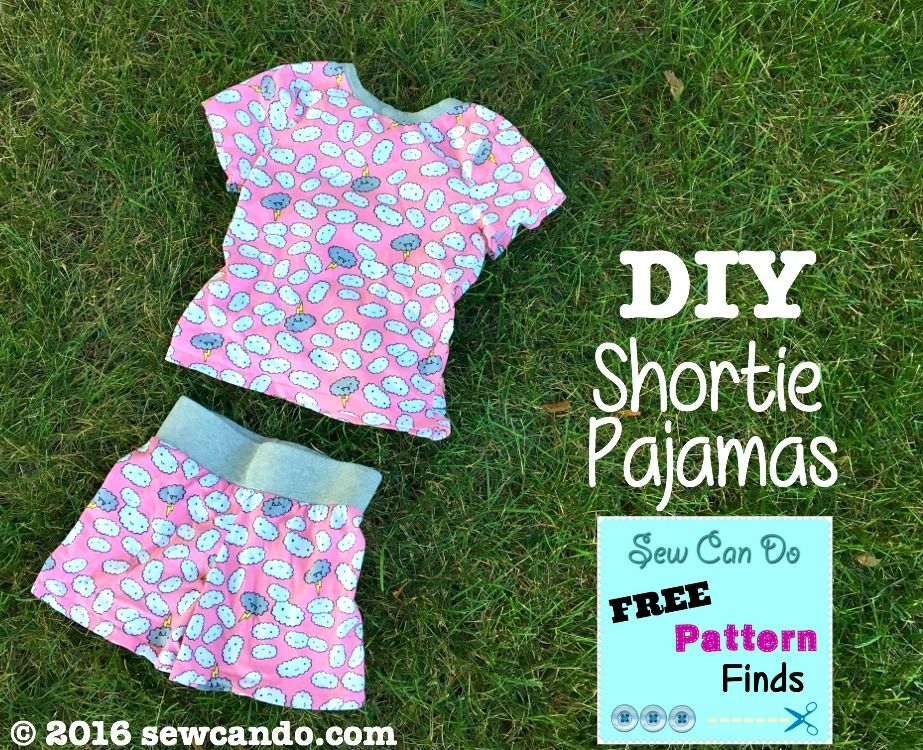 It's time for another edition of my new monthly feature:
Free Pattern Finds
. It's a simple concept - I share details on free patterns I've found and add my experience trying them out. No sponsored or biased reviews, no blog tour that's really just an advertorial to buy a pattern. T
hese are patterns that don't cost a thing, so you can go grab 'em yourself for FREE!
Pattern Details: Versatile knit shorts with a wide waistband in sizes 12months-8yrs. Simple enough for a beginner and no serger required.
I made these with some pink terry remnants I had leftover from making my own shorts: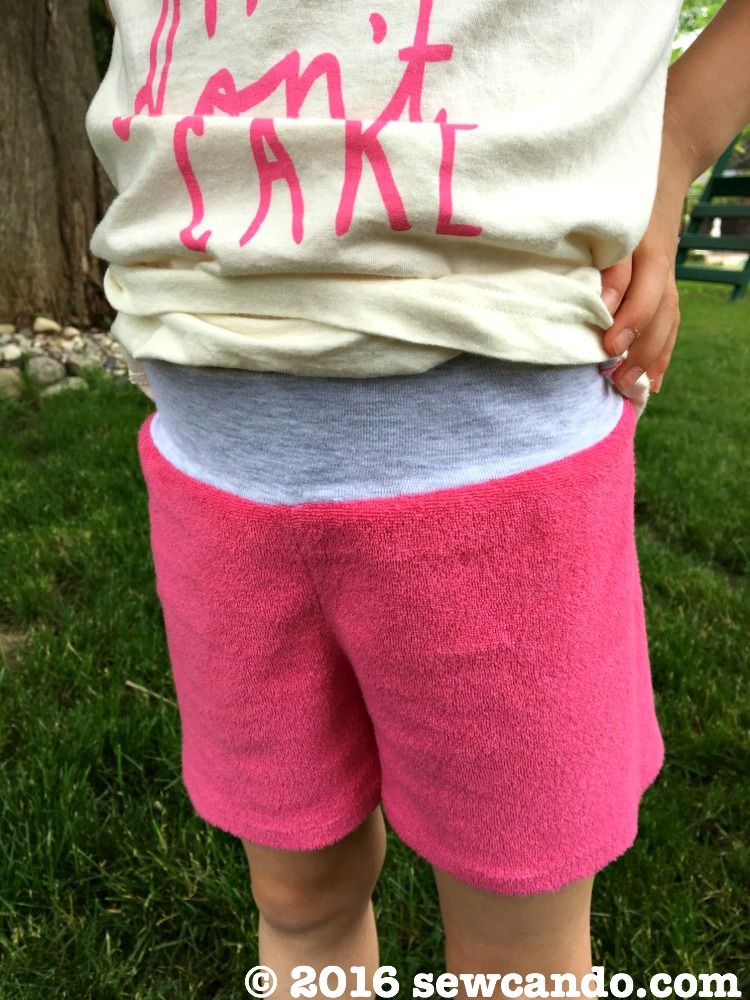 I really love this pattern. It's incredibly quick to sew up and uses very little fabric - such a great way to use up those precious knit scraps or make the most of pricey prints.
Those pink shorts have been put through their paces this summer with running around and being tugged on & off, yet they still look as fresh as the day I made them. I LOVE that.
And now for the second pattern part:
DIY Shortie Pajamas!
I combined the Ginger Shorties with my own top pattern to make the perfect DIY shortie pajama set.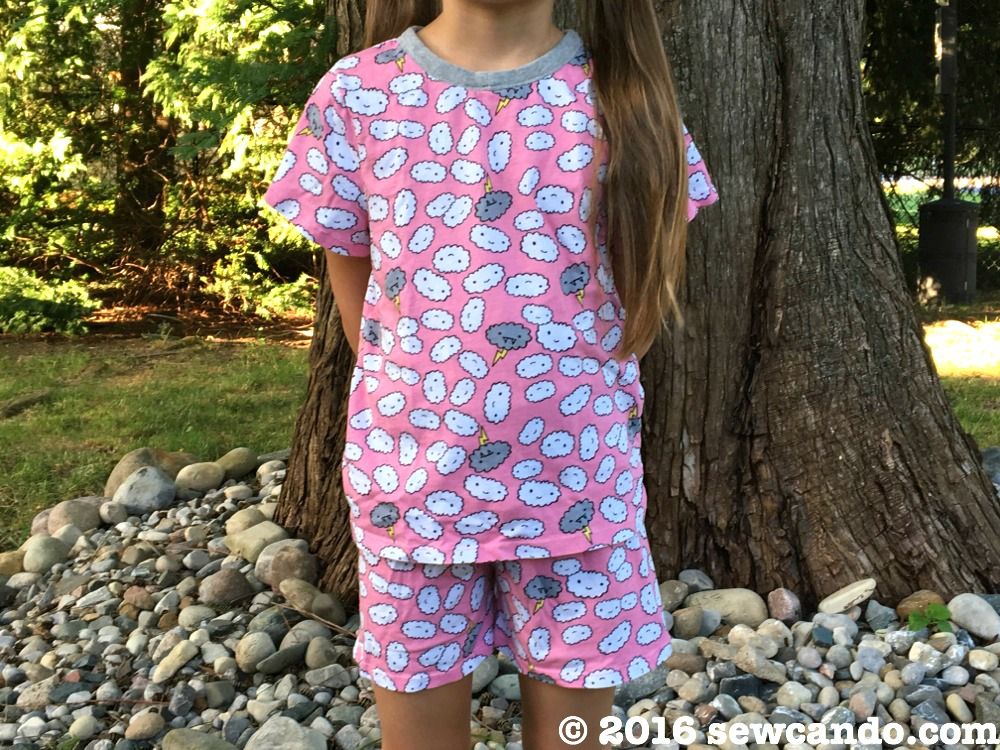 Pattern Details: I modified a shirt pattern I made for these poo-themed pajamas a few months back. I used my Lots of Looks DIY Pattern as the base shape and just did short sleeves and no hem band instead.
In that original post I showed how to take a shirt from the closet and use it to draft a handy top (or dress or nightgown) pattern.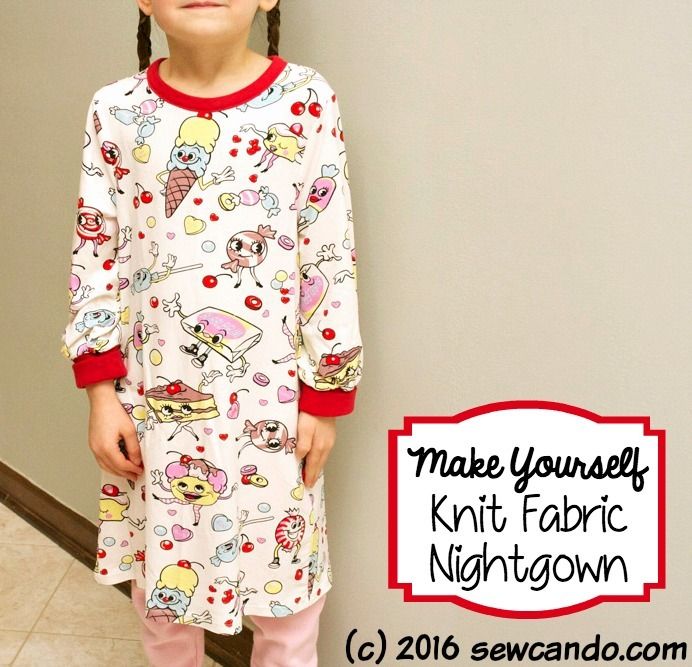 I used grey rib knit for the waistband on the pj shorts, but the great thing with Ginger Shorties pattern is that you can also use the main knit fabric and it works just as well. Just one addition was I added 2 inch wide elastic to the band. The pattern didn't call for it, but it would have been way too floppy without it on my slim waisted girl: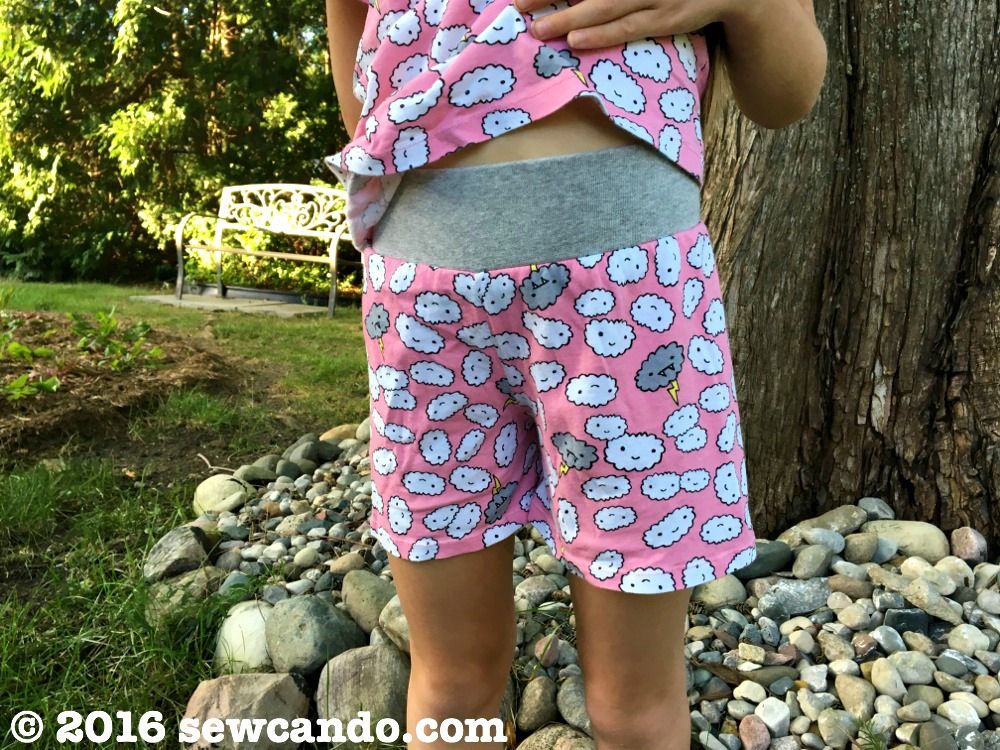 I finally cut into some of my ridiculous collection Ooga Booga knits to make this little set. I didn't make them snug in the hopes they can been worn through next summer too: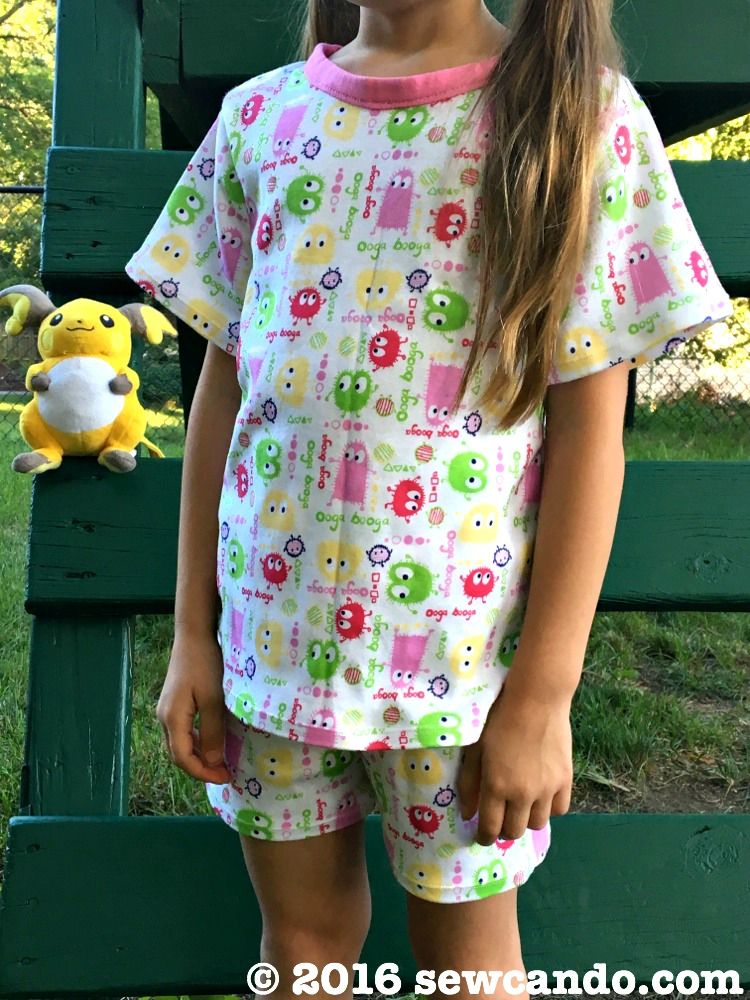 I'd been saving hoarding this fabric for way too long and am glad to make it useful (she even wanted to keep wearing them after the photo shoot):
As my kids get bigger it's getting harder and harder to find cute knit pajamas that are cotton. For some stupid reason a lot of stores switch to that horrible cheap polyester that's laden with flame retardant chemicals or charge upwards of $35 for a small selection of cotton versions like my DIY'd sets. With this simple combo, it's fairly fast and much cheaper to do my own. Nite-nite!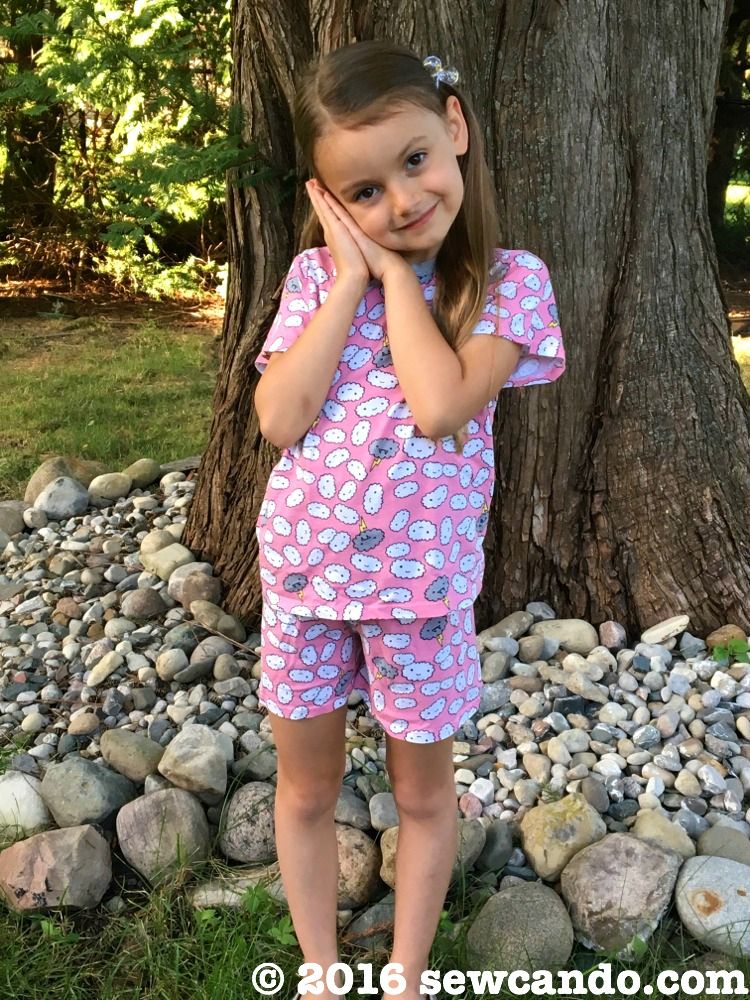 Got a freebie pattern find you love? Share it in the comments so we can all try it out!