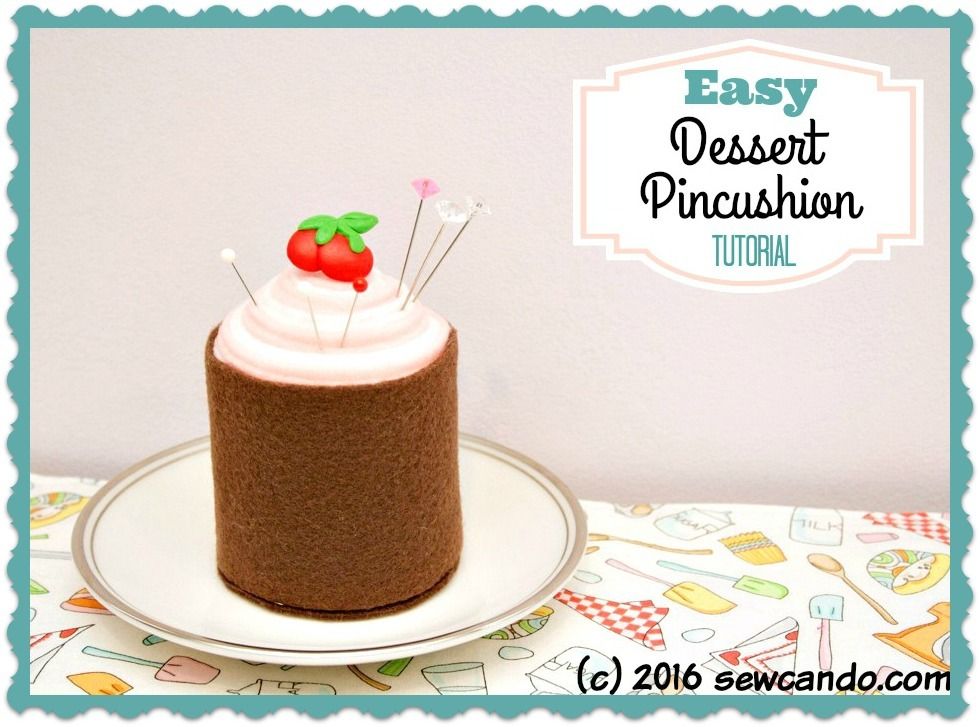 Want to do a super easy project that makes a great & inexpensive gift? This No-Sew Dessert Pincushion is perfect when you want to do a quick craft. It's practical and simple to put together, but also pretty fun.
I was inspired by a similar version I saw in a store last week. They were $7 each. I had the crafter's default reaction to that "They want that much? No way. I could totally make that." So I did. The kids even helped! This is way cuter than the boring red tomato style pincushion (and cheaper than that too):
Here's how we made it....
Materials:
- Felt in white, pink and brown
- Hot glue gun
- Shears/rotary cutter, yard stick
- Tape measure, marker/pen
I started by cutting strips from the pink & white felt that were 18 inches wide by 3 1/2 inches high.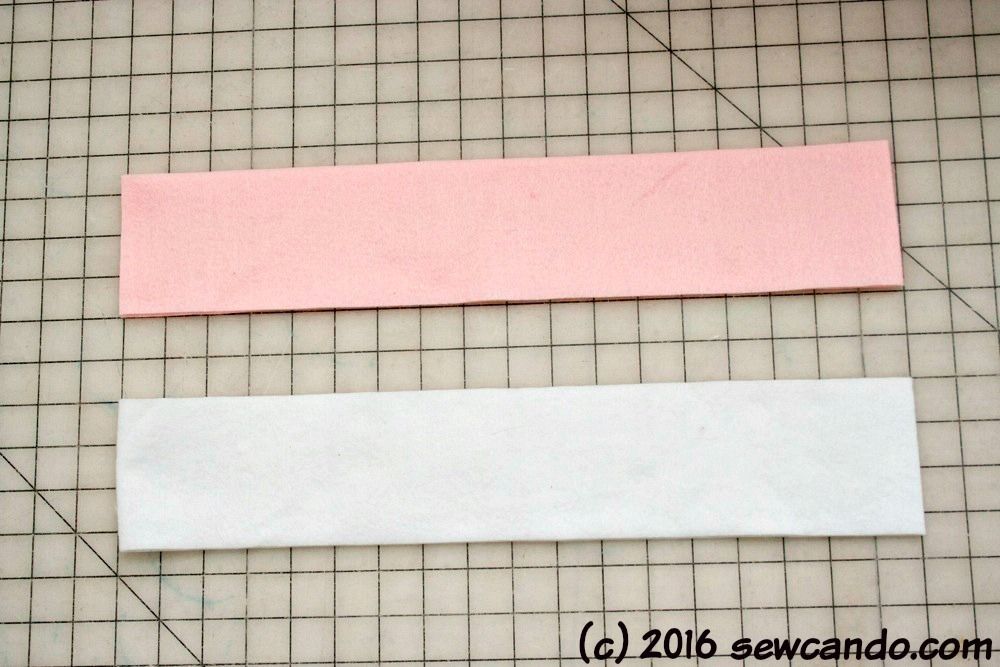 Using a yard stick I angle cut the tops so they were 2 1/2 inches on one end and angling up to the original 3 1/2 inches on the other.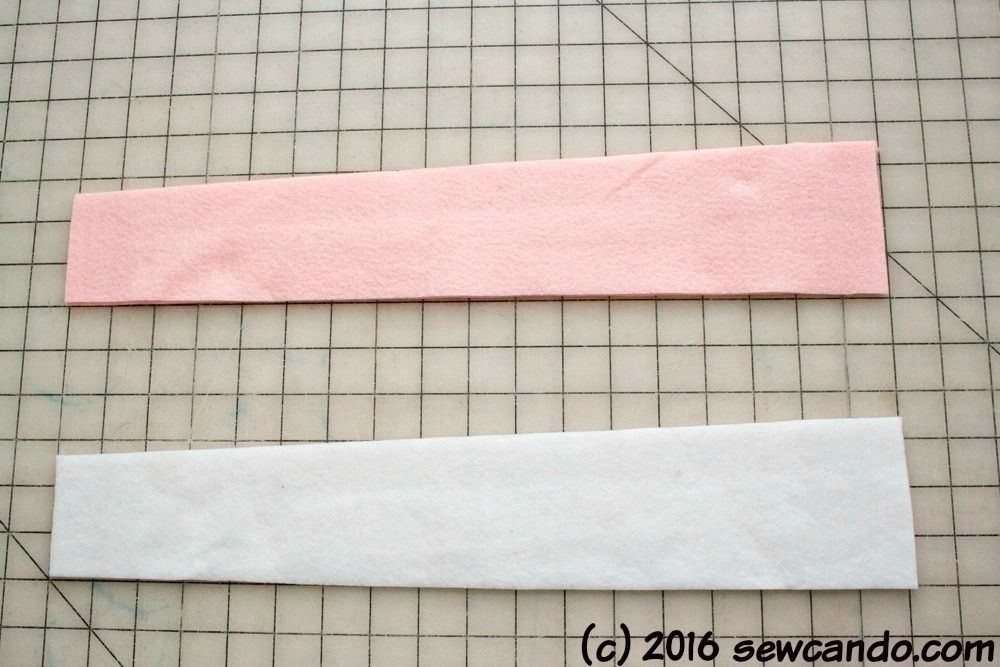 My felt was a bit thinner than the store version so I did two layers of each color. To keep them from shifting we hot glued them together on the tall ends: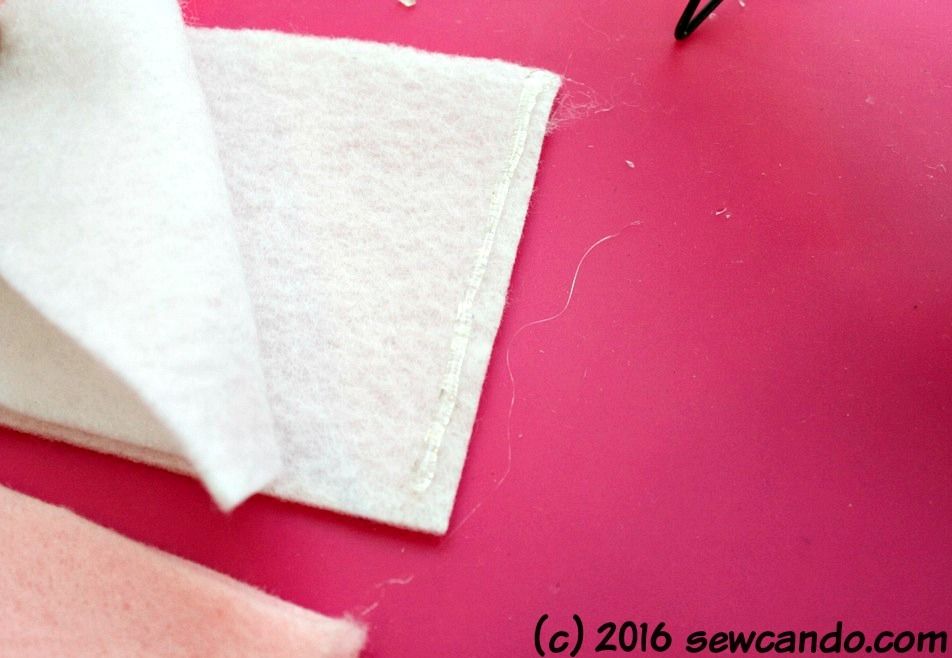 Then I started rolling. It's easier to keep things even by rolling it standing up rather than the usual sideways: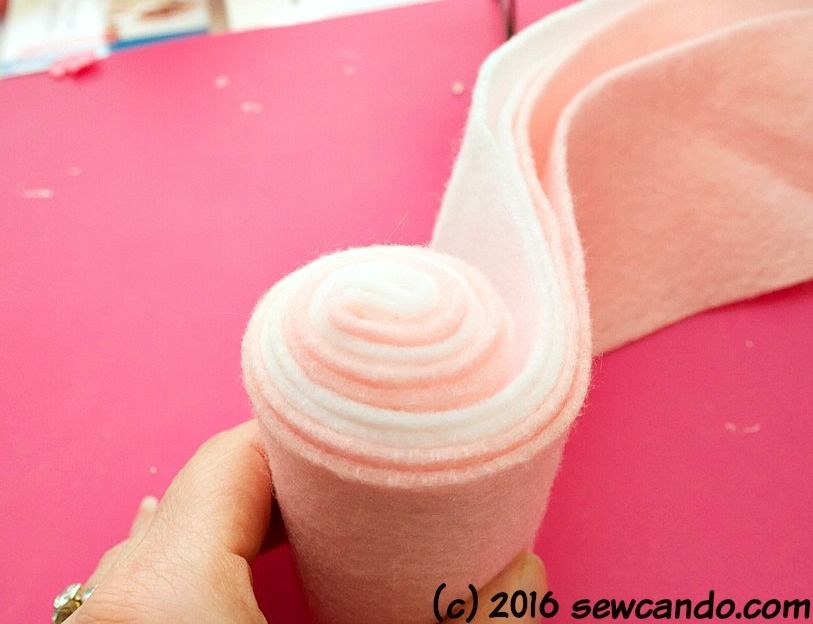 The tail ends end up a little uneven as things swirl, but it's ok - it'll be hidden by the cake "wrapper". We pinned them to hold the layers and then hot glued 'em in place:
I wrapped my tape measure around it to measure how wide to make the brown wrapper piece. The pincushion was just over 8 inches so I cut the brown 8 1/4 inches wide and 2 1/2 inches high: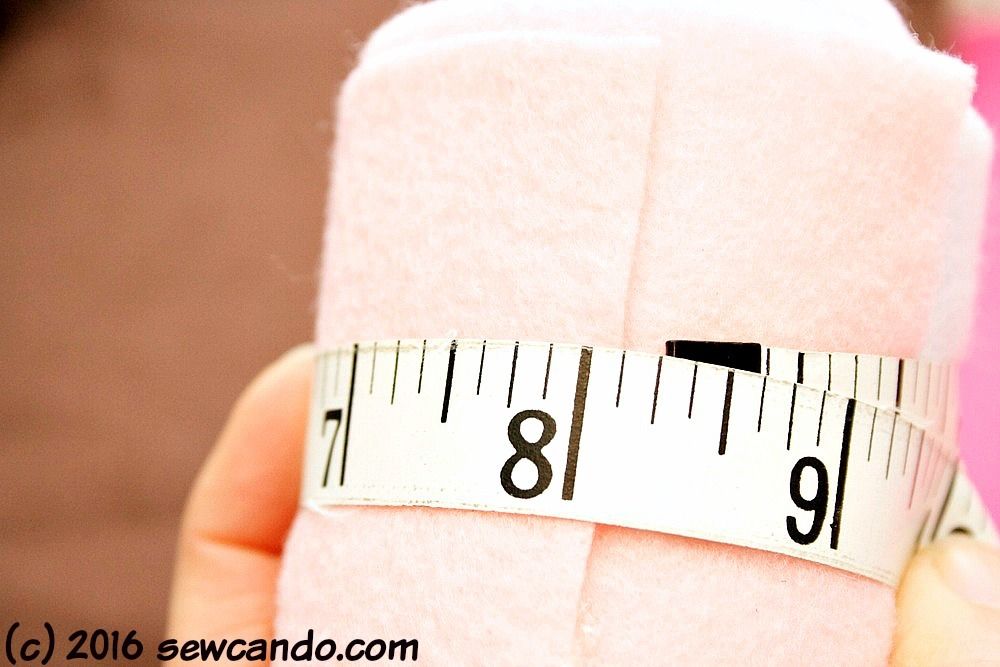 Then I glued the one end next to the open end of the pink and wrapped it around.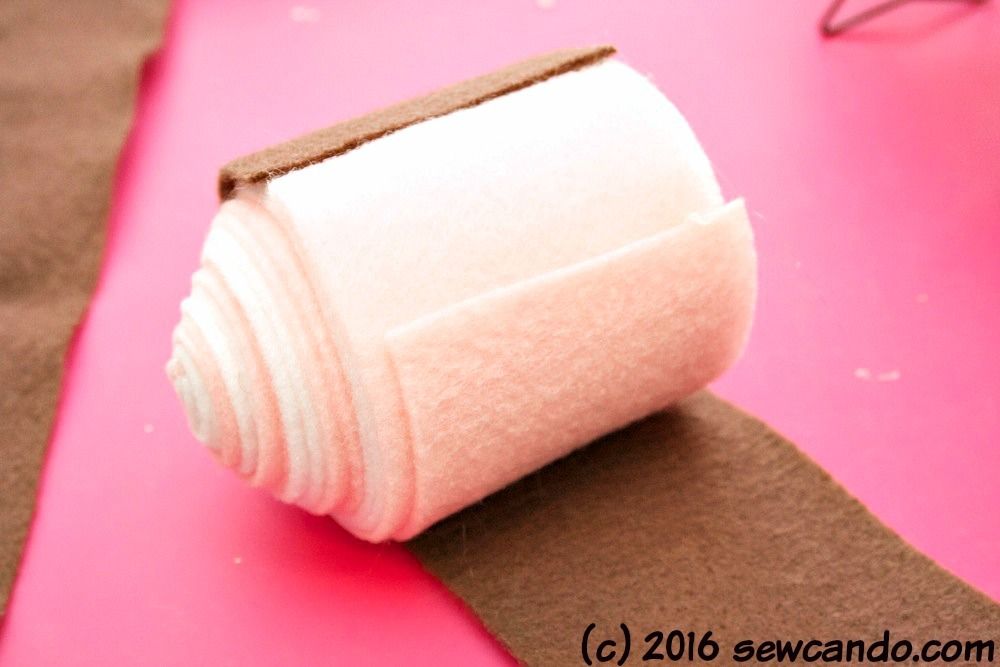 Another strip of glue on the remaining end and then overlapped them: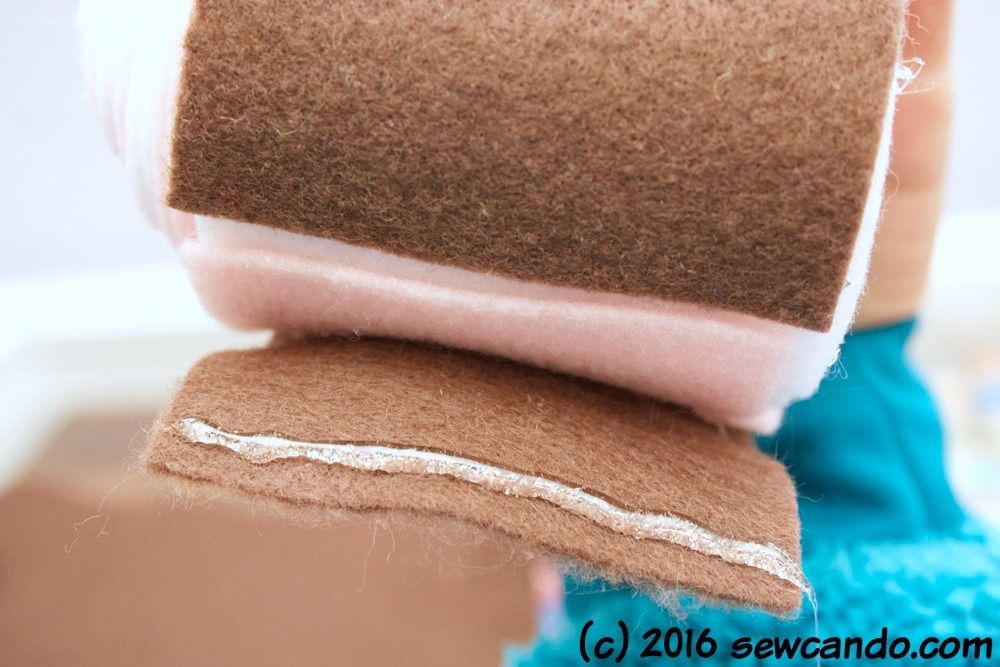 Next I traced the outer edge to make my bottom piece: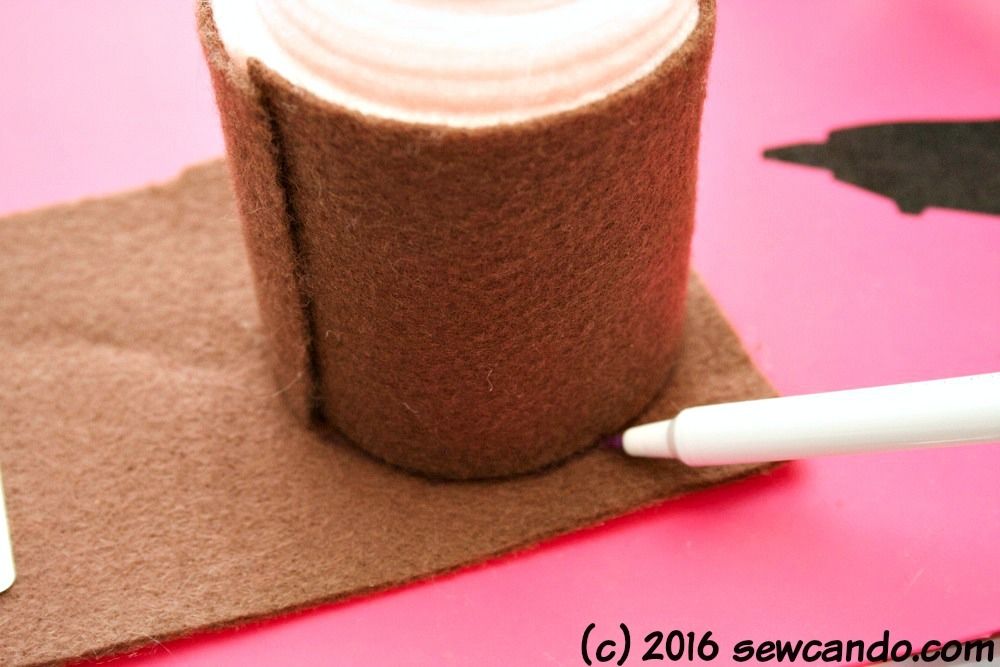 Went to town with the hot glue again and nearly done....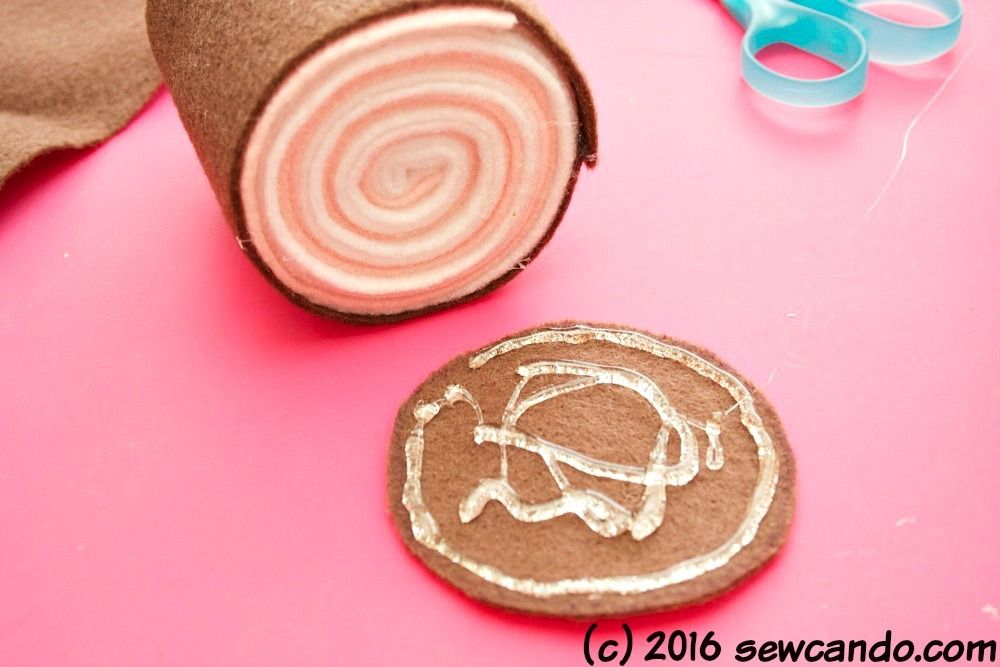 While I had the felt & glue in my stash, there wasn't an ideal berry topper. We found these cute clay cherry buttons on sale and they totally foot the bill for our dessert look: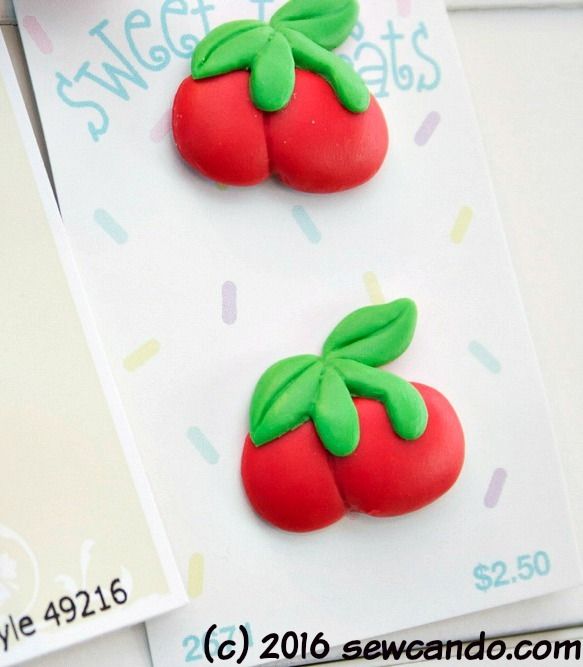 I just hot glued them on for the "cherry on top":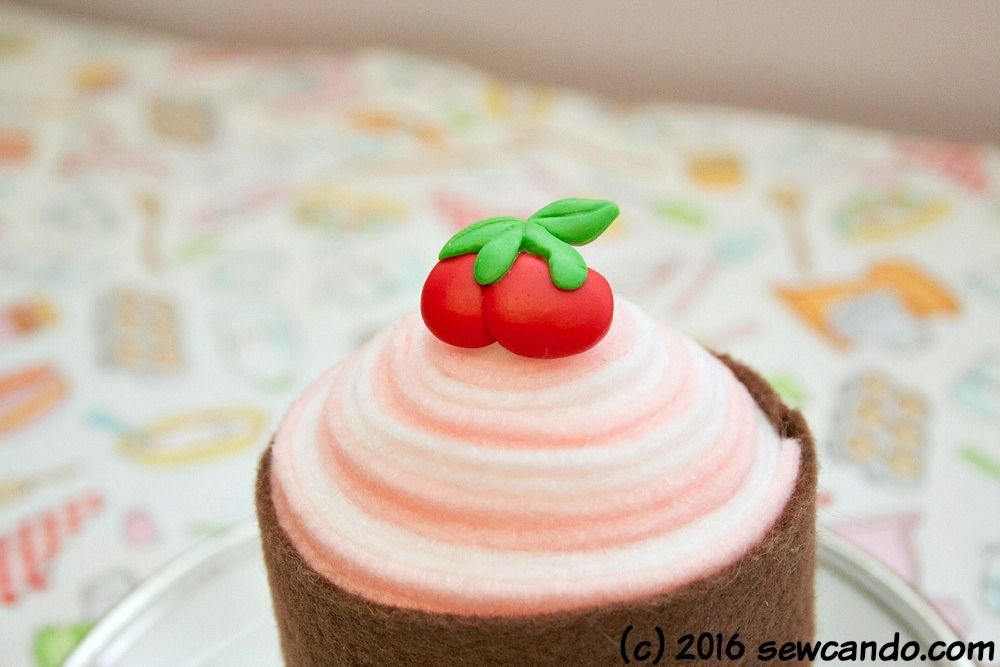 These pincushions were so fast and fun to make, we actually made two. One was a surprise gift for my mother-in-law and then my daughter asked if we could make one for her as well. Now she has her own pincushion when she joins me in the craft room (so maybe she'll stop stealing my pins when she wants to play with the fabric scraps!).