Right now I'm knee deep in making Halloween costumes for my kids. One is from a store bought pattern since it's got several parts & is a bit complicated. The other two are my own made from scratch versions that I'm aiming to share as tutorials
in the next week or so. In the meantime, I thought I'd do a little round-up of some past costume tutorials and free patterns I've done for those who are looking for some fun DIY costume ideas (and toss in a little bonus pattern giveaway too).
Some Costume Tutorials:
My
Princess Merida tutorial
shows how to modify a basic dress pattern to get the full Brave movie look. Plus how to make a quiver & belt and a wild red yarn wig to make your feisty red-haired princess complete.
Go vintage cute with my
classic 80's Strawberry Shortcake hat
how-to. Add a red dress, white apron & striped tights for a complete berry girl look.
Holy Smokes Batman! It's a FREE
Batman Mask & Gauntlet Pattern
! Use my downloadable PDF patterns to make these classic Batman accessories. Toss in some grey pajamas & a cape and the look is complete. Round off the points and use different colors for any super hero style.
And round off the points of the mask pattern and add some other basic items to turn it into an
Old Time Bank Robber
:
Give a little pirate some extra sense of adventure with my
Argh! Pirate Eyepatch tutorial
.
DIY Costume Ideas & Tips:
For some additional DIY costume ideas and tips for making them, check out my
Knight In Shining Armor
&
Enchanted Princess
:
Classic Roman Soldier (which includes a link to an amazing helmet how-to I used):
And my very first handmade costume effort, our Star Wars Trio: Yoda, Han Solo & Princess Leia. The Leia-style hairdo hat & gown patterns can be found in my shop.
Costume Pattern Giveaway!
Want a little Leia pattern for yourself? I'm going to do a quick giveaway for the PDF patterns below from my Etsy shop, The Green Hedgehog too. One winner will get each of the following patterns:
The cuddly and comfy Dynamite Dinosaur Cape Pattern....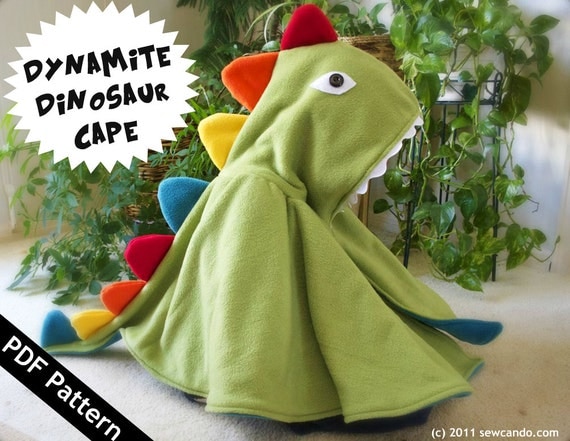 which is easy to customize in your favorite colors & a fully lined design: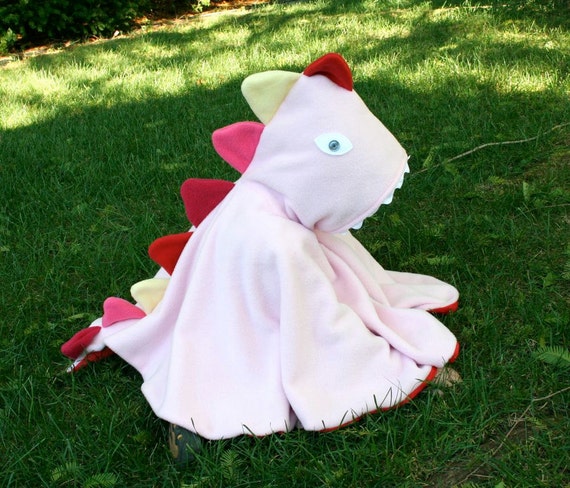 The Little Space Vader Hat Pattern for an iconic
Star Wars - style fleece helmet: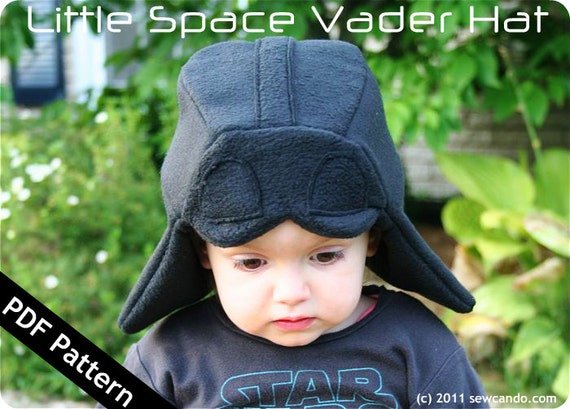 And the matching Space Princess Gown and Space Princess Hairdo Hat Patterns for a complete intergalactic costume (which can also be used as a fleecy angel):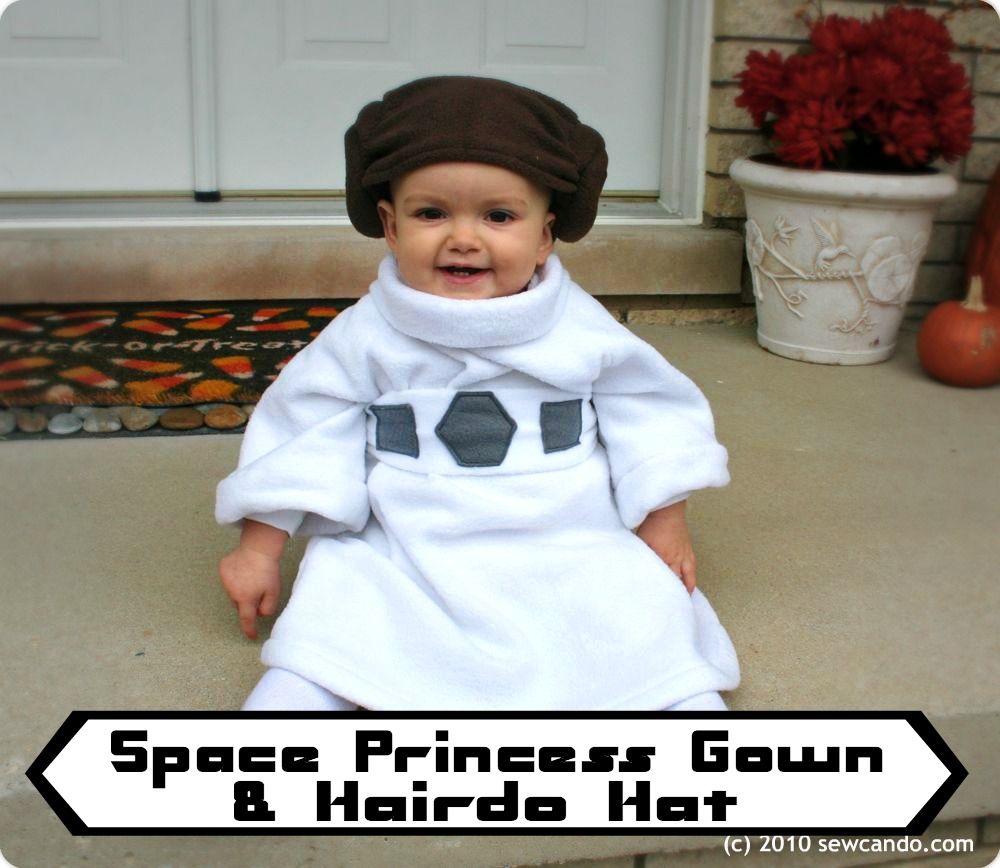 a Rafflecopter giveaway