I'm a big fan of laminated cotton fabric. It's durable, wipeable, water-resistant and great for outdoor use. Over the years I've used it to make all sorts of things for summer, so today I'm rounding up a few key projects. I've continued to use these season after season and, according to their high page views, many are big reader favorites too.

Super-For-Summer laminated cotton projects:
Make a picnic table cover that's easy to keep clean and won't blow away when it's windy....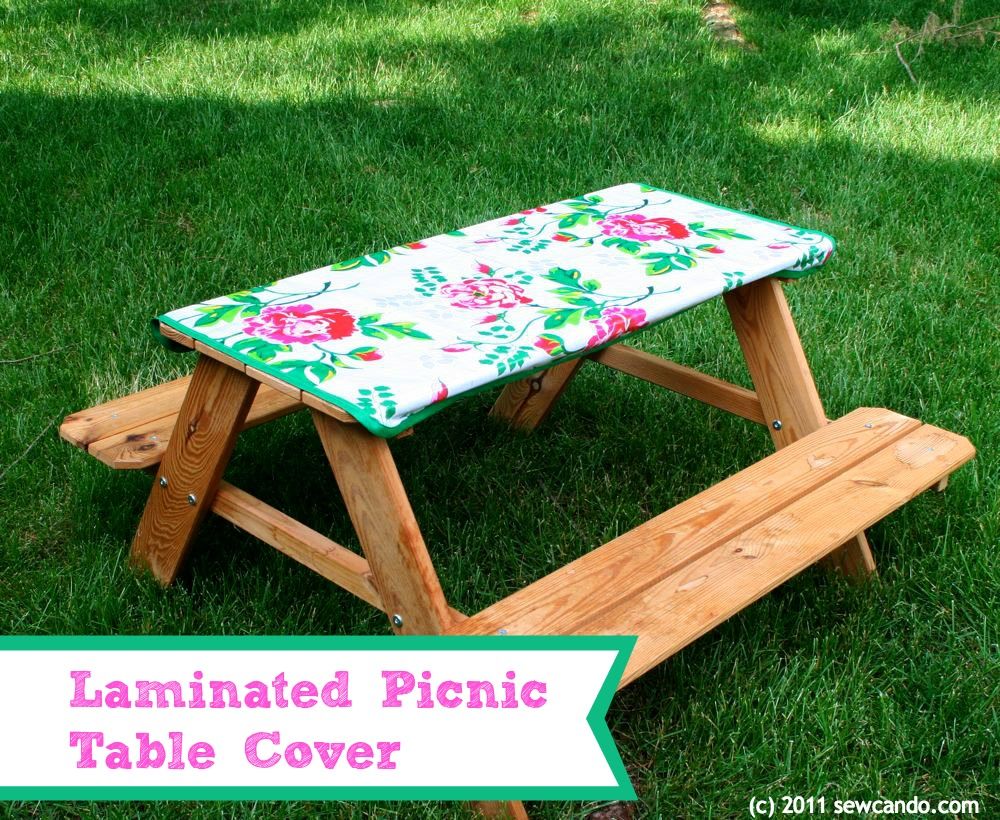 Stitch up a colorful and beach-friendly pocketed wallet. I get compliments on this one everywhere I go thanks to the colorful birdie print:
Create some cute berry shaped placemats to use inside or outdoors. They've even got a built-in napkin "stem":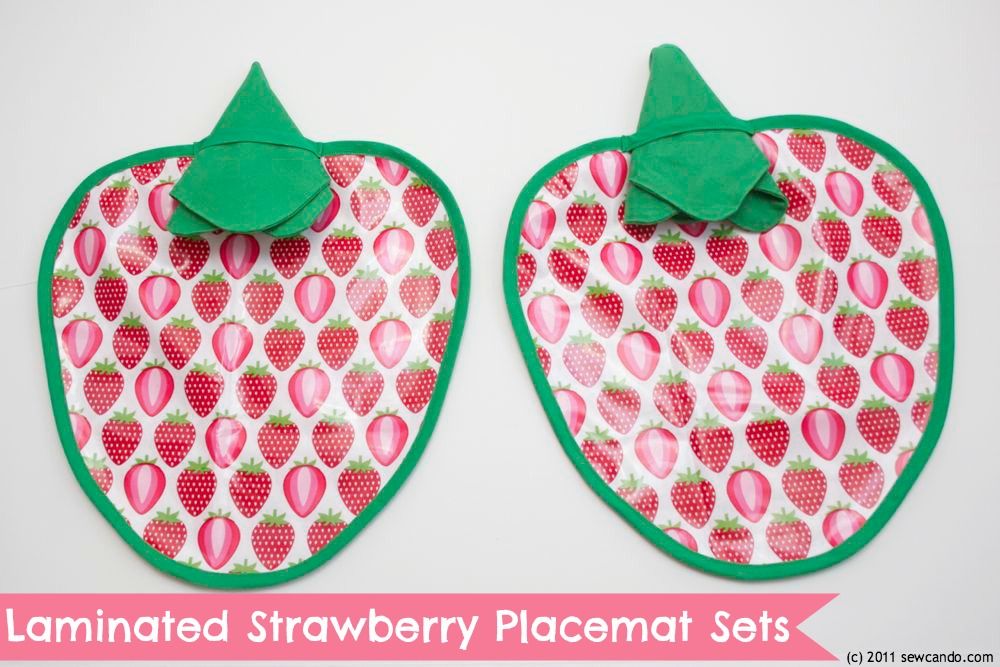 Add a snap-on cupholder to anything with a handle. Not only is it super practical & inexpensive, but it also lets you add some personality to a boring stroller. I created this one 4 years ago and still use it like crazy. It's been pinned over 10,000 times, so I can tell I'm not the only one who needs these!
If your laminated cotton is BPA & phthalate-free (it'll usually say in the description), it'll make a great lining for some handy reusable sandwich/snack bags:
Or go cooler-style with an insulated lunch sac to keep things cool on those super hot days:
These are just a few of my favorites that have really stood the test of time, as well as heavy usage from a busy family. I'll have a few new and super simple new projects using laminated cotton in the coming weeks too. Laminate cotton has really delivered on it's ability to keep us both stylish & clean in the messy, sunny months, so I've gotta give it some more summer love this year!