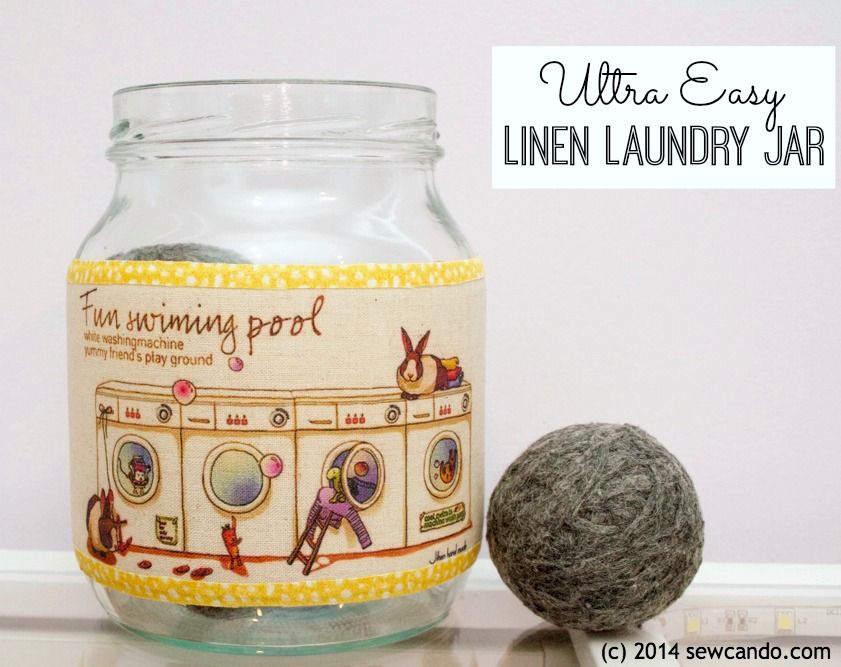 Sometimes projects can be super simple and still have a big impact, like today's Linen Laundry Jar. For Christmas my sister got me a set of wool dryer balls. I've been using them a lot, but I needed a place to put them when not in use. I decided to spruce up a glass jar so they'd have a home that wouldn't be knocked over easily and would still show me what's inside at a quick glance. It would also work great to hold powder detergent, dryer sheets, clothespins.
This is SO easy to do and a great way to spruce up boring spaces & plain containers. Totally works for craft spaces, bathrooms & kid's rooms too.
Materials:
- Wide mouth glass jar
- Decorative Linen Panel
- Duck Fabric

®

Crafting Tape
- Scissors, ruler
I found this super cute, laundry themed linen mini panel at Wholeport. Cute bunnies, dinosaurs & vegetables playing in the laundry? I LOVE it! And they have loads of other cute designs in their linen fabric section (you can scope them all out here). I snagged a few more for some other projects I have in mind.
I trimmed down the panel so it would fit the side of my jar and then cut 1/4 inch wide strips of the fabric tape that were about 1/2 inch longer than the panel sides.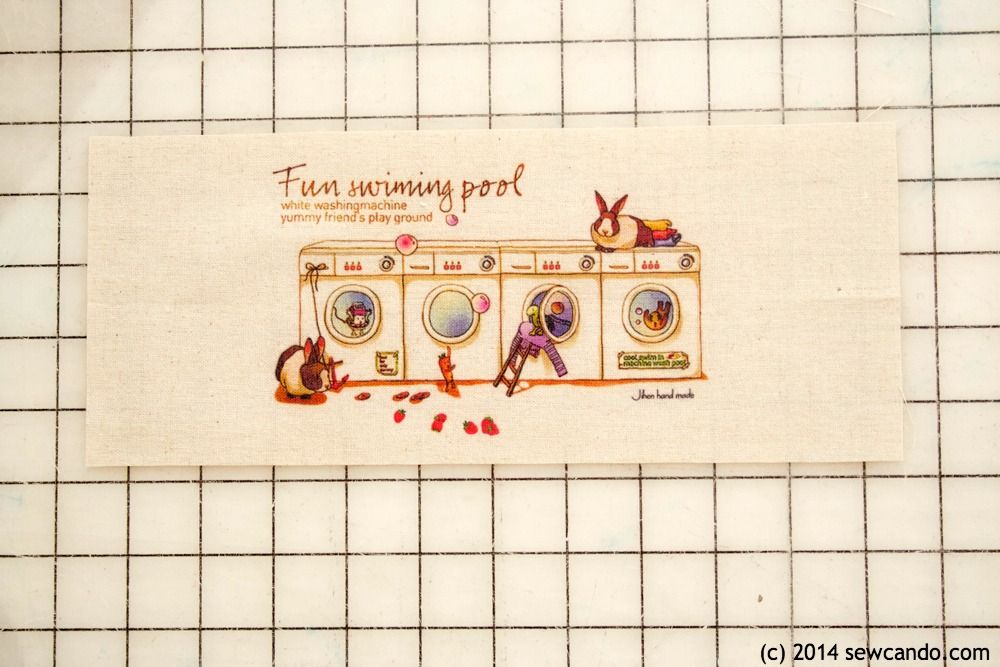 I centered the panel and attached it to the jar on the sides first to make sure it was straight. Then I added the tape on the top and bottom and smoothed everything in place.
That was it. All decorated and good to go. The best part is if I ever decide I want to use the panel or the jar for something else, it's all removable & reusable. I'm kind of a commitment phobe with d

éc

or (I hate using stuff up if I'm not sure I'll love it long term), so if you are too, this is an ideal project.
If my basement was even remotely decent in appearance I'd show you how it looks on my dryer, but since the jar is now the only ray of sunshine in that dungeon, I figure it's best to stick to that and not horrify anyone with it's surroundings.
Have a great weekend!
I'm also sharing this project with my FAVE LINK PARTIES.
I was not financially compensated for this post.
The opinions are completely my own based on my experiences.
I selected items from my Sponsor, Wholeport, to review. I am an affiliate of Wholeport.
For my complete disclosure policy, click here.