Summer is nearly here and it's so good to be sewing for it! A couple of weeks ago I shared my latest fabric buy - some cool Solar Color Changing Jersey knit. I had to put working with it on pause while tending to a sick baby, but now that things are back to normal on the home front, I got a chance to get rolling on some projects.
The real question was what to make?? I wanted to do some shorts for my daughter with this color changing flowers print that turns from this black & white design....
To this colorful print in the sunshine:
I poured through my pattern collection to see what I could find.
I had used this free
Ginger Shorties pattern by Sew Like My Mom
for the first time a few years ago, back when my daughter was 6. It covered sizes 12 months-8yrs and was free so it was a great find.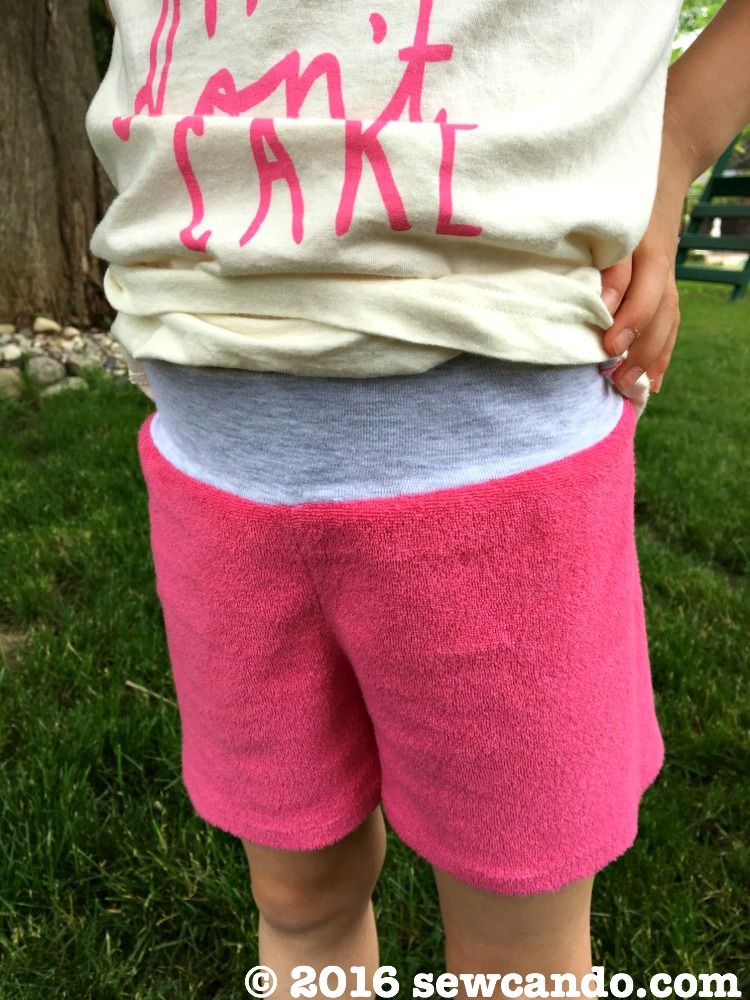 It was such a great and quick sew I made several pairs as the bottoms of some shortie pajamas too, which she really loved.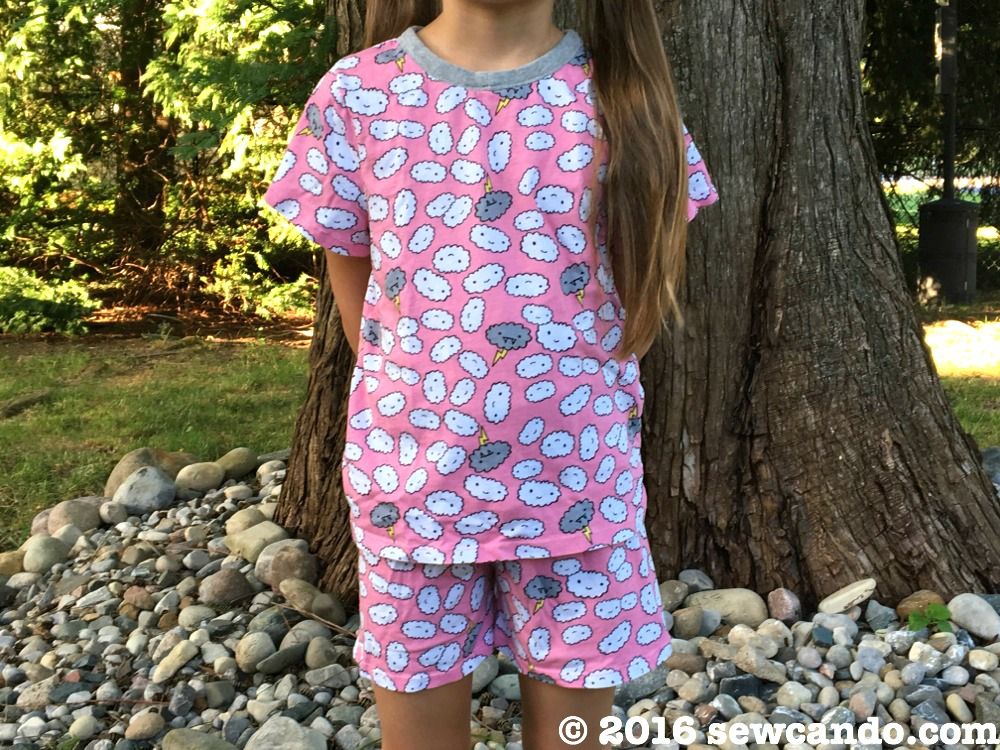 I wanted to use it again, but with my daughter being nearly 10 I was afraid the largest size would be too small and I'd have to scale it up myself. So imagine my delight when I saw that Sew Like My Mom upgraded it to go through size 16!! And it's still FREE! You can get it HERE.
It was just as easy to make as before. It's literally just 3 pieces to cut (two legs and a waistband) and three seams to sew. SO quick to put together. By using a nice rib knit I didn't even need to add any elastic to the waistband.
Of course the sun refused to cooperate when I was taking photos and hid behind a cloud while she was wearing them, but a little later I was able to get an in-the-sun photo for the full color change magic effect:
I also made another pair with some stretchy stripe terry knit I had in my stash (yay stash-busting!!).
Sew Like My Mom has several other free shorts patterns there and some cute patterns you can purchase too. I'm definitely going to make some more and since the sizing covers so many ages, I can make stuff for my 1 yr old up to my 13 yr old.
With fabrics from my stash + the free patterns clothing 3 out of 4 kids for free is a win for sure!