Summer is nearly here and that means it's time to sew up some fabulous summer goodies. I've got a lot on my to-make list, but this fabric is definitely up first. It's the coolest thing - Solar Changing Knit Prints!!
At first my husband thought it was coloring fabric when I showed it to him, but then he was wowed when he saw this
plain black & white jersey knit go from this....
to this in the sunshine!!!
Plain black & white zebras...
Becomes fun yellow fabric with grey palm trees.
I think this one would make a great sleeveless baby romper.
This basic sailboat print....
Reveals blue waves, clouds and bright yellow suns.
I feel like it's the ultimate summer fabric!
I haven't bought new knits in a while (my stash of unused knit fabric is already ridiculous), but I knew I had to buy these during a Memorial Day sale. I LOVE how vibrant they get. Sometimes you need something new to get excited about and motivate to make, you know?
The color change is so instantaneous too I could barely grab a snap of this zebra print quickly unfolded to show before & after at the same time.
I bought them over at Frollein S, one of my favorite sources for knit fabric. I've purchased a number of other fabulous Euro knits there in the past and always been satisfied. Like this adorable mama & baby squirrel panel and matching stripe I made into a baby outfit here:
And this cool magic soft-shell fabric that I made into a jacket for my daughter that she's worn for 2 years now and it's still going strong!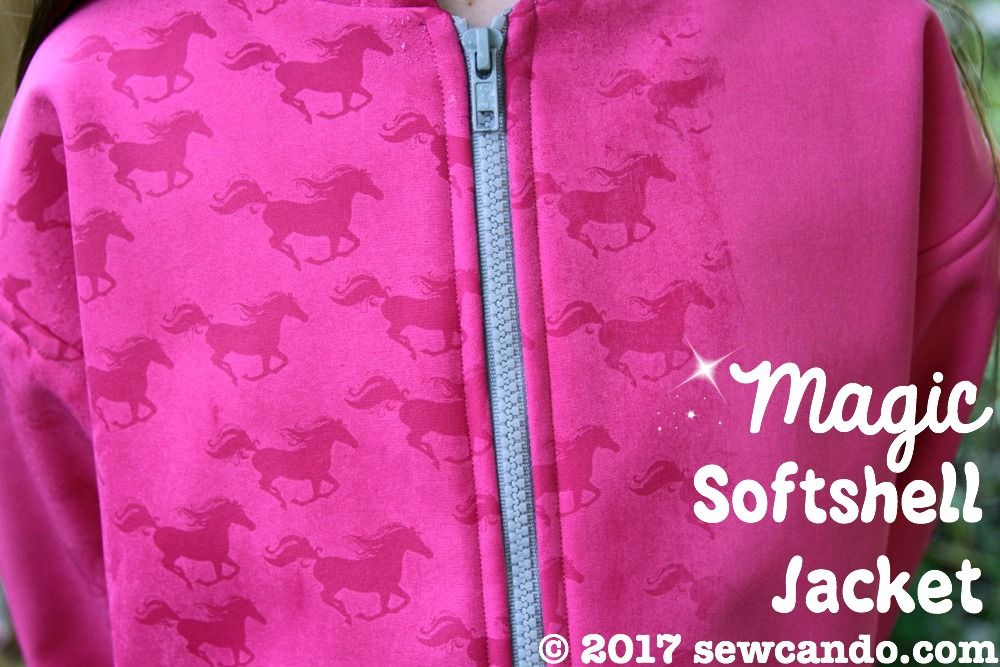 That fabric has a hidden design too, but it gets revealed when the fabric gets wet: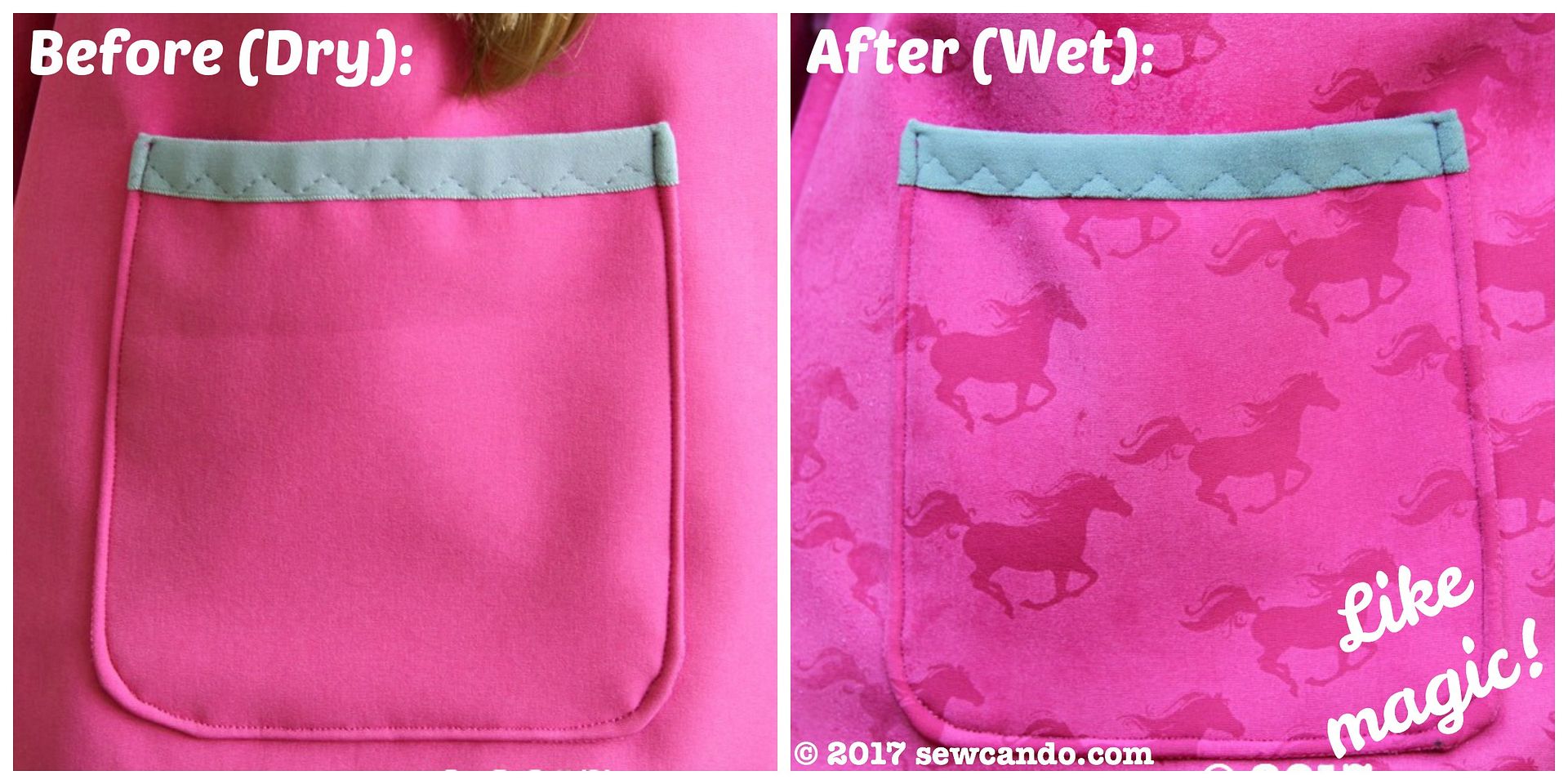 Frollein S has a nice selection of the solar changing prints that would work well for all ages - a few are on heather grey fabric too.
The care directions are to wash warm, no fabric softener and line dry out of the sun to retain the color changing magic.
Like most specialty knit fabrics, especially the European ones, it's not inexpensive, but I bought half yard & fat half cuts so I can still make a number of things like shorts for my 9 yr old and shorts, bibs and a romper for my 1 yr old with them and not break the bank. And it's so different from anything else, it's worth spending a little more. They're also nice & wide (63 inches), so I might even be able to squeeze out a pair of shorts from the flowers print for myself too!
I'm having to wait a little while to get going with these though, since my baby guy has an unpleasant secondary infection from several back-to-back colds at the moment. All the various meds & breathing treatments mean this mommy needs to play nurse more than sew for now. When he's on the mend, I can't wait to make him some great things to wear for summer.
What would you make with these fabrics??