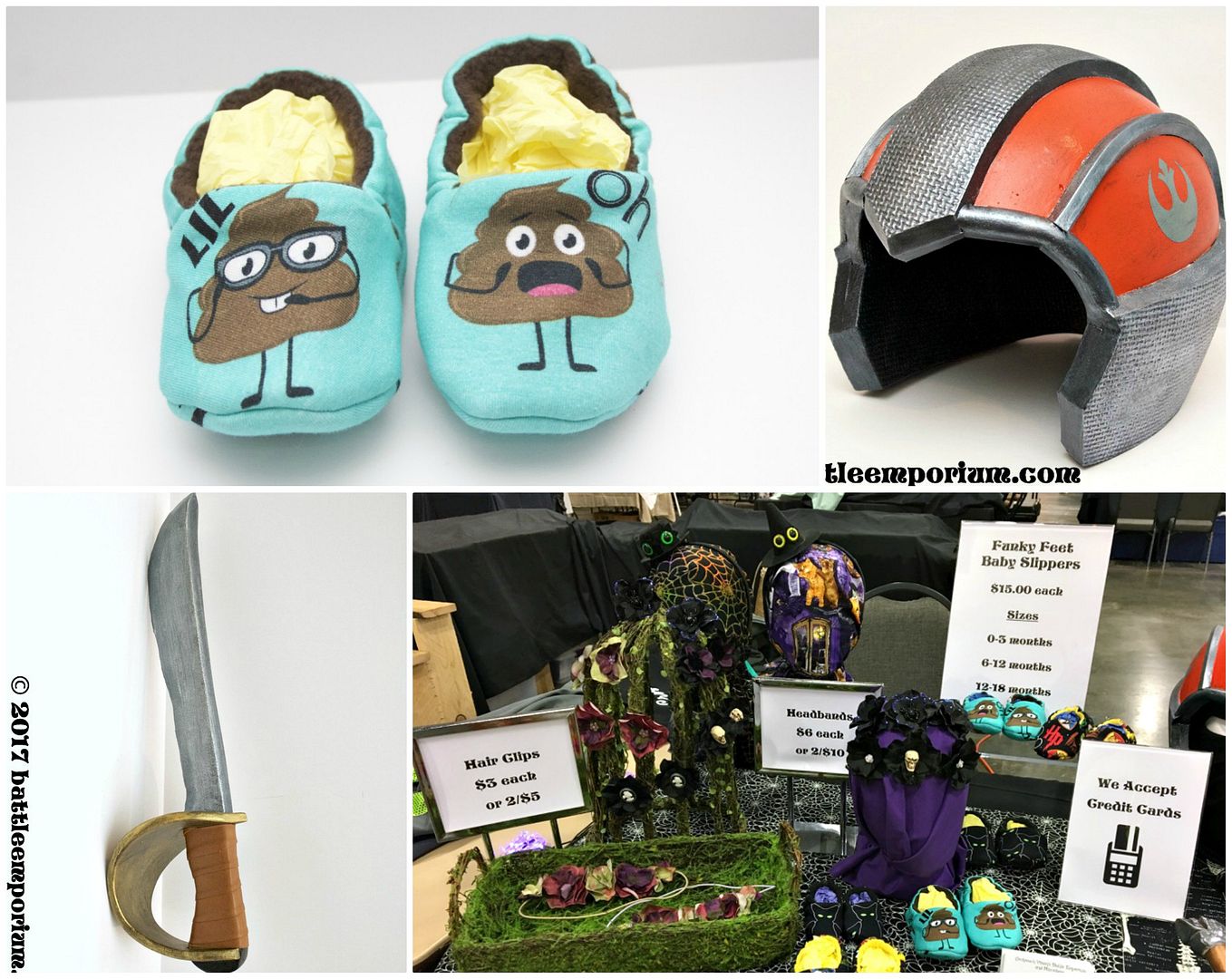 It feels like I blinked and October is nearly over despite there being so much I still want to do. It's always a busy month around here with Halloween, fall activities, full-time homeschool and my oldest kid's birthday, but this year we threw a craft show into the mix, which meant even more madness, so instead of working on new projects & tutorials, this is what I was working on: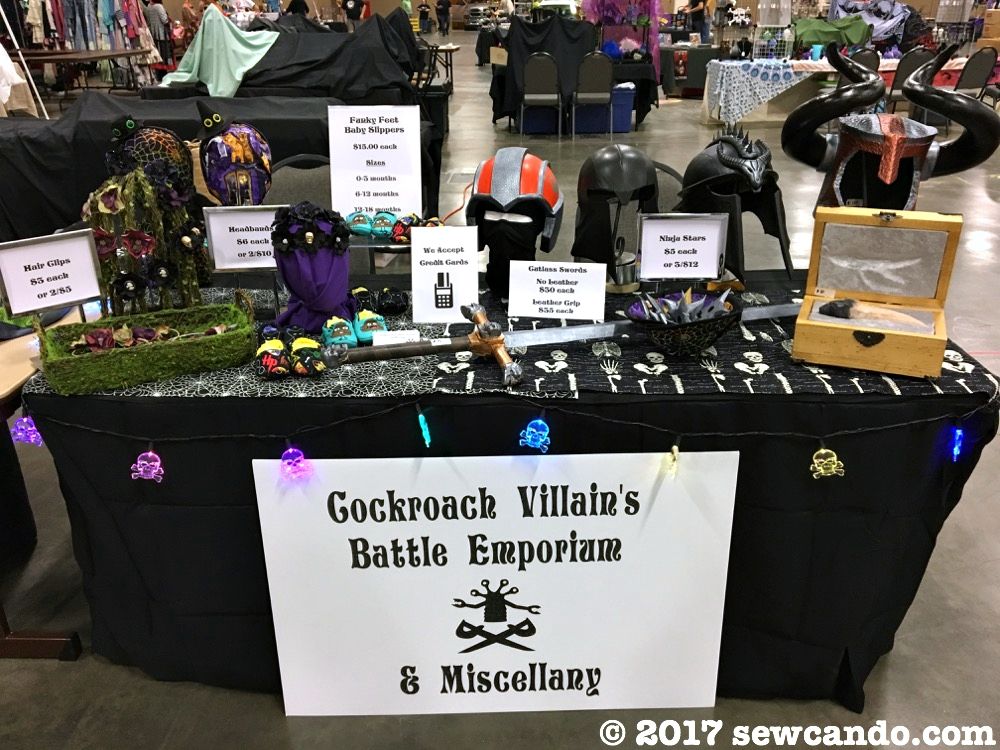 My husband has been doing foam-smithing projects as a hobby and decided to take it public at a themed craft/cosplay/comic con show this past weekend. He'd never done a show or sold his creations before so yours truly was in charge of all the show planning, gathering gear, sign making, display and, being a crafter, making a few last minute additions to fill up his booth space. Last week I shared the trials & tribulations of making his shop sign with glitter vinyl.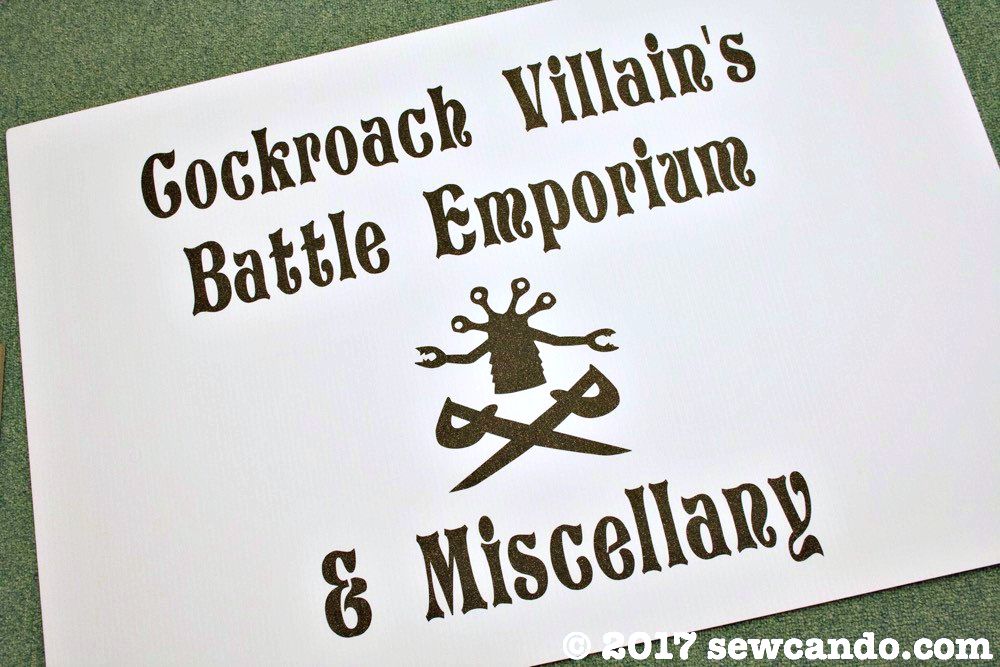 He got a lot of positive feedback on his helmets & swords though, enough that in the show's downtime he set up his first ever Etsy shop, Cockroach Villain's Battle Emporium!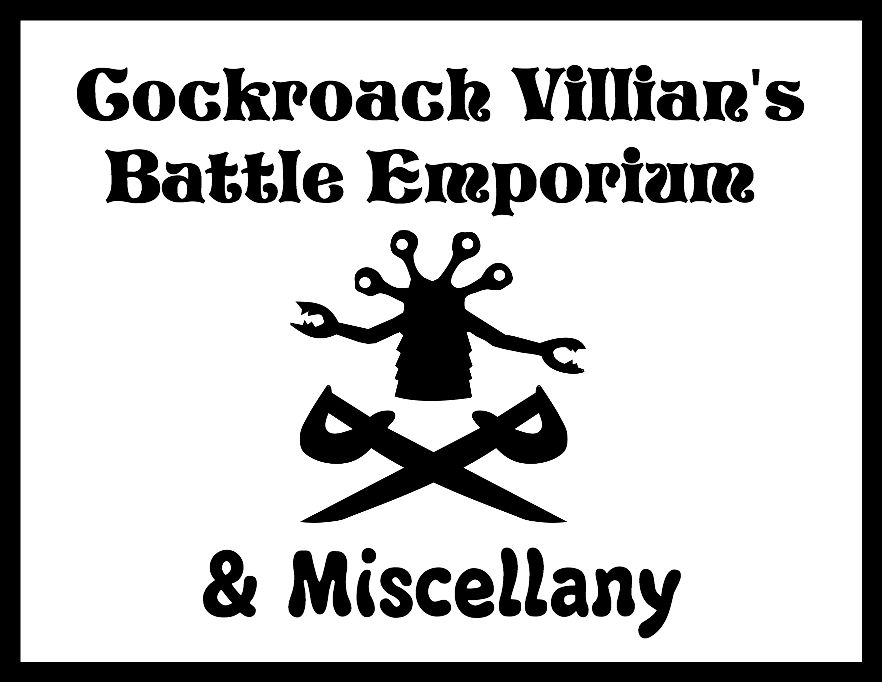 It's named after a toy my middle son calls Cockroach Villain (no idea why since it doesn't resemble a cockroach at all as you can see from the logo), but the shop's got items like these in it: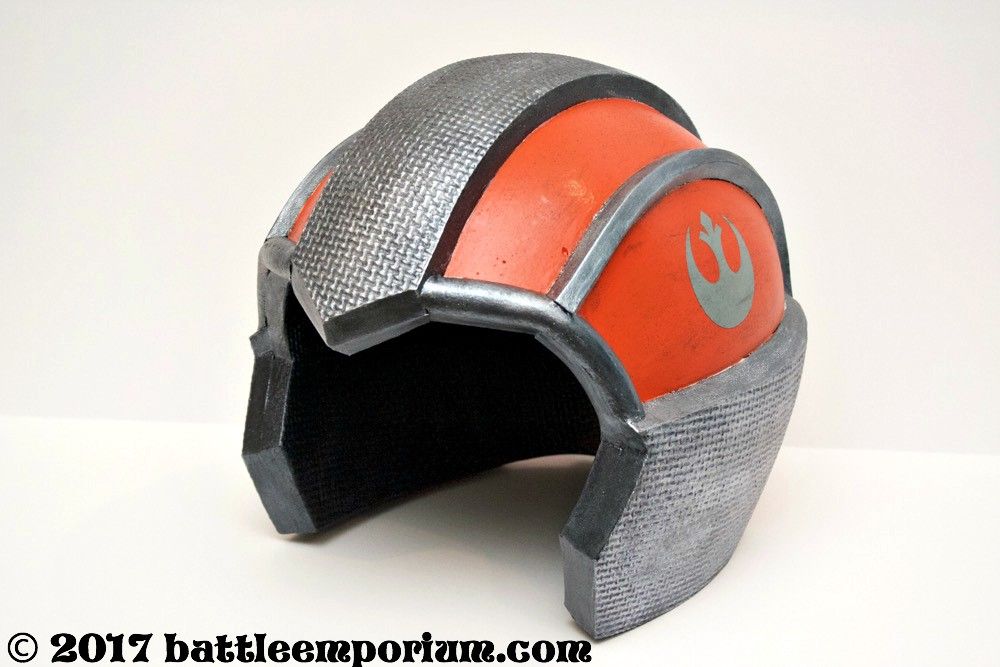 He makes and sculpts everything out of EVA foam and hand paints all the details so they're realistic, but totally soft and safe. Good for costumes, cosplay, props and adults or kids.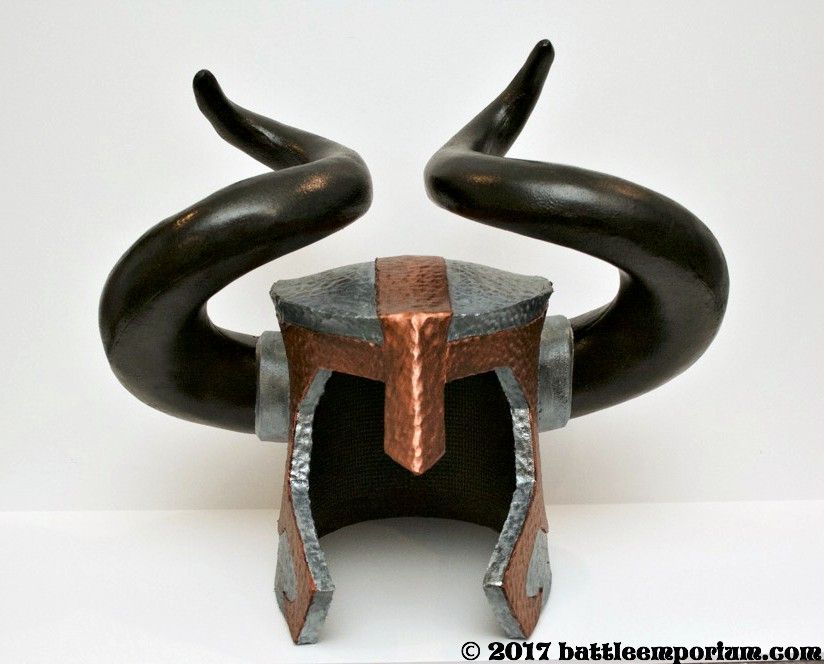 Our own kids have heavily test it all for play-ability.
For my contribution I made some Halloween-y floral hair clips & headbands and some soft soled baby shoes in some comic-con friendly themed prints.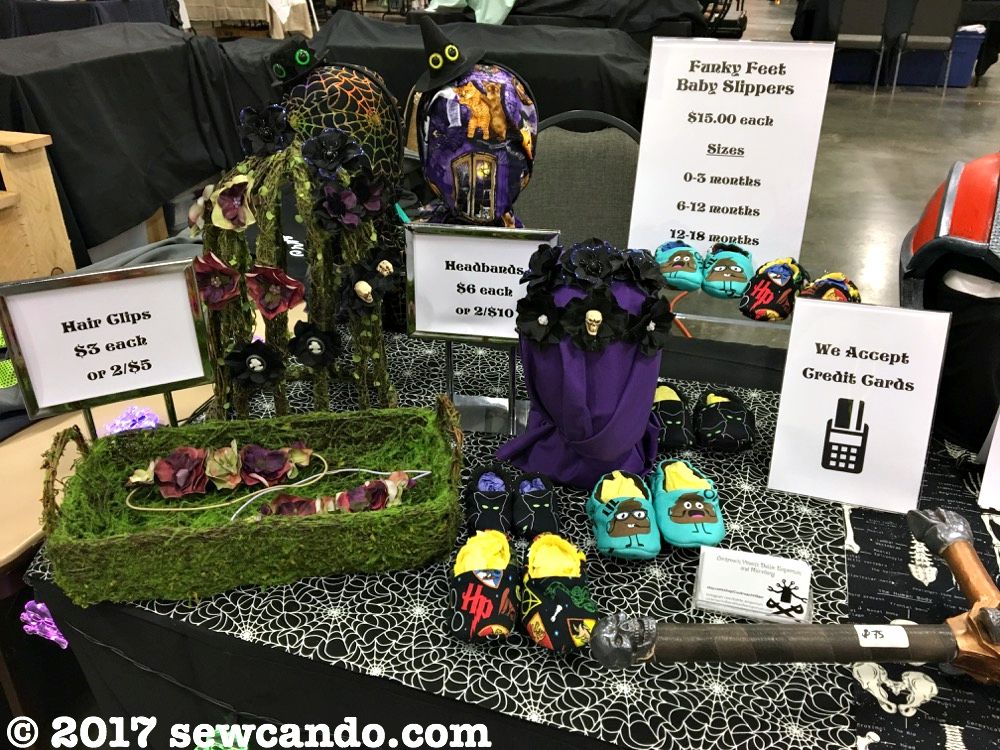 I've added the baby shoes I had left to my Etsy shop, The Green Hedgehog.
They're all made from custom run cotton knit fabric & coordinating fleece lining for some special little footwear for the smallest of feet.
Let me tell you, craft shows are WORK! Add up all the lead up work, time at the show and driving out of state 2 days in a row, it was exhausting. It had been a while since I'd done one, but honestly, I'll be good if I never do another. This particular event was free so there were a lot more people looking for a chance to wear their costumes in public than actually shopping, which was a shame for the vendors. There's just so much prep and miscellaneous expense and time involved I don't know how people do this kind of thing regularly when it's such a gamble people will even buy your stuff.
How about you - Do you do craft shows? Just attend them? Love or Hate?
Save
Save
Save
Save
Save
Save