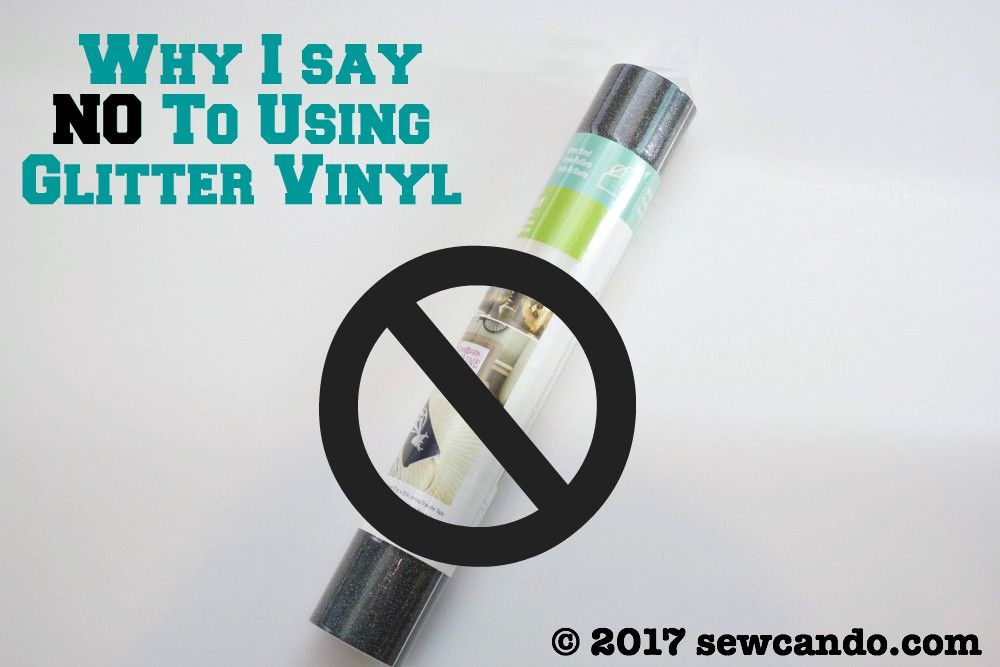 Despite all the wonderful projects you can make, there are some that just make you want to give up. Or set them on fire. Or curse the moment you thought they were a good idea. My latest experience was all of the above and it was mainly because of a horrible product: glitter vinyl.
I've used glitter cardstock, glitter heat transfer material & glitter adhesive paper in the past and they've all been fine, so it never occurred to me I'd literally be wrestling with the vinyl version. If I can help someone else avoid experiencing the same nightmare with this post, then I've done my job!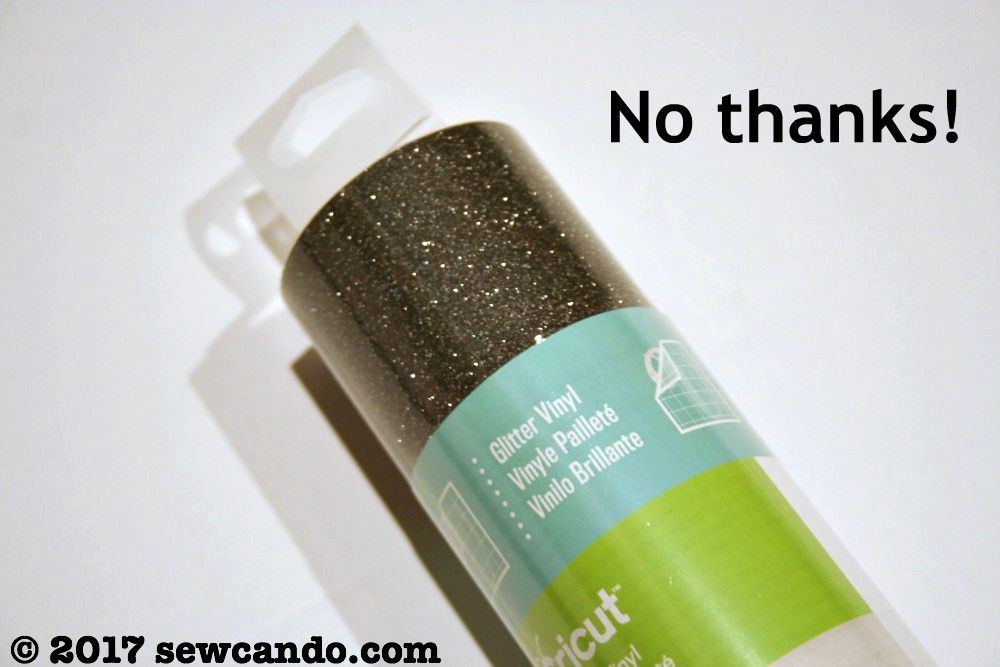 Backstory: I've been doing a lot of cutting projects lately. My husband is doing his first craft show this weekend, a geek crafts/comic con kind of deal called Oddmall. We're trying to keep show expenses down so it seemed obvious for me to just make his signage stuff myself. A heat transfer of his logo turned out great on a t-shirt, so I moved onto his booth sign.
I thought doing it in glitter black vinyl instead of plain black would make it more interesting, so I grabbed a couple rolls of the new Cricut Glitter Vinyl and a new roll of transfer tape and a foam core board. It looks so simple to do, right?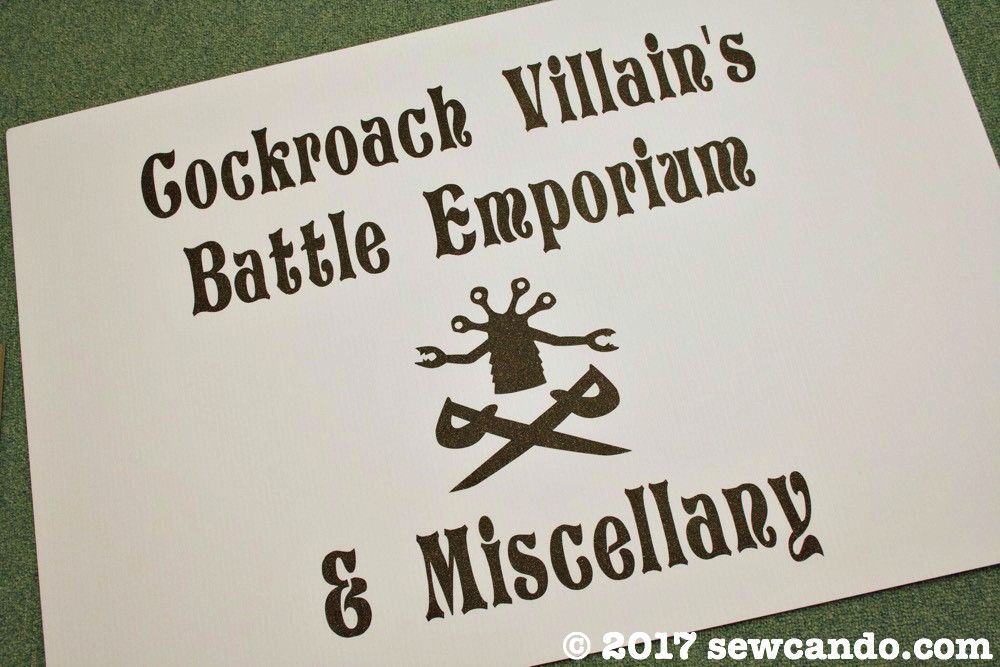 Cutting it out was a breeze. My Cricut Explore machine is the original version from a few years back. I buy my craft gear (I don't get free one from the company to rave about every time a new one comes out), hence the "keepin' it real" post on products here. I used my big 12x24 mat to make it big enough for our sign & to easily lift it in two sections. Weeding was pretty simple too. It took minutes. So far, so good.
Then I applied the transfer tape. It wouldn't stick. At all. It didn't matter what I did - the vinyl practically repelled it. I tried some stronger paper transfer tape I had in my stash and the vinyl laughed at that too. Its sandy surface refused to stick.
The backside of the paper insert of the vinyl roll mentioned using Strong Grip Transfer Tape. That was totally unhelpful to find out after I'd already gotten home from the store and opened everything. Why that key detail isn't mentioned on the outside of the glitter vinyl package is beyond me. It wouldn't have mattered though, since the store I bought it from didn't even have any Strong Grip rolls available. Inside the vinyl roll there was a small 12x12 piece of Strong Grip Transfer Tape, but since I was using the entire 4ft vinyl roll, it wasn't going to work on my lettering, just the character smaller shape.
I had to wait until the next morning when another store opened at 10am to try to buy a roll of the Strong Grip. I applied it and sure enough, it was deja vu - the vinyl wouldn't stick. I rubbed it on really hard and then bits of it stuck, but for every letter that did, the next wouldn't. I had to pry them off by hand and stick them onto the tape. It was madness. Several times they started to stick only to begin ripping the vinyl as I pulled the backing away. A 30 second job took 30 minutes in reality.
And once I finally got everything onto the tape and was close enough to line it up on my surface it static stuck on fast and firm so there was no way to straighten or reposition it like I normally do.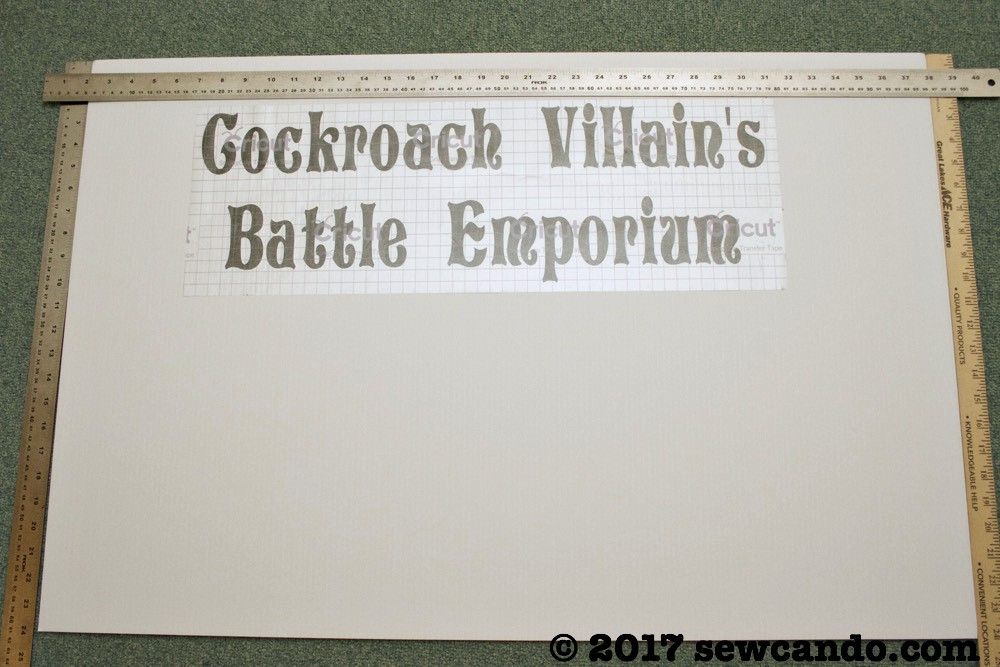 Pulling the tape off took some serious muscle and once off the tape was all distorted and stretched out. No way to reuse it for the next line like I'd done time & time again with my usual paper backed transfer tape. Kind of pricey for such brief use.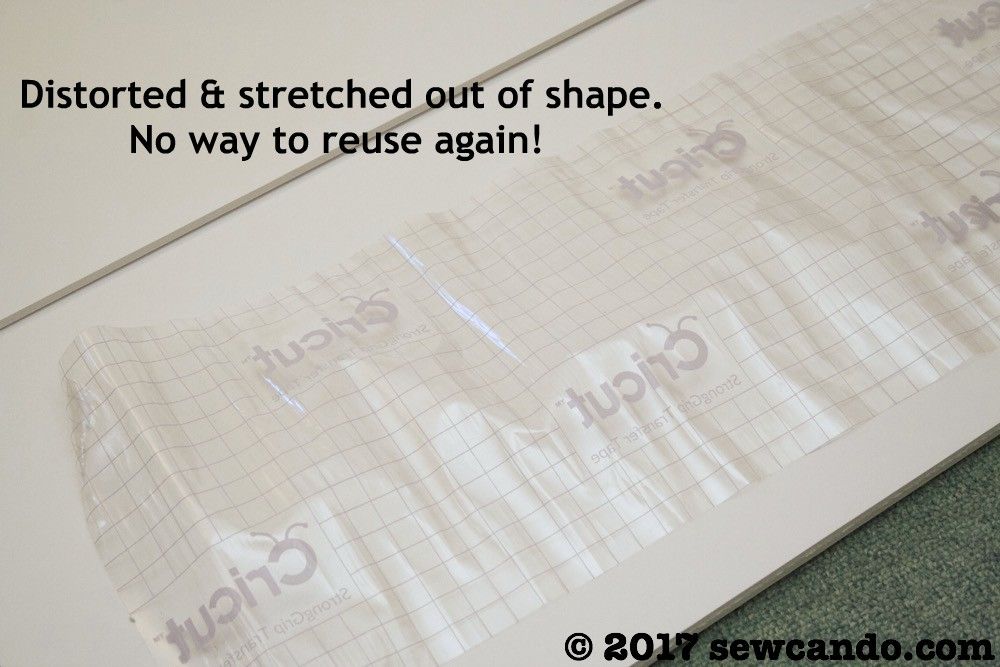 Eventually I got the sign done. The tears aren't super noticeable and my husband is happy he's got a sign, but I can safely say I'd rather cut my entire lawn with a pair of nail scissors than work with glitter vinyl again.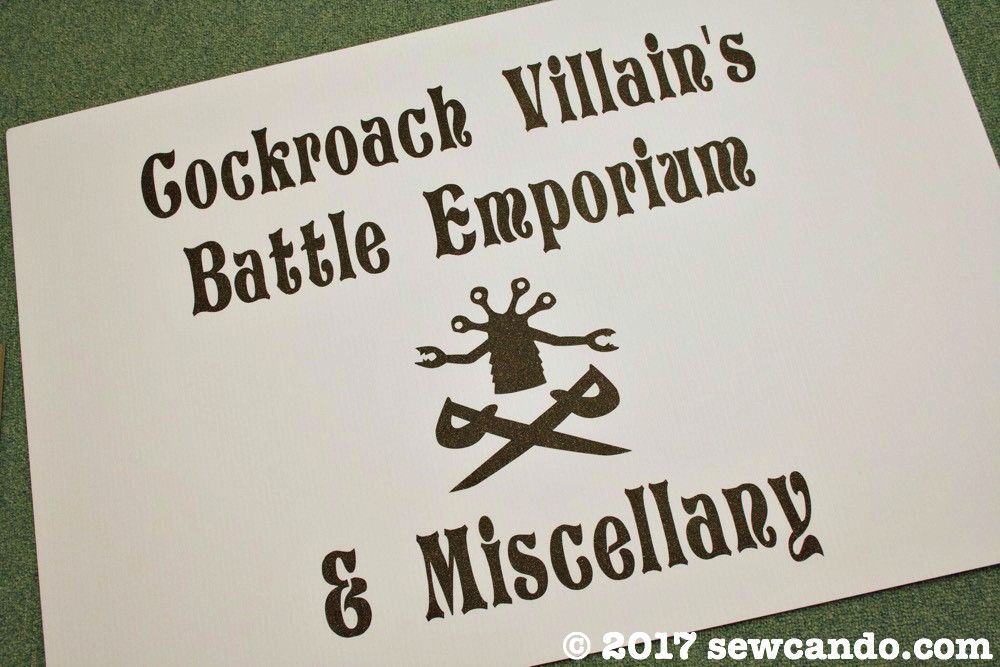 Maybe not all glitter vinyl is this evil. I'm sure any kind that is smooth and plastic-y on the surface is probably great, but this stuff and it's textured, hard to grab surface....ugh. I'm not alone, as I went online for guidance and found countless forums and comments where others bemoaned having the same issue and begging for a solution that actually worked. Apart from not using glitter vinyl, there wasn't any.
Moral of the story? If you want to do any easy vinyl project, AVOID the glitter variety. And if you're in the Toledo area this weekend, you can stop by our booth at the free Oddmall event and see the project that nearly bested me in person;)