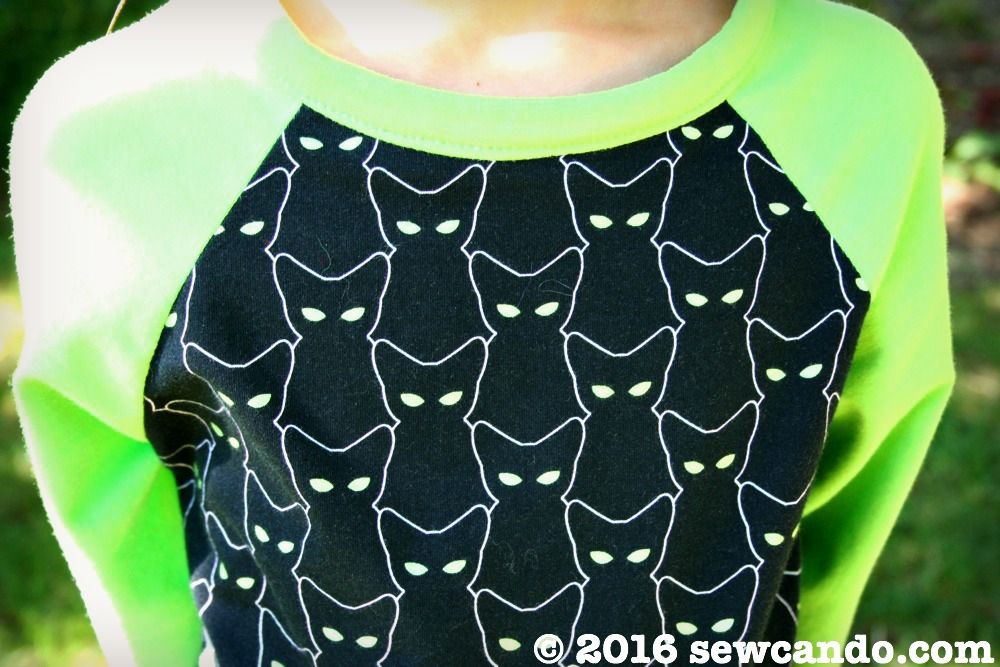 Halloween season is usually one of my craftiest times of the year, but there barely seems time to get it all up here on the blog before the big day has passed! I'd planned to show lots of fun photos for today, but the weather had other ideas, so I've got to settle for the few snaps I took beforehand.
With my kids getting older it's sometimes harder to do holiday sewing. A lot of prints are too babyish or are so gender specific that I can't use it for both my sons and daughter. And realistically, I can't see spending loads on fabric that will be in-season for about a month and then be out of season and outgrown by next year.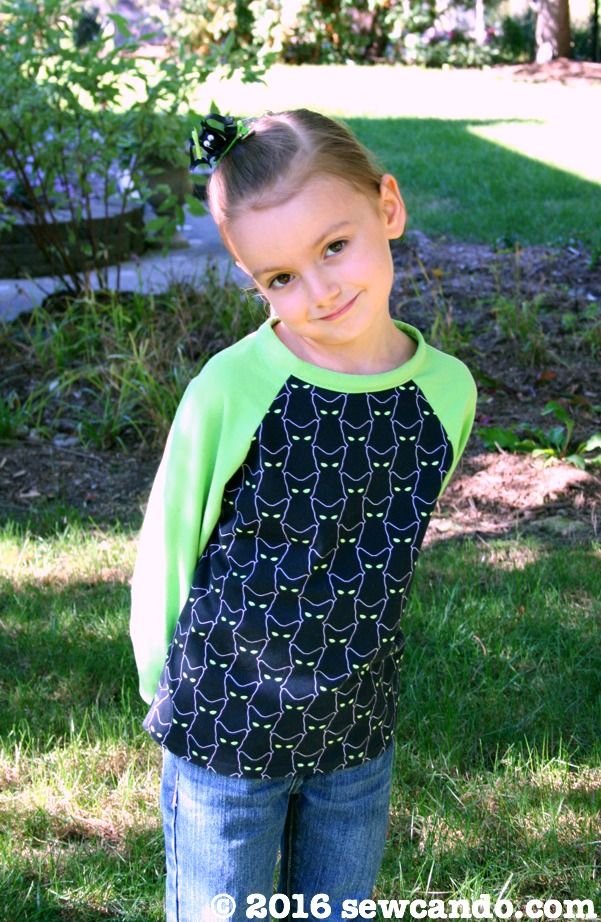 For Halloween this year I was determined to find my perfect fit and I think I found it. One of my favorite places for great knit fabric, Sahara Fabrics, released this awesome Spooky Black Cat Cotton Spandex and I knew I had to buy some and make some fun shirts for the kids: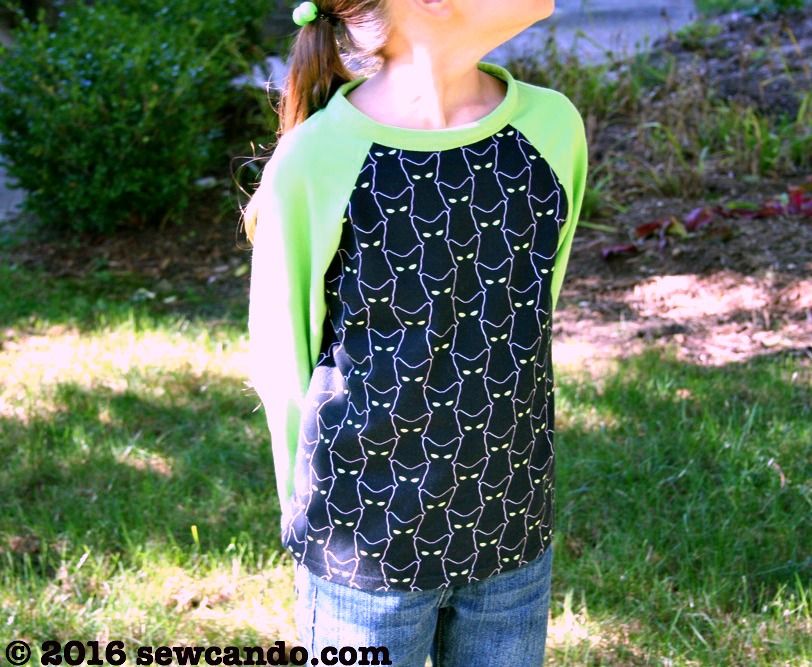 It's got the Halloween vibe, but can still be worn long after the pumpkins get put away and the solid Lime knit I also bought was a perfect match to those green cat eyes. Most importantly, it's a print both my little 7yr old daughter and older 10 and 14yr old sons can wear and enjoy: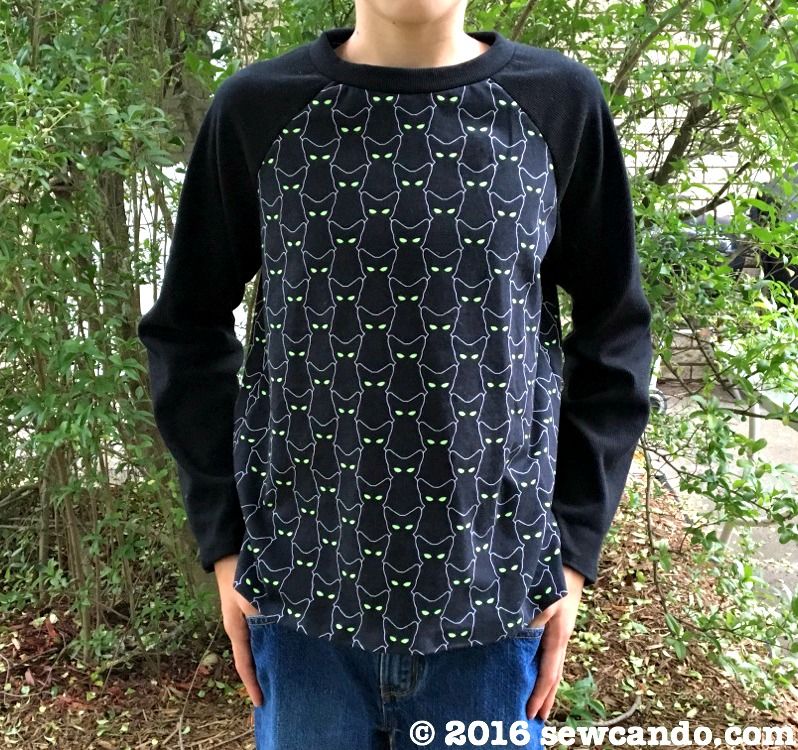 Custom print knit fabrics like this are typically more expensive than the stuff you can get at the chain stores or bigger fabric websites, but the quality is hands down better. I'll admit I used to only buy the cheap stuff, but it was temperamental to sew with and the weight was always super flimsy or too heavy. Lesson learned? If you want to make nice knit clothing, get the good stuff. I bought 1.5 yds of this fabric and, by pairing it with some less expensive green solid for my daughter's and some basic black rib knit for my guys, I was able to make 3 shirts. I even have about 1/4yd leftover I can use to make undies or doll clothes or some other small projects, so it made it pretty economical.
To make things easy I turned to one of my new favorite shirt patterns,
McCalls 7379
, which is quick to sew and really versatile for the bigger kids. I used it to make this Harry Potter print shirt a while back too: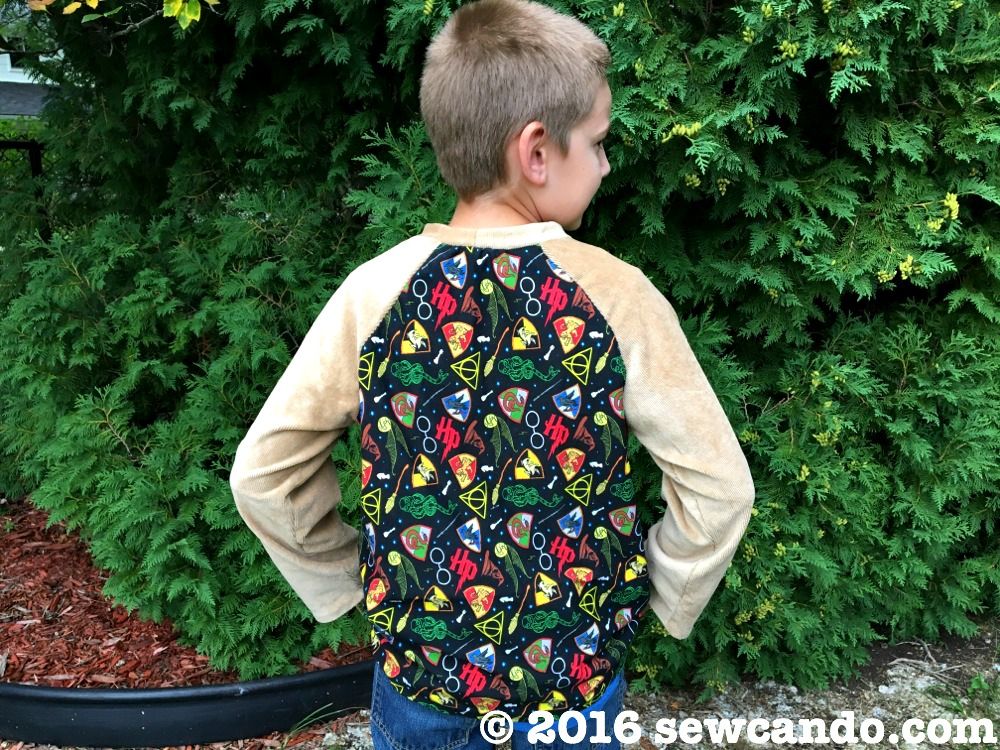 Fun prints look so good with the style and the cut it makes it easy to match up the sides and seams of directional prints like this one.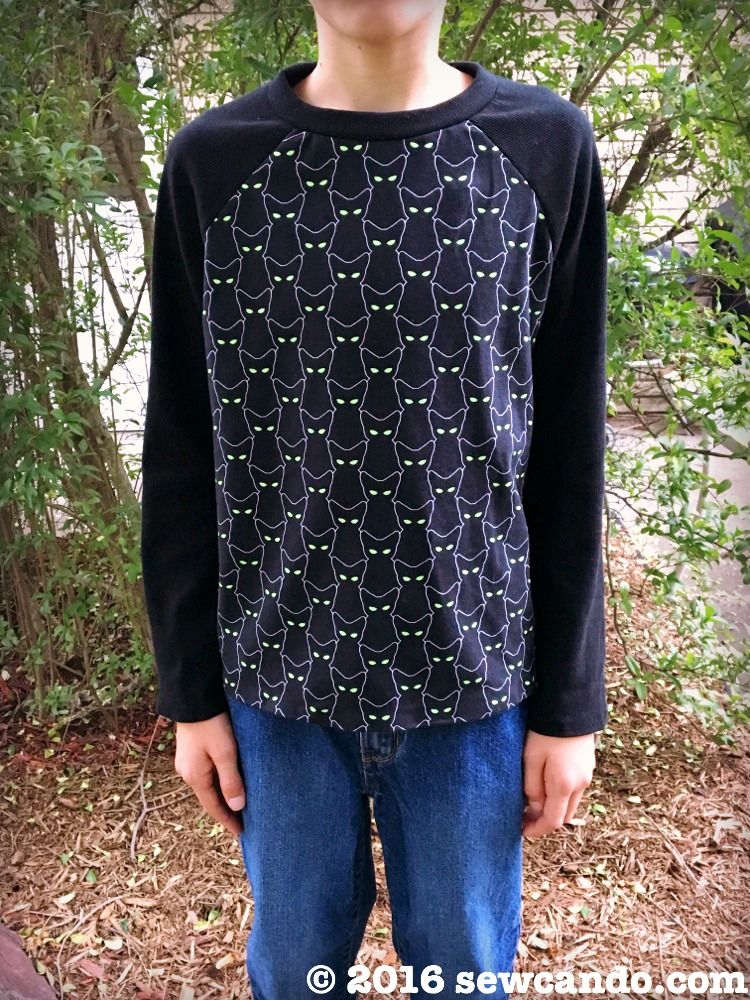 I drafted my daughter's smaller shirt pattern myself, modifying my previous Raglan Cowl Dress: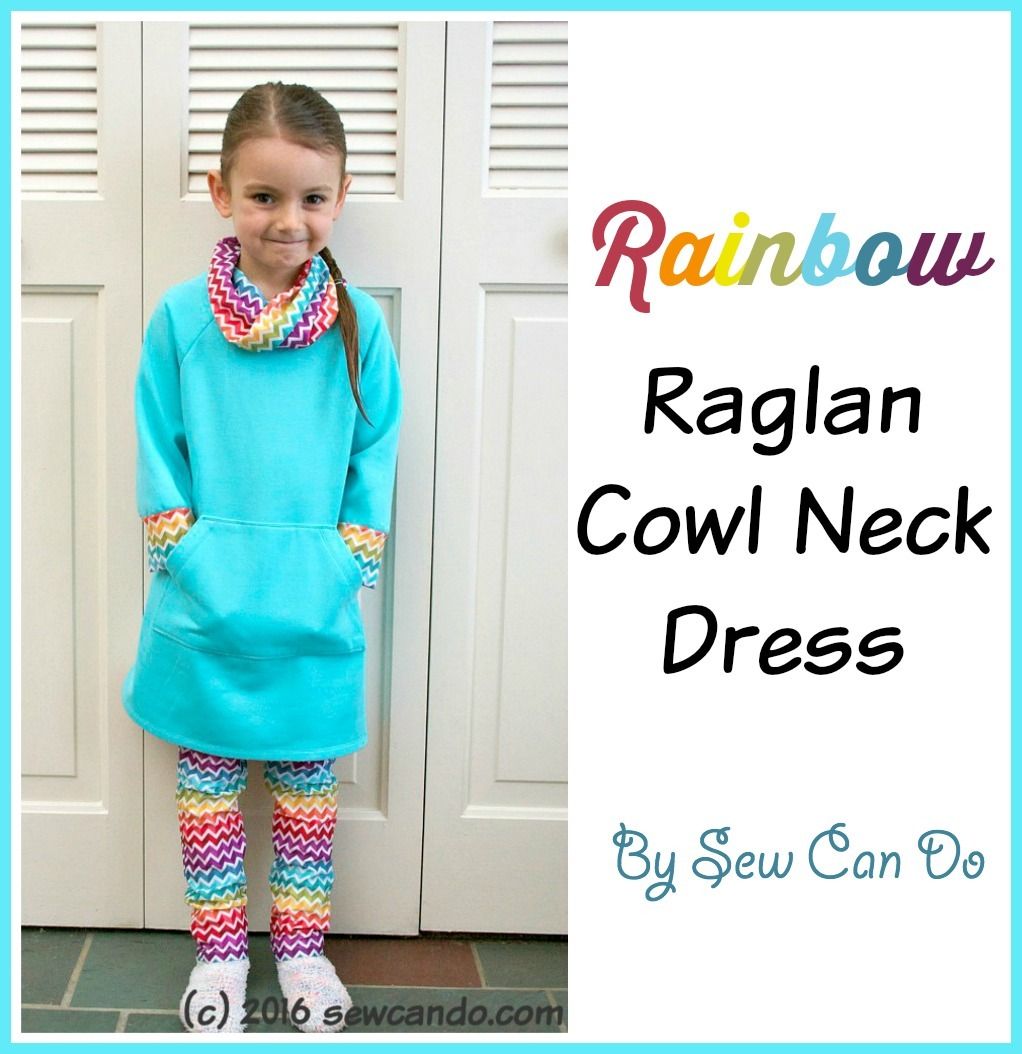 I just shortened the length and switched to a neck binding instead of the cowl. Next time I'll probably cut the binding a little shorter so it stretches more and lies flatter (neckbands that stick up drive me crazy) - I've notice that's needed when not using rib knit, like I did here:
Now we've got some fun shirts that look spooktacular and will still be fun to wear the rest of the cool weather season too:)
I was not compensated for this post. Although Sahara Fabrics is an advertiser, I purchased this knit fabric myself and was not required to review or promote this fabric or their shop
.
The opinions are completely my own, based on my experience.
For my complete disclosure policy, click here.