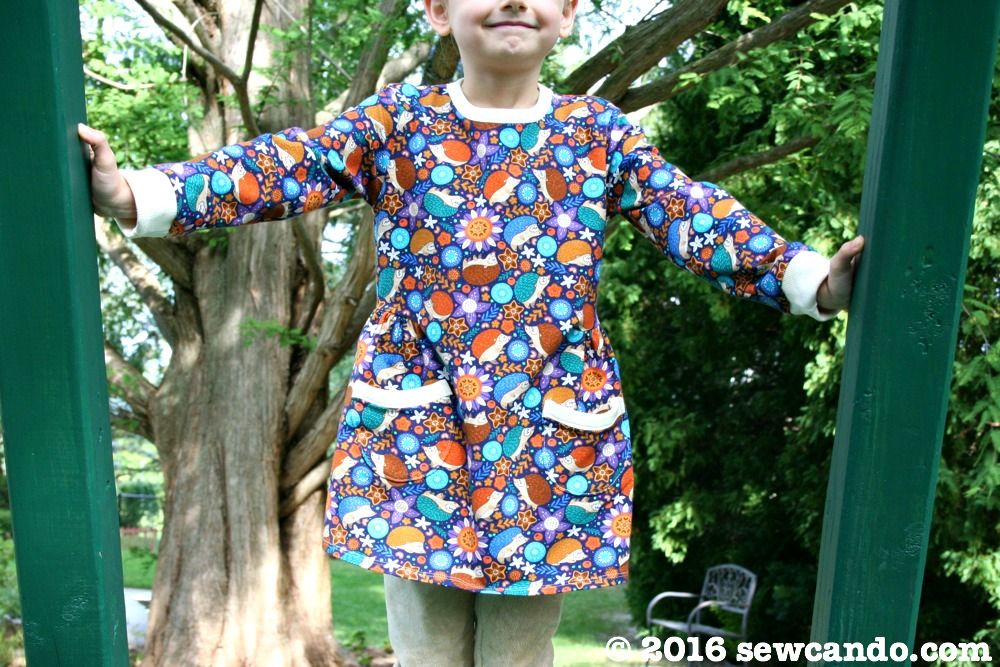 Have you ever had a pattern on your to-try list and when you finally do you wonder why you waited so long? That's me with today's project. Not only did I discover a new knit-friendly pattern to love, but I also did a minor hack to make it even faster to do. Check out the Banana Dress Pattern + Time Saving Hack!
The knit dress pattern is from the Ottobre Design 4/2014 issue, which uses a little gathering on the sides to give it a pretty shape:
It looks lovely from the back too:
I'm also totally in love with the fabric I used. It's called Frolicking Hedgehogs by Sahara Fabrics. The moment I saw it I knew I had to buy it. Obviously I'm a huge hedgehog fan (my own shop's name is
The Green Hedgehog after all!
), but the gorgeous Fall colors make it even better. I've seen a serious shortage of autumnal colors & festive prints in the stores this year (why is neon in-season right now?!?), so knit fabric like this is such a great find: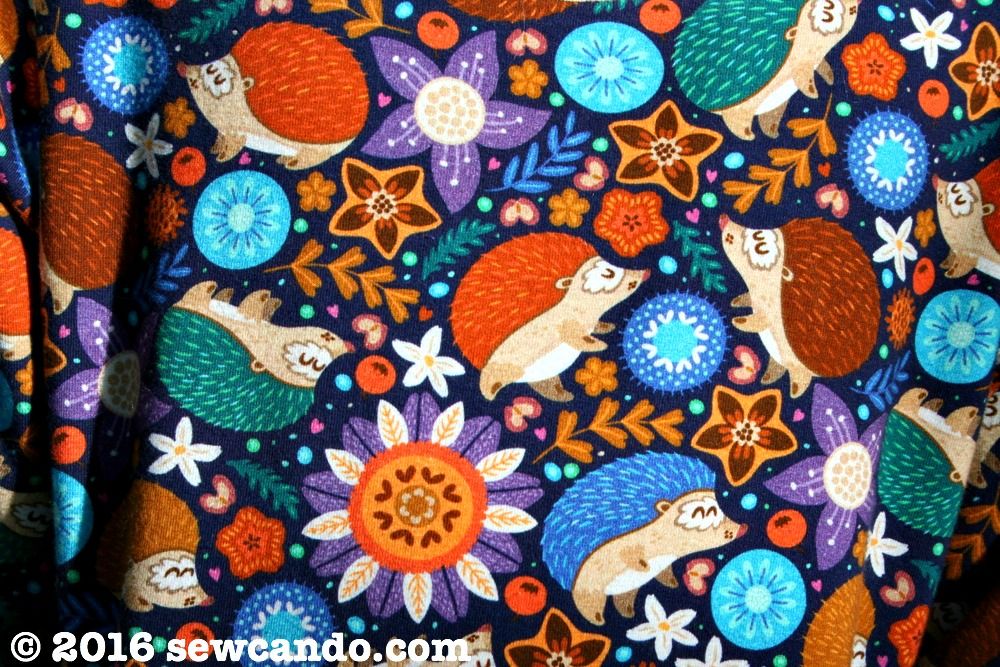 The round angled pockets add a nice and practical detail:
The placement and size are just right for little hands:
The key difference between my version and the pattern the rounded neckline. The pattern featured a hood and placket front (as seen
here
). I decided to skip the hood and fiddly placket binding to save time and use less fabric. One yard was all I needed for this dress version.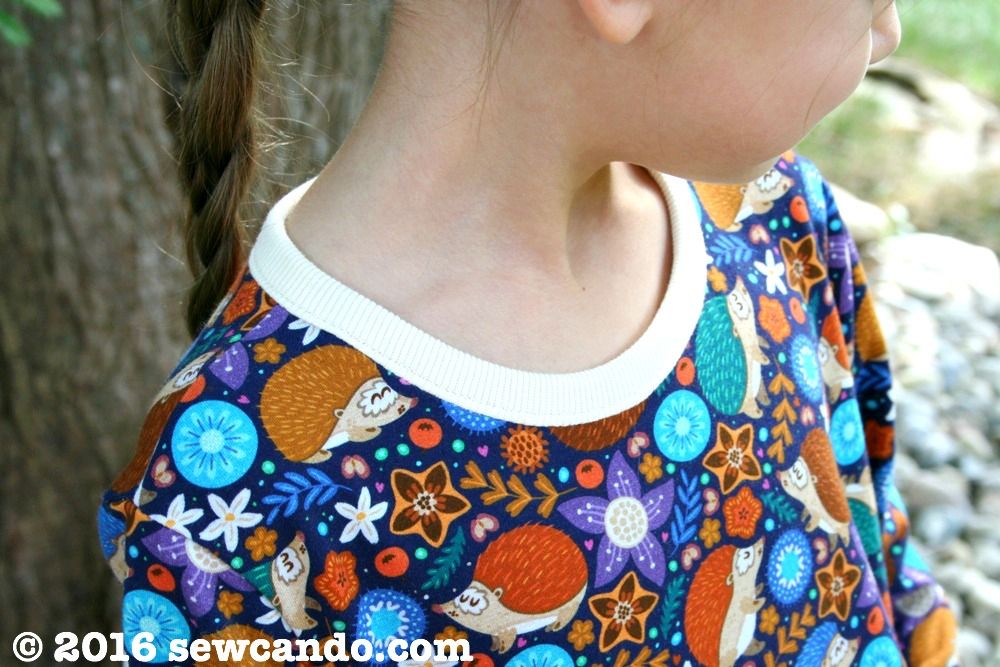 To do my simpler neckline, I just ignored the placket cut lines at the front and used my design ruler to extend the rounded shape up there to match curve of the rest of the front neckline. I didn't bother with the hood piece either. For the finishing, I measured the width of the neckline and cut some rib knit 2 inches high by the neckline minus 1.5 inches to make a binding.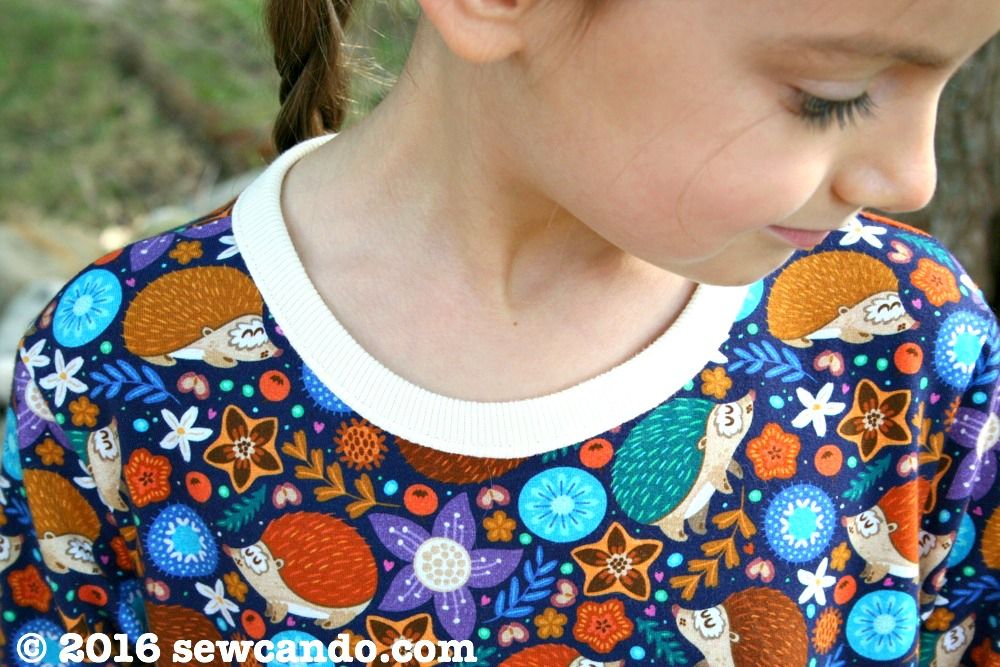 I made some coordinating leggings using Simplicity 1511 with some buttery velour rib knit I'd had in my stash for ages. I wish I could find more fabric like this somewhere to make a bunch of soft, stretchy stuff!
This dress & legging pattern combo is a great blend of cute and comfy for active girls. The fabric is the perfect weight for the cooler weather coming too. I'm definitely going to make more of these. It's a great silhouette for solid or fun print knits and sews up pretty quick too. Big thumbs up!!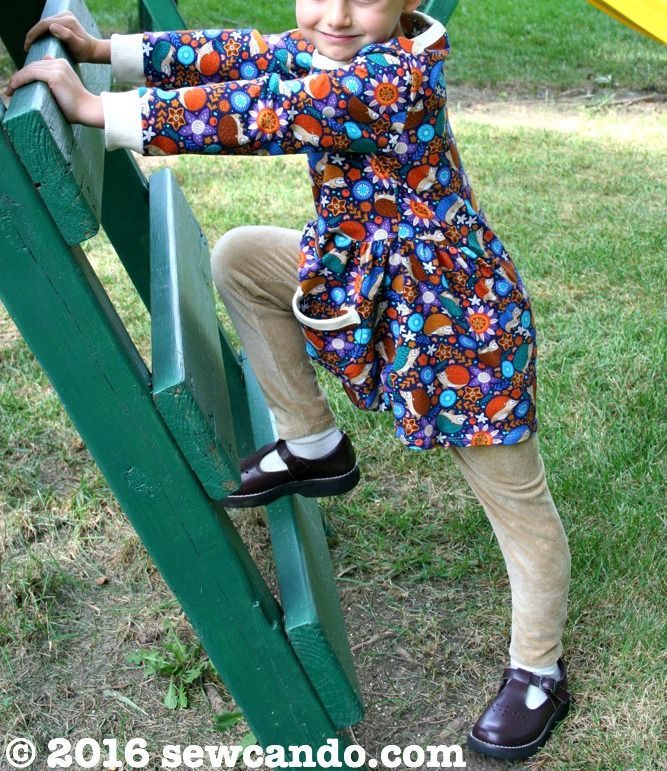 Save
Save