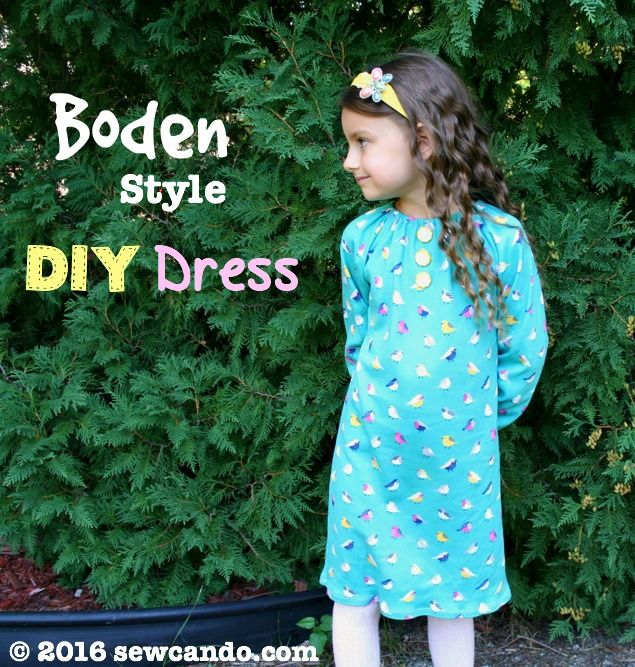 When it comes to sewing projects this time of year, most of mine are wardrobe related and for the kids. Even though we homeschool, we still get inundated with all the back-to-school catalogs full of kid's clothes. Many are insanely cute - and insanely priced. Especially places like Boden.
I've been seeing a lot of twee knit print raglan dresses with a few cutesy details going for serious bucks this season.
It's totally our style, but I'm not down with paying $45+ for a knit everyday dress for my 7yr old (who has a penchant for staining & spilling the moment something is new). Enter my
Boden-style DIY Dress Pattern Hack
.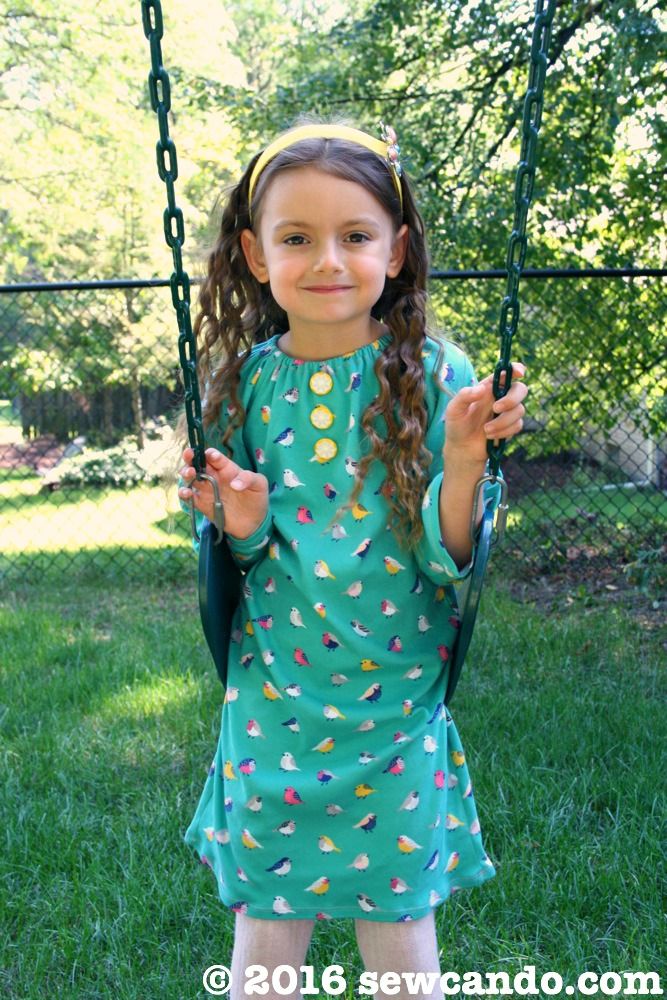 I found this interlock knit fabric at Jo-Ann Stores of all places. The print totally has that Boden vibe of bright color & whimsical critters and at just $7 per yd: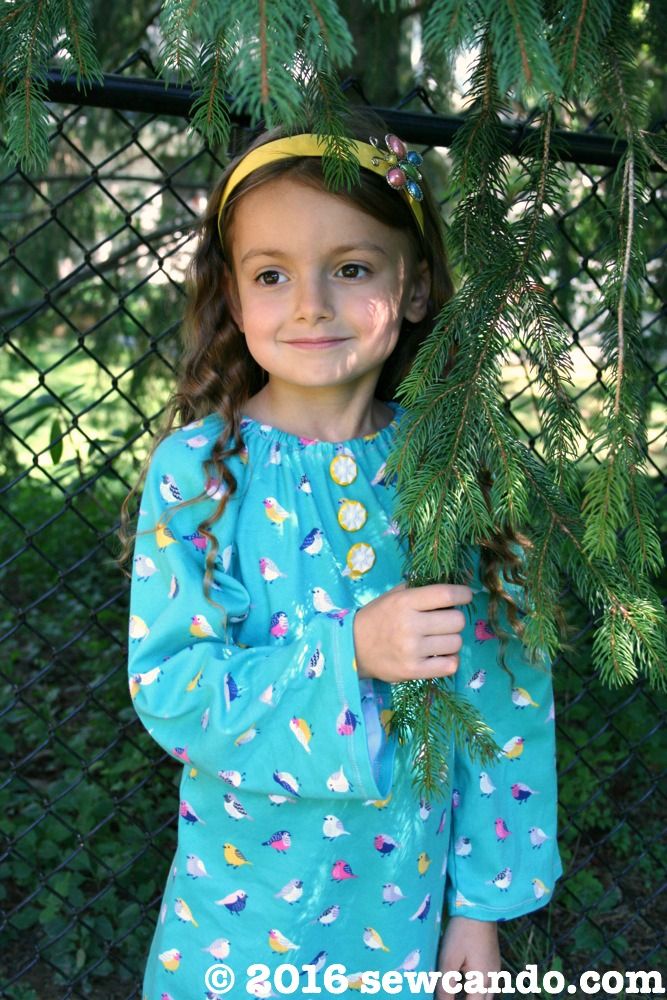 Raglan is a pretty basic shape to sew, so there's no reason not to make your own for a lot less than the store-bought varieties.
I just didn't want to have to start from scratch drafting up an all-new pattern or end up with a neckline that wasn't juuuust right (my personal pet peeve when sewing), so I came up with this hack using the Provincial Top Pattern by New Horizons (fka Terra's Treasures).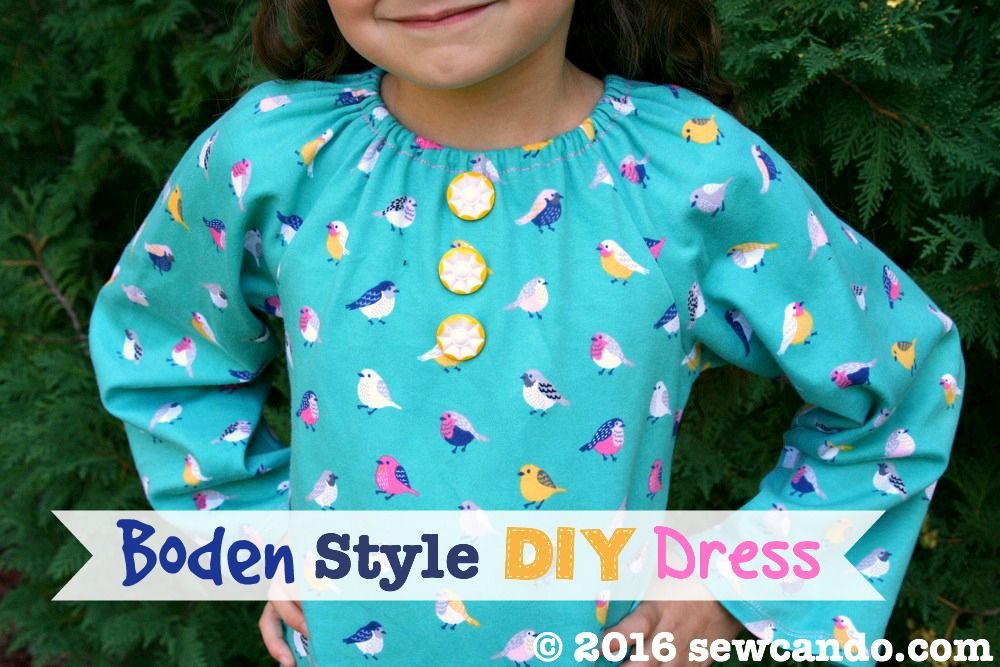 I've had this pattern in my stash for years and loved it. I've used it many times in it's normal design:
I did a full review of the pattern
here
. It's a super easy sew and doesn't require a serger.
The central part of the design is the elasticized lettuce edges, especially at the neckline:
I knew I could work with this, so I started by taking the pattern and
extending the length of the top 8 inches using a yard stick and made it A-line. I also extended the sleeves to be full length.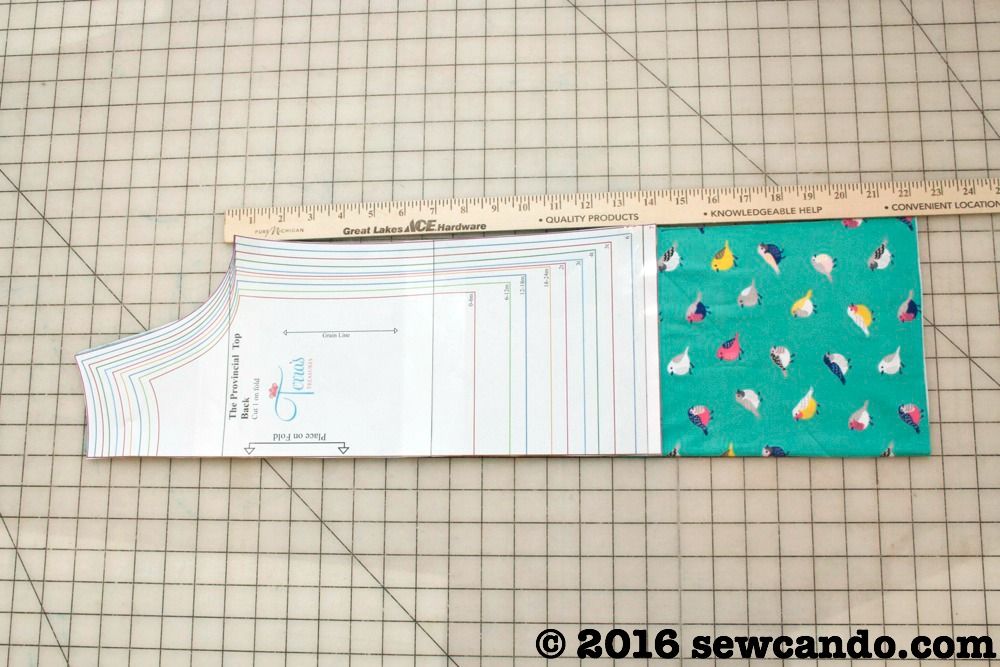 Instead of doing the normal lettuce edge, I did a cased neckline with elastic for more of the peasant look I was seeing in the swanky catalogs. I used 1/4 inch wide elastic so I didn't have to change the neckline or seam allowance cut lines at all.
I just folded it down 1/2 inch towards the wrong side and stitched to make the casing. I measured the neckline of another shirt to determine how long to make my elastic, snaked it through.
I added some funky vintage buttons to give it the right Boden-esque detail to go with the whimsical print.
I used a twin needle for the sleeve and bottom hems for a store-like finish:
My daughter is a serious birdwatcher, so it seemed a perfect fit with her interests and the chic store aesthetic - just minus the high catalog price tag;)