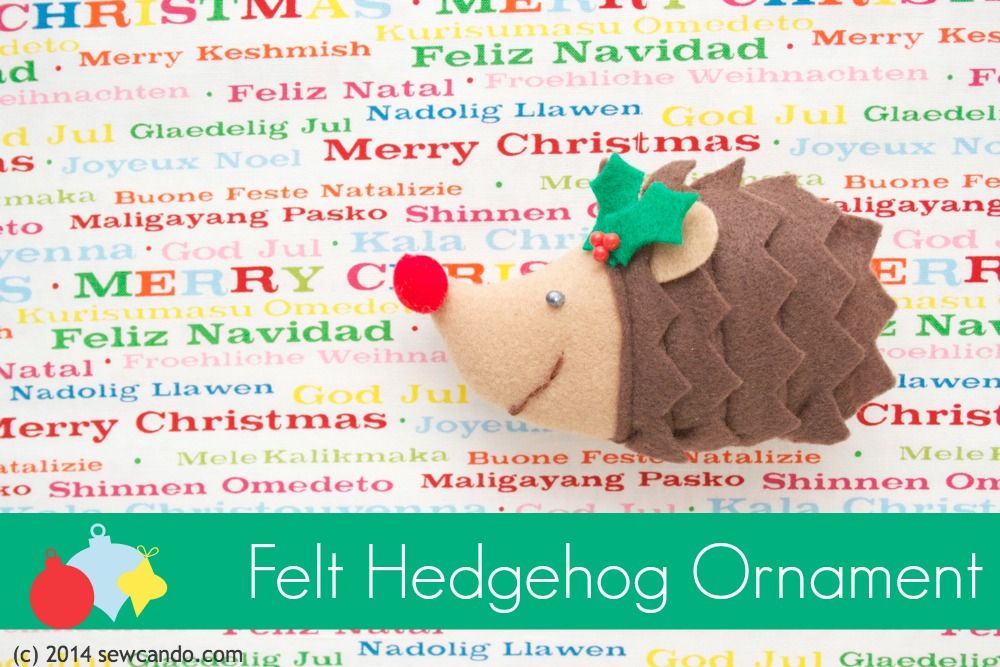 Usually I'm totally last minute with holiday crafts (as in, I barely get any done during the appropriate season). Not this year though. I'm part of the Christmas in July Ornament Blog Hop put together by Deb at So Sew Easy, so I'm months ahead this time around:)
My ornament tutorial uses one of my favorite themes: Hedgehogs!!
Plus it's easy to do as a non-holiday mini plushie too. Just skip the holly leaves and little hedgie is now a fun pet toy or mini softie for the kiddies.
Materials:
- Felt in tan, brown & green
- Red mini pom-pom
- Small round black bead
- Polyfil
- Sewing notions: matching thread, scissors, hand sewing needle, pencil/knitting needle, filament thread/fishing line, embroidery floss
Start by downloading my FREE Hedgehog Ornament PDF pattern HERE.
Cut out the pattern pieces and cut the following:
Tan felt - two bodies, one ear
Brown felt - five 1 inch wide by 4 inch high strips (cut one within the curved line on pattern)
Green felt - two holly leaves
Place a brown strip over the back end, so that that points are just to the right of the tan back end. Stitch together with a 1/4 inch seam allowance.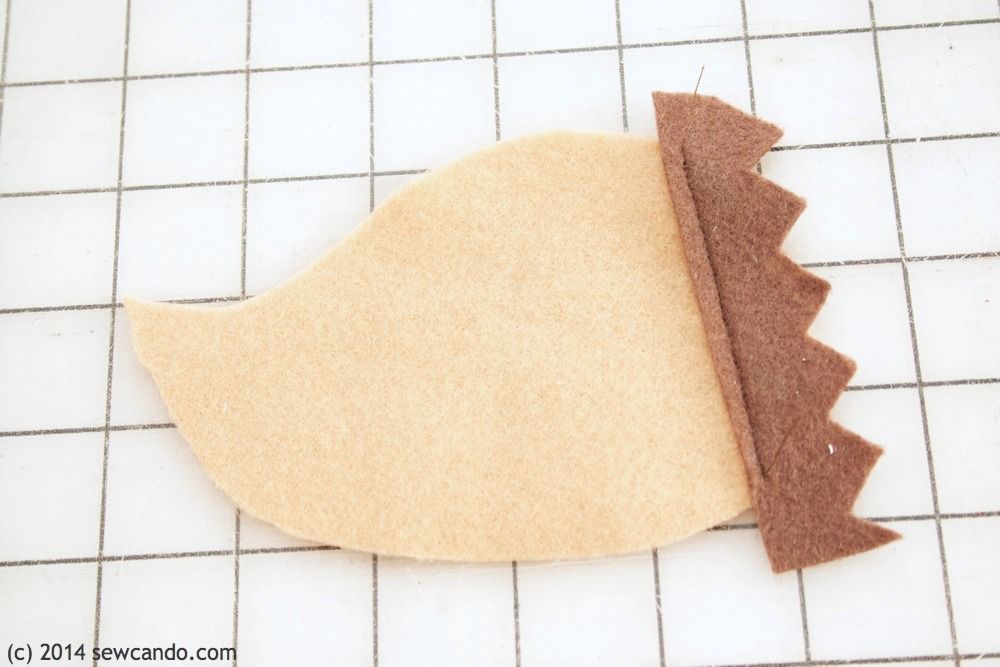 Overlap another brown strip over the stitching of the first and stitch down the same way. Continue with the next two strips in same way.
Now add ear, placing at a slight angle, stitching over the last row.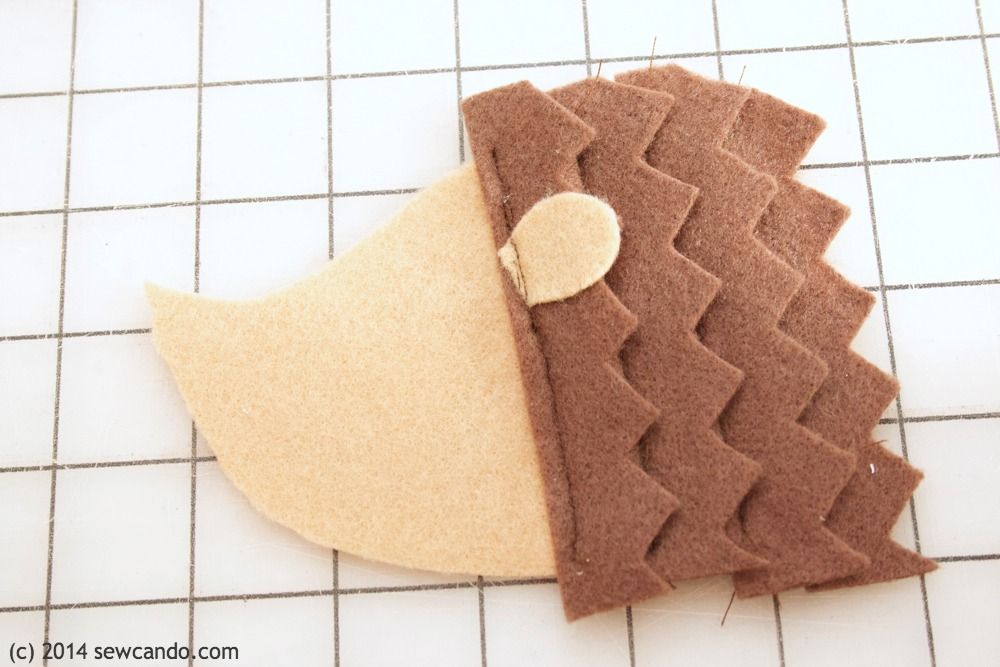 Then add the last, curved brown strip.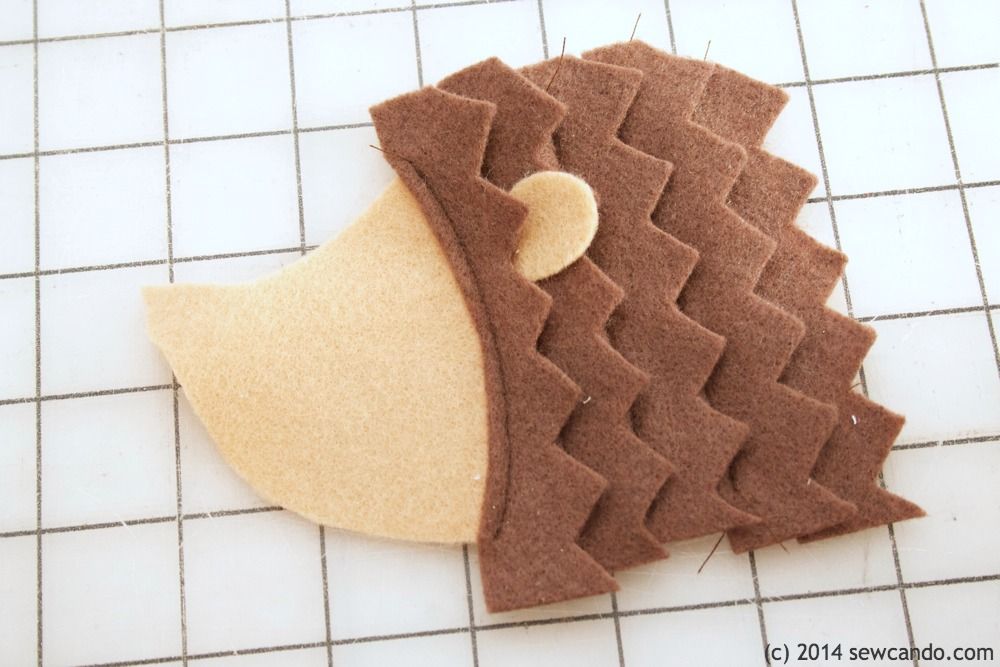 Turn hedgehog wrong side up and trim the strips down.
Flip spines inward as much as possible an place the other felt piece on top, pinning around the edges.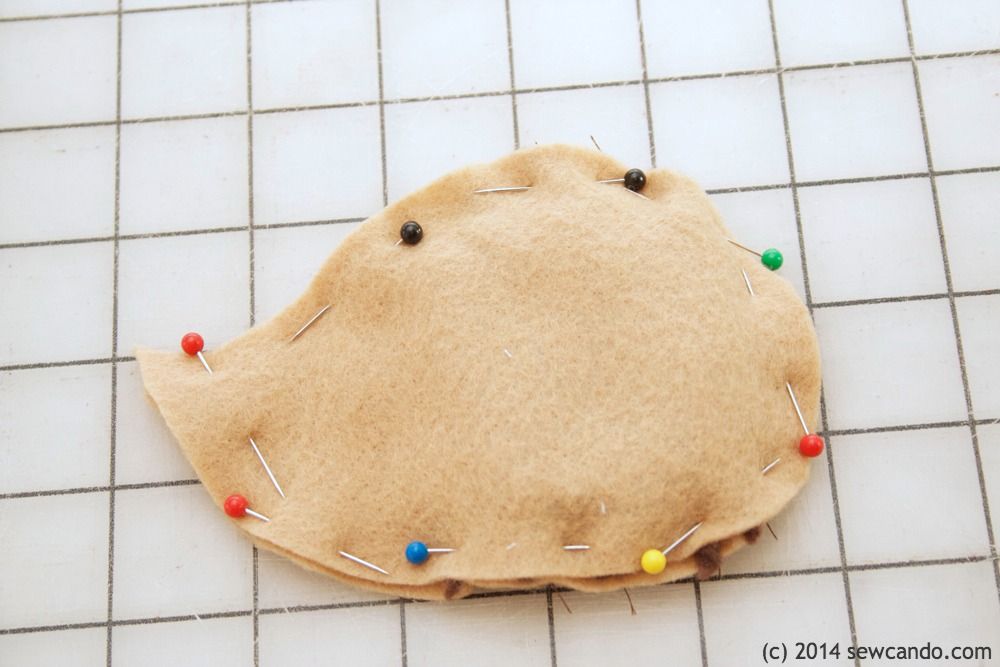 Stitch together with a 1/8 inch seam allowance all the way around (leaving a 2 inch gap for turning on the bottom).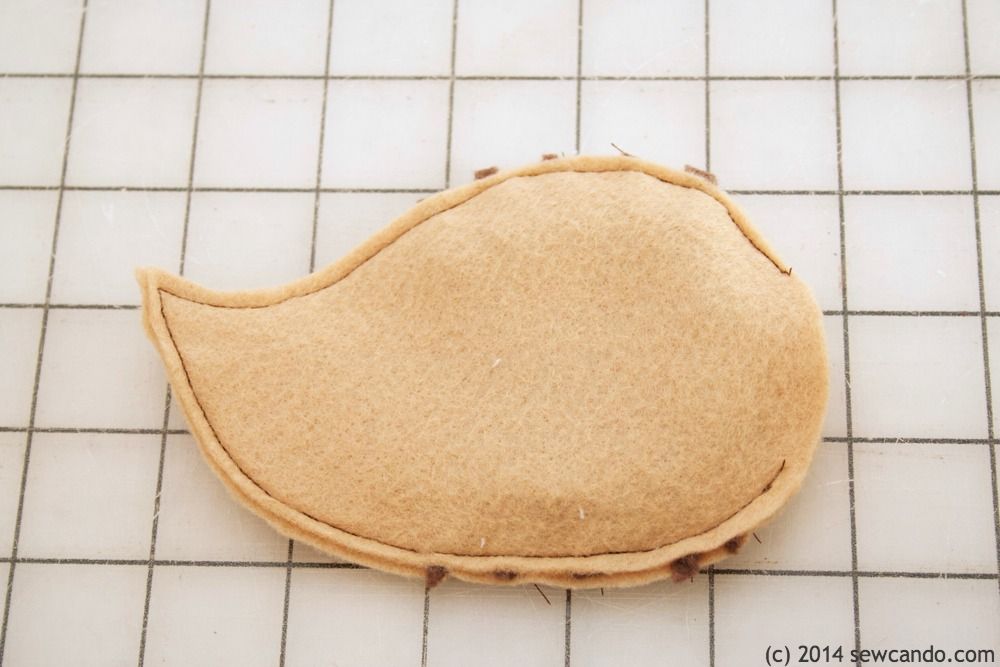 Turn right side out, using a pencil or knitting needle to push out the pointed nose. Fill with polyfil until suitably rounded, then slipstitch gap closed.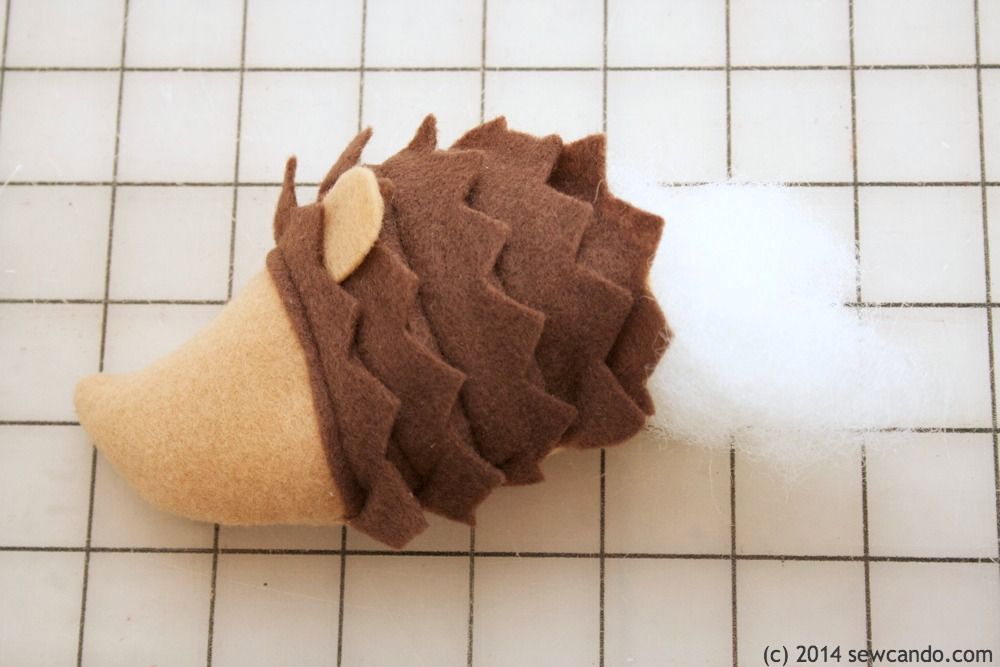 Hand sew pom pom nose and holly leaves & berry beads in place. Do the same with the eye if you have a small black bead or button. I was sure I did and then couldn't find one so I used a dab of Beads In A Bottle dimensional paint instead. Backstitch a little smile on with embroidery floss.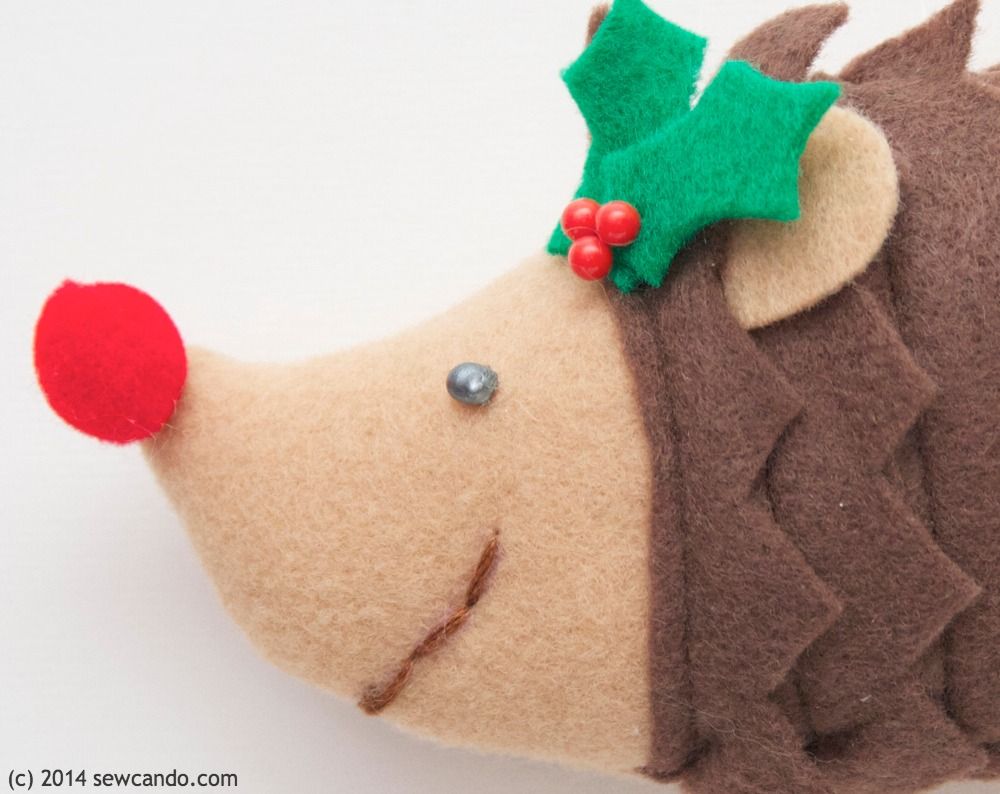 Use filament to create a hanging loop at the top and the holiday hedgehog is now ready to hang!
And to make a festive felt tree to go with your DIY felt ornaments, check out this how-to for making one from So Sew Easy:
Sharing this with my FAVE LINK PARTIES too-
Click HERE
to check them out!