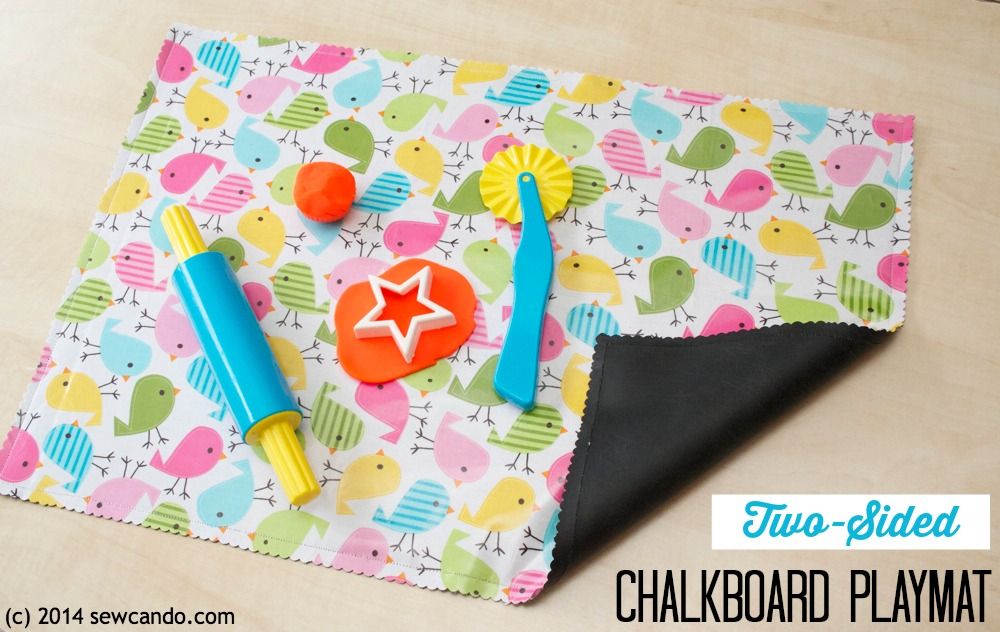 Sometimes the best projects are the simplest ones. Today's Two-Sided Chalkboard Playmat is just that. It's an easy project that's fast to make and incredibly useful. Anything that keeps messes more manageable is tops on my list!
The magic is in the materials: laminated cotton and chalkboard fabric. The laminated cotton makes an ideal, non-stick surface for sticky or crumbly things like play dough: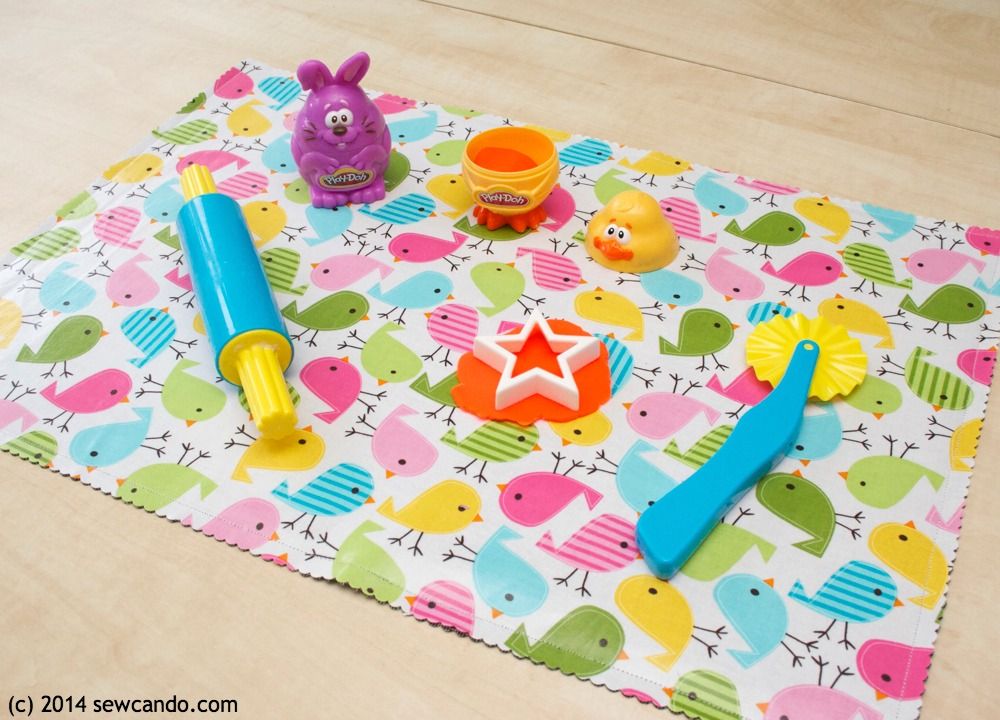 And is easy to wipe clean with messy projects like paints & washable markers since it's waterproof:
Flip to the chalkboard side for traditional chalk drawing: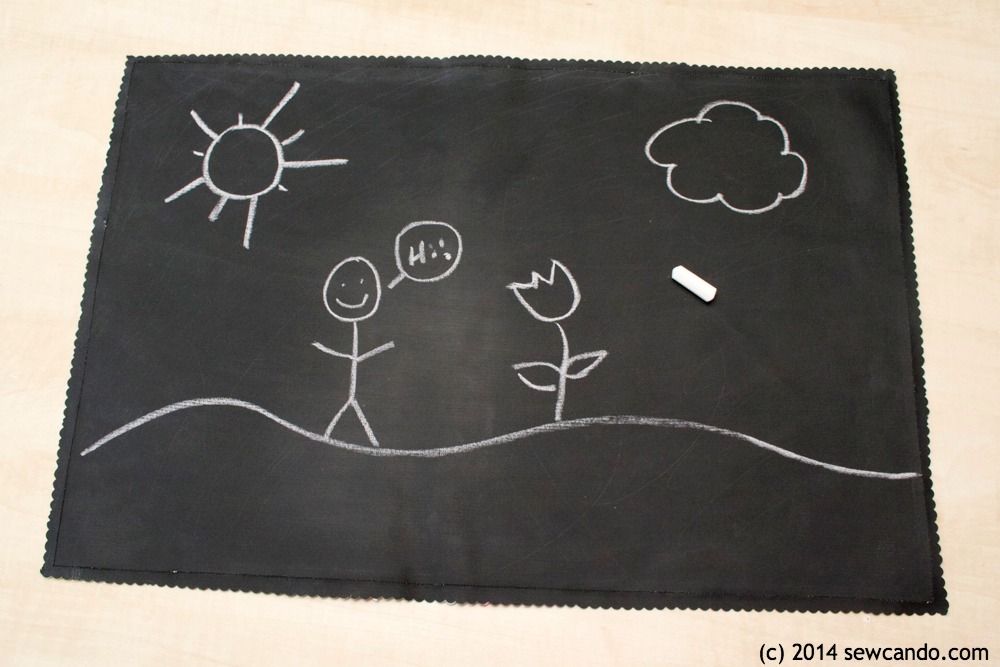 Or draw on a playscape or maze using chalkboard markers (so lines don't smear) and now it's a game board, scenic backdrop or a busy roadway:
Loads of playtime possibilities. And it's also great for us crafters - it's a perfect, portable, work surface for anything with paints, glues or other messy supplies. You can even use the chalkboard side as a place to draw out sketches and project plans. The best part is it just rolls up to store out of sight. Ideal! Here's how to make one:
Materials:
- Chalkboard Fabric & Laminated Cotton Fabric (I got mine from Laminates)
- Matching thread, rotary cutter/shears, ruler/yardstick
- Lip balm or teflon presser foot
- Optional: Pinking/Scalloping Shears
Start by cutting rectangles from the laminated cotton & chalkboard fabric. You can cut whatever size, but I found 21 inches wide by 14 1/2 inches high was big enough for most projects, but not too gigantic.
Conditioning the chalkboard fabric is next. This prevents those first chalk markings from becoming a permanent echo on the surface. Rub a piece of chalk, on its side, over the entire surface and erase. Repeat at least one more time. I do it 3 just to be on the safe side.
With wrong sides facing, clip the fabrics together. Don't use pins, since those will leave holes. There are specialty sewing clips out there, just for this sort of thing, but clothespins, bobbypins or small clamps will work just fine. I borrowed a few from my husband's tool bin: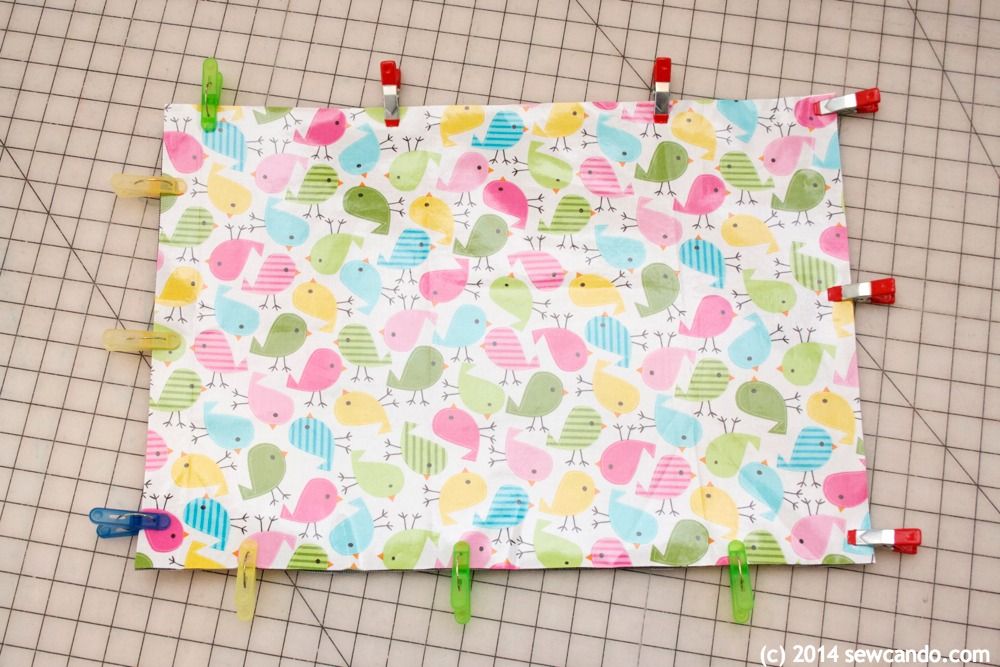 Next smear a small amount of lip balm along the sewing area. These fabrics tend to stick to presser feet so you can get a teflon presser foot, layer tissue paper on top and sew through it or just do the easy route and use the lip balm. It's cheap, fast and won't damage your machine or needle since it's a lubricant and just wipes off.
Sewing around the edge of the mat with a 1/2 inch seam allowance.
Leave the mat plain, or dress it up by using pinking or scalloping shears to trim the edges with a nice decorative finish: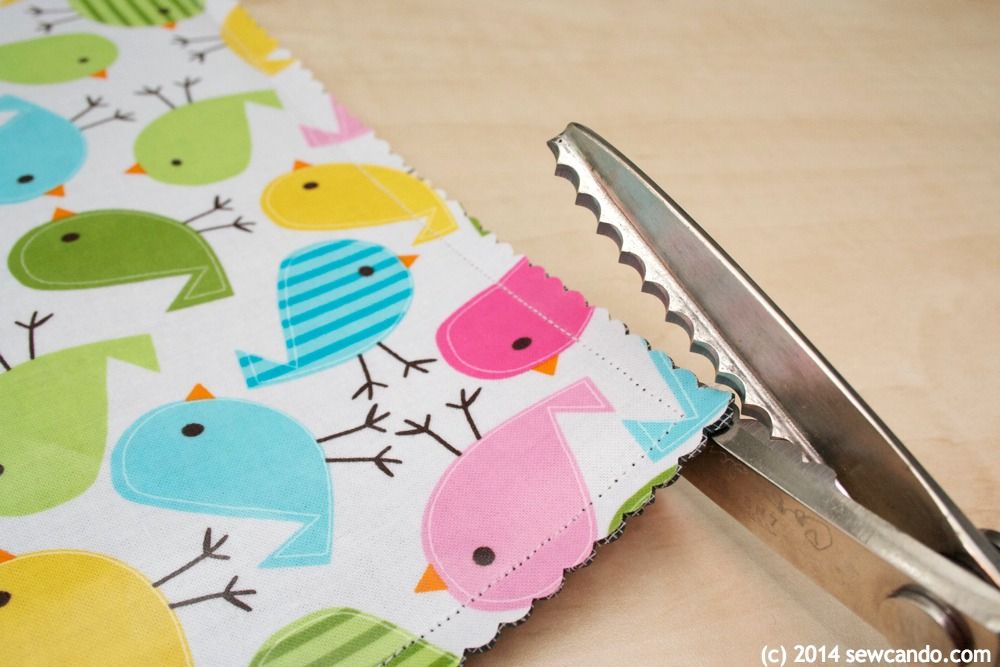 I love how pretty it looks now: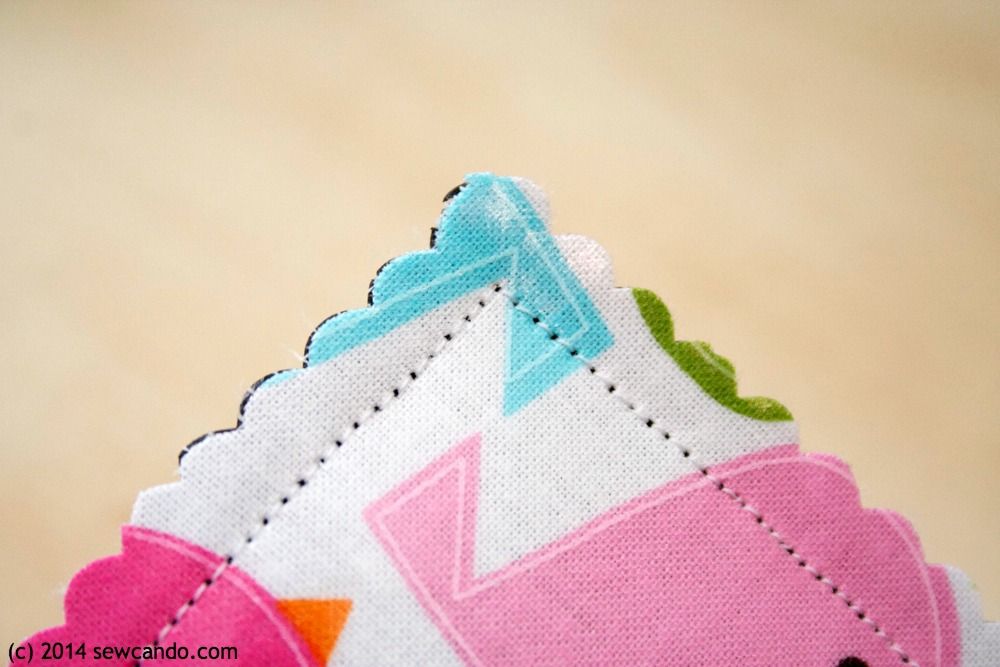 The kid's love it and I love that I don't have to cringe at the thought of a future mess when they ask to take out the paints, play dough or chalk anymore. Ahhhhh....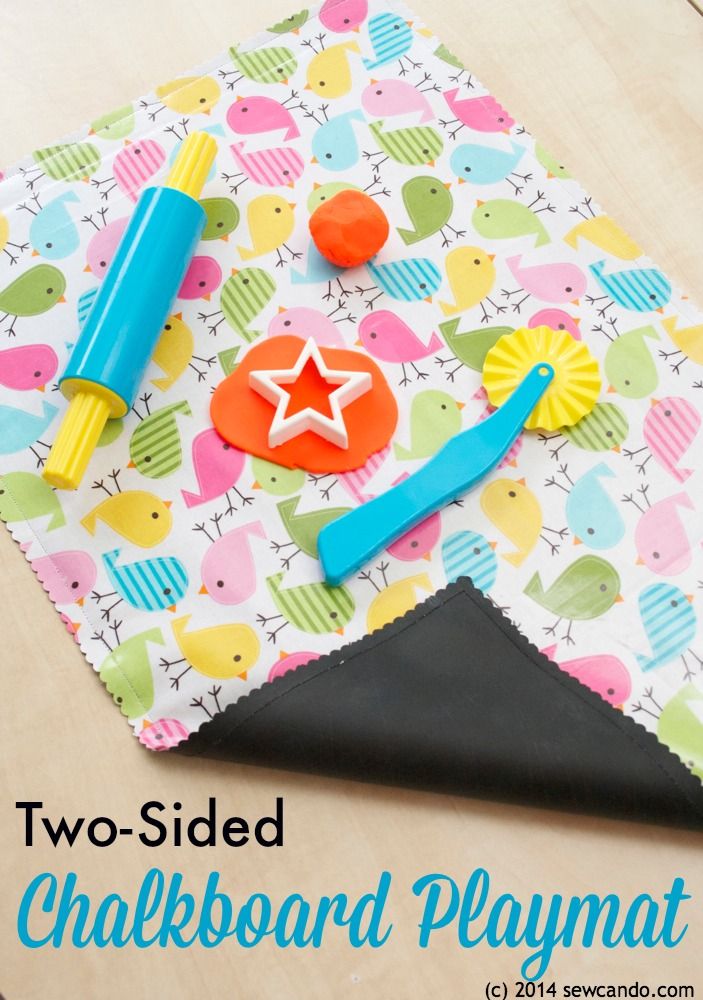 I'm also sharing this project with my FAVE LINK PARTIES.