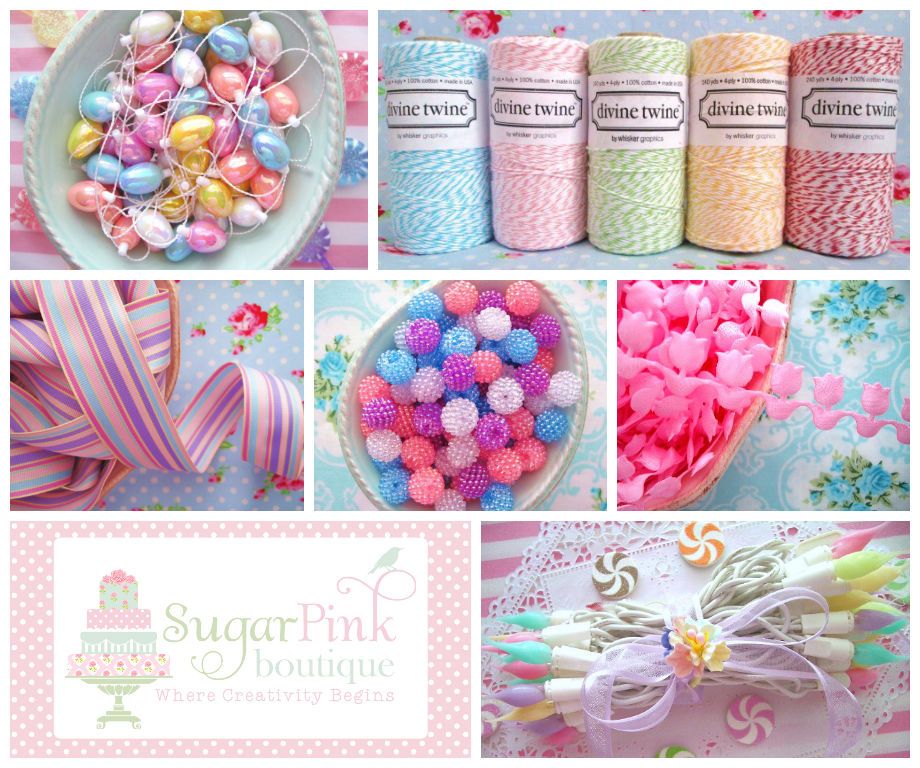 With Spring finally here, and Easter right around the corner, it's time to make some pretty projects to celebrate the season. Today I'm sharing some of my favorite crafty supplies from the lovely
Sugar Pink Boutique. These are the items
that will take any Spring project from just nice to
absolutely
gorgeous. I've shopped here for years and it's my go-to source for special goodies.
Here are a few fantastic finds & ideas for using them:
Perfect for decorating wreaths, mantels and centerpieces, this
Candylights Spring Strand
looks just as beautiful unlit as it does lit up. So much more than regular twinkle lights - these
lovely light stands are hand-dipped in colorful, frosting-like silicone make everything look more festive. I have several Candylights strands and like to use them on the mantel or to light up a glass vase:
Or try this beautiful Miniature Easter Egg Garland. This would look so cute on an Easter egg tree!
Easter Mix Berry Beads make festive jewelry and eye-catching embellishment for other projects like wine glass charms, candlesticks & more. I'm going to get some of mine out and make an elasticized bracelet for my little miss to wear.
There's also a gorgeous ribbon selection. These Pink Tulip Cutouts, Pastel Striped Grosgrain, Sweet Pink Leaf Ribbon or Vintage Silky Ribbon Set can
dress up the Easter baskets, make pretty hair accessories or tie up gifts. I purchased some of the Pink Tulip last year and plan to make some spring-themed hair clips with it.
And you can also find the rare, and very special, German Glass Glitter. It has a texture and sparkle you just can't get from plastic glitter because it's real glass, but isn't sharp to the touch so it's easy to handle. I've used it (and the Pink Tulip trim & Berry Beads) to make my decorative glitter houses: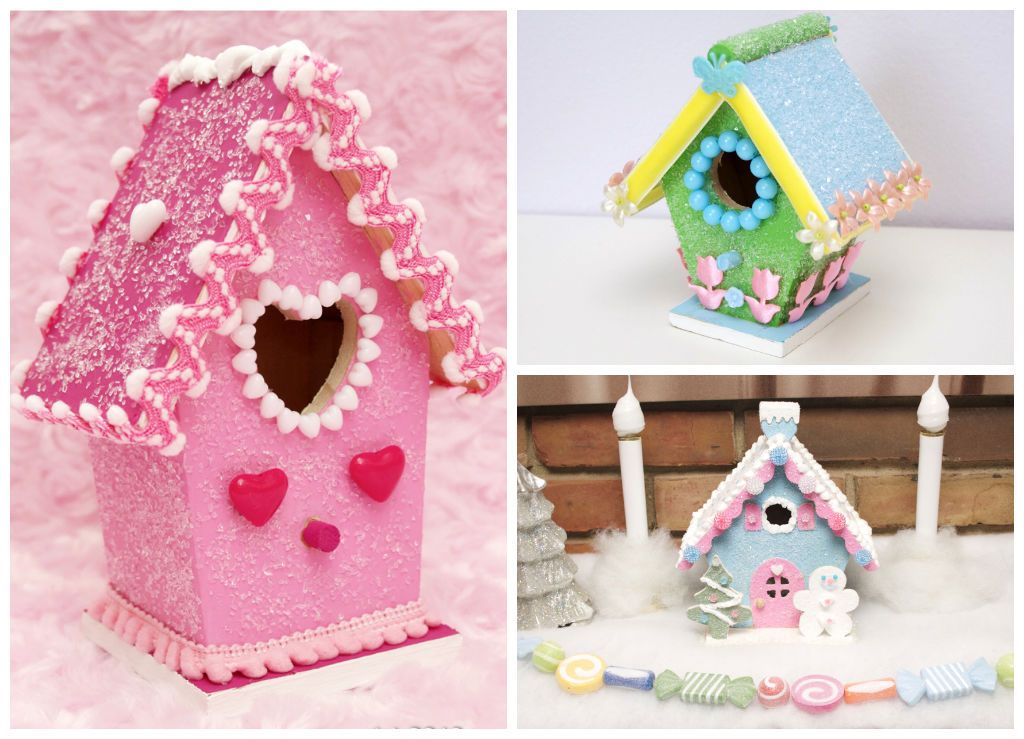 Sugar Pink carries a wide range of German Glitter Glass colors like this lovely Spring Green. This one is made with real silver so it develops a patina over time to look even more beautiful.
There are loads of other great items too. Sugar Pink Boutique items always arrive quickly and beautifully packaged, so every order makes crafting feel extra special. Jennifer, the owner, is as sweet as her shop!
You can keep up with all things Sugar Pink Boutique on
Facebook
,
Twitter
&
Pinterest
to keep up with the latest crafty goodies. Happy Spring Crafting!
This is a sponsored post, for which I received compensation. The opinions are completely my own, based on my honest experience with the items referenced and items I have purchased myself from this sponsor.