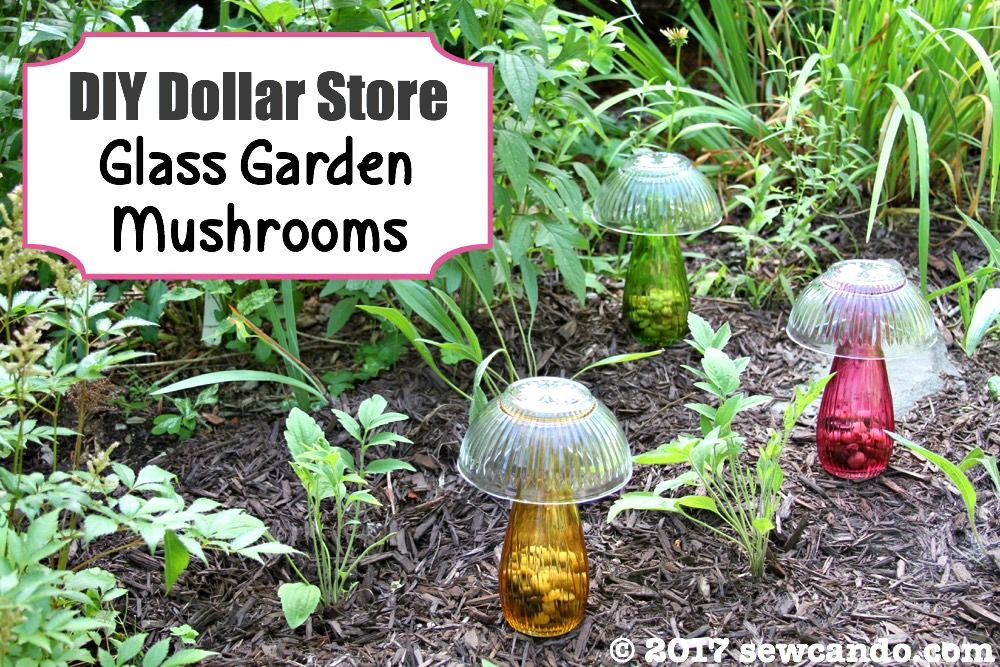 Today I'm taking a little departure from my summer Sewing with Knits series to delve into an easy outdoor craft project: DIY Dollar Store Glass Garden Mushrooms.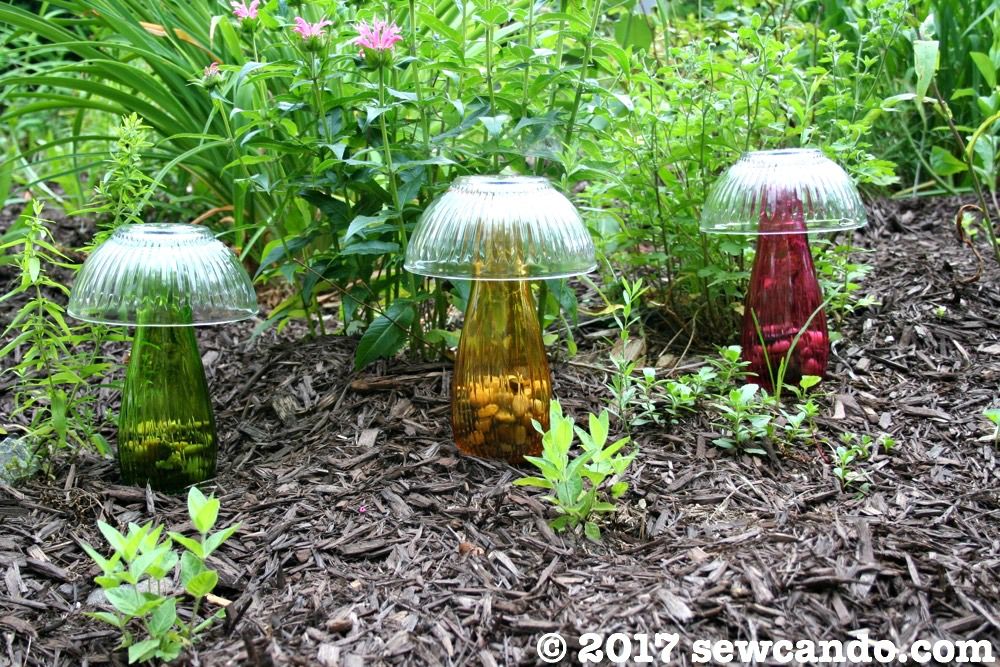 Super quick to make and easy on any budget. It's a great way to add a little decoration and color to the garden: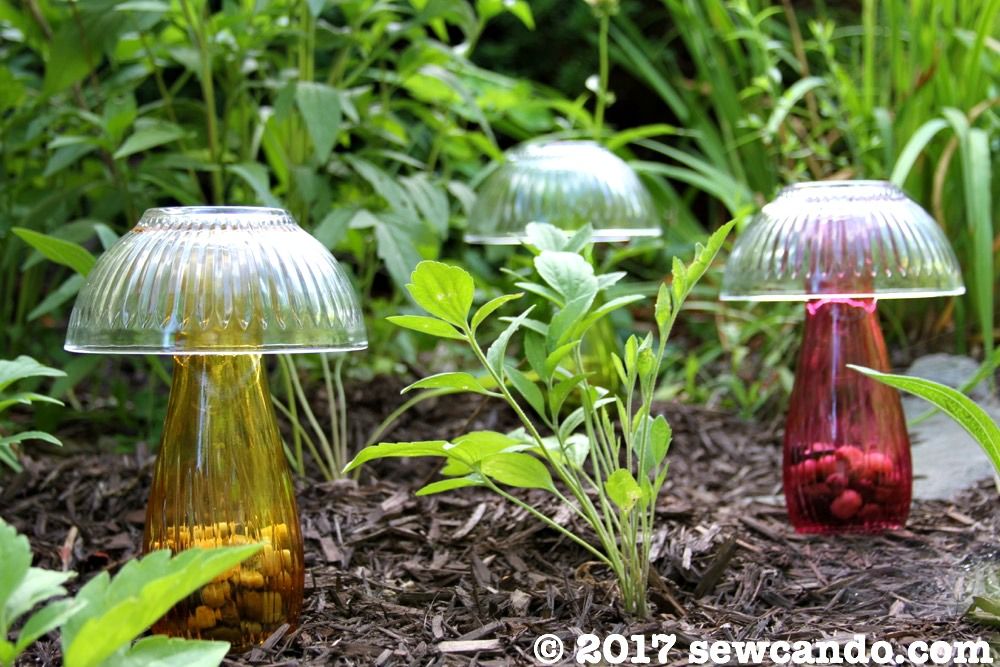 I saw a similar idea in a photo (with no way to track down the original source), but it used cheap styrene plastic bowls and vases. The concept was cute, but it totally looked like what they were - thin plastic bowls with a fake flower carving designs stuck on cheap plastic bud vases. Not the most stylin' garden decor.
Flimsy clear plastic couldn't withstand the sun, wind or rain longterm either. One good gust of wind and they'd be airborne! I figured glass would be a much better option for durability and appearance, as well as river rocks inside for extra base weight and aesthetic detailing. Using colored glass also makes them pop against the plants and mulch:
I got my supplies from the dollar store. They literally cost me $2.25 apiece. A much better price than most garden decorations I've seen for sale!
Materials:
- Colored glass vases
- 5 inch glass bowls
- Bag of river rocks
- E6000 glue
- Rubbing
alcohol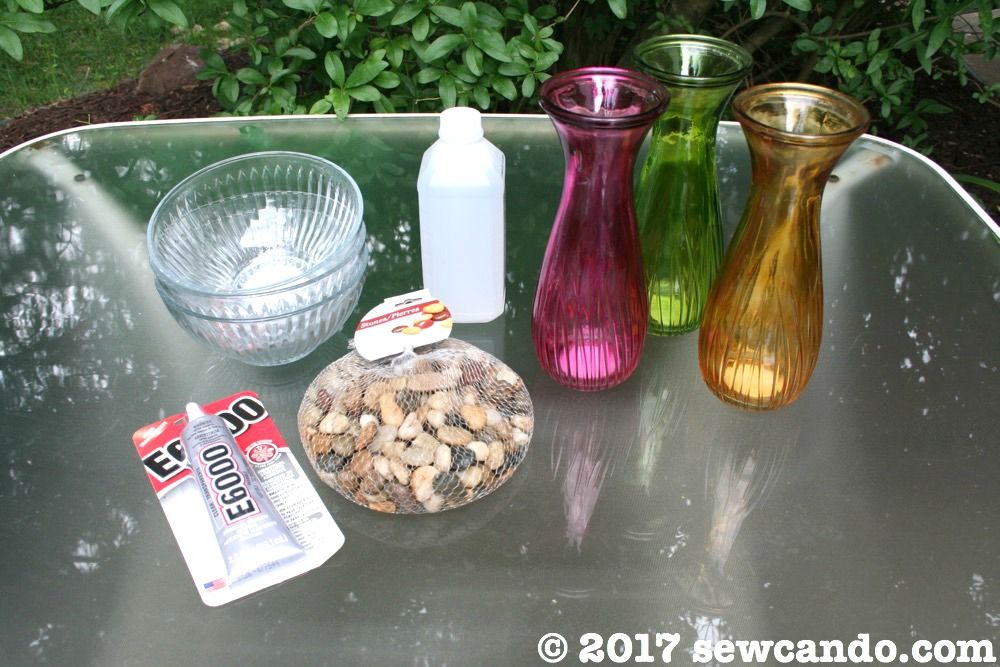 Start by using rubbing alcohol and a paper towel to clean the top edges of the vases and insides of the bowls. This makes things sparkling clean & residue free and insures the glue will hold well.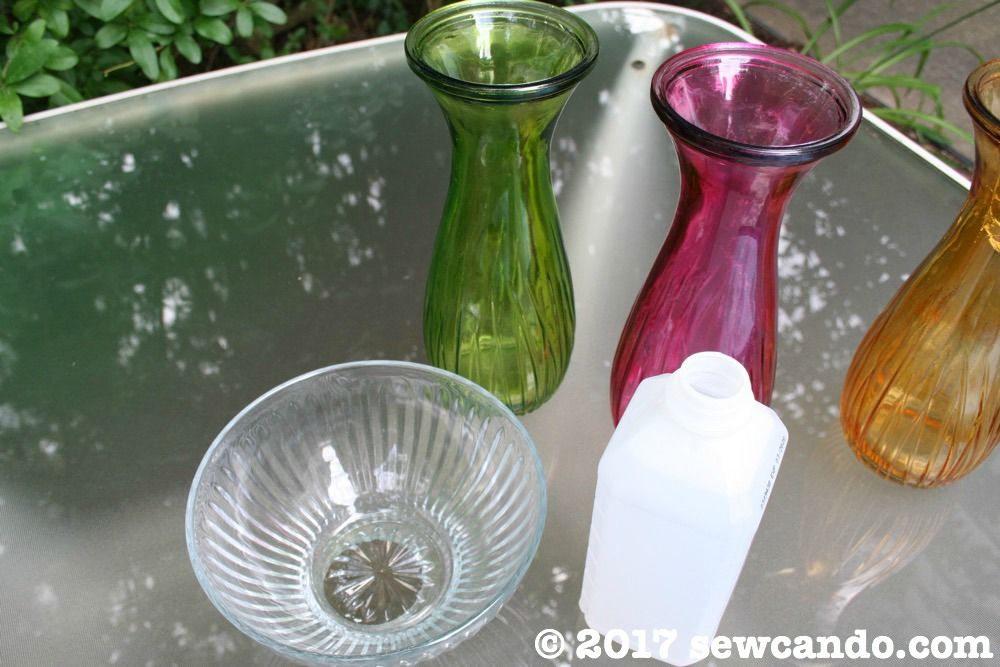 Add river rocks to each vase until one third full:
Run a line of the glue over the top edge of each vase: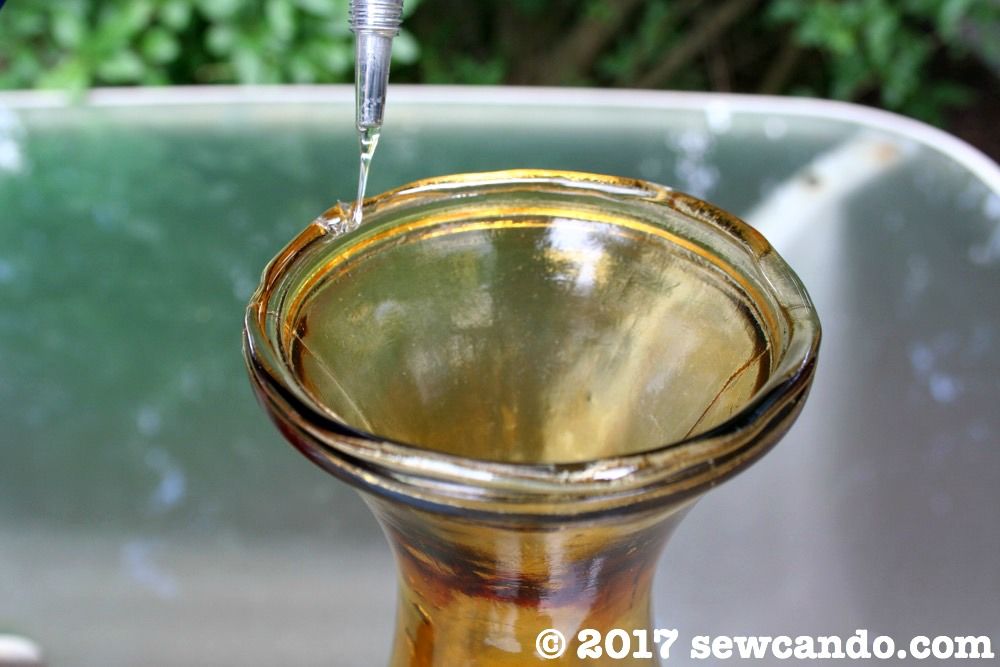 Set an inverted bowl on top of each vase, being careful that it is straight and wait for the glue to dry and cure.
Place them out in the garden and enjoy the added whimsy.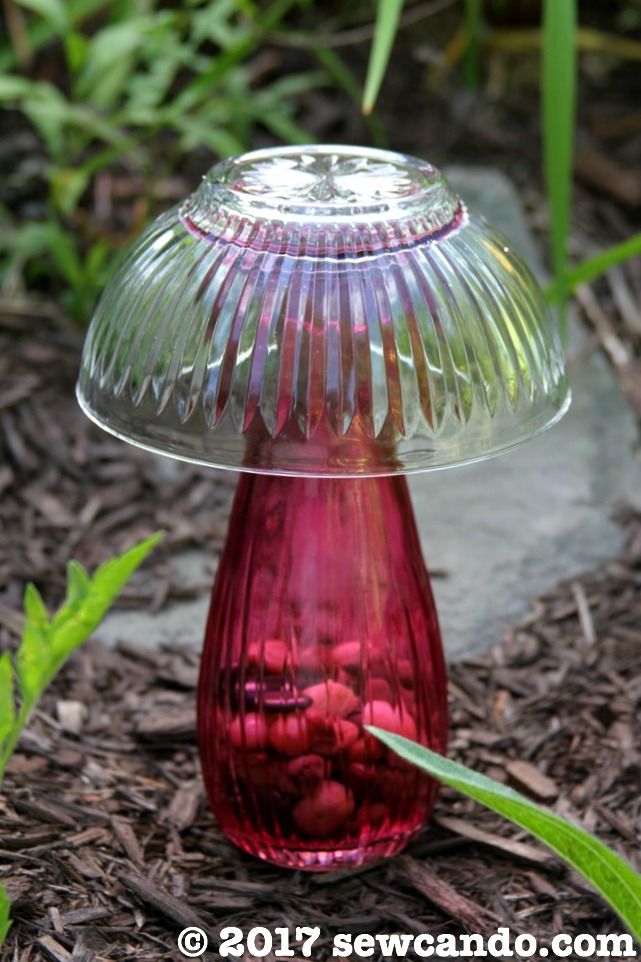 Their durability means they can be hosed off and no garden critters can easily tip them over. My garden & my wallet are both happy!