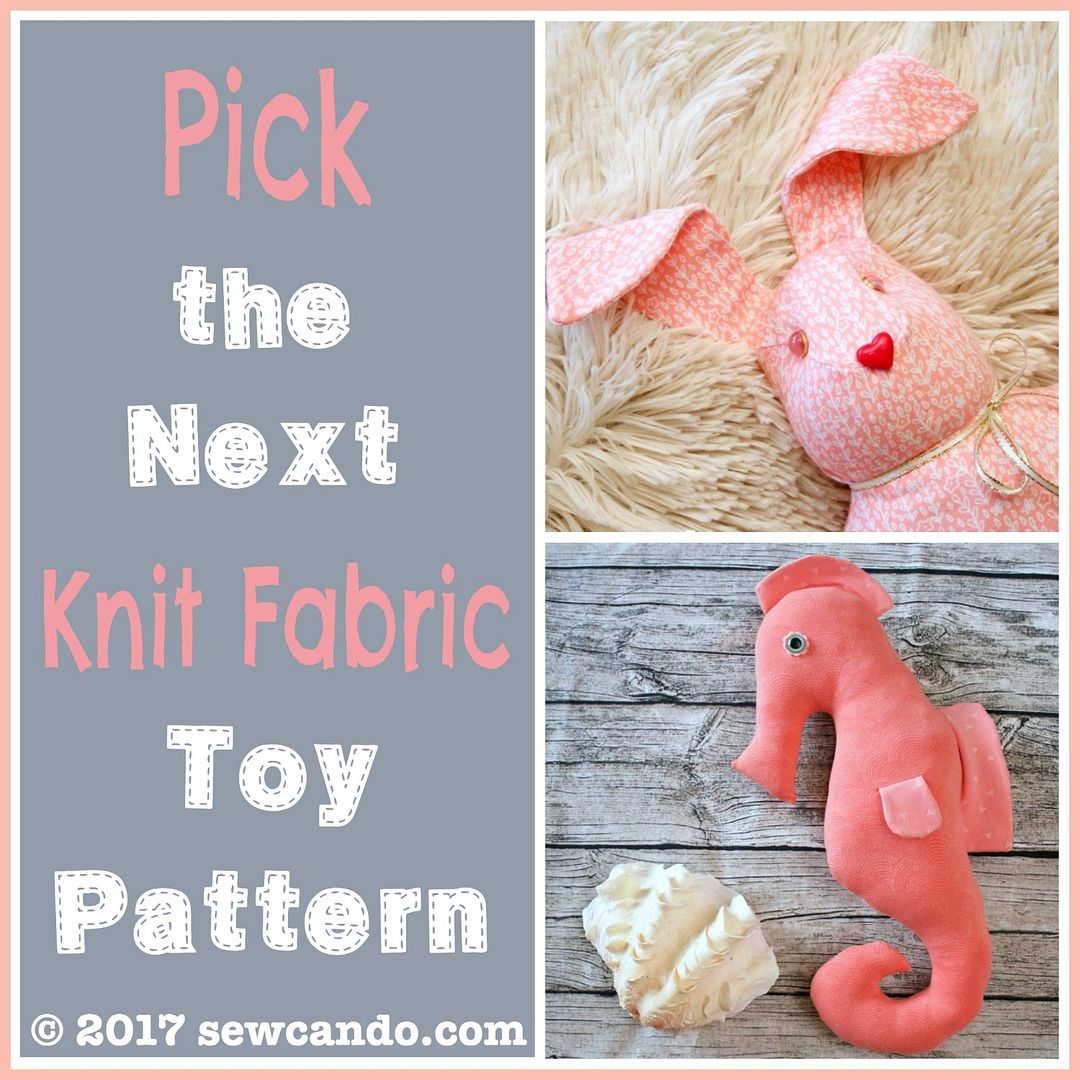 It's the first official day of summer! Yay! And I've still got what feels like a hundred summer projects not yet done. Boo! As always, I've been overly ambitious and started too many things at once only to be continually dragged away from working on them by real life stuff. The lazy days of summer are myth around here. I need to conserve time! Which brings me to today's theme and why I need YOUR vote for the next Sew Can Do Knit Fabric Soft Toy.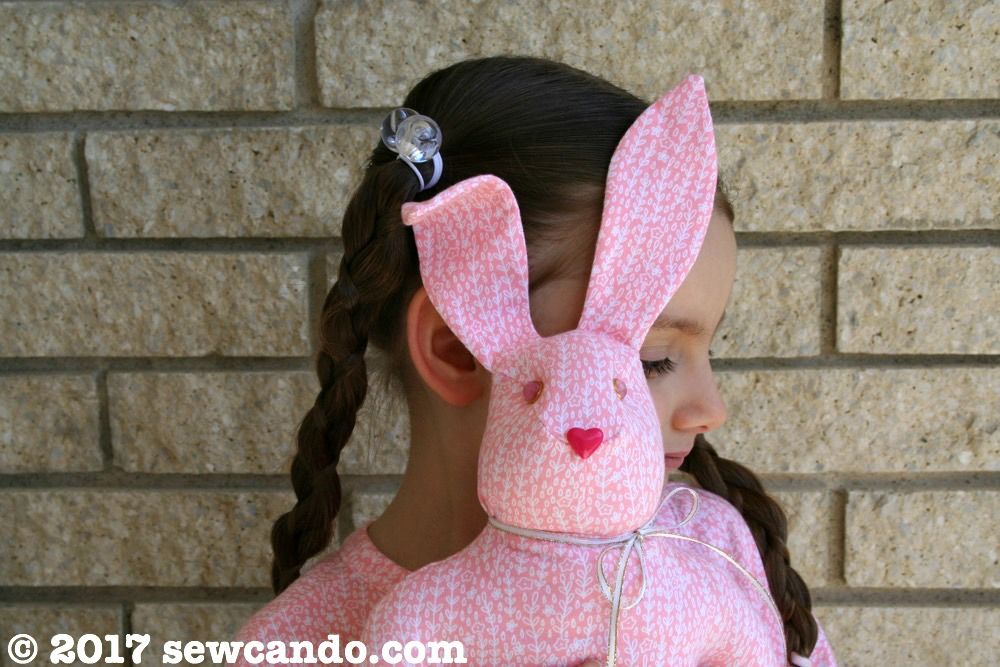 Softies, Plushies, Stuffed Animals, whatever you call 'em, they're the cuddly, pillow soft critters made to hug and love. Kids can never have enough of them and we adults still love their cuteness too.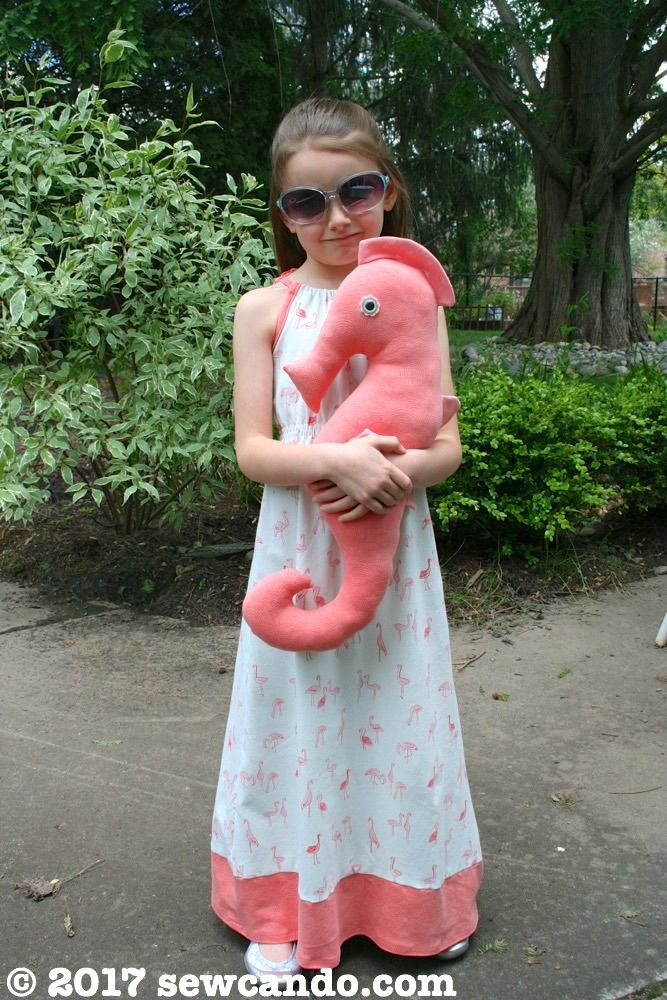 I'm trying to decide if I should draft patterns/tutorials for my latest plush toy projects. I made these critters while I was trying out some awesome new knit fabrics from Dear Stella (more on those here). Since they require carefully redrawing and scanning of pattern pieces for a full downloadable how-to, they'll take a good bit of time to make. I want to make sure there's an audience that's interested before I go full steam ahead on putting something that detailed together. There's no worse feeling than working like mad on a project, spending ages making a pdf pattern and then hearing crickets.
So, I'd love to hear if you think either of these cuddly pals should become a new Sew Can Do how-to......
First up, Somebunny To Love. This bunny softie has an 18 inch body that can be dressed up.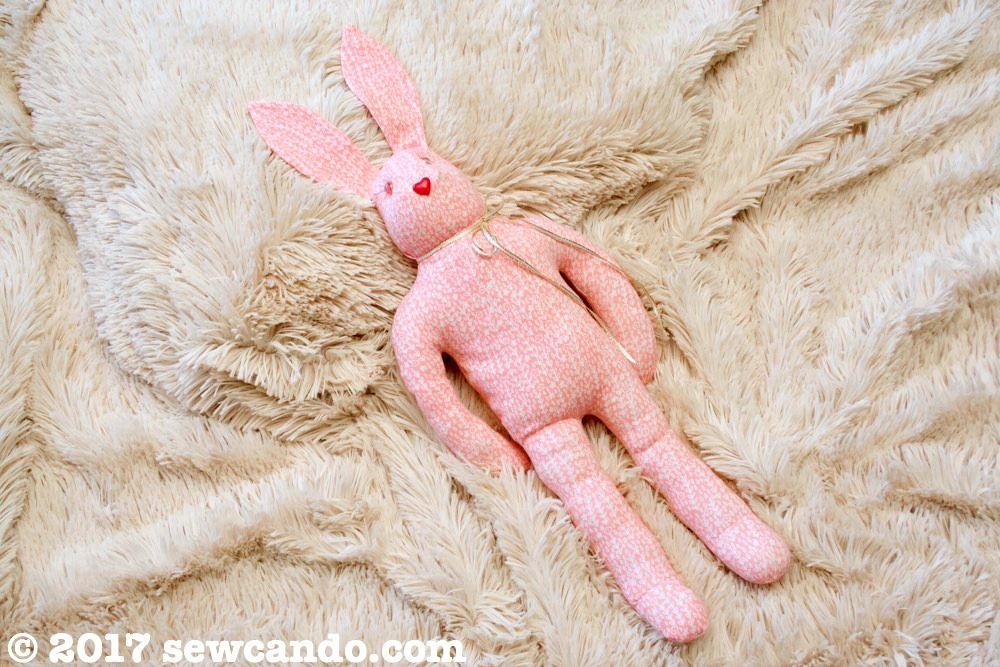 The ears are floppy to be fun
Her lovable size is the perfect doll alternative: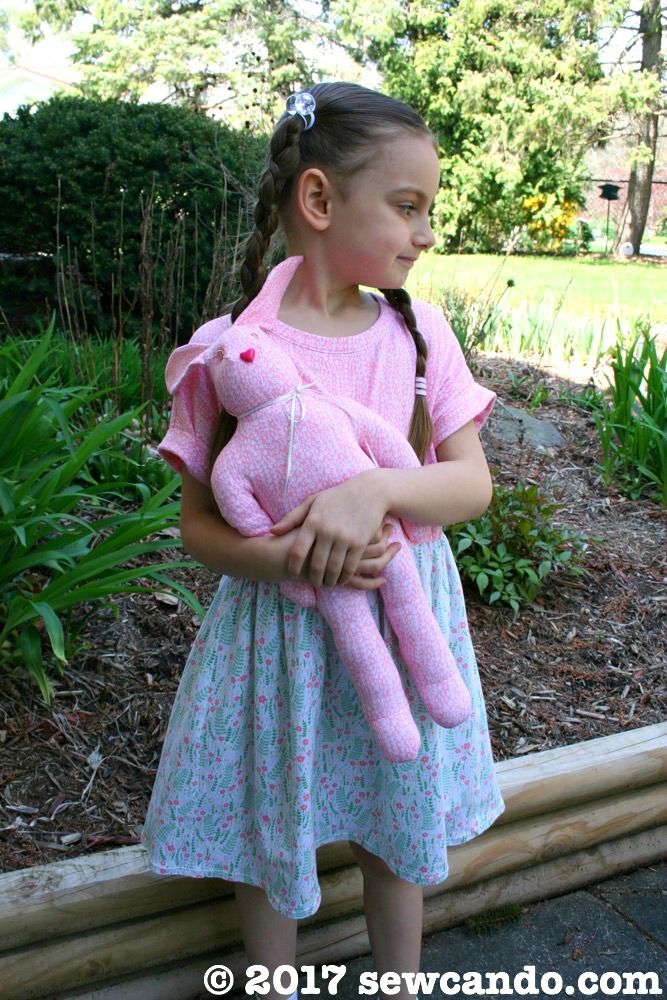 And ideal for bunny nose kisses: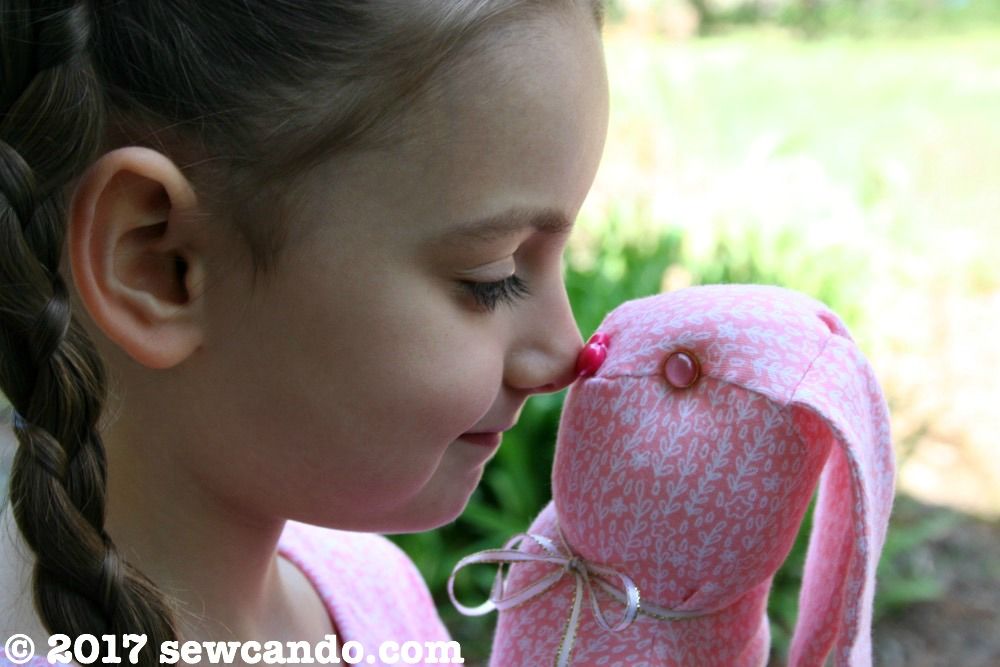 Like a real bunny, she's also complete with a fluffy cottontail:
Plus hand stitched angled feet (or should I say paws?):
Or with summer finally here, maybe an ocean pal like Seymour Seahorse?
Sized just right for hugs:
He's got a signature seahorse curly tail,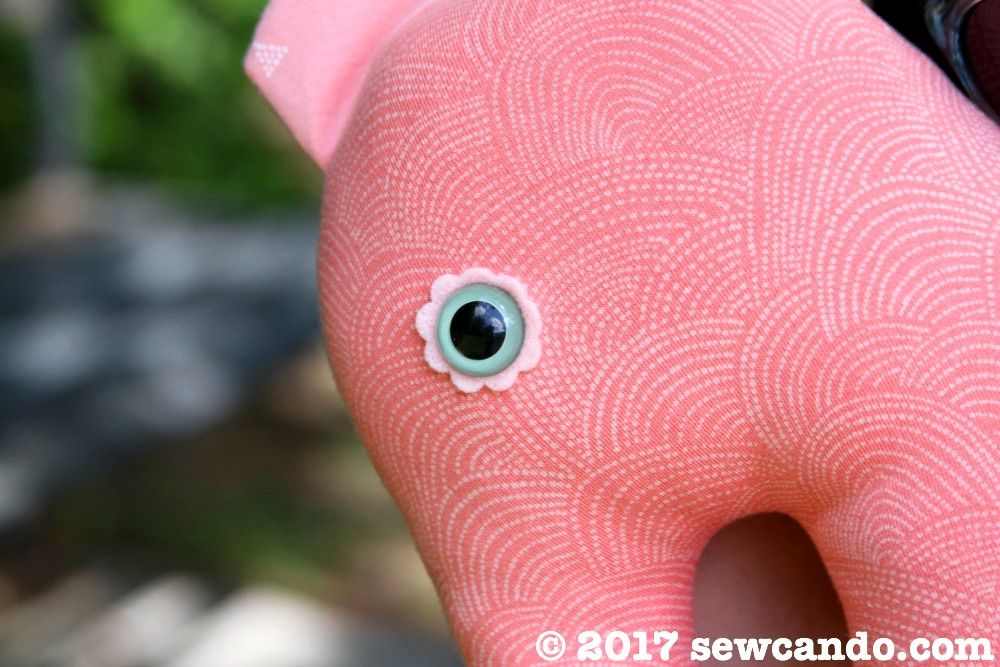 I know they've been kid approved since my daughter has confiscated gifted herself with them and decided they should be slept in and displayed on her bed (which is like the VIP section for stuffed animals).
What do you think? Somebunny Special or Seymour Seahorse? Something totally different? Let me know in the comments!
I was not financially compensated for this post. I received knit fabric from Dear Stella to try out & use as I desired.
The opinions are completely my own based on my experience.
For my complete disclosure policy, click here.