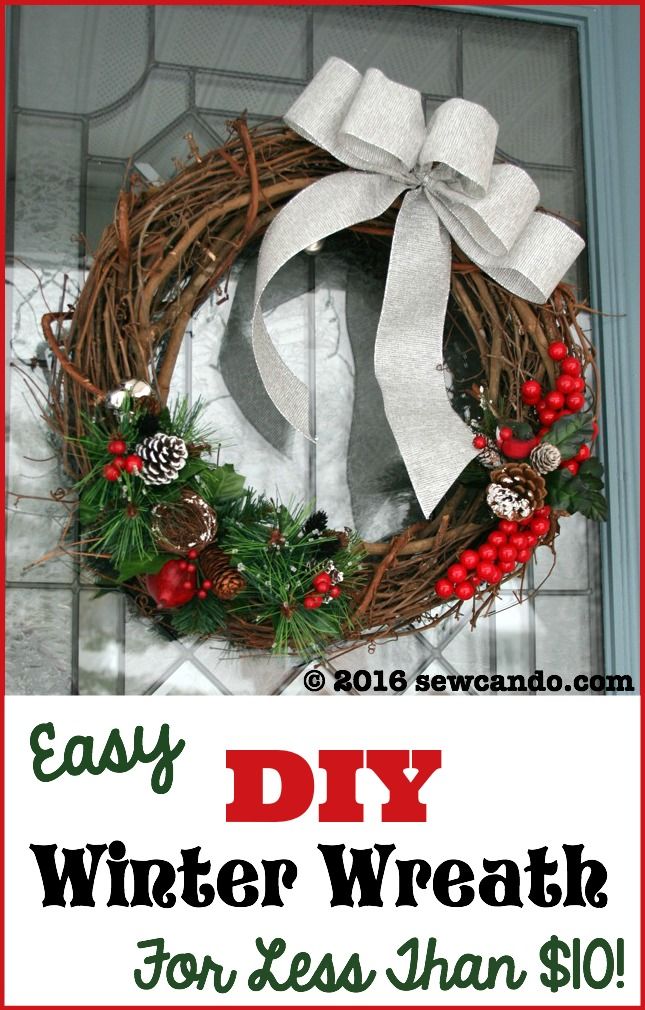 Holiday decorating is really fun and addicting, but it can get pricey fast! Not to mention suck up a ton of time, only to be out for a couple of weeks and then relegated to the basement for another year. Today's project is all about keeping it cheap, simple and practical: my Easy Winter Wreath That Costs Less Than $10 to Make. I promise!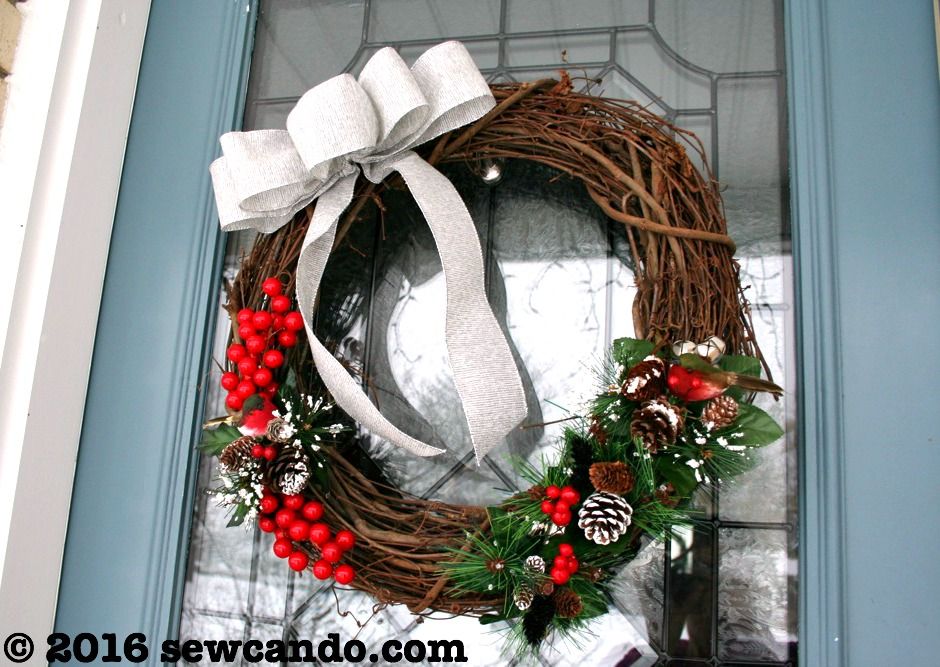 These have a classic look that never goes out of style and doesn't have a homemade-y feel. Plus the additional of some bells adds a lovely jingle every time we answer the door.
My old faux pine door wreaths were faded from years of direct sun, so it was time to replace them this year. As usual, I wanted to keep it cheap, but still have them look rich: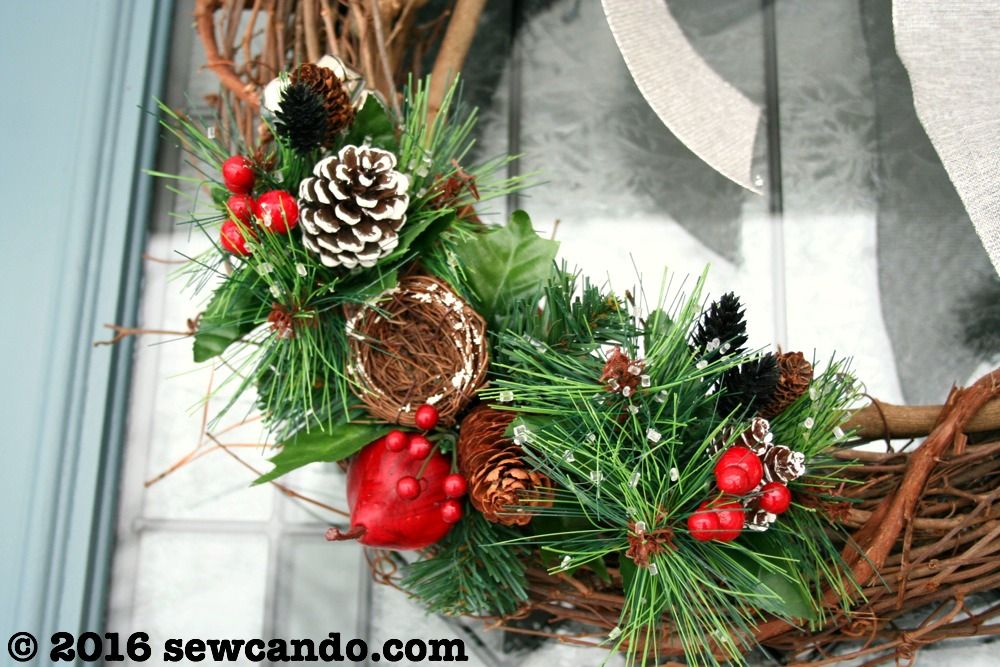 I used decorative picks with bright red berries, greenery and pinecones so they'd have a Christmas-y feel now, but still be fine to keep up in January, well past the holiday season.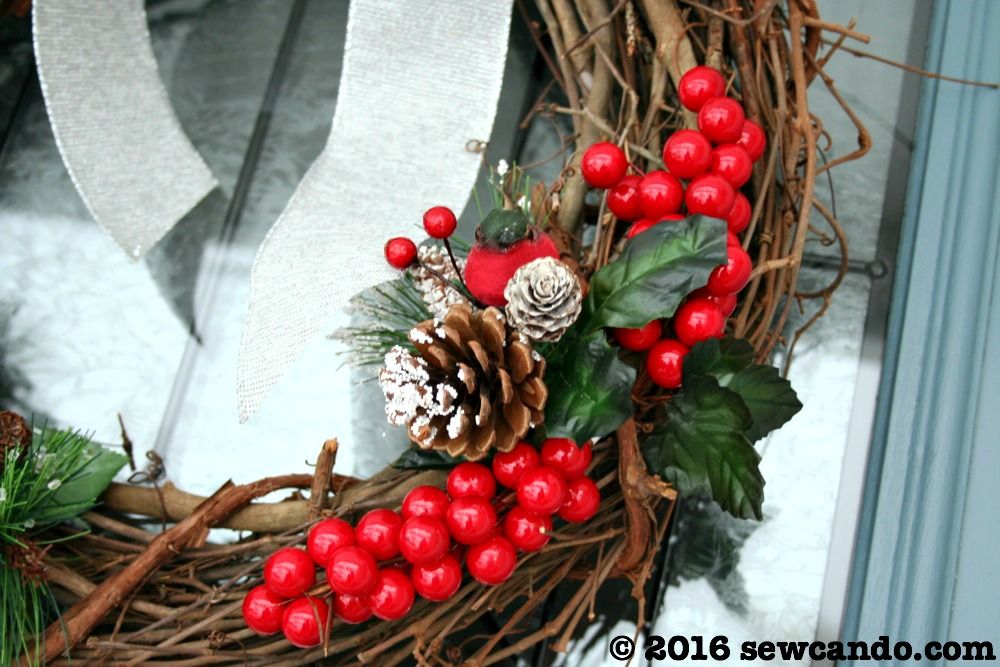 By using decorative picks, all the details are done and ready to place, so no giant mess to clean up and makes for a pretty quick project too.
Materials:
- Grapevine Wreaths - mine were 18 inches
- 2.5 inch wide wired ribbon (or wider)
- Greenery/decorative picks - 6 per wreath
- Jingle bells
- Florist wire
- Hot glue
I found my wreaths for $2.99 each at Jo-Ann Stores on sale. I saved even more with a coupon, so they cost about $2.25. I saw they're about $5.49 now, but with a 50% off coupon you can still score a great price.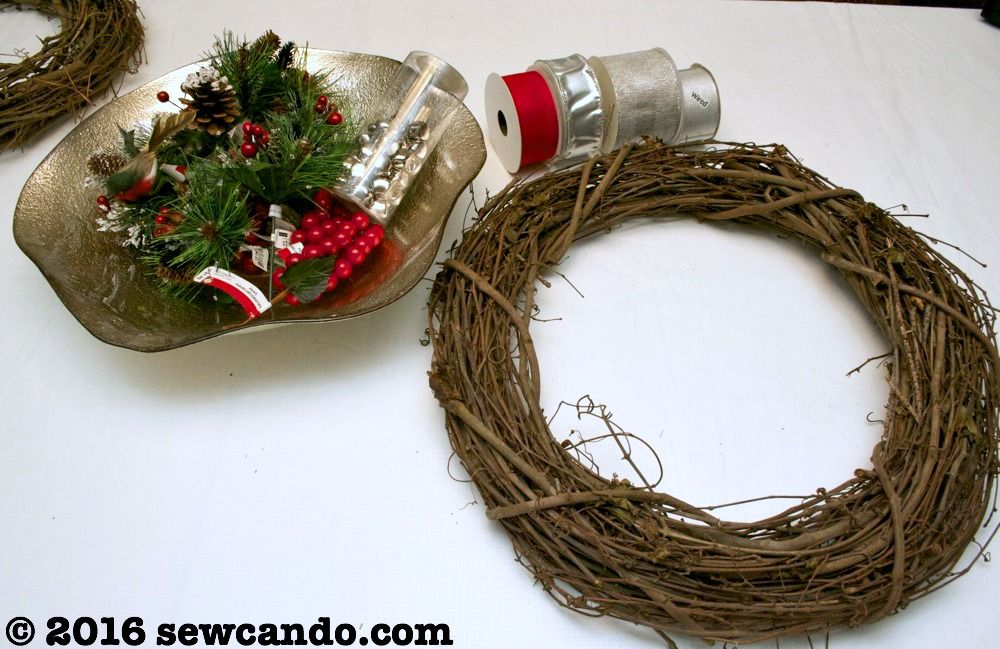 I found the decorative picks at several different craft & home decor stores (Jo-Ann, Michaels, At Home), some with just berries, some with little birds and others just greens & pinecones. I got pairs of each design - 12 in total. Prices ranged from 50 cents to 1.49 each and this was a few weeks ago, so they'll probably be even cheaper now with all the holiday sales. The bells I had in my stash already, but they were just a couple bucks when I bought them.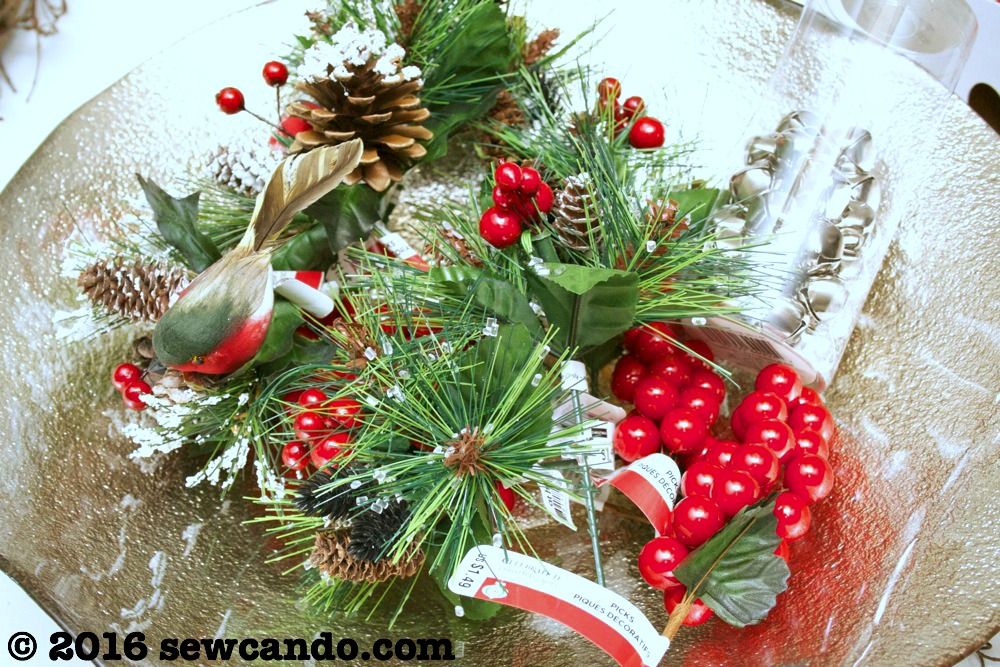 Separate out 3 pairs of each design for each wreath.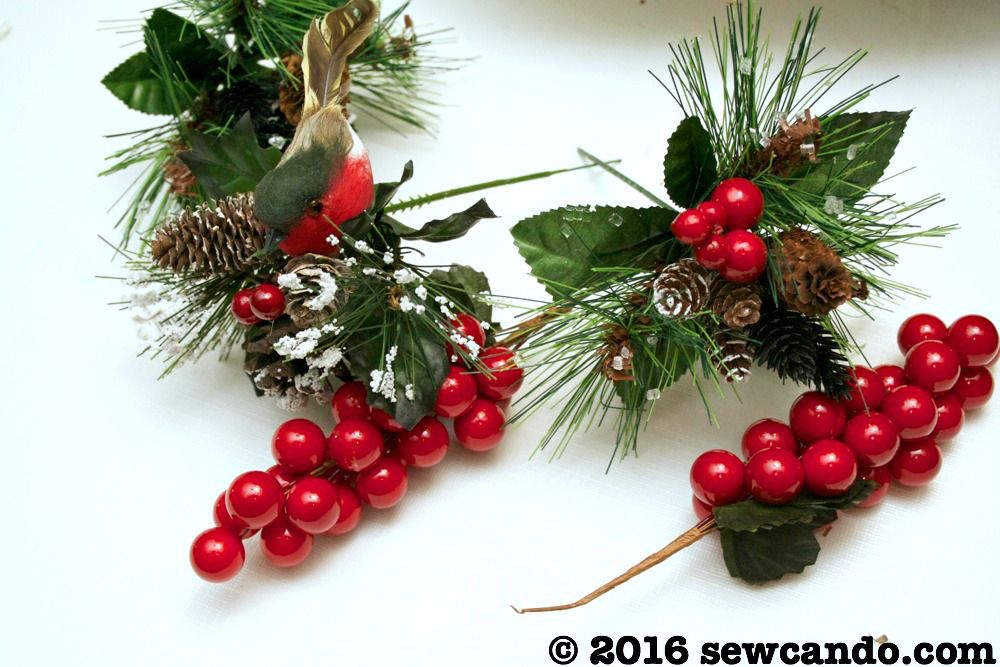 Start by bending the wire part of pick and weave it into the wreath in-between the vines. I did my trio groupings towards the bottom "corners" of the wreaths.
Secure the picks with a dab of hot glue. Starting with the outside two first is easiest.
Then stick the center pick in between, keeping everything nice and close so they flow into one another.
Thread a bundle of jingle bells onto a length of florist wire. I did five 1/2inch wide bells onto a piece that was about 8 inches long.
Wind the word around branches near the greenery and knot. I clipped the excess off and then added hot glue over the knot for extra security. The winter wind isn't going to claim these!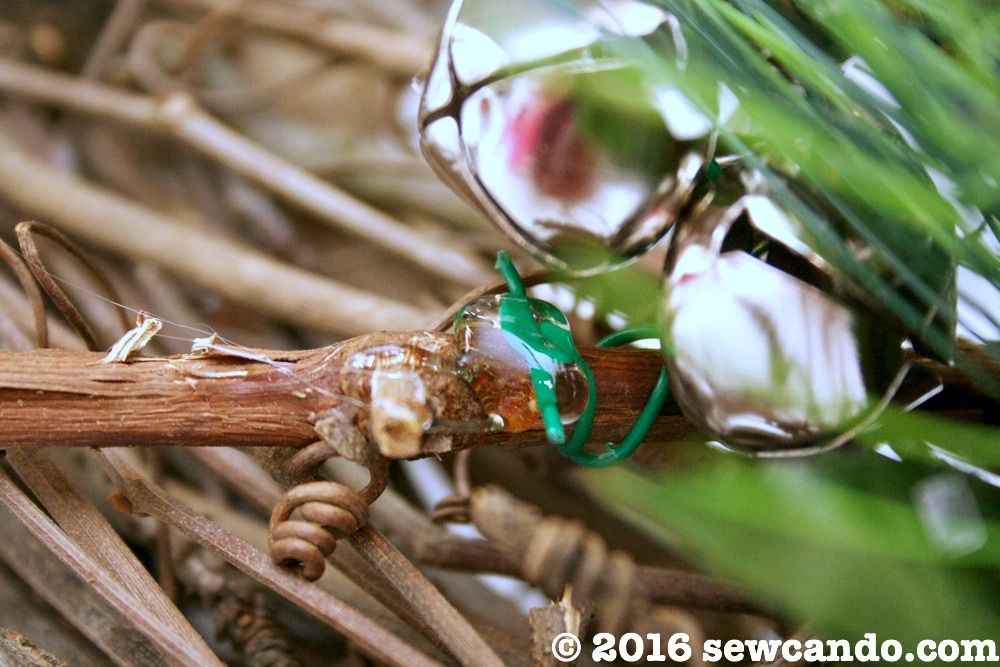 Make a big bow with the ribbon. I did a layered one, where you fold it like ribbon candy, just making the upper layers smaller and doing a single loop at the top. Then I added a tail piece and tied it all together with wire and attached it to the wreaths.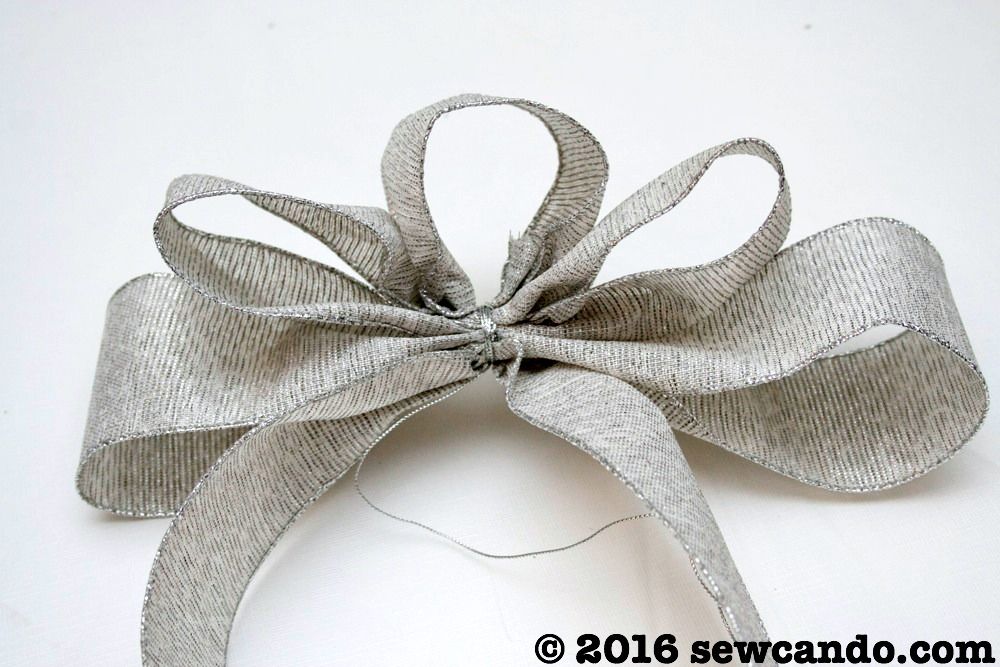 Hang them proudly and make those doors (or anywhere else) cheery & seasonally stylish: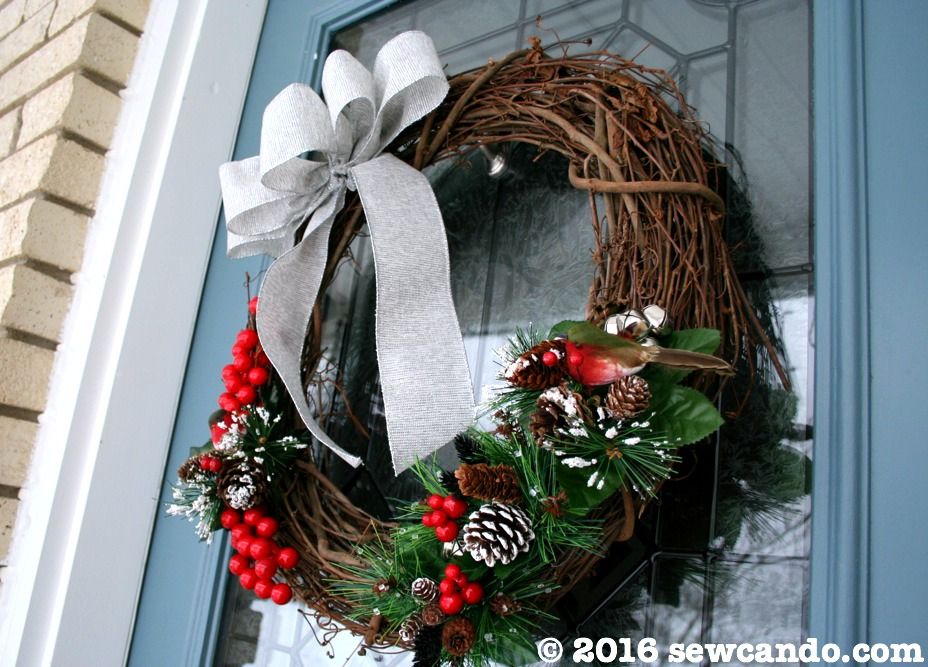 Cost Breakdown:
2 Grapevine Wreaths - $2.25 each
12 Decorative Picks - about $.95 each
Jingle Bells - $2.00 package
Spool of Ribbon - $1.50
TOTAL for 2 Wreaths: $19.40 = $9.70 Per Wreath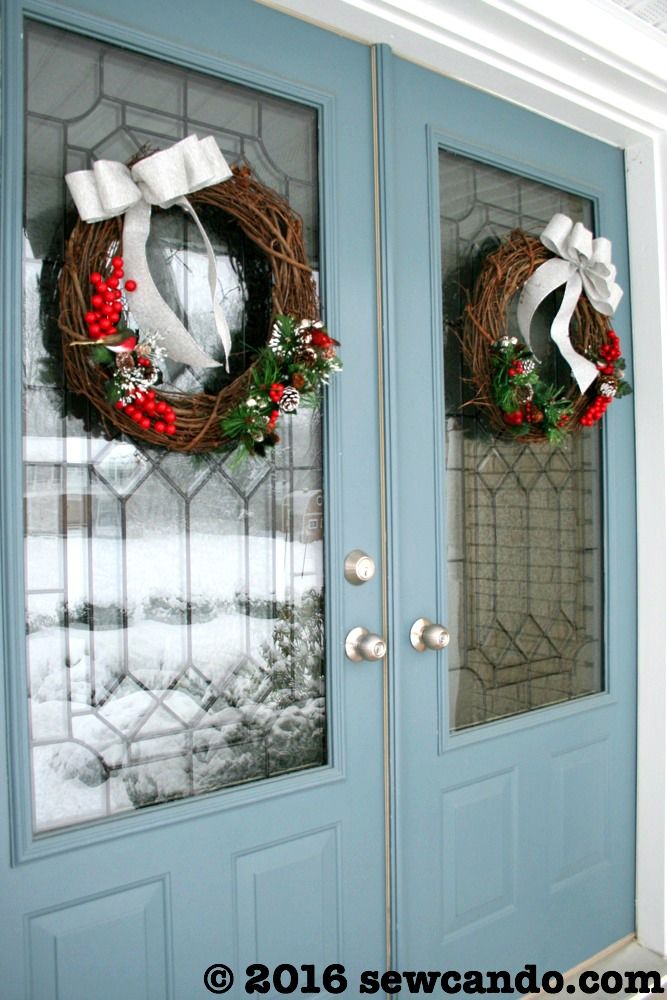 Festive look for a fabulous price means my doors look lovely & my wallet is happy too. Happy Crafty Holidays!