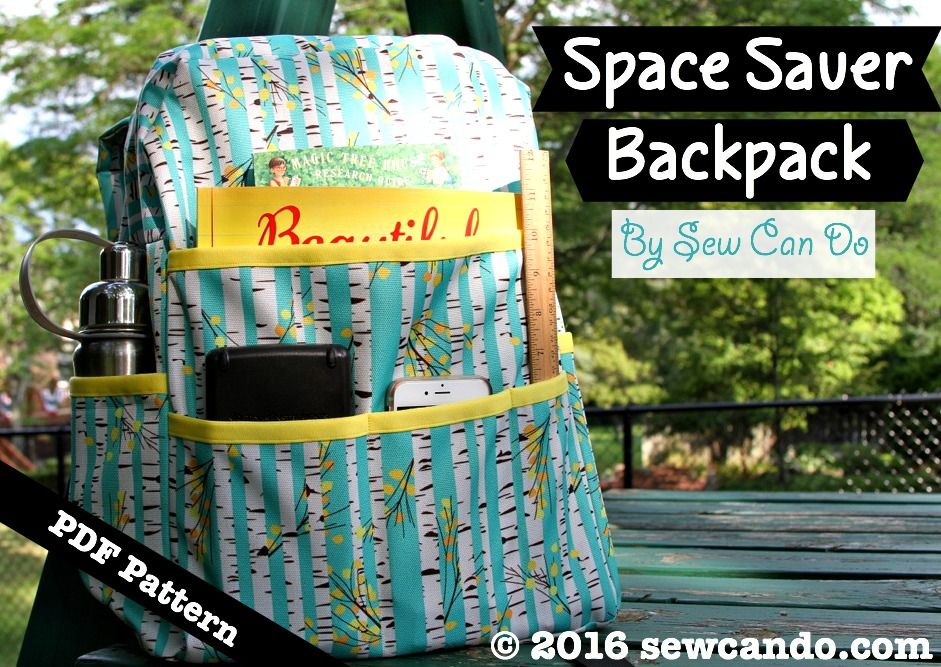 I've been a busy bee over in the Sew Can Do craft room lately. Working on lots of new things and thrilled to announce the first of them today. It's a brand new sewing pattern that's perfect for back to school: my Space Saver Backpack Pattern!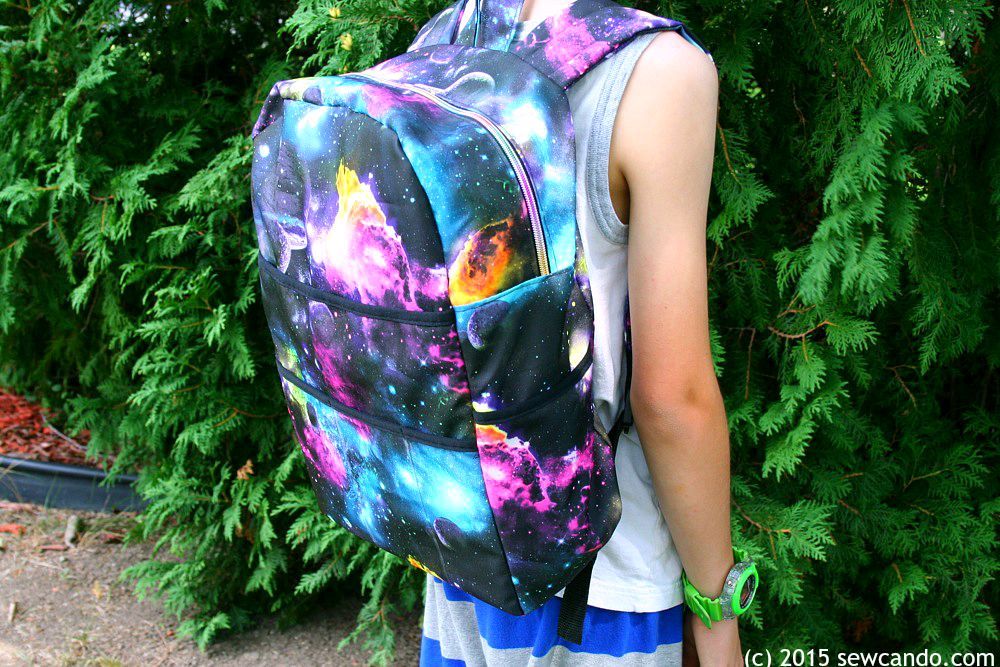 With this pattern, you can create a custom backpack with your favorite fabrics. Perfect for school, the gym, heading to work or as a wearable alternative to an overnight or diaper bag.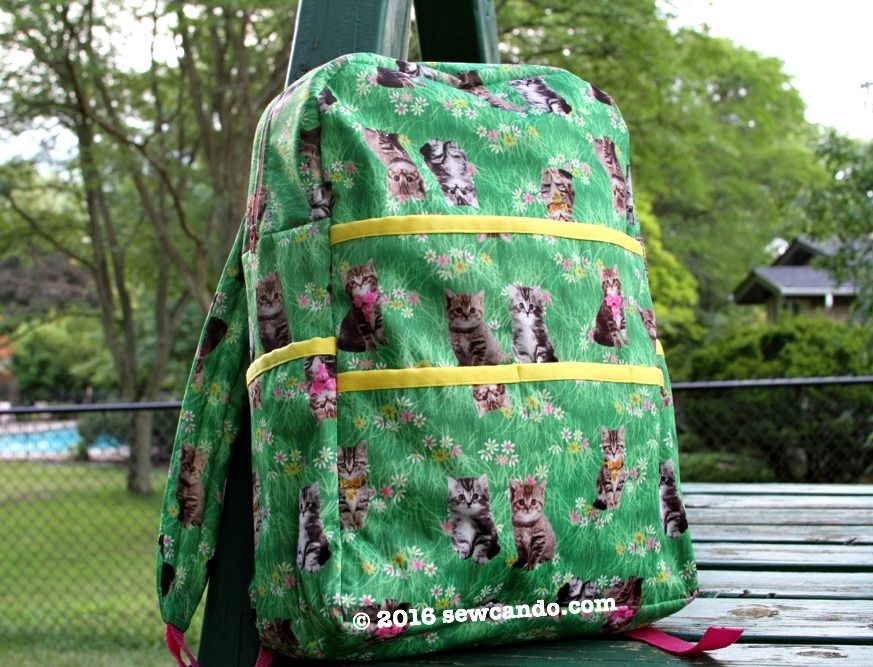 You may remember last year when I shared some posts on an awesome fabric, Waterproof Oxford, that one of things I made with it was a backpack. I finally made it into a pdf pattern.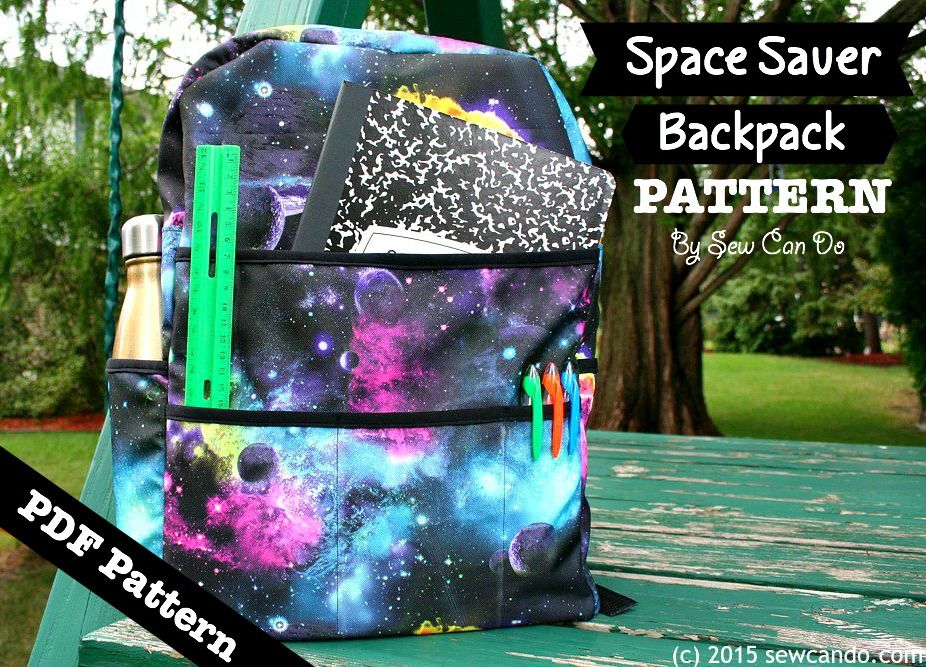 To celebrate this new pattern, I'm giving away several copies of the Space Saver Backpack Pattern to my readers!
This pattern's got all the key backpack features, like large zipper opening to be quick to load and unload.
A roomy interior that holds lots and is easy to access.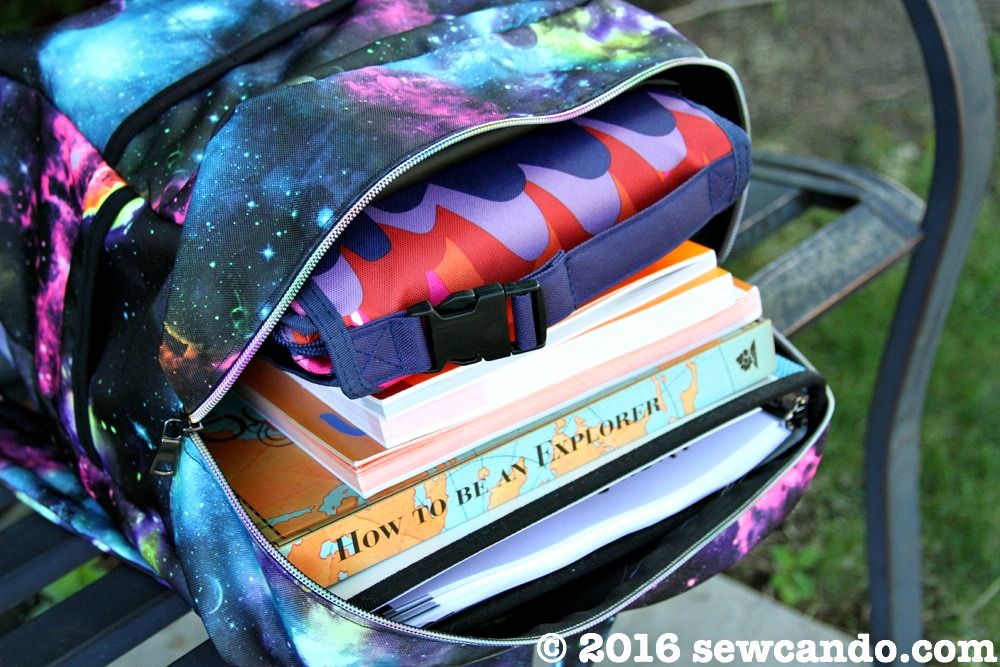 Adjustable padded straps to give the perfect fit.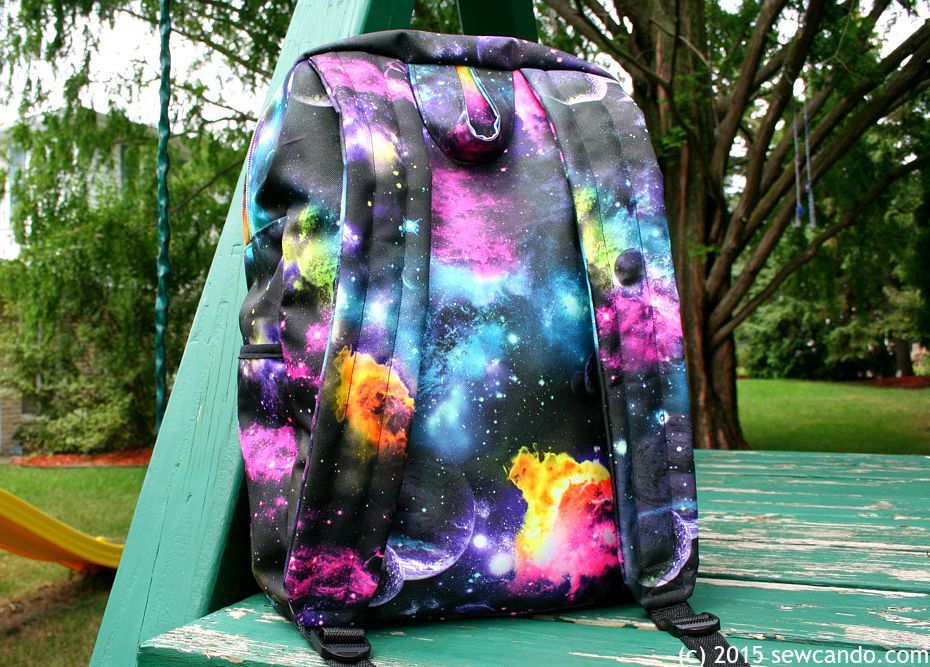 At 12in x 16in x 6in, it's big enough for an adult, but still a comfortable size for kids.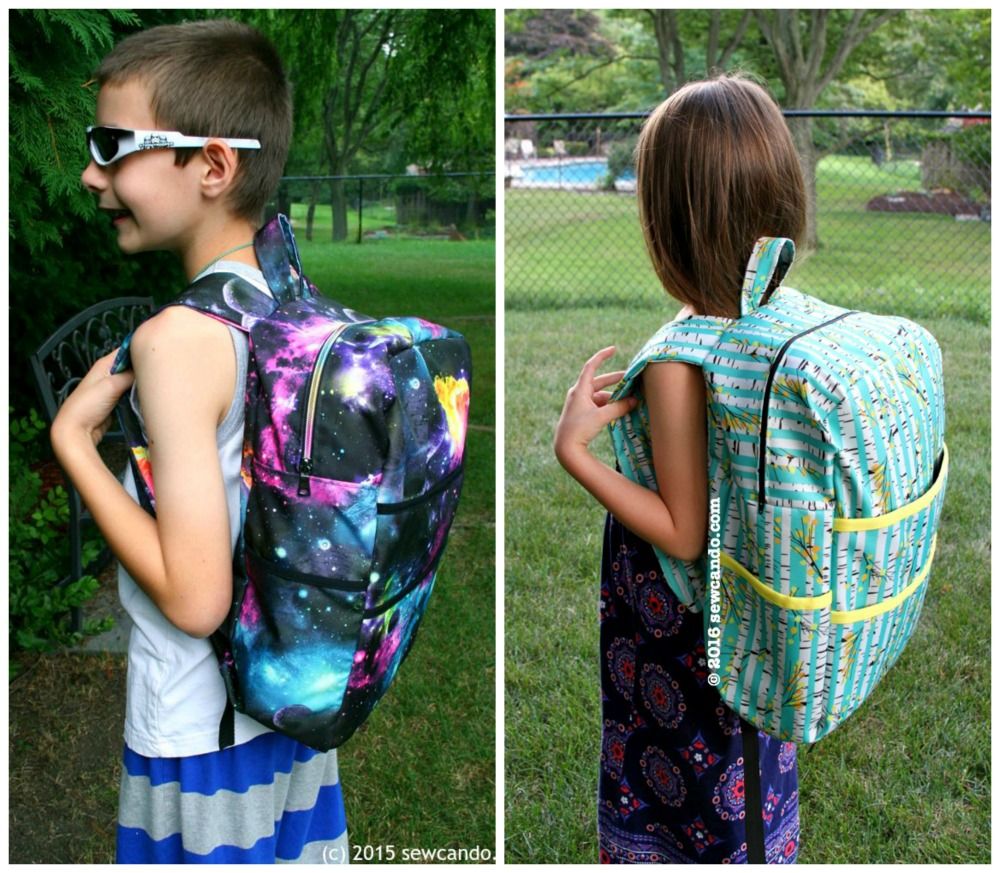 Wide choice of fabrics that work with it. Use Waterproof oxford, PUL, Laminated Cotton for a strong, wipeable bag or Canvas, Denim, Corduroy, Ripstop or Woven Cotton for a classic fabric version. Loads of fabric options.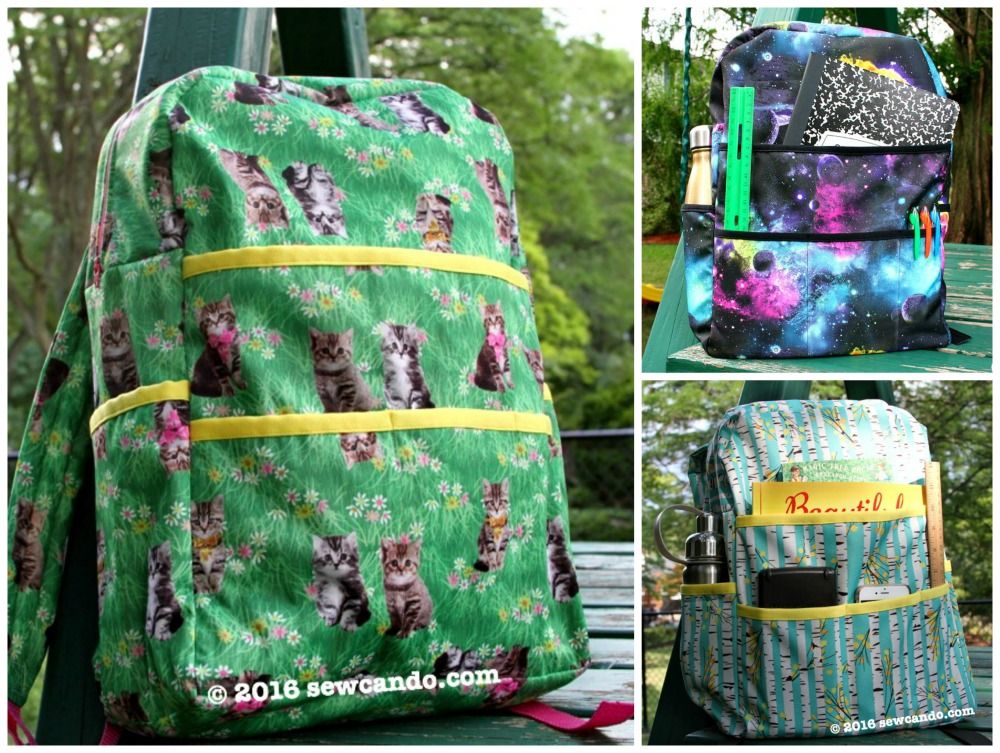 My absolute favorite fabric for it is the Waterproof Oxford. It's super strong, holds shape well, is weatherproof and easily wipes clean inside & out. Backpacks made with it are indistinguishable from the pricey store bought versions in feel and look. Plus the prints available in this fabric are way cooler than any ready-buy backpacks I've seen;)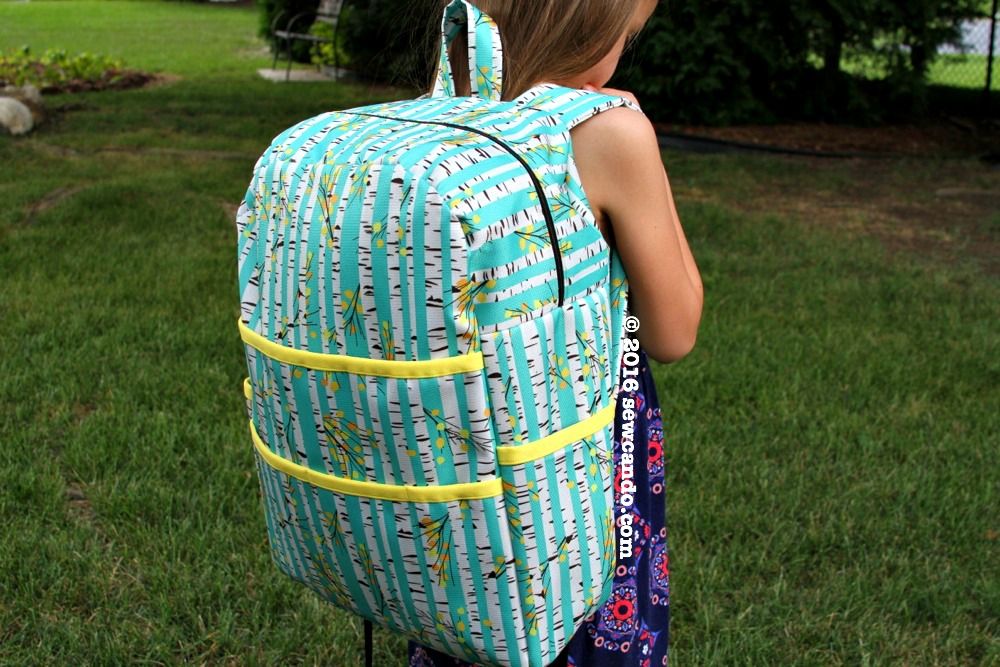 Space Saver Backpack in Waterproof Oxford
Loads of pockets on front and both sides. I've crammed water bottles, phones, tablets, books and school supplies of all sorts into them. They've got tons of room!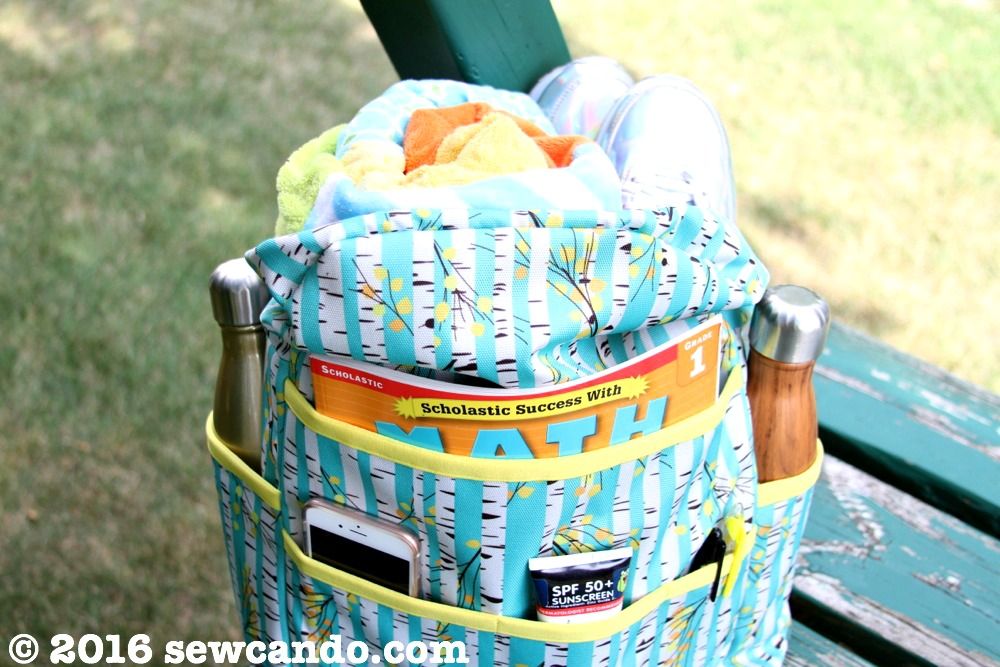 Space Saver Backpack holding 2 water bottles, markers, workbook, sunscreen, iPhone,
women's shoes and a twin sized blanket - with room left for even more!

The backpack design also has a handy loop to hang it when not in use.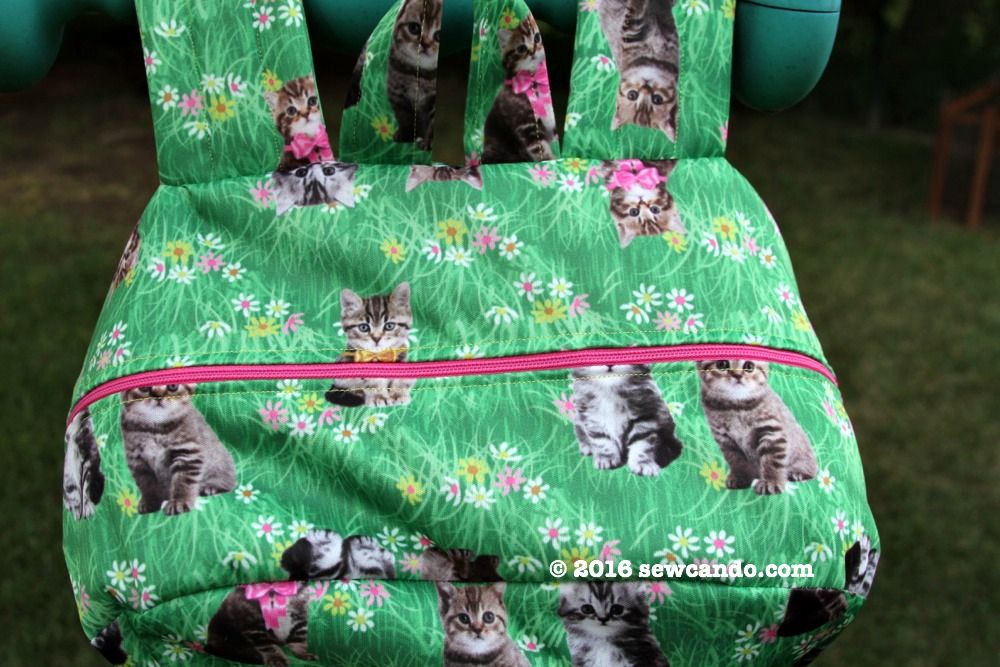 As always, the instructions include full color photos, as well as sewing tips, a handy fabric selection guide and supply resource list to find the perfect materials. This pattern is intermediate level (if you're comfortable sewing a zipper, attaching binding and sewing through layers, you're good to go!). I've officially released the pattern for sale over in my Etsy shop, The Green Hedgehog.
And now I'm giving away 3 copies of the
Space Saver Backpack Pattern right here!
a Rafflecopter giveaway
Save
Save
Save
Save