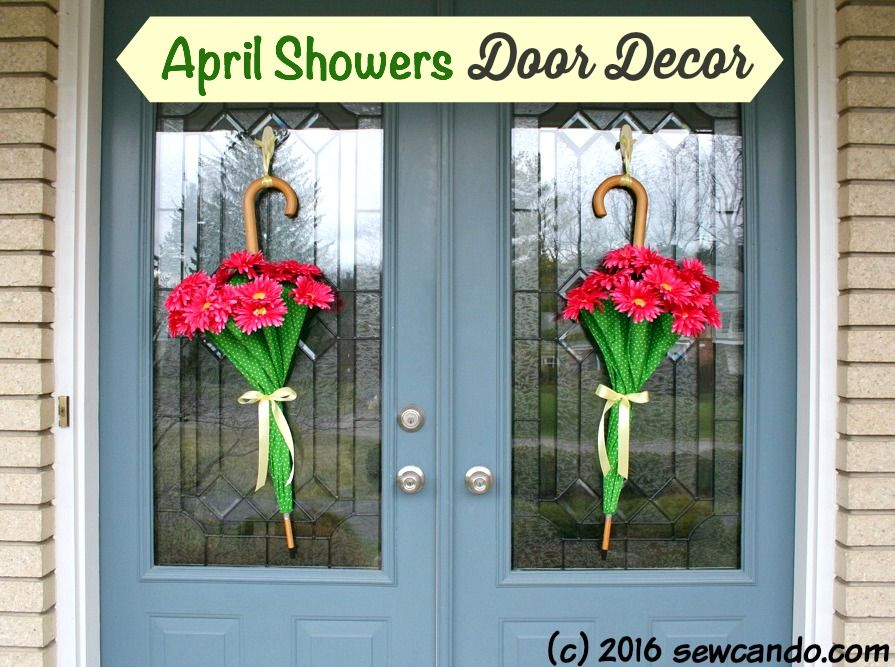 Time to craft has been minimal around here. With a two-room remodel that has stretched weeks beyond its timetable, the past few months have been full of boxes & random stuff splayed everywhere, workmen in the house at all hours, dust, dirt & bits everywhere and my craft room hugely ignored. Yet, I had time for this project: April Showers Umbrella Door Decor. So flippin' easy and quick. I LOVE things like this right now.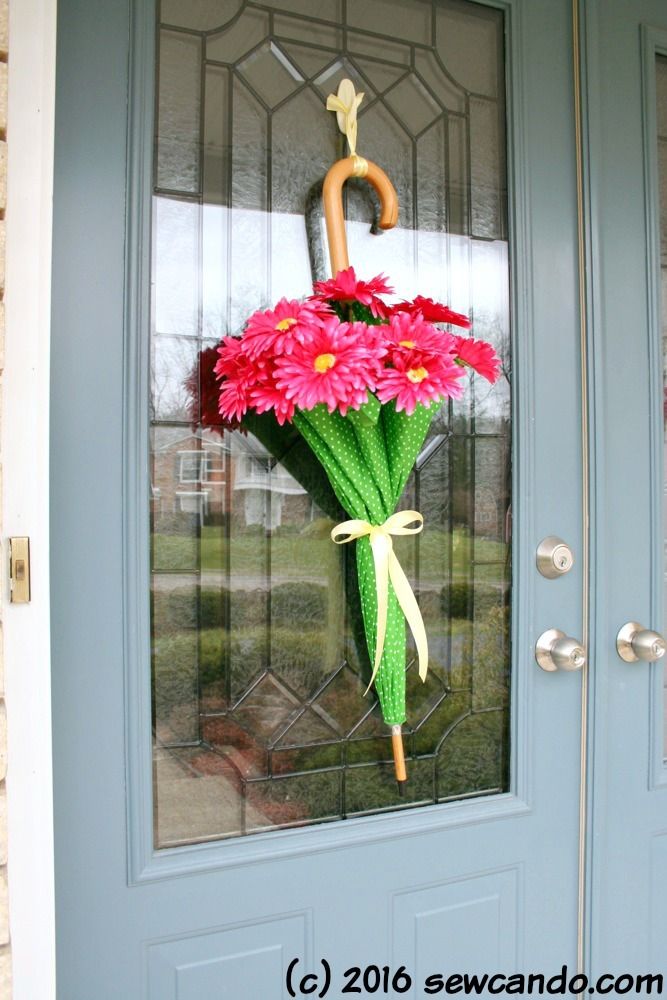 I saw this idea over at One Good Thing By Jillee a while back and pinned it as a to-try for Spring.
Every time I see my doors now they make me smile. So bright and sunny!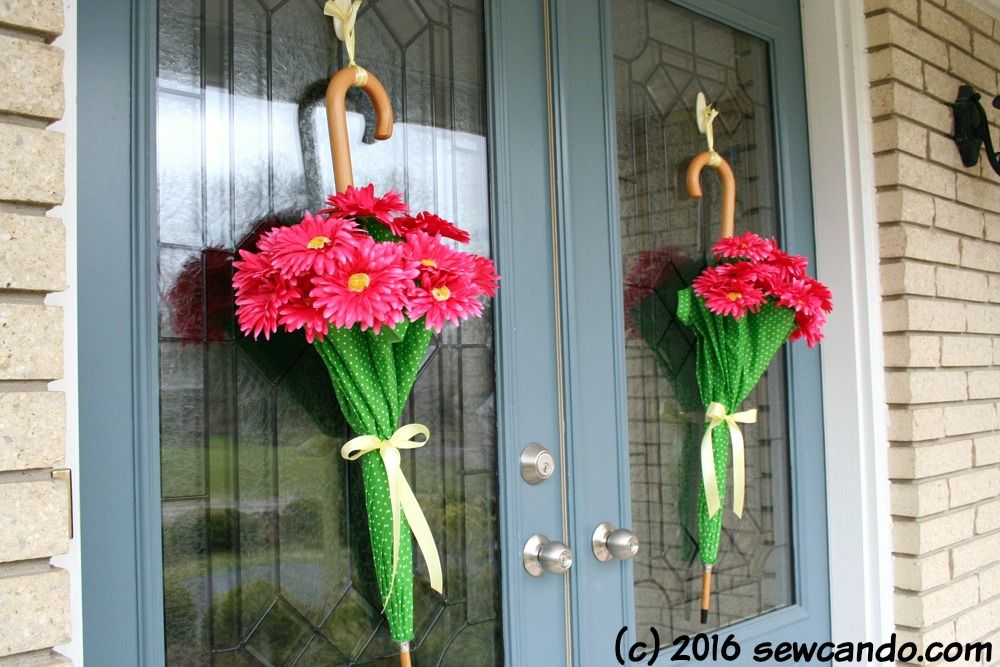 There's really no need for a tutorial, it's that simple. Get a curve handled umbrella, ribbon and silk flowers.
If the flowers are in a bunch, cut them into single stalks:
Unfurl the umbrellas and tie the ribbon at the halfway point.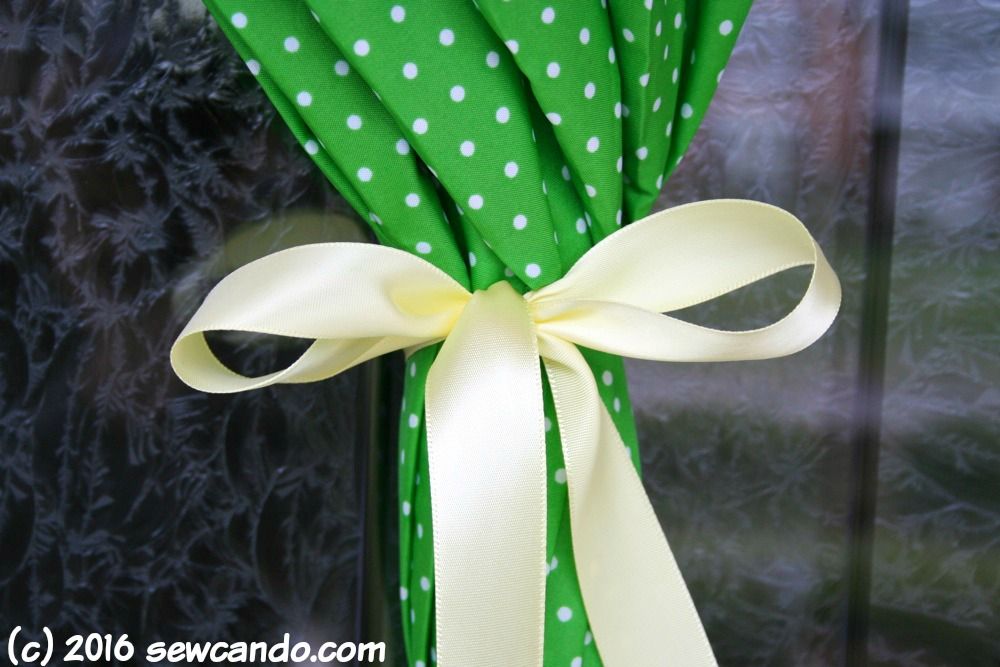 Insert flowers into various sections until you like the way it looks.
Cut another bit of ribbon and knot it and loop around the umbrella handle. Hang and step back to admire the loveliness.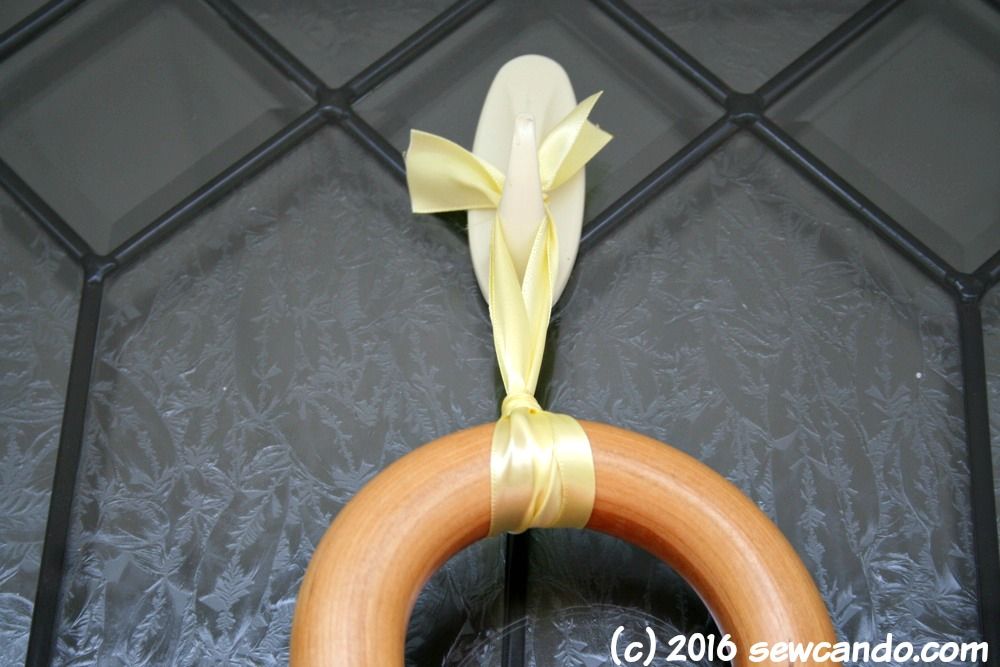 That.Is.It. Literally the perfect Spring decor craft. The hardest part was actually finding umbrellas that weren't black or covered with a licensed character. I lucked out & found the exact one Jillee had on Target.com. Serendipitously, there was a BOGO deal, so they were just $9 each. Flowers were 50% at the craft store. Way cheaper than other seasonal door decorations and much more striking.
The best part? These are simple to take apart, so all the elements can be repurposed the rest of the year. Way better than storing some bulky wreaths for 9 months until next Spring. Now, if only doing Spring yard work was this easy...