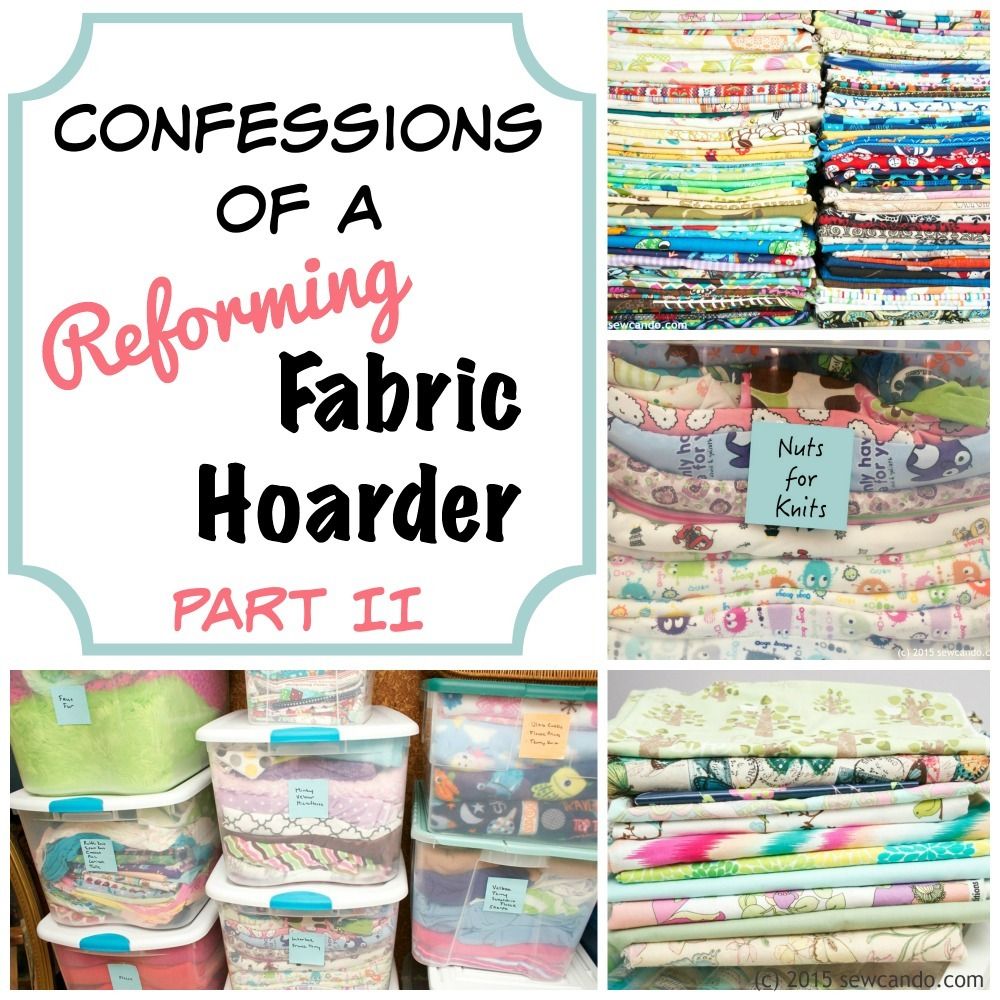 Spring is finally here and I thought the start of a new season would be a good time to give an update on my fabric hoarding reformation. I started back in January when I asked the question Are You A Fabric Hoarder Too? and loads of you raised your hands to tell me I wasn't alone:
The bottom line was my piles and bins of fabric had reached the point where I was trying to find space to store fabric more than I was using it. Absolute craziness. It was time to stop the madness.
And in February I shared my progress
here
, which saw me resisting the siren song of the fabric store and starting the chip away at my ridiculous stacks of fabric: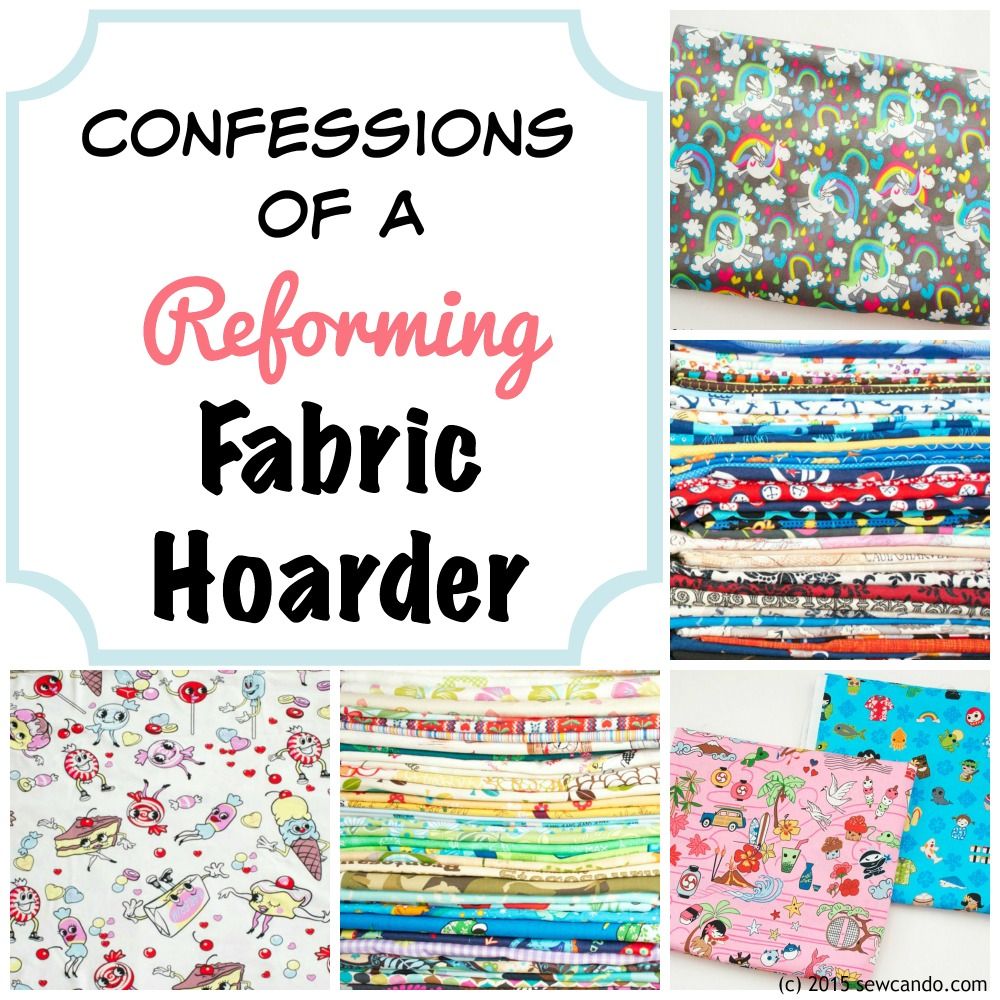 So now I'm 3 months in.
Am I back to my fabric hoarding ways?
I can confidently say no. I think I've turned a corner. I'm not actively adding the the stash anymore (which had been an ongoing problem). I can walk into the fabric store or see an email screaming BIG FABRIC SALE and not feel compelled to find something new - which was hard to resist a few months ago.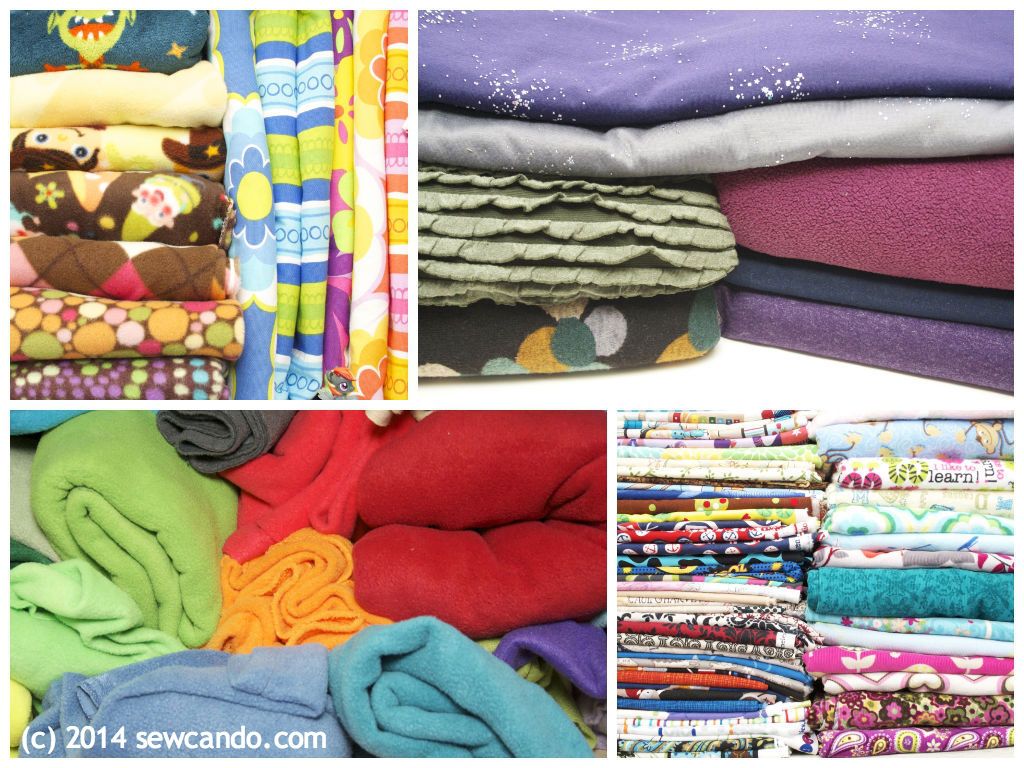 Just a few of my past impulse fabric buys
The good news is I have been sewing up a storm. Instead of procrastinating or "saving for a special project", I've picked out a stack of Spring-style fabric from my stash and told myself to use them. Now. And it's actually happening! I've just gotten terrible about photographing it and writing up blog posts for them, but one problem at a time, right?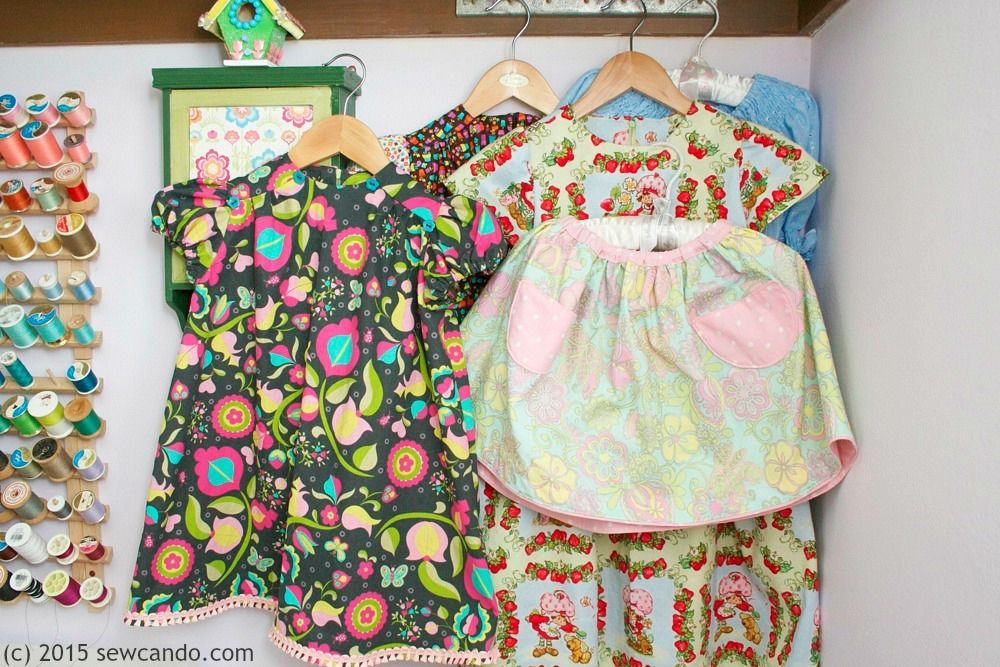 Some of my stash-busting sewing for Spring
What's been working to de-hoard the stash?
MINI-PILES. It may sound a little crazy, but what's really helped whittle down my stash is putting several small piles right out in the open. I'm not saying a stack as tall as the kids, but about once a month I'm taking a look through my bins and shelves and pulling out about 6-10 fabrics. Right now I grabbed Spring/pastels and put them on my craft room counter. After a couple of days of just looking at them I started to separate it into
"Have an idea" pile and a "Don't Know" pile.
Why they've worked: Seeing them out reminds me they need to be used, and keeping with the current season/themes around me encourages using them. When I have a little free time I tell myself to start there. Not only have I used up about a dozen yards in the past 2 months, but it's also helped me get a plan for my projects better. I don't have any more free time than I did before, but I'm using it more effectively.
Added Bonus:
It's also given me a reason to sift through my patterns more too and finally use some that I'd forgotten about or kept postponing because there was a technique or step I didn't want to do.
OUT WITH THE OLD: Seeing a handful of prints out in the open (not in a tightly packed stack) has also made me realize that my tastes have changed too. Some fabrics that I LOVED a year or two ago, just aren't as fabulous to me now or what I originally wanted them for isn't needed anymore. Hanging onto them doesn't make sense, so a few more of the "Don't know" fabrics will be added to my Etsy shop or given away.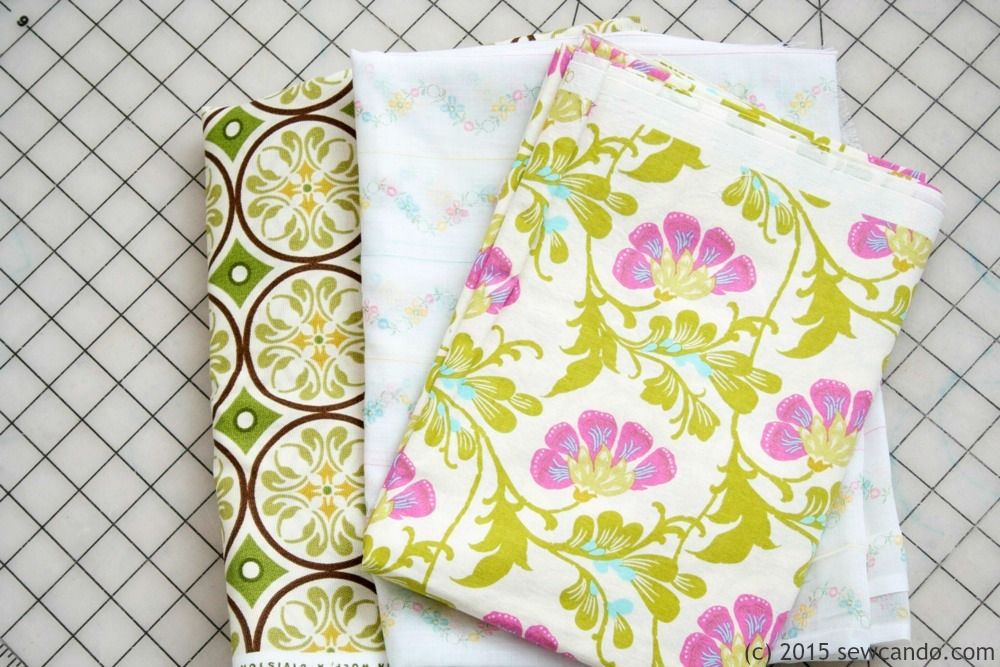 A few of the still nice, but just don't need fabrics
"1 IN, 2 OUT" RULE.
I mentioned this in my previous hoarding posts. After I bought 6 yards last month on a trip in Canada, I then went to my bins to de-stash. I pulled out more than 12 fabrics I knew I could part with, added part of them to my shop and donated the rest. It wasn't even that hard to let them go. Emotionally detaching from one's stash is the key to getting things under control.
And I've also been compiling some themed bundles to do a few fabric giveaways soon so I can give them to someone who is ready & eager to use them.
I've also learned a few more ways to keep the fabric hoarding from returning. The LAST thing I need to do after I whittle things down is go on a fabric spree and do it all over again!
Stopping Future Fabric Hoarding
Buying With Purpose: As I try to work through my stash one thing I've really noticed is how many fabrics I've bought because they were a fun print or really eye-catching, but I never had a clue what to do with them. Even while telling myself to make something with them now, I'm still a bit stymied on what to create. I let the "Ooohhh pretty!" design overrule common sense on what I could use or need. Yes, that fabric may be gone if I don't buy it now, but more fabulous fabric will replace it. It always does. It's worth waiting for the fabric you really love AND know you can use.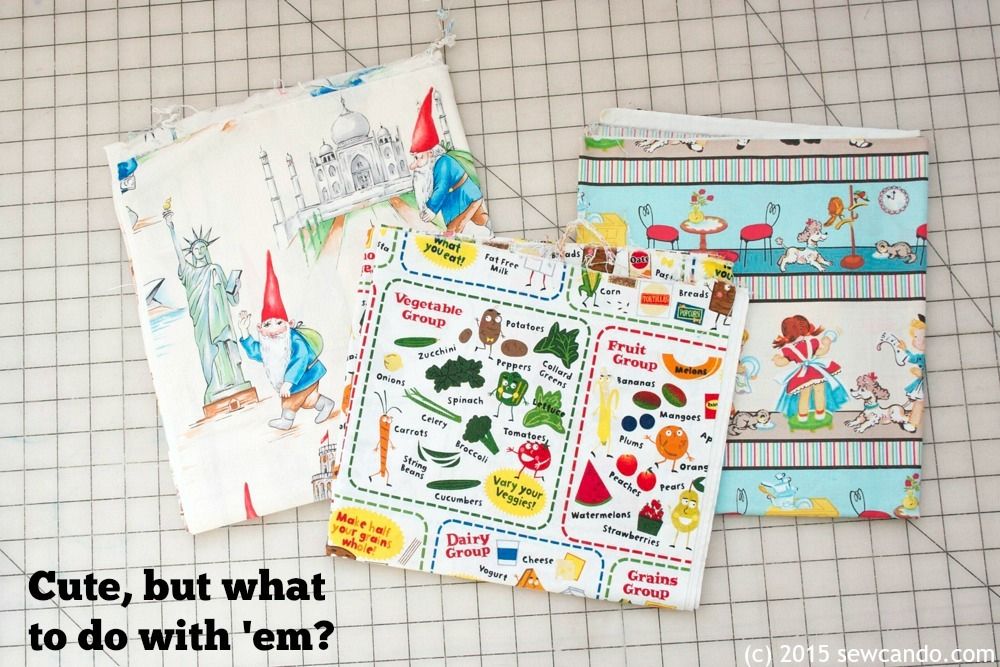 Picking Flattering Fabric.
This is key for apparel making & I'd been doing it wrong. With fabric it's so easy to fall in love with a print or type of fabric, but if you're planning to make something to wear with it - look at it in the mirror.
I saw a knit in the store I liked the other day, but when I saw it next to my face and hair, the colors didn't suit me at all.
I've got a number of multi-yard cuts I bought to make into clothing for myself and now when I look at them next to my skin tone I realize they aren't the most flattering, the weight is wrong or the print looks too twee or busy. Which means I probably won't wear them that much. Time to rethink what to do with them or give them a new home. Going forward I'm going to be a bit more careful when shopping for fabrics for myself.
And on that note, I did a bit of Spring cleaning to get rid off some old clothes and one thing that stood out was how much clothing I've made for myself that I don't wear. Either the fit isn't quite right or the print looks better on the hanger than on me. It's clear I've done the same thing picking patterns for myself as I have with fabric. I'm considering those past projects as good practice for honing my sewing skills, but in the future I'm going to be choosier on selecting patterns for myself too.
I've still got a long way to go. Actively going through my stash makes me realize just how hoarder-iffic I'd gotten, but I'm going to keep with it so I'll end up with less full bins and more finished projects.
And if YOU have any other ideas, experiences, hoarding anecdotes, etc. go ahead and share them in the comments. We fabric hoarders love to know we're not alone!