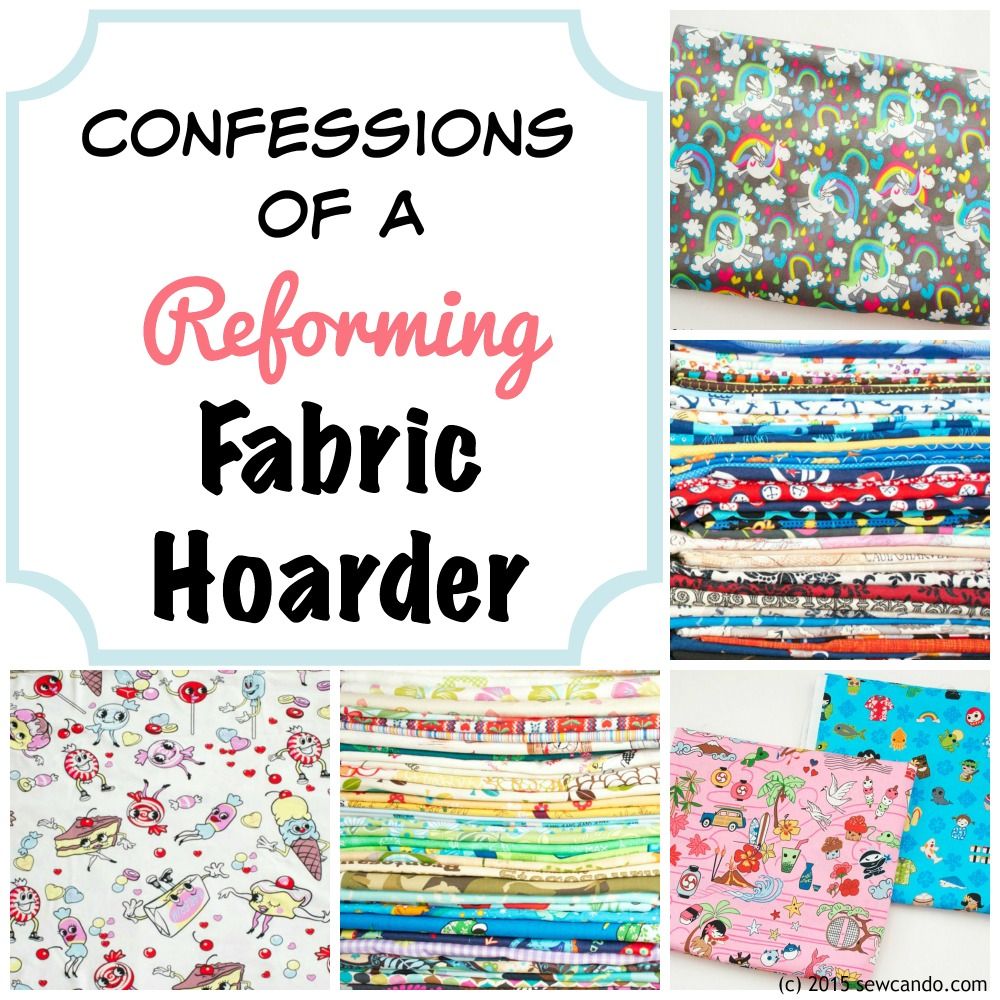 Many of you will recall my post from a few weeks ago, Are You Fabric Hoarder Too?, and I want to give an update on things in Fabric Hoarderville. After seeing an explosion of page views for that post, and hearing so many comments echoing my situation,
I realized this topic struck a chord with many sewers & crafters out there
. I've tried a few of the ideas I mentioned for reducing my hoarding and wanted to share my results and some things I've discovered along the way.
Good News - I have made progress on reducing my stash!
Cue the sound of angels singing.
Here's what's happened so far:
Sewing More.
I've used up a good amount of my flannel (some of it years old, some recently bought) by making some much needed pajamas pants. They were quick to make and ideal for winter nights. It's reminded me that not every project has to be something complex or unique looking or even a new design/pattern. It was fun to be able to knock out a few useable items in a short amount of time and know they'd look good since I'd made them before. Next up on my to-sew list are my fleecy/fuzzy fabrics as tops.
Verdict:
Definitely will continue to do this regularly.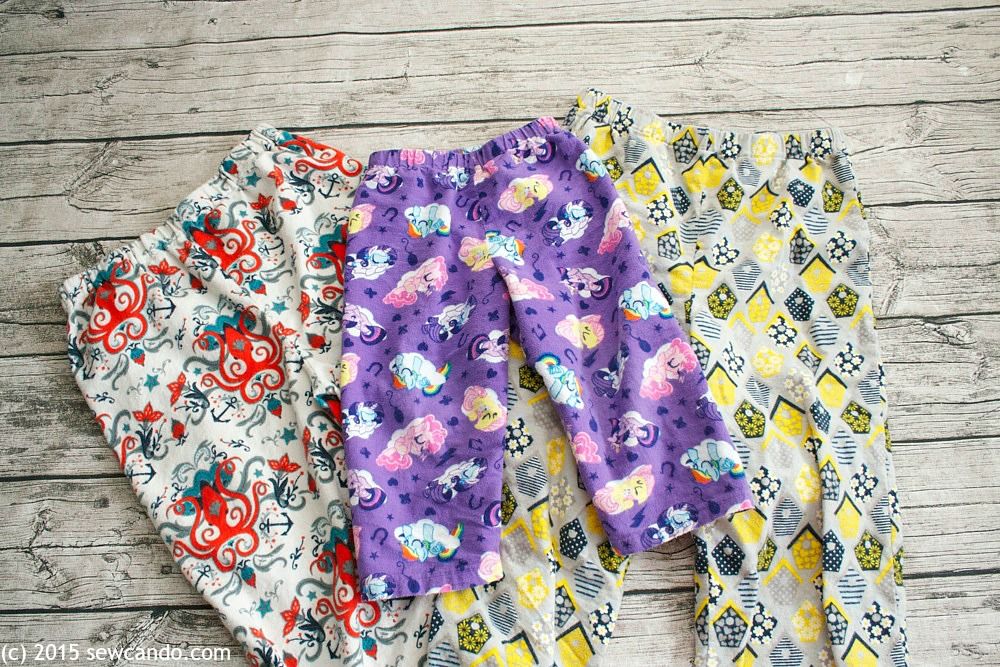 Selling My Stash:
I've listed a bit of my fabric stash in my Etsy shop,
The Green Hedgehog
. I started with prints I knew I didn't need or couldn't see using for a project any time soon and quite a few are already gone. Emotionally detaching myself from my stash and getting realistic on what I'm
really
going to use has been worth it. The fabric is going to someone who wants it and I'm making
extra space on the shelf &
a little money at the same time.
Verdict: Defi
nitely keeping this up.
Giveaway/Donate:
I'm starting to get some random outgrown clothes, stuff we don't need, etc. ready for a donation to Purple Heart and am including some fabrics I never really wanted/needed to the mix. Mainly, stuff I was given from prior hoarders looking to de-stash on an unsuspecting newbie. I'm also compiling a few bundles of small cuts/scraps of fun prints to giveaway here this spring.
Verdict: Still need to get them out of the house, but it's a good start for unused stuff.
Using Self Restraint:
I've been pretty good. I've ignored the dozens of fabric sales and coupon codes hitting my inbox and mailbox. A new Hobby Lobby has opened by me, which I'm excited about (the nearest had been 30min away before), but since I don't need anything right now, I haven't gone yet. I even went into Jo-Ann Stores to buy elastic for my pajama pants and only came out with said elastic. After a while I didn't feel like I was missing out on anything.
Verdict: It works and is a huge improvement for me.
Ok, since everything sounds good thus far,
on to my fabric buying...
(cue any "so much for getting rid of your stash" thoughts).
We just got back from a kid-free long weekend in Canada. Of course I planned to check out fabric shops. I told myself I was allowed to get a few things, but only if they met these 3 requirements:
1. They were hard-to-find at home
2. An unbeatable price
3. I could think of an immediate project use for them.
Considering the impulse picked piles I usually come home with, I think I did pretty well. I saw a few other things I liked, but when I couldn't think of what exactly I'd do with them, I told myself no. Here's what I came away with -
I'm a huge old-school Strawberry Shortcake fan (as seen with my Fleece Strawberry Shortcake Hat and Themed Birthday Party) and had been looking for some fabric for a long time. Len's Mill had a couple prints, so I got this one to make a pretty party dress for my daughter: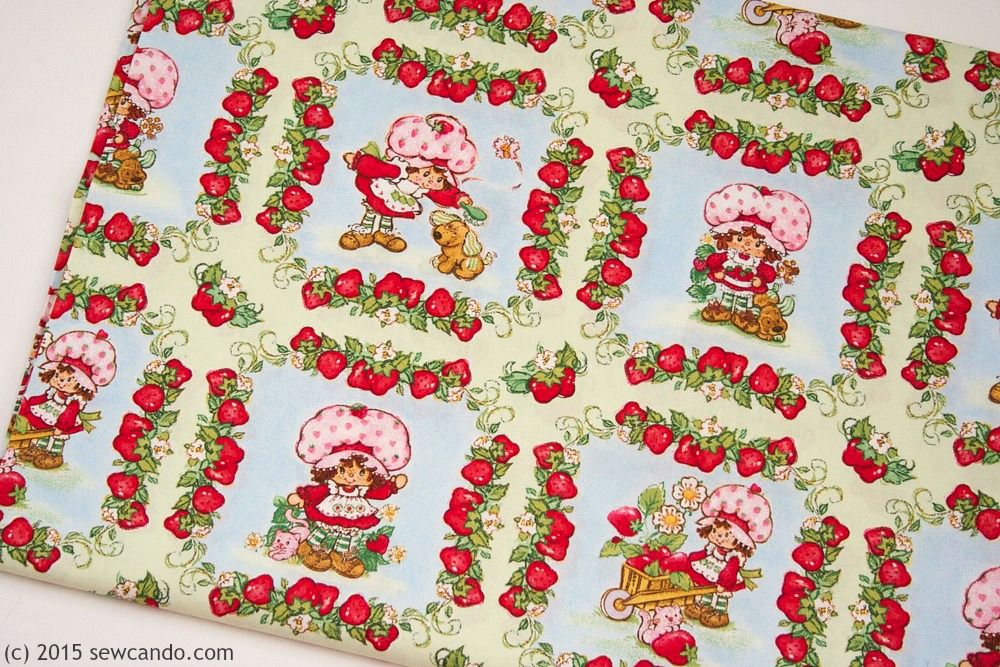 I found these cute kawaii prints there too. I'd never seen them before and thought they'd make some cute bags/fabric baskets to organize my kids' stuff with. They hoard toys and knick knacks like I hoard fabric, so some containers be useful.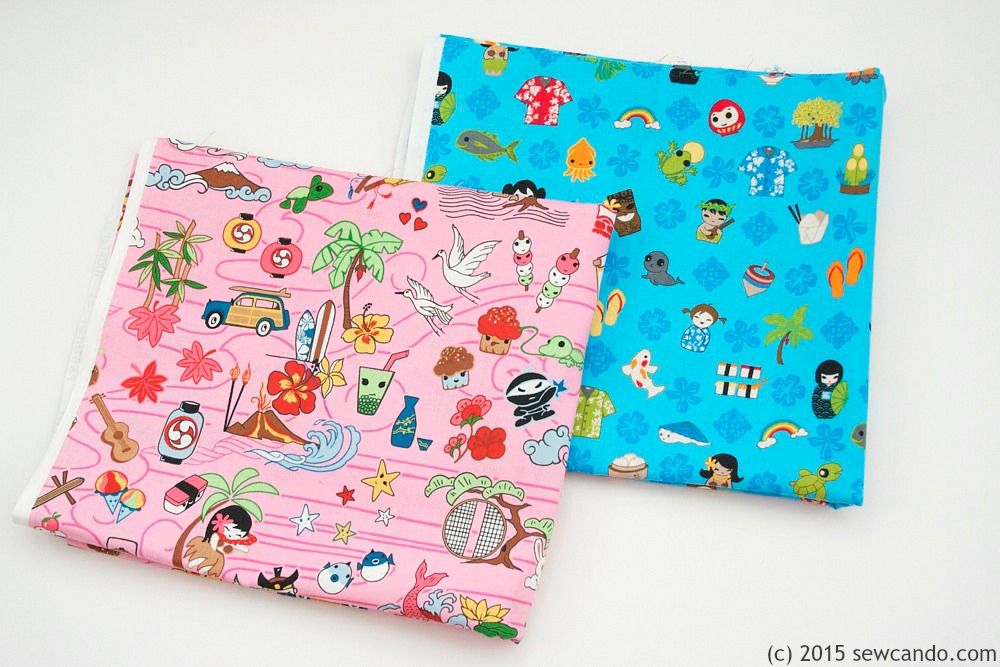 As well as this colorful rainbow minky fabric. I knew my daughter would be in love with this, since she adores all things pony/unicorn/pegasus. The price was crazy good - under $8US/yd. I'm either going to make her a blanket or do a reversible, mix & match top and pant outfit with some solids I already had.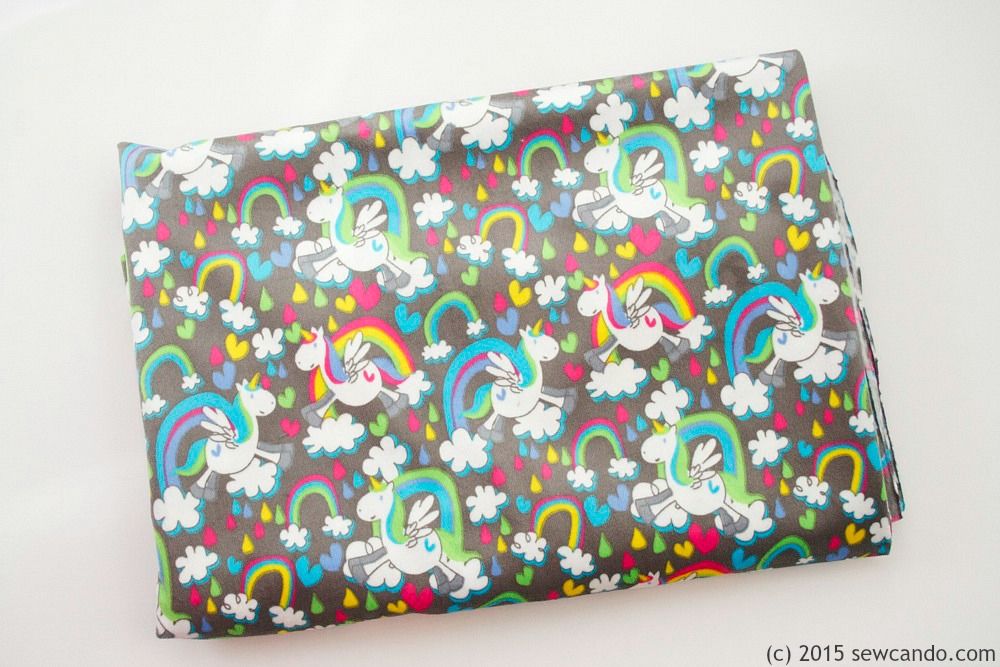 And they also carry some handy notions I can't find at home, like pleather strapping (going to use to make handles for purses/bags):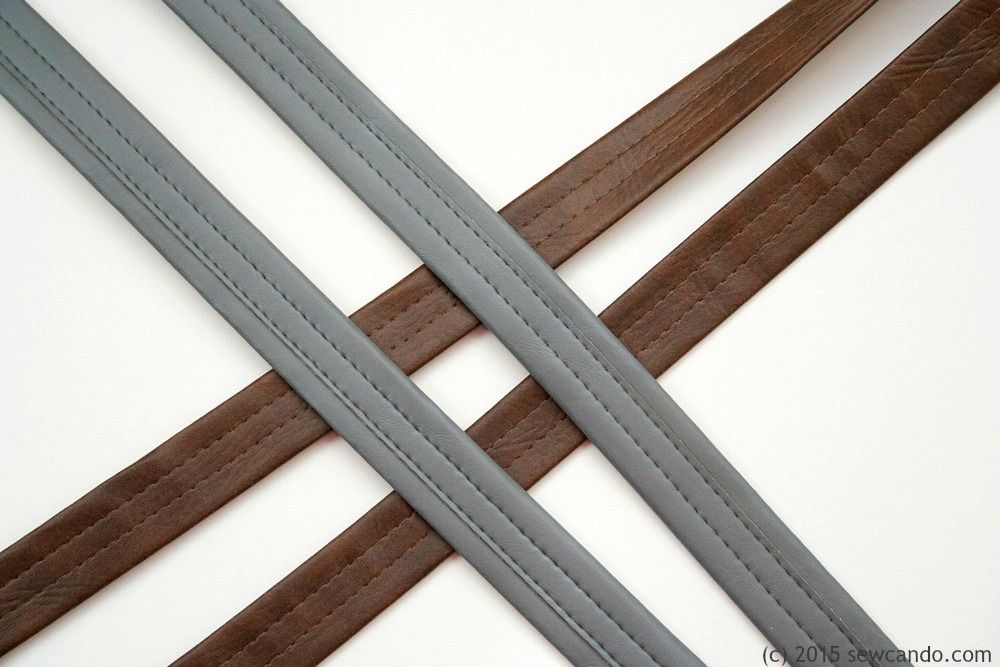 Plus these fun elastics - the wide grey one is super plush and the purple paisley seemed really different looking. I plan to use these as "exposed" elastic waistbands and shoulder straps on skirts, pants and tops.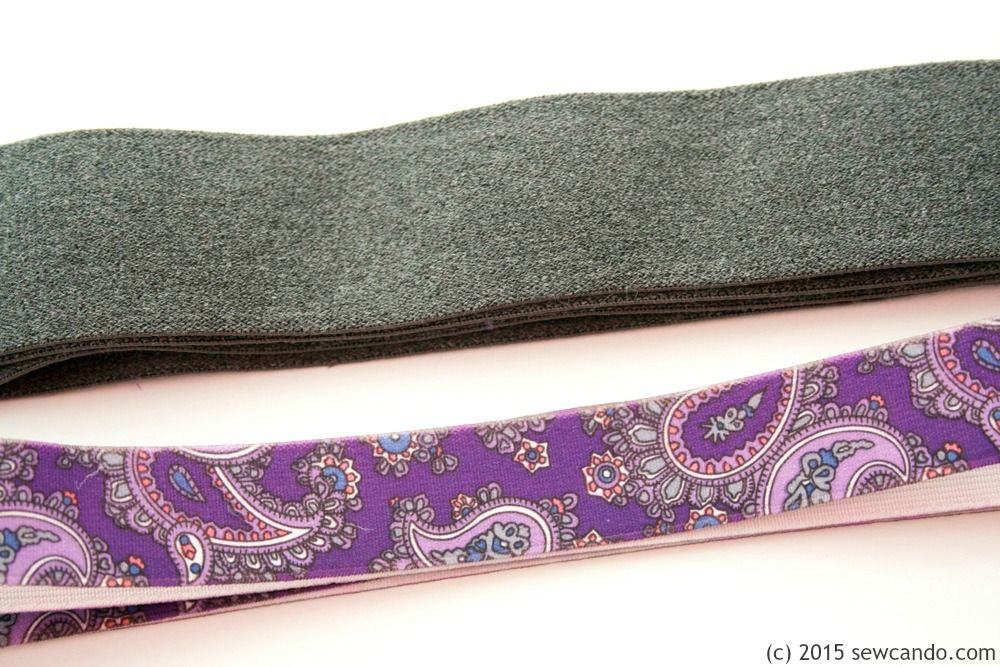 Over at Fabricland I got some cute candy print knit fabric. I have a lot of binding & FOE in matching colors so I can see this being either pajamas or a fun top for my little miss:
And my husband found this interesting bonded faux suede that has some soft cuddle fabric on reverse and it was marked down from $40CA to $8CA per metre. Will be using this for some historical/adventure costumes for my two boys.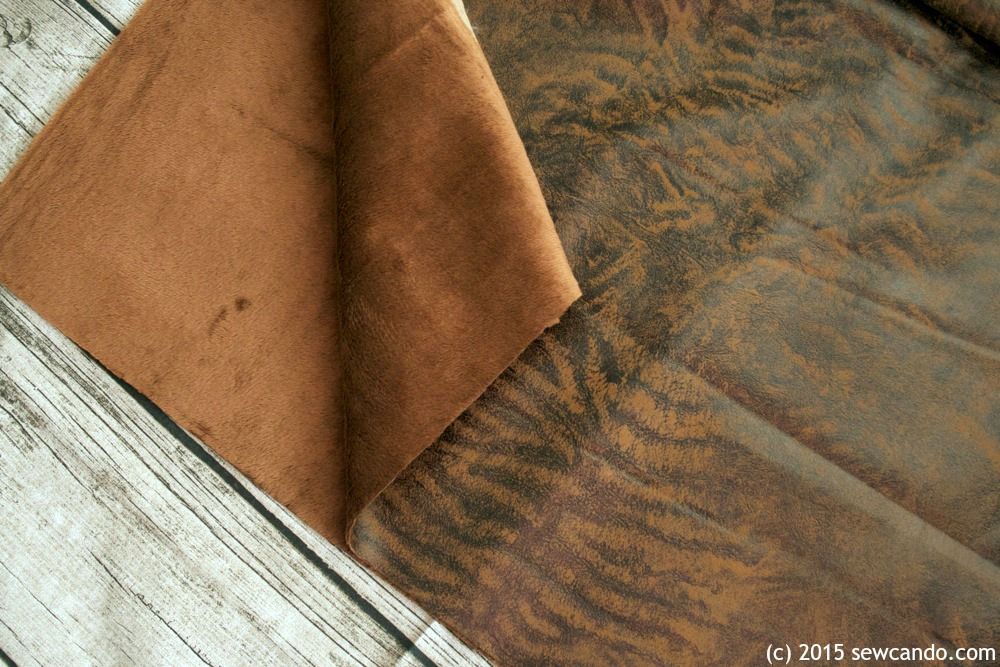 The excellent exchange rate made all of these items a lot less than what I could buy them for online, so that also helped me decide what was worth getting.
Verdict:
Proud of my willpower to keep the additions to a minimum. Which also brings me to my last resolution...
"1 In, 2 Out" Rule
. For each item coming in, I've got to use up/get rid off 2 current items. Once I get these babies washed, I've got to turn my eye to pulling out at twice as many items in my stash. Then figure out a plan to use some within 60 days and get the rest out of the house via selling or donating. I think I'm going to make a prioritized to-sew list comprised of the new stuff & things to use up. It's a little ambitious, but I think I can do it - or at least give it a try! Verdict: We'll see how this goes, but I'll be too busy with this to buy more fabric, so I think it'll be a win no matter what;)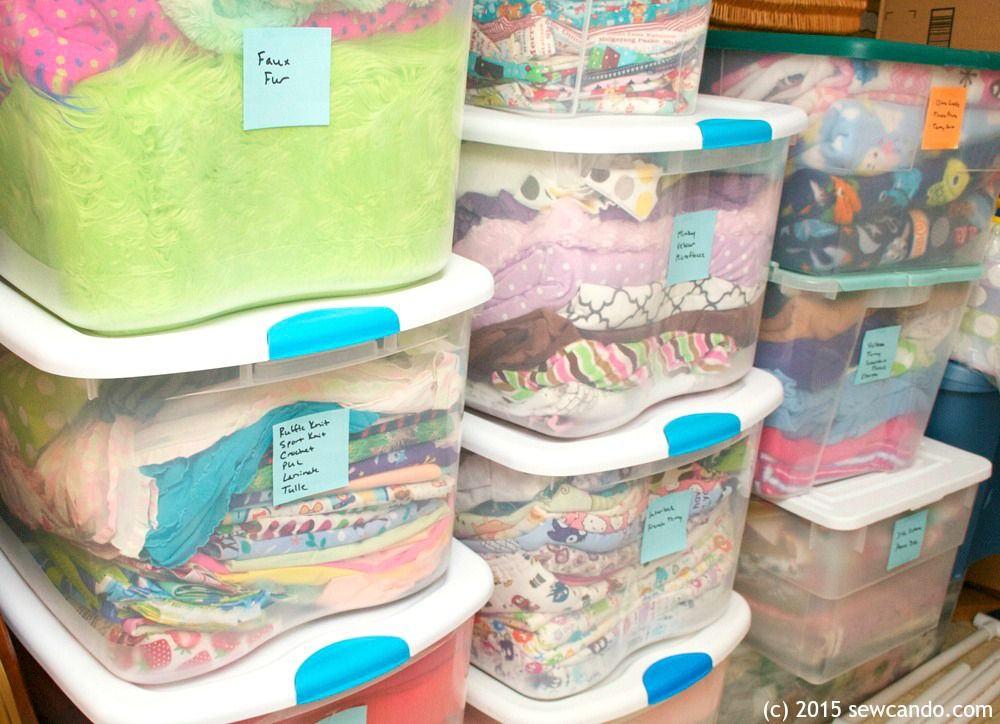 I'll be doing more follow-up posts to chart my progress, share more stash-busting ideas as they come and, if it happens, any relapses. Stay tuned fellow fabric hoarders!!
And if YOU have any other ideas, experiences, hoarding anecdotes, etc. go ahead and share them in the comments. We hoarders love to know we're not alone!