When I've had time to sew lately, I've been spending it on clothing. I just haven't seen much cute stuff in stores these days, so interesting patterns have been the ideal solution. The new girl's Andover Pullover and Jacket Pattern from Terra's Treasures was the latest one I've used.
I've used several of Terra's Treasures patterns before the results have always been terrific (part of why I'm proud to have her as an advertiser), so I had high hopes for this one too.
I was eager to try this one for several reasons.

The first was the versatility of the pattern - you can make a

fully lined zip up jacket, a pullover with a lined hood, or an unlined hood. Plus the choice of long or short sleeves. That's a good number of looks, and you can mix prints for fun details, so odds are it will get used again and again.
The hood also has a cute flat seam at the crown instead of the usual rounded or pointed shape: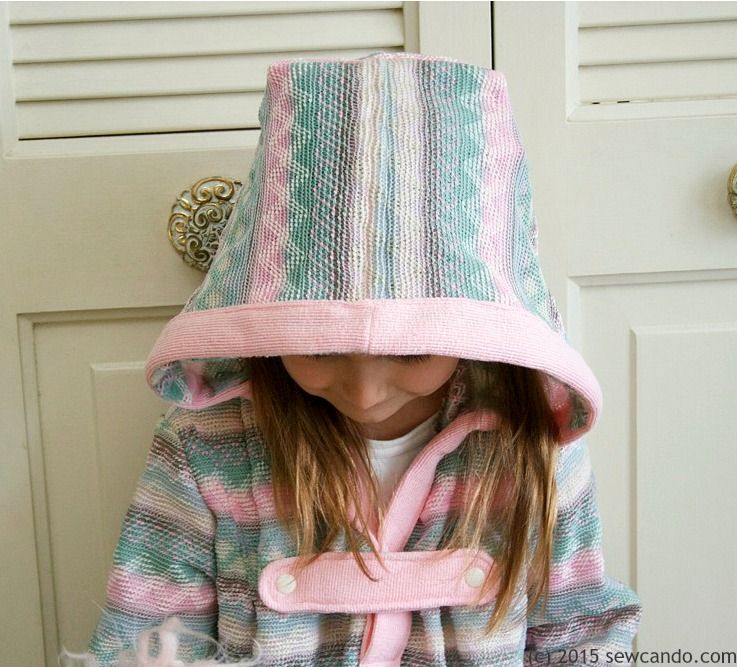 The other thing that intrigued me was the variety of fabrics you can use with it:
cotton, corduroy, fleece, wool, stable knits (like interlock), etc
. It can be hard to find patterns that work with both woven and knits, so this was a real draw.
I made the unlined hooded pullover version for mine since my fabric has a fleece-y wrong side.
The pattern covers sizes 6 months to big girl 16. I made a size 5.
The main fabric I used was an unusual sweater-style knit.
My fabric choice did add some extra challenge - it's nubby surface wouldn't take markings very well, so I had to use pins instead placement (and of course they came out unexpectedly several times). I know the next time, with a less textured fabric, it will be even easier. The fleece-y backside more than made up for it's extra work though - so soft & warm:
The front of the top has a series of pleats and folds that are then brought together by a tab overlay piece. The pattern called for making buttonholes to attach it, but to make it faster I used some matching plastic snaps, which worked great: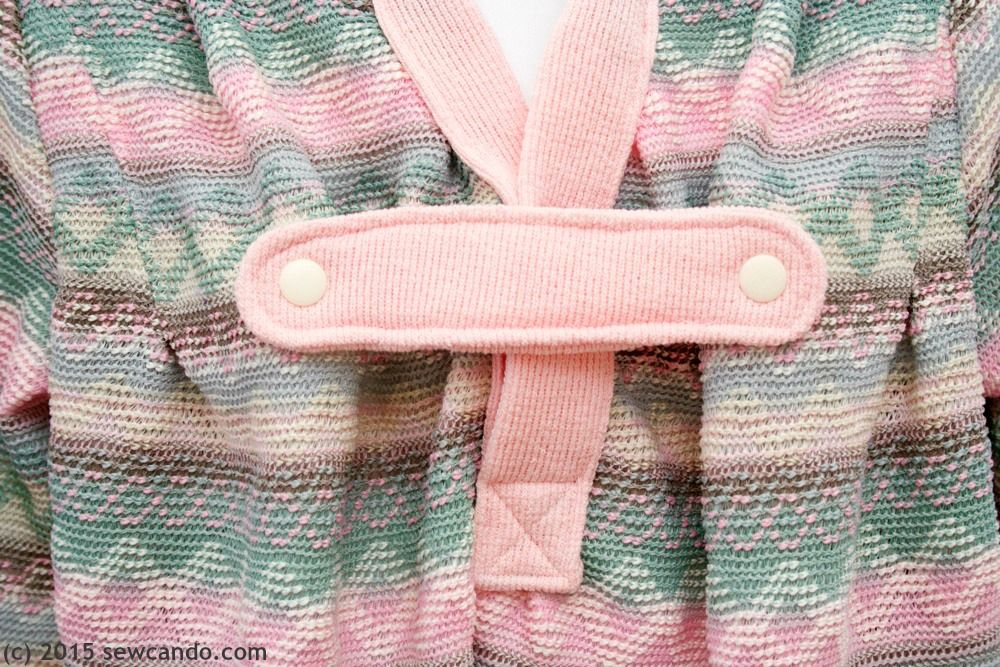 I liked the technique included for the placket. It looked complicated at first glance. Truthfully, I was a little nervous about goofing it up. I didn't need to worry though - the instructions made it pretty easy and it turned out really nice.
There were also these perfectly angled pockets for little hands to slip into - you can choose to add piping or not. I found the piping worked great with my pink cotton fleece fabric and there was a handy sewing tip for folding piping that I can now use on other projects too: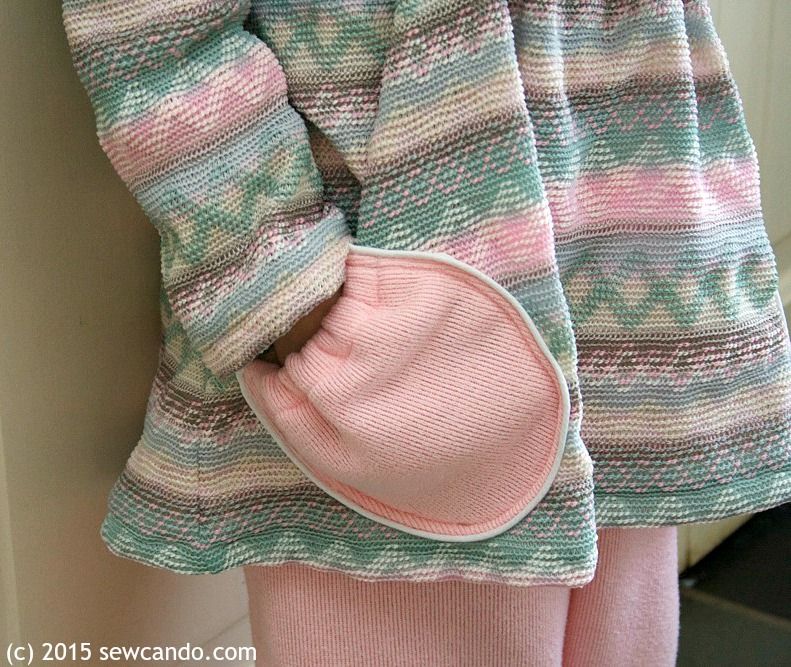 I also made a matching pair of pants from the accent fabric for a complete outfit: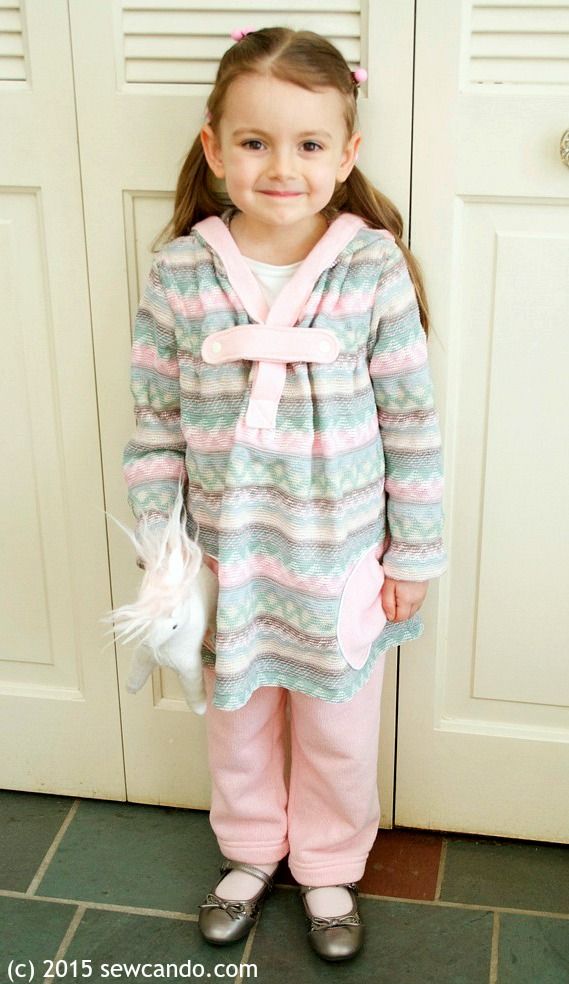 My daughter liked it as much as I did and it matches her favorite stuffed unicorns, so double win:) Definitely a pleasing result, which is a pattern thumbs up. I may try making some others with the lined hood or do the jacket version. It gives me hope that I may actually work through my fabric hoard stash this year.
And the Andover Women's Top Pattern is also available for ladies sizes 0-26, so I'm thinking about what fabrics I could use to make one for myself too:
I like that the style works well with whimsical prints like the one above, but also for more classic prints & solids as well.
Definitely a pattern to check out!
I received this pattern to review from Terra's Treasures, a paying advertiser on Sew Can Do
.
The opinions are completely my own, based on my experiences.
For my complete disclosure policy, see
HERE
.