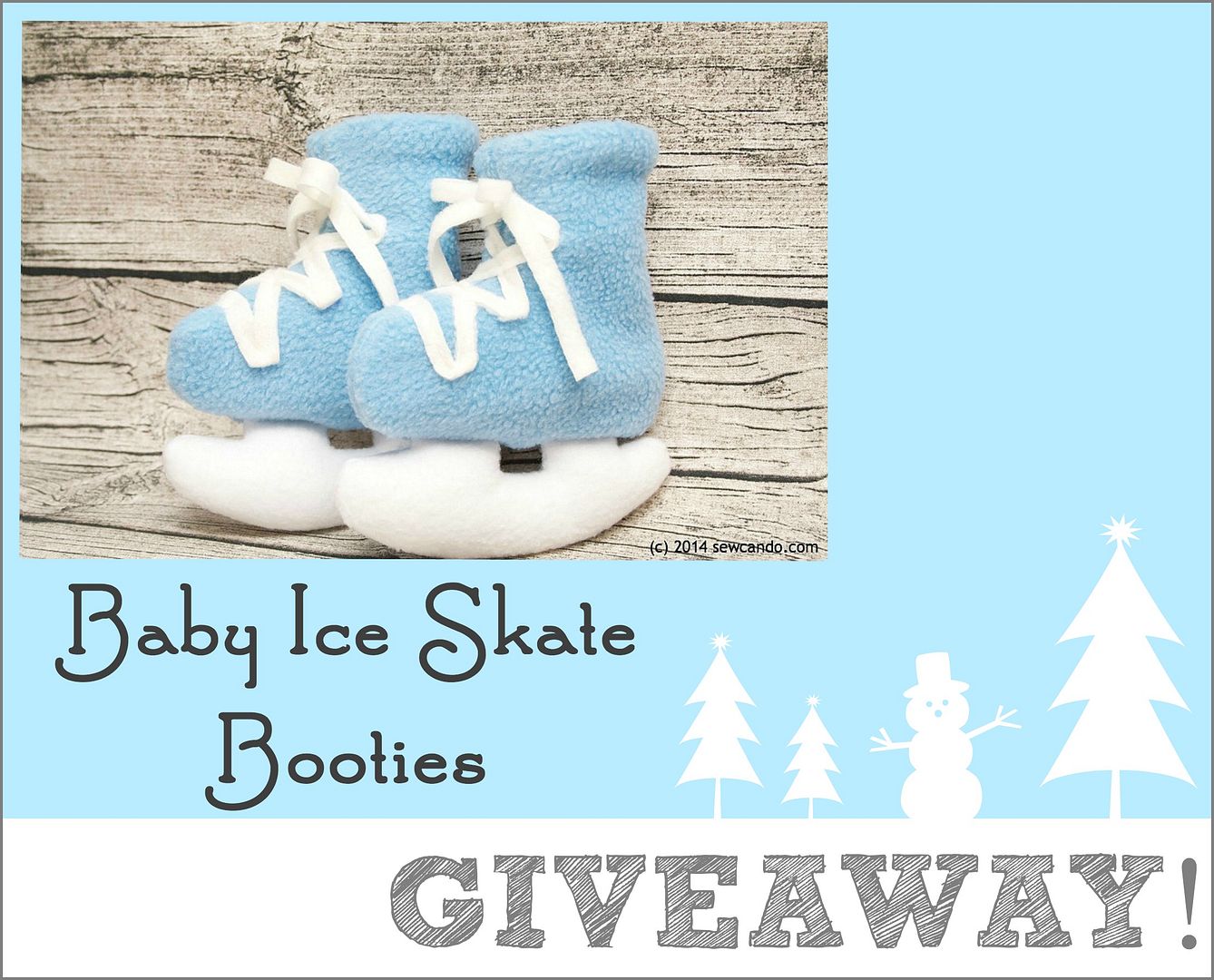 With the days flying by this season I'm a little behind spreading the word on some things - like my latest published feature. You can find me in the very first issue of the new Stitch Modern Holidays magazine with my Baby Ice Skate Booties pattern. Plus, I'm offering a chance for someone to win a finished pair of them right here!
These skate­-style booties are made from cuddly fleece and fully lined to be extra warm and soft. They feature whimsical stuffed plush blades and soft stitched­ on "lace­up" ties for a fun & realistic ice skate look.
They make an ideal gift for Baby's First Christmas or Hannukah and will be wearable all winter long. Since I'm in the holiday spirit, and my little ones feet aren't so little anymore, I'm giving away the very pair pictured in the magazine!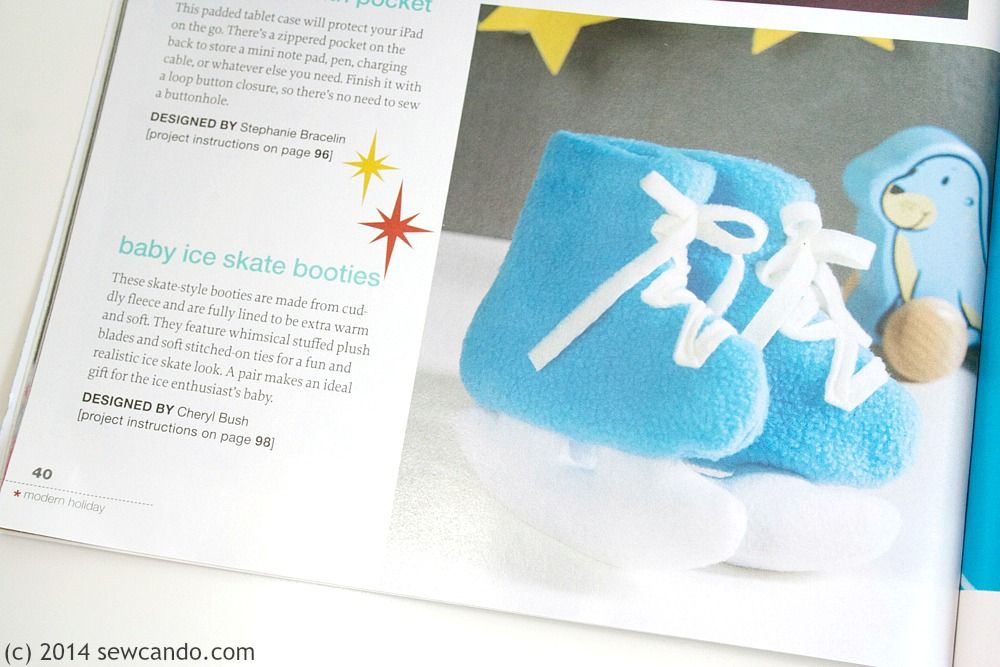 These fit 6-12 months and are a frosty blue (they just look more aqua in the print pic), which works well for boys or girls in the winter.
How's that for easy? You don't even have to make them;)
But, if you DO want to make your own, just grab a copy of Stitch Modern Holidays off your local newsstand, in craft stores or on the Interweave website here.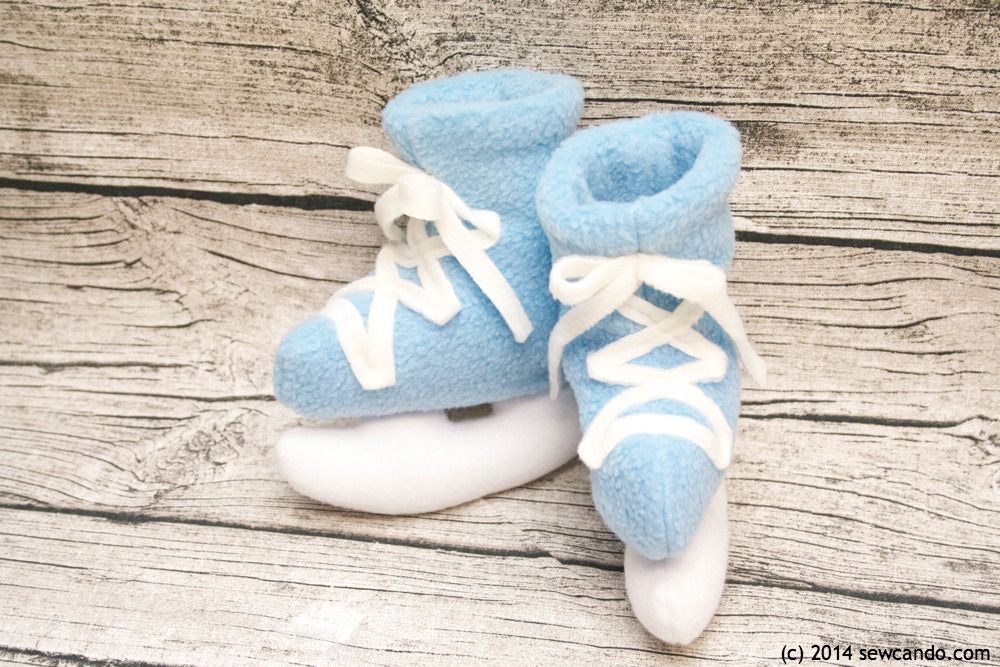 I'm keeping this giveaway short so I can still ship them to arrive in time for Christmas. Good luck everyone!
a Rafflecopter giveaway