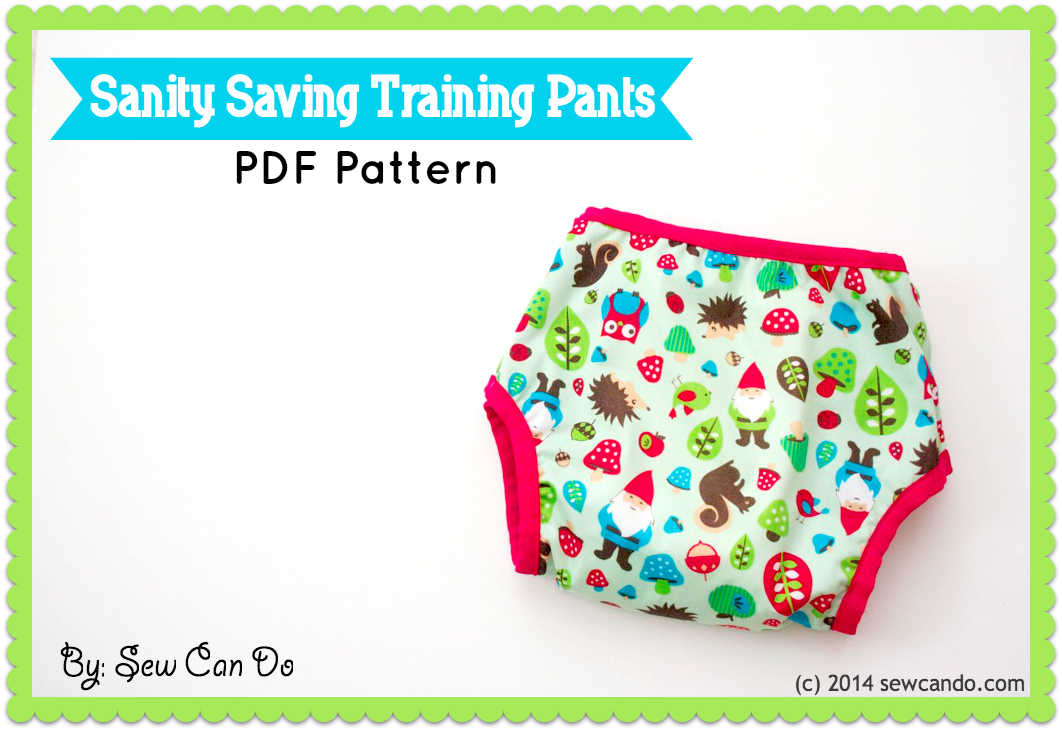 UPDATE: What a great response to my call for pattern testers! A full panel of testers have been chosen and emailed. If you weren't chosen, stay tuned for the Sanity Saving Training Pant Pattern release and an upcoming pattern giveaway for it in the coming weeks:)
Ever since I first shared the Sanity Saving Training Pants I created for my daughter (back in 2012), I've gotten lots of emails and comments asking for a pattern for them. Of course my project load was always heavy with other priorities, but every time I'd get a new comment or email on it, it would remind me it was still desired and I should get on it.
Earlier this summer I asked readers to help choose the next Sew Can Do pdf patterns and, once again, my training pants were among the top picks. It told me it was time to stop procrastinating and make it. In-between running the kids around, being annoyingly sick on & off and busy with necessary house/yard work this summer, I've been working on them, little by little, and am now ready to open it up to pattern testers!
This PDF pattern is for a customizable leak-proof training pants for toddlers. It offers pull-up style, easy open sides, as well as a pocket opening to add absorbent inserts as needed.
Sides can have snap or velcro options.
It also provides instruction for adding an optional applique embellishment to the backside that won't leak either.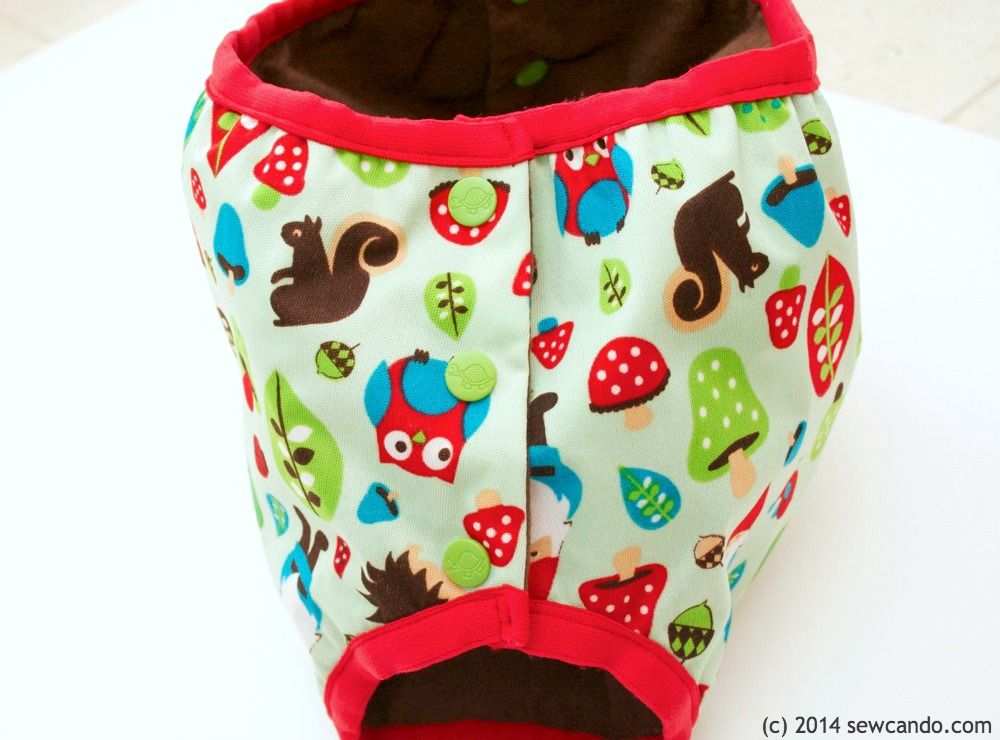 The lining fabric is
flannel to be easy to clean and also retain the wet feeling to help recognize accidents.
The pocket opening at the back allows for the addition of inserts (microfiber, hemp or cotton) to vary absorbency as needed.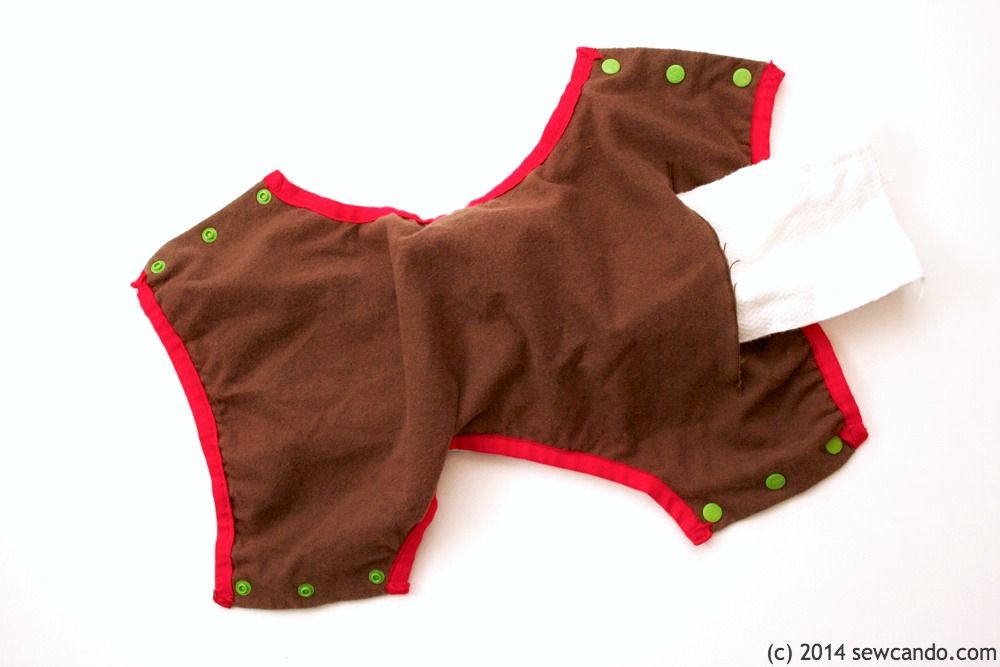 Want to be one of my testers? Read on!
What does a pattern tester do? Simply put, I would like to have a handful of testers try out the pattern and each sew up a pair of training pants.
What does a pattern tester get?
My PDF pattern & instructions for free, and a chance to make these trainers before the pattern is available to everyone else. With your permission, I would also feature your finished photos (with crediting to you), to promote the pattern.
What materials are needed?
- The ability to print out the PDF pattern
- PUL and flannel fabrics, Fold Over Elastic, snaps or velcro
- Basic sewing machine & sewing notions
How are testers chosen?
On a first come, first serve basis by size/age range. I will need at least 2 testers for each general size range 2T, 3T, 4T.
Since toddlers can have very different sizing & body shapes, and the training pants are designed to "custom fit to measure", I'd like to have a variety of sizes tried to be as accurate as I can in the body range the pants will fit.
What does a pattern tester need to provide and by when?
Testers will need to supply their own materials for making the trainers, fill out the feedback form and provide 2-3 images of the finished training pants. The deadline for feedback and photo submission will be 2 weeks from your receipt of my PDF pattern (I'm aiming to have it ready to send out next week).
What level of sewing experience does a tester need?
For this particular pattern, an intermediate level or above.
Would I be able to sell training pants I make with this pattern?
When the pattern is finalized I will offer the option of licensing my Sanity Saving Training Pant design for a small one-time fee.
If you're interested in testing this PDF pattern, email me at info@sewcando.com with what size & age of child you would plan to make. I'll confirm if you'll be one of the testers needed and when to expect a copy of the pattern in your in-box. Thanks in advance for the help!!