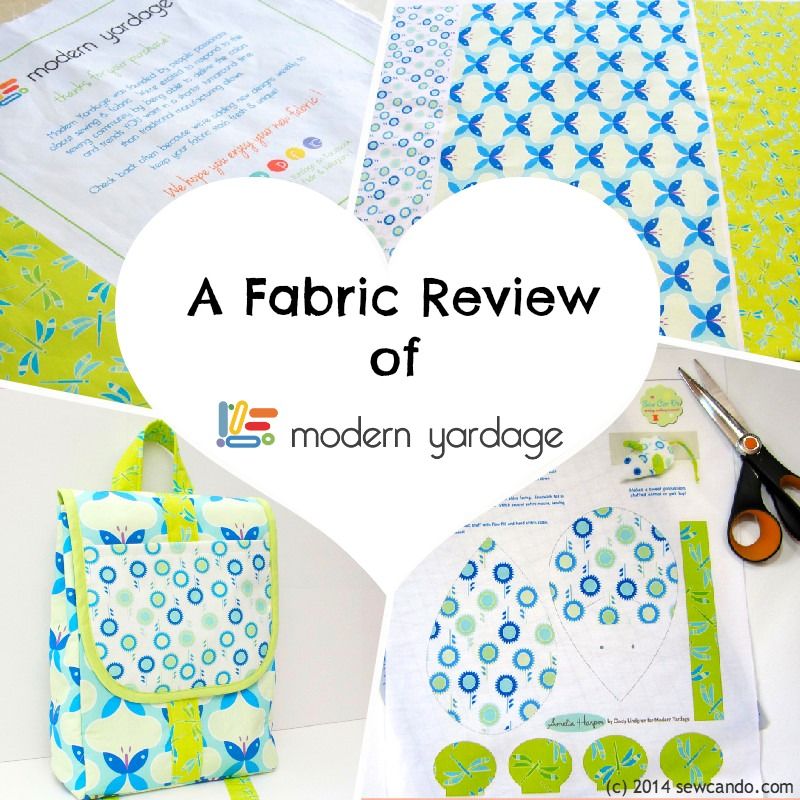 Today I've got a special review and details to share about a revolutionary fabric manufacturer, Modern Yardage.
I was contacted by Modern Yardage a few months ago about trying their fabric. As a fabric fanatic I'm always up for new fabric, but I also got to try a whole new way of selecting and buying fabric that is truly a fabric lover's dream.
I have to say the experience was unlike buying fabric anywhere else because of unique way they operate. Here's what makes Modern Yardage amazingly different:
Buy what you need. That's right, you can buy a half yard or even a fat quarter instead of a full yard and y
our order is printed on one panel to keep it all organized together. I chose three 1/2 yards of coordinating prints from the new Amelia Harper Collection by Cindy Lindgren, in the Skye colorway. This is how it arrived: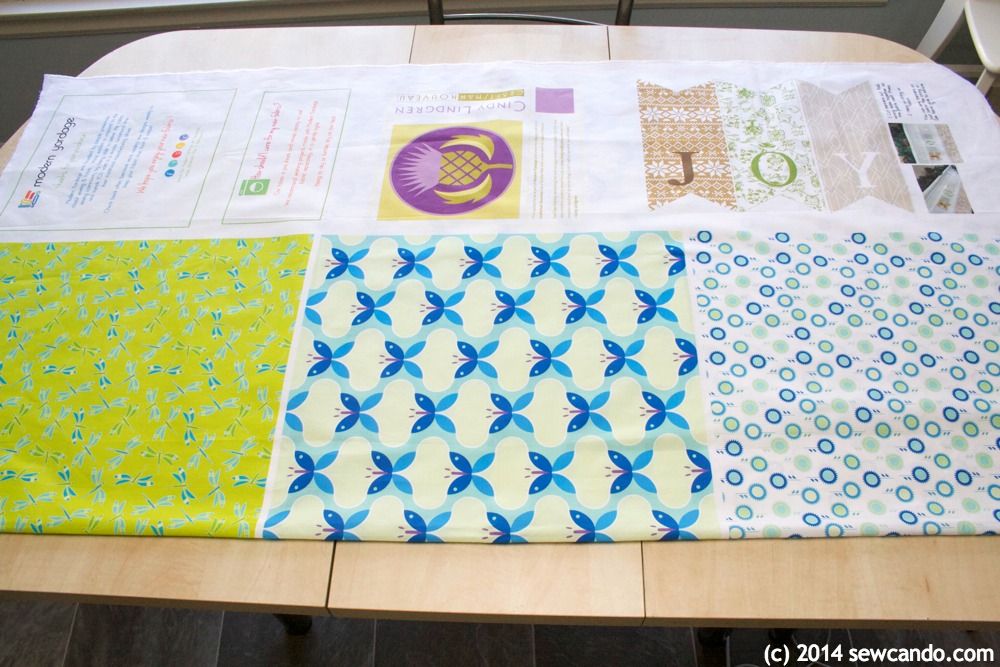 Choose your print scale
. SO many times in the past I'd find prints I loved and then discovered the scale was totally wrong for the project I had in mind. Not with Modern Yardage. They offer their prints in small, medium and large sizing so you can get exactly what you want. I selected the Butterfly in Large and the Dragonfly & Flower prints in Medium.
No Hard-To-Find-Again prints
. Their fabric is digitally printed to order, so you never have to worry about a print being sold out or having trouble tracking down more later. They'll even custom print your own designs. No project panics or need to hoard a favorite fabric again!
Extras in the selvage. Modern Yardage prints standard 44 inch extra wide designs, but does it on 58 inch wide cotton. This means this additional 14 inch space has all kinds of handy extras printed on it, including a care section. Many's the time I've forgotten the wash & dry instructions that were noted on the end of the bolt buying fabric in a store and had to hope for the best when washing, so it's great to have this info stored right in my stash.
And for that same "important info" reason, it's also nice that there's a designer section too. Now it's easy to remember who created the prints you liked and be able to keep an eye out for new collections from those designers.
Free patterns. Since the selvage is extra wide, not only do they print handy info in it, but they also include free patterns & crafts. You can even request specific patterns by name during checkout. This was the free bonus pattern I got back in December: a fabric holiday bunting, ready to cut out and make in minutes. They even print surprise coupons, so you always get more than just the fabric you order.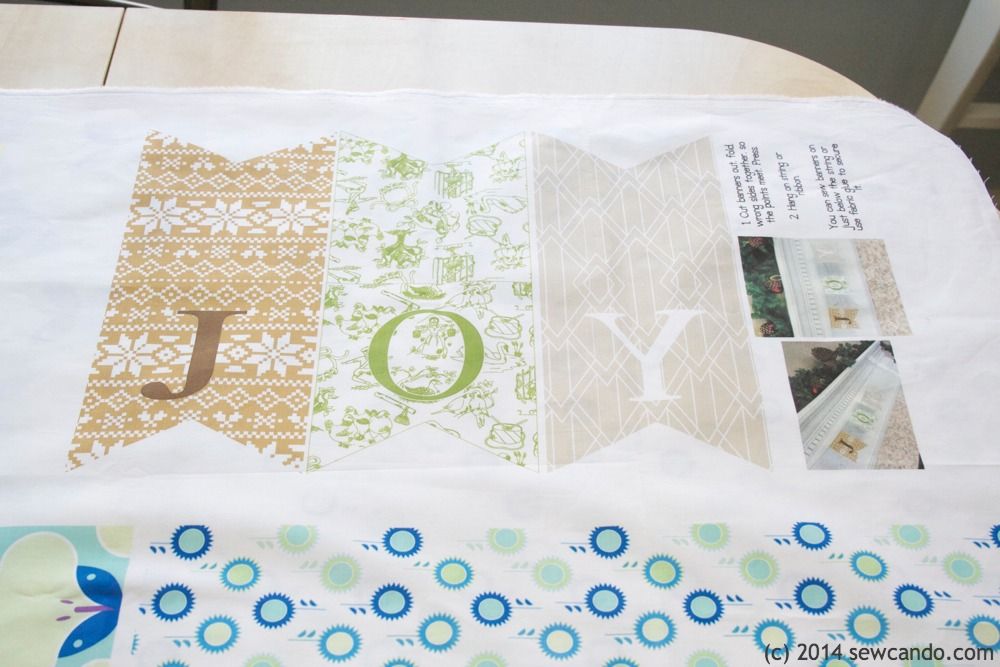 No Pre-washing. That's right, this cotton is all pre-shrunk so you really can just start cutting and sewing. FABULOUS!
Beautiful Fabric Selection. They have loads of fun designs and color ways to choose from so there is something for everyone. These are just a few of the many collections available:
Fabric Quality. The fabric itself is really nice too. It's 100% cotton poplin so it's got a better weight and hand than basic quilting cotton. It's printed with
eco-friendly,
water-based, textile pigments here in the US, which is also nice. At the moment cotton poplin is only fabric type they offer, but they may offer others in the future. The price per yard is about the same as you'd pay for most designer cotton yardage, except you also have all the customization extras included too.
It was a lot of fun selecting exactly what I wanted on so many levels and seeing it realized. And sewing with it was great too. I created this backpack & stuffed mouse with my fabrics: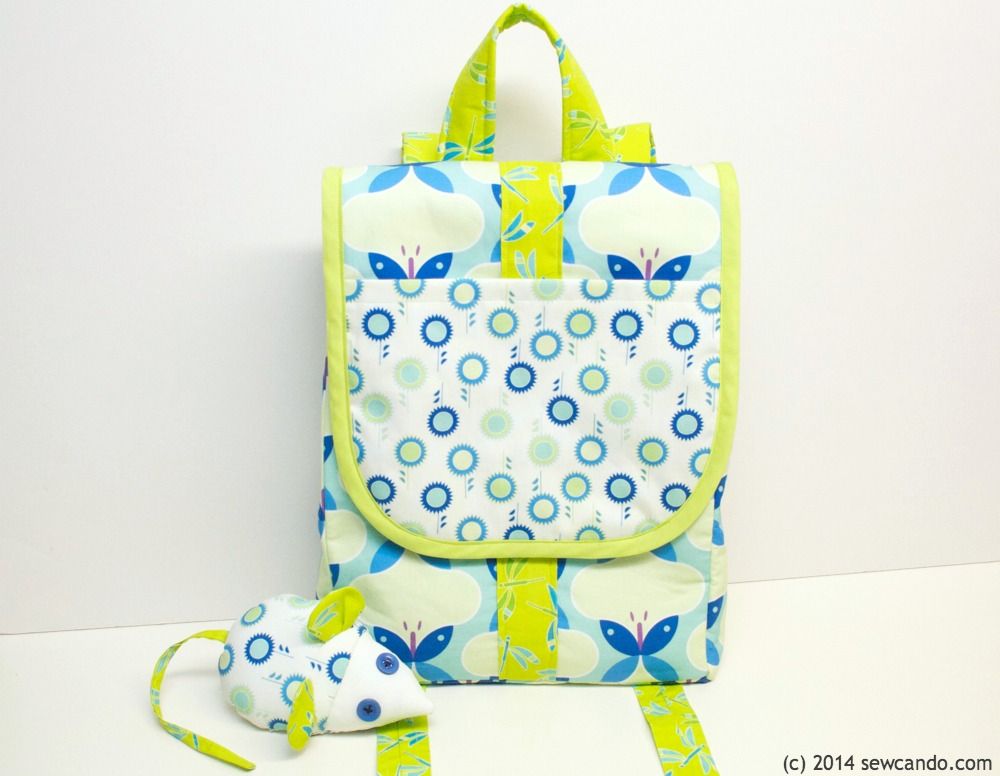 I'll be sharing a full tutorial on how to make my FlapHappy Backpack in my next post, so be on the lookout for that very soon:)
I had such a great experience shopping and using fabric from Modern Yardage, I've now collaborated with them to create and offer My Little Mouse stuffie as a free selvage pattern. By using MYLITTLEMOUSE
in the notes section at the payment page of checkout you can request this cut & sew pattern I've designed as a free bonus project with any ord
er.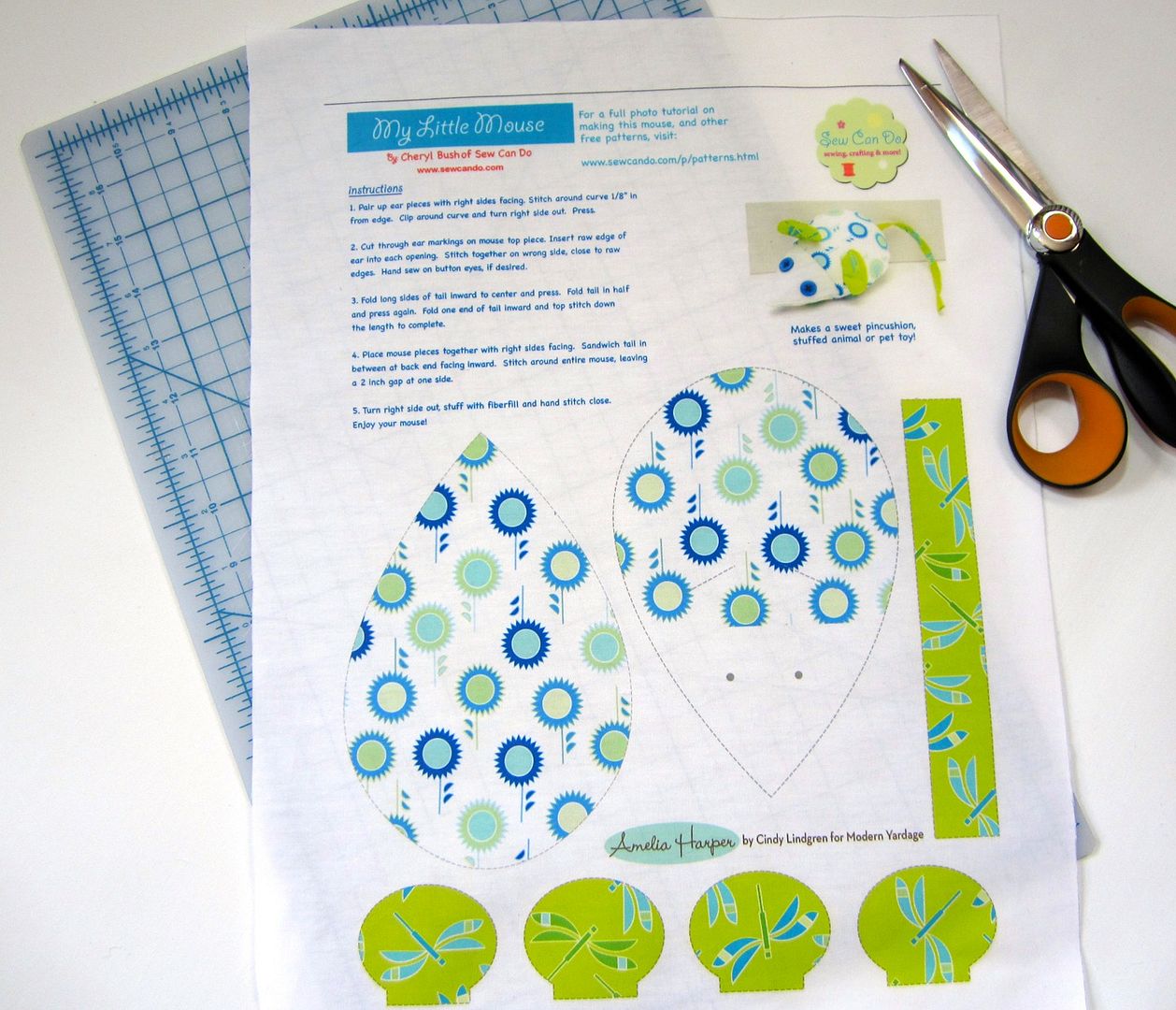 I'm really excited to share my first fabric printed design through
Modern Yardage
and to share a great new place for all of us to find new fabrics! Find out more on their site or through their
Facebook
,
Twitter
,
Pinterest
&
Instagram
pages.
I was not financially compensated for this post or the My Little Mouse project.
I received the Modern Yardage fabric shown, to review & use as I desired.
The opinions are completely my own based on my experiences.