This was the test with the dress I'm sharing today.
I also want to start by clarifying this post's title. The question isn't really about the state of decades old tissue paper or if you're deliberately wanting an item to seem retro. It's more, how well can a pattern from 30+ years ago mix with the styles of today?
I needed a last minute holiday dress for my 4yr old just days before Christmas. I knew nothing good would be left in the stores and cheapskate here didn't want to pay for one either. So I scoured my stash and found
this 70s dress pattern: Simplicity 8279. It was in a box full of old patterns my mom gave me a few years back. The dress pieces had never even been cut out.
The dress style looked pretty good - a dirndl skirt, princess sleeves and ruffled cuffs. Nothing crazy, but as I was making it I kept wondering if it would turn out really great or it would look like a time warp. It's not like there was time to make a back-up!
I figured using a contemporary print would really bring it up to date. But then I wondered if my color choices were totally crazy. Grey and brown? For Christmas? If you'd described it to me first I'd have said "Blech, pick again", but something about this print drew me in. Maybe it was because I was looking for something winter-festive, but could still be worn after Christmas was over. Sewing time is precious these days so a 1 day wearing for a few hours of my time wasn't gonna cut it. Or maybe it was the fact the fabric was just $3.99/yd. I'd say both were key factors. And curiosity about the usefulness of this pattern sealed the deal.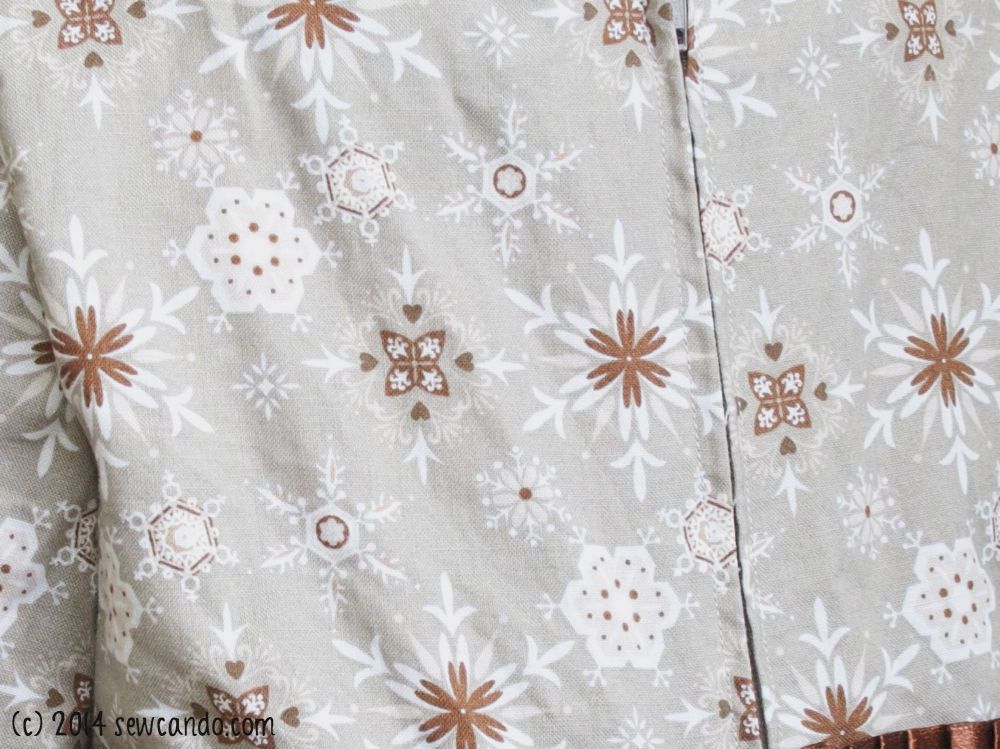 I was also a little worried about the size. The pattern included only a single 3T (which seems to have been really common back then, as opposed to the four to eight different sizes included in most today). My daughter usually wears a 4-5T these days, so I made the seam allowances on the sides and connecting the bodice & skirt slightly smaller to give a little wiggle room. Truthfully I didn't need to bother - it's still roomy enough for her to wear next year too: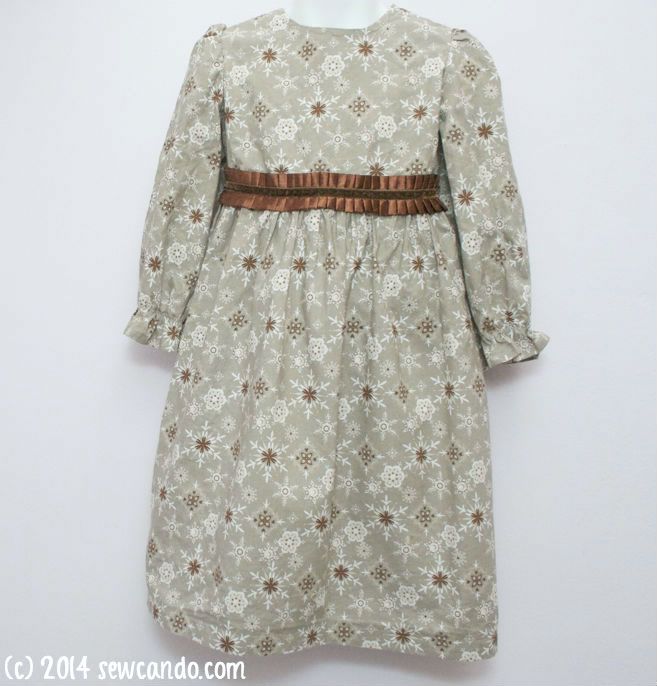 The back is a basic zipper. I usually hate them because I'm super picky about them being perfectly stitched and loathe having to undo any stitches if it's not to my liking, but this one was pretty easy. And a hook & eye at the top make the collar area less of a hassle too: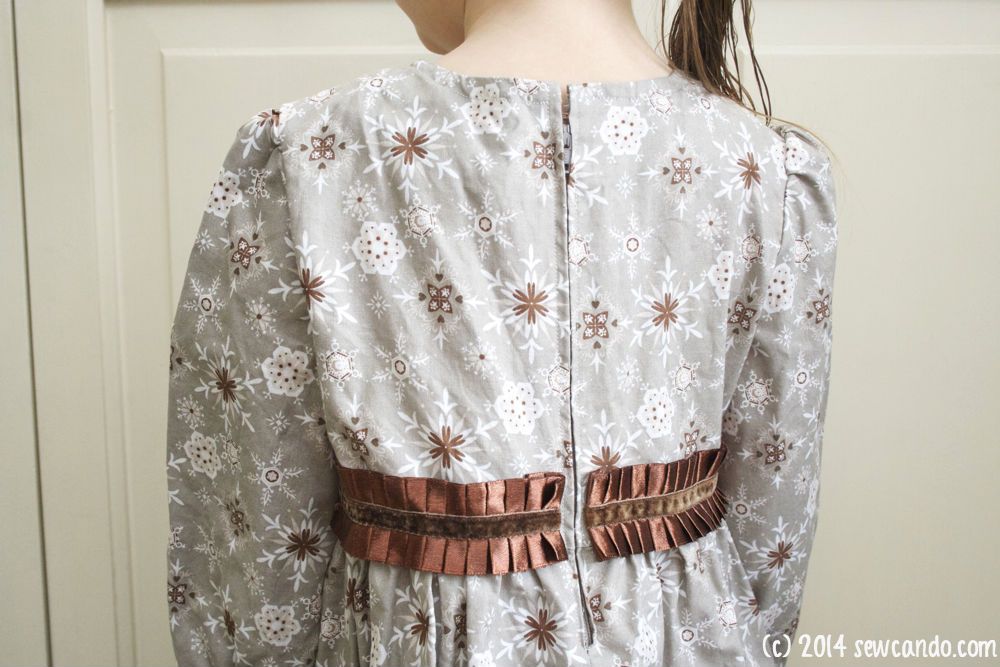 The pattern itself was easy to follow. The wording and steps seemed a lot clearer than similar patterns today. I did do a couple of shortcuts which I'd recommend on any similar styles if you want to save time. The first was for finishing the facing inside the dress. Trying to double fold and press a curve 1/4 inch wide or smaller is a pain in the neck to me and is too easy to goof up. I just trimmed off 1/4 inch of the edge and finished it with some 1/4 wide double fold bias tape. Way quicker: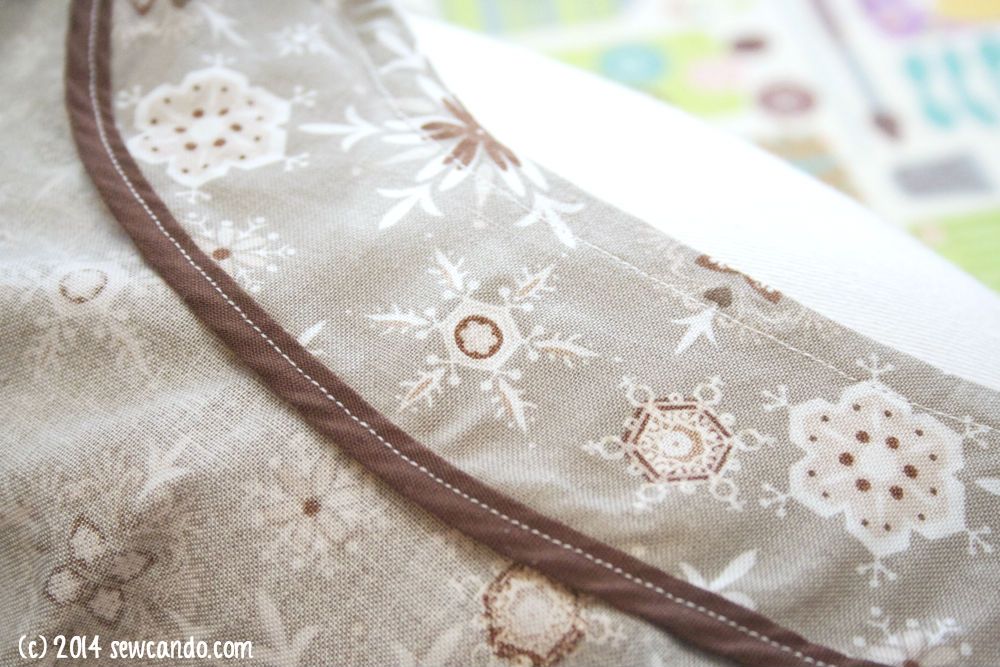 I also don't love having to make a casing and snaking through super skinny elastic for cuffs. So I grabbed some 1/4 wide elastic, cut it 1 inch wider than my daughter's wrist measurement, then stretched & stitched it into place with a zig-zag.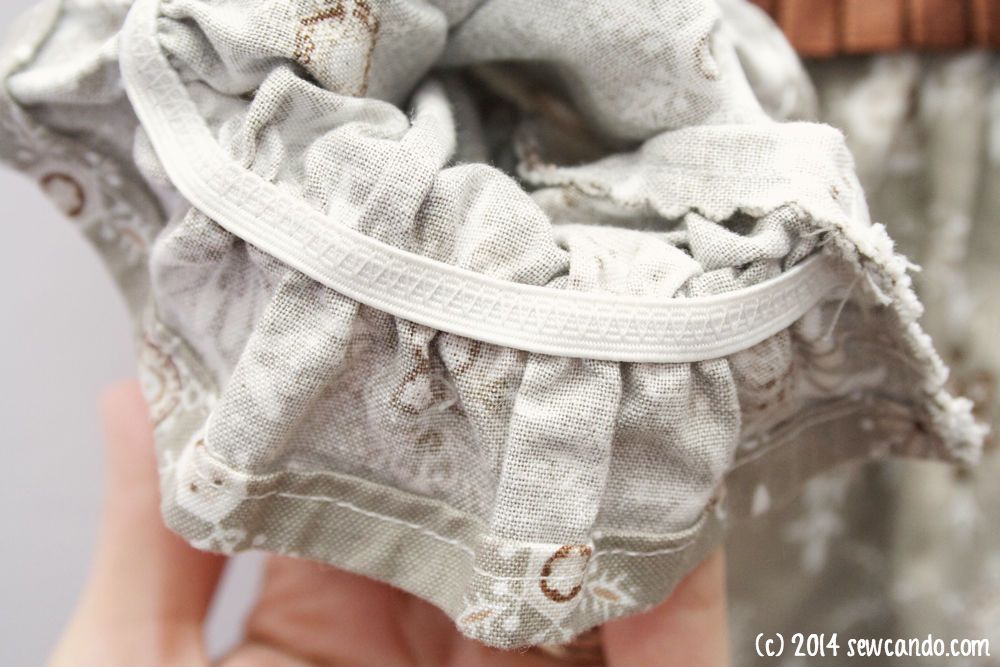 Again, same effect half the time:
Once it was done I stitched on this velvet & satin ruffled trim to make it a little more dressy and break up the print a little: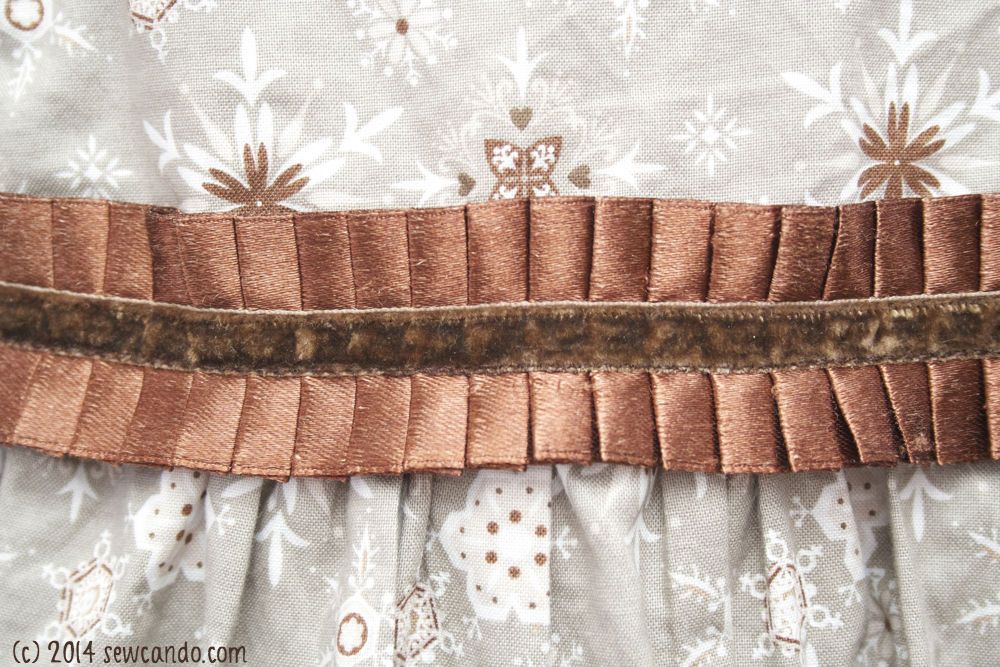 The most dated thing about the pattern was the skirt lengths. The 70s seemed to be about ridiculously short, barely covers your undies, or, trip and fall down the stairs, granny nightgown long and those were the two options it provided. So I measured the length of another dress in her closet and went with a mid-calf style.
Is it super trendy? No, but s
eeing it on, does it look like she has an 8 track collection or was an extra in Herbie Rides Again? I'd say no (although both would probably be hipster cool today).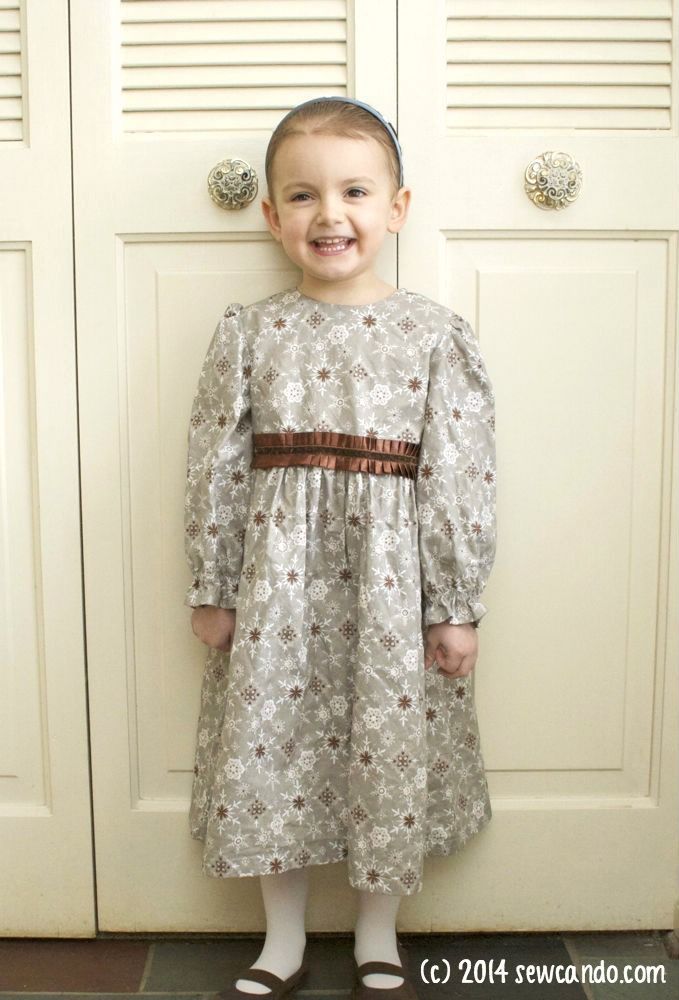 The answer to my initial "does is withstand time"? Yes, it's a classic. When I was in my teens & early twenties my grandma, a seamstress, would always talk about picking "classic" clothing. At the time I was more interested in trends and couldn't understand why I'd even
want
something to last more than a season or two. Now that I'm older, wiser, and follow my own style more than everyone else's, I get it. Unfortunately my grandma isn't around to hear me say it, but she was so right. Well designed lines always look good. So definitely keep an eye out for timeless patterns collecting dust is someone's attic or at the flea market. They could cost next to nothing or even be free. You may find a hidden gem you can use for years and years like I did:)

I'm also sharing this project with my FAVE LINK PARTIES.