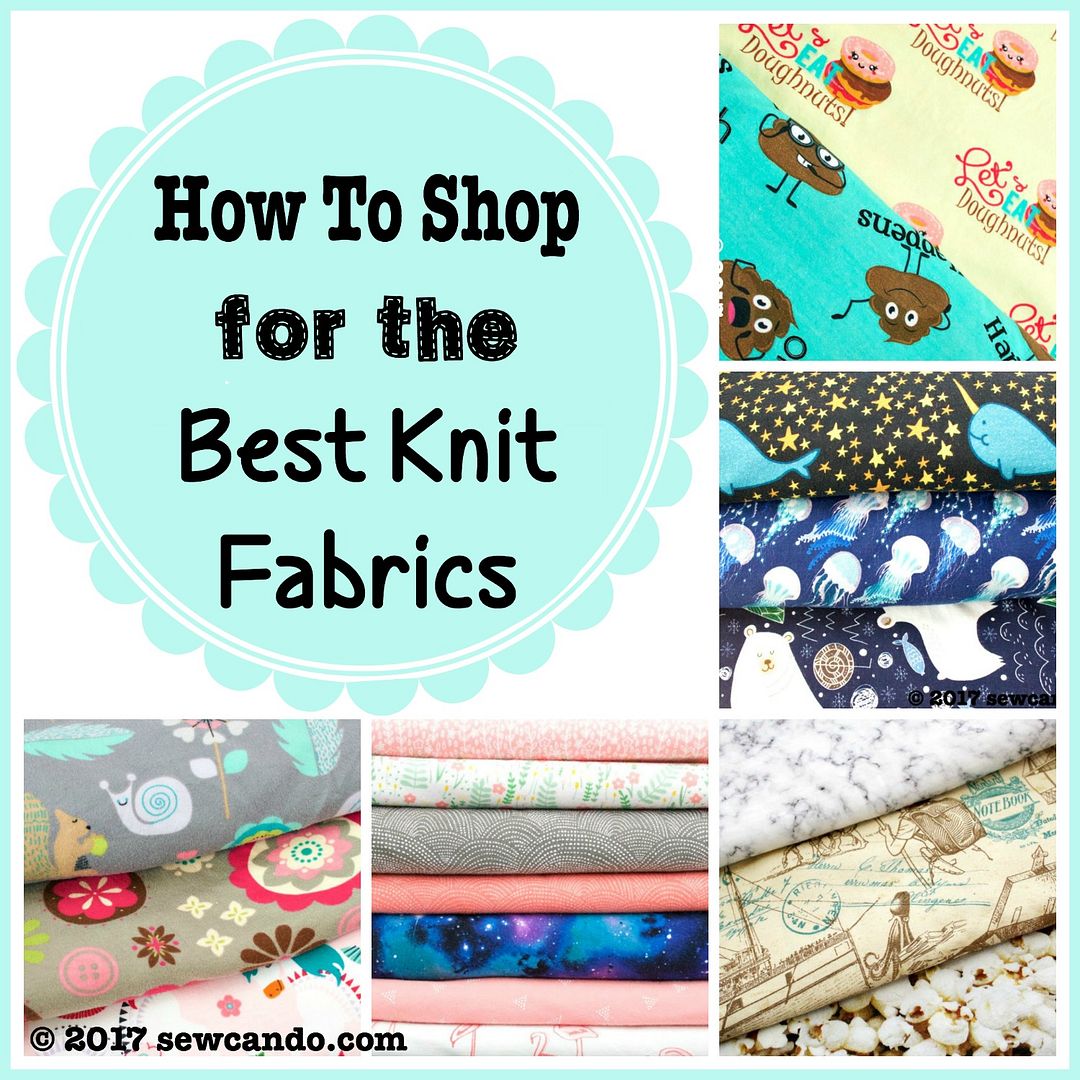 Buying knit fabric can be a tricky endeavor. Many stores treat it like an outcast and usually have a pitifully small selection. Buying it online can be a roll of the dice since you can't actually feel and see the fabric. Throw in the myriad of types, weights and stretch percentages and it can be a challenge to find the right thing. Today, as part of my Sewing with Knits Series, I'm sharing some of my tips & experiences to make it easier to find what you really want.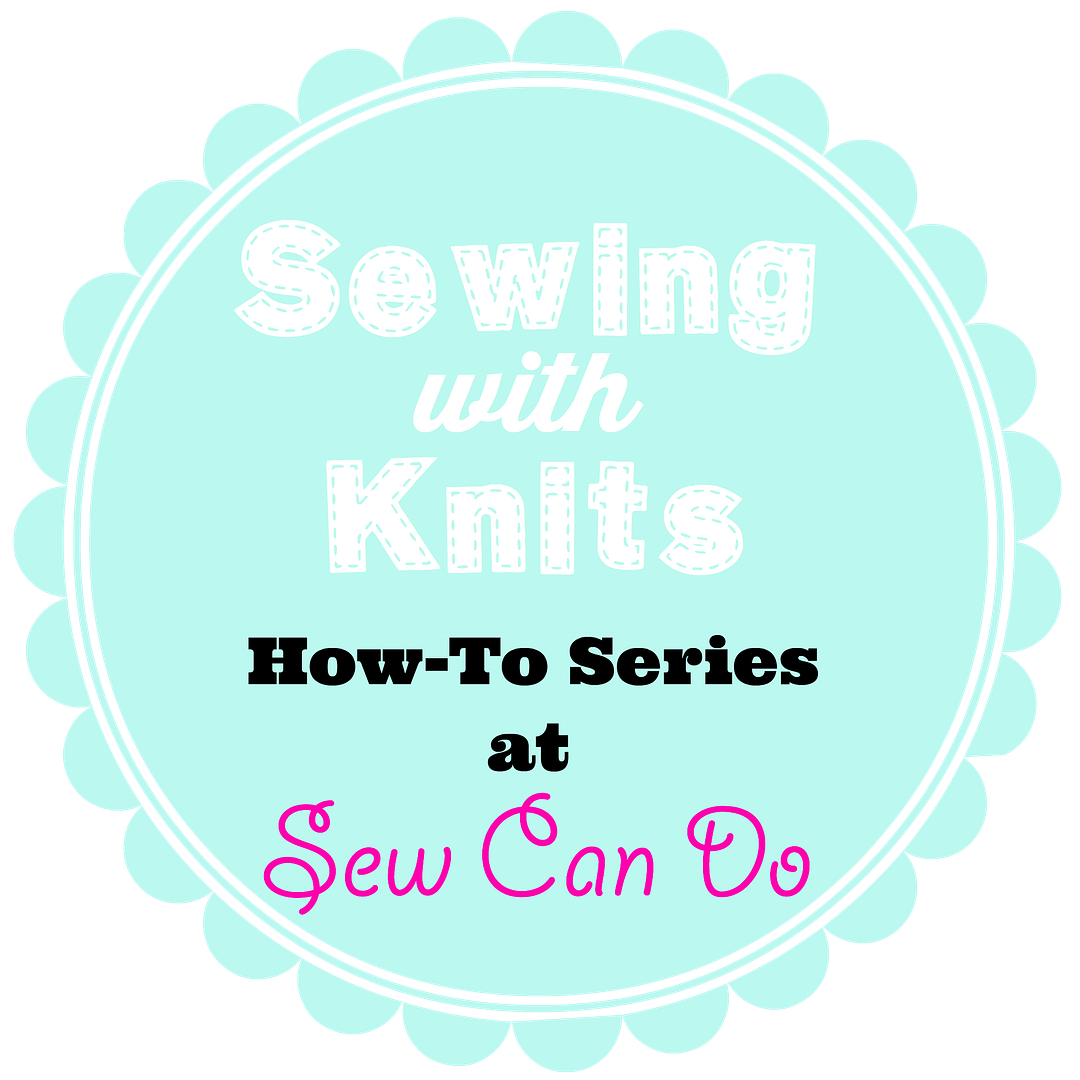 I honestly wish someone had given me guidance on fabric buying years ago so I'd not wasted a lot of time & money on the wrong stuff. I've seen a lot of posts sharing specific favorite shops for knits, but not actually sharing how to shop.
The good news is there's a LOT of choice these days. When I first started sewing 9 years ago, cotton knit fabric was kind of tough to come by, but now there are many more brands and places to find knit fabric.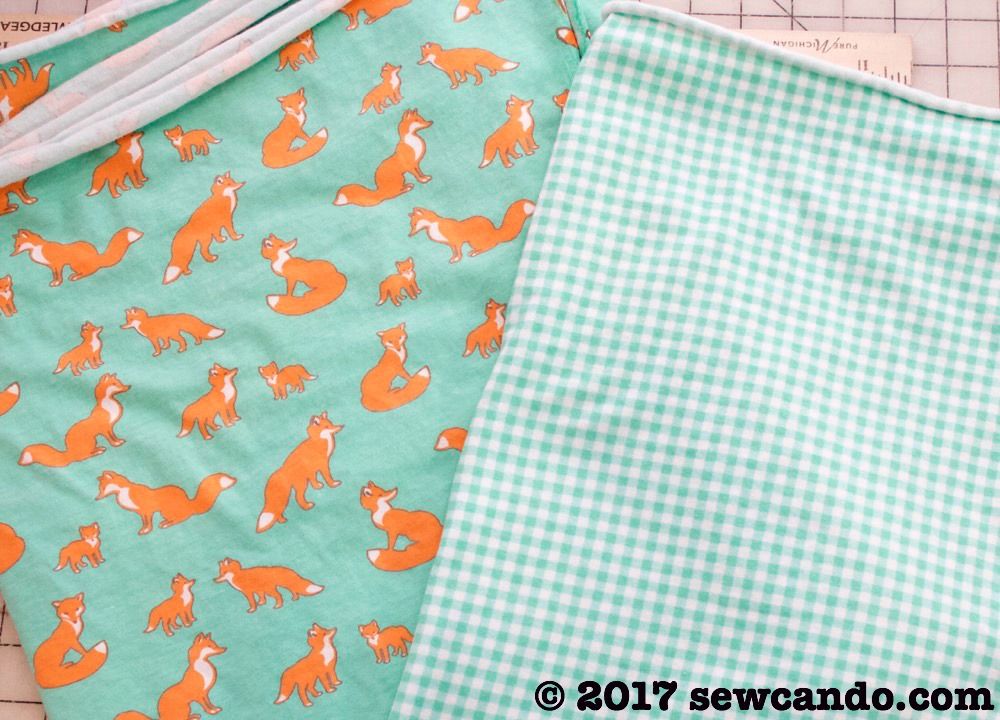 What To Look For in Knits: My last Sewing With Knits post, Know Your Knits Fabric Guide, gave all the info on the different types of knits, their uses, weights and how to determine stretch. Use this info when shopping to make sure that print you just love is actually going to work for your project. Knowing what to look for is the first step!
Price Advice: When it comes to knits, do NOT let low price be the key factor in the selection. I'm usually a bargain hunter/cheapskate when it comes to fabric, but this can steer you wrong with knits. Yes, sometimes you can score an insane deal, but the reality is good quality knit fabric usually comes at a higher price point. It will sew smoother, hold up better when washed and stretch nicely so whatever you make will hold up better over time. It's ok to be a knit lover, but make sure the ones you love are worth it!
And don't be afraid to not buy too. With my kids getter bigger, sometimes it's just not economical to buy a couple yards of a themed print knit at $18-25/yd to make them a shirt or pajamas when I can buy something very similar, readymade, for under $15 on sale. Save that money for a really special project or a knit that is truly unique instead.
Where to Shop
Shop By Maker - If you know you like a specific knit fabric manufacturer, use their list of retailers/stockists to easily find where to buy them in-store & on-line. These makers have consistency in their quality which makes buying new prints a lot easier. Art Gallery, Birch Organic, Bolt, Dear Stella, Michael Miller, Riley Blake, Robert Kaufman, Timeless Treasures are just a few.
Some Dear Stella & Timeless Treasures City Knits
Word to the Wise on Brands - Be sure to check what type of knit and the standard width a brand offers first. Birch Organic knits, for example, are 2 way stretch, interlock and only 42in wide, while others like Riley Blake and Dear Stella are 4 way stretch cotton spandex and 58/59in wide. That's a big difference!
Width difference: Birch Organics vs Dear Stella
Brick & Mortar Shopping
Local Independent Fabric Shops - these are rare places for most of us, but it's worth checking to see if there are any nearby, what they carry, or if they are listed as a retailer on a favorite brand site. Being able to see and touch knits in person, before buying, is always a plus, so support local!
Chain Fabric & Craft Stores - Jo-Ann Stores, Hobby Lobby, etc. These usually have a variety of knit fabrics, but the selection is typically small (at least compared to aisles of cottons & fleece). The quality is also all over the map. When I was new to sewing I always bought my knits this way. "They're so cheap and right there to start sewing asap...it's good, right?" Big mistake. Sometimes the quality is good, but mostly they're either ultra thin and slinky (aka nightmare to sew) or, if the thickness is better, tend to pill up after a handful of washes and easily stretched out of shape. This sweatshirt fleece was great to sew with...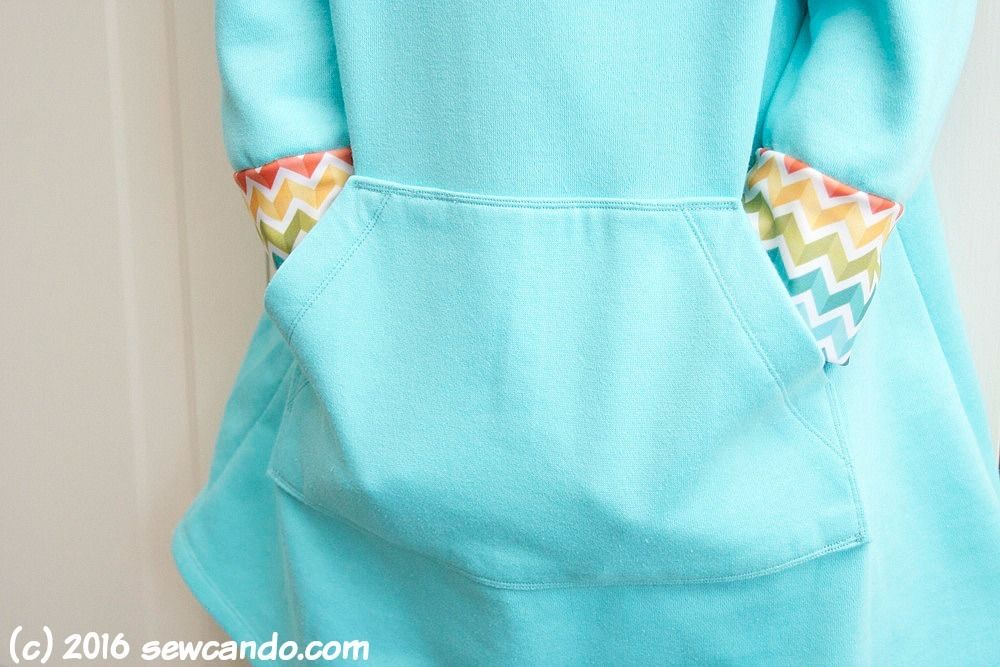 but after a few washes it pilled up a lot:
These interlock prints were super cute and total impulse in-store buys). Yet, I know from past experience they won't really last as clothing for more than a dozen wearings. Not ideal since I'd planned to use them for pajamas that would be worn regularly.
Online Shopping
Big Fabric Sites - The ones with thousands of fabrics. Fabric.com, FabricExchange, Mood Fabrics, HartsFabric, etc. I used to buy my knits this way too, but don't any longer. The quality can be random and the descriptions aren't very accurate, especially if no fabric brand name is given. Unless you are already familiar with the named fabric maker they carry and know it's good, it can be gamble on quality. Some have sales, so if you're willing to take a chance, or know what brand you love, these might work for you.
Small Shops - These tend to have more consistency in brands and quality. There are tons out there, Fabric Worm, Hawthorne Threads, Nature's Fabrics, Girl Charlee, Jumping June Textiles, Frollein S (also called EU Textiles), just to name a few. Searching for a particular brand or print usually brings up many of these shops you might not know by name.
Sales can occur every so often too, so signing up for their newsletter or following them on social media can clue you in to sales or discount codes.
They usually give the actual weight in GSM or ounces and content of the fabric, which is key. I bought these from a shop that's unfortunately closed since, but since all the key info was in the description, they were exactly what I expected:
FYI - just saying it's
medium weight can be a seller's interpretation so don't be afraid to ask if it's not clear. I loved this mushroom house french terry print, assuming it would be like others I'd bought, but was disappointed that it had next to no stretch when it arrived and a heavy printed ink feel. The thermal deer print gave no weight or stretch % and ended up being unexpectedly thin. That wasn't ideal for the winter top I had planned. In hindsight, I should have checked those things before buying.
Pre-Order/Custom Groups - these are a new source for getting really nice knits. Typically these fabrics are offered on small shop sites and in private Facebook groups.
I'm dedicating an upcoming post to talking in detail about finding and shopping these since they are growing in popularity, but have a bit of a learning curve to use.
Some offer hard-to-get imports like Euro knits, while others are custom run prints not available elsewhere. Print-to-order sites like Spoonflower fall in this category too.
Usually the fabric is high quality, but the downside is wait time involved and limited window of availability. These adorable doughnut & poo happens prints were some custom prints I scored this way last year: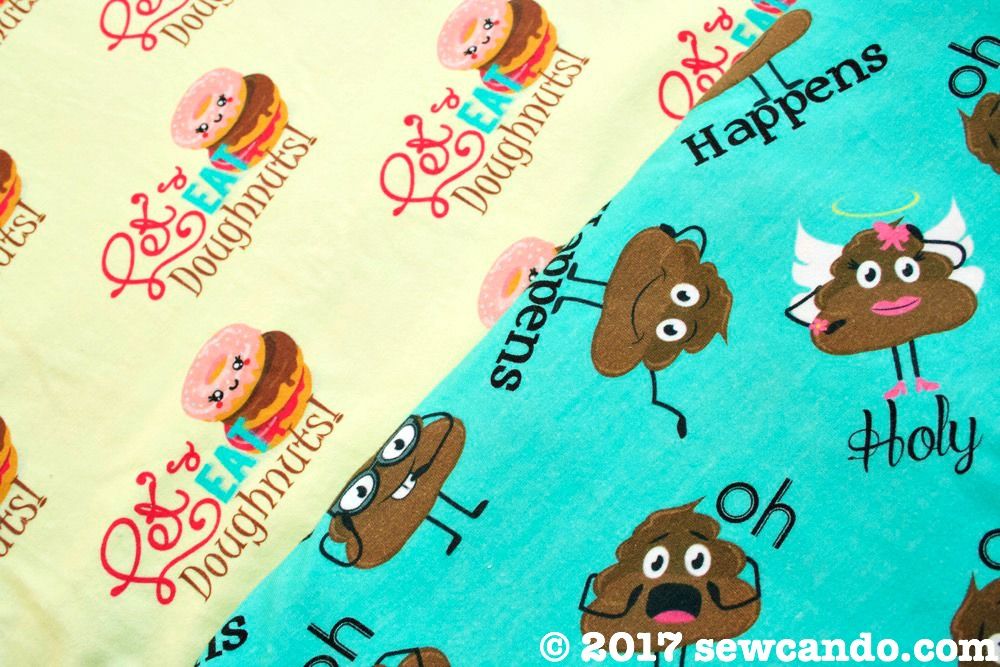 The prices can be high if it's very limited, but sometimes there's a lower price if you pre-order and they later offer it retail, like these prints from Sahara Fabrics, which had a FB group and retail site (unfortunately, as of 2020 this shop closed):
There's a difference between buying fabric you'll love to sew and will last for ages versus ending up with fabric that's just "not quite right" and will either cause maximum frustration or a wonky finished project. Hopefully this little guide will help you find those knits you were meant to love!
And if you have any advice or recommended sources, feel free to add it in the comments!
Save
Save