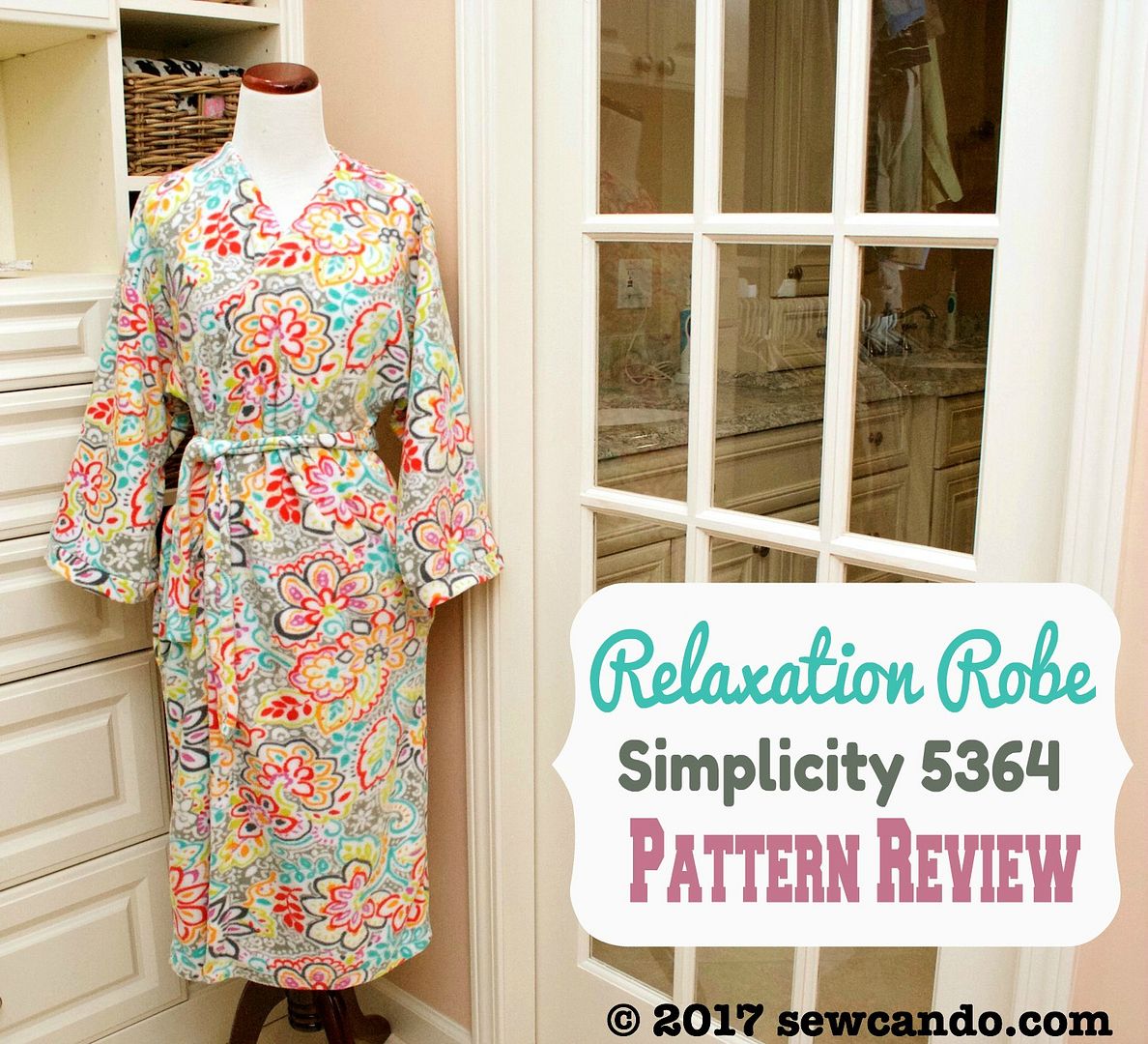 I like to keep things casual in the fashion department. With homeschooling 3 kids and do my blog/freelance projects out of the house I wear robes A LOT. In the morning, in the evening, when I'm cold. I'd probably wear them out of the house if that was acceptable. I saw girls wearing pajama pants and blankets at a coffee shop last week, so we're not that far from it these days.
Obviously with this level of robe-wearing, they get worn out fast, so I told myself I'd make my next one. I saw this vibrant fleece print and figured it would be cute enough to not look seasonal and the variety of colors would look ok with lots of my pajamas.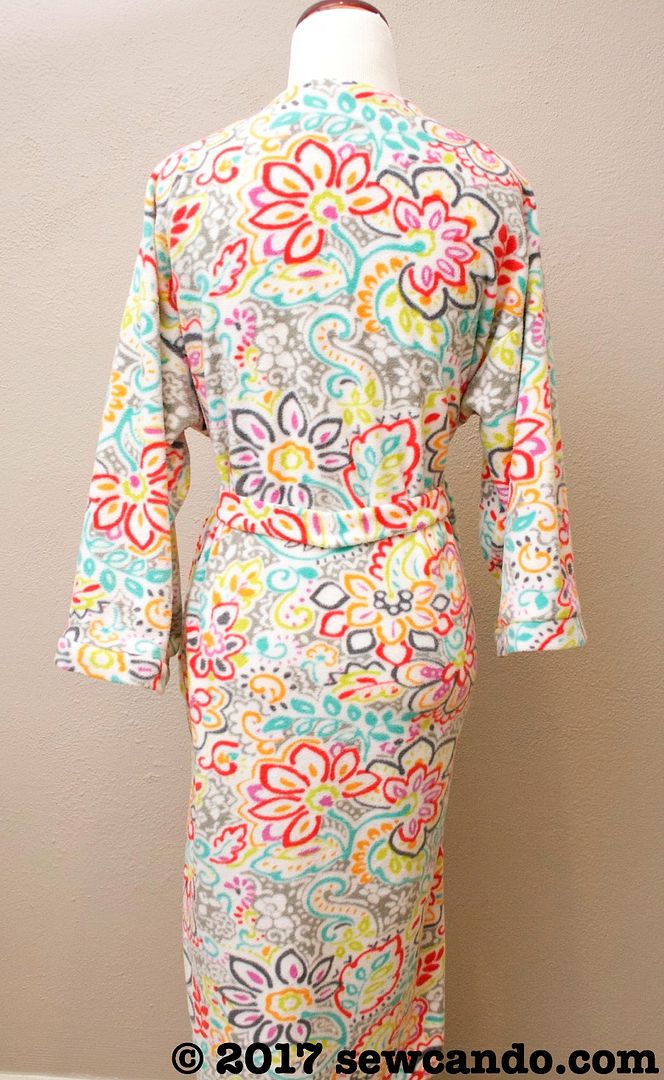 I'd gotten this Simplicity 5364 pattern back in 2008. I'd only ever
used it to make robes for my husband.
This version was one of my earliest sewing projects. So boring!
But the pattern itself is handy. It's one of those sized for the whole family patterns, which works well over the years as the kids grow and items need replacing, so I'm going to use it more often. It includes pajamas pants too. Picking the right fabric makes a big difference as you can see.
Sewing-wise, it's a good easy-win kind of project. Simple for a beginner, a total auto-pilot relax project for anyone else. The shape works well for all body types, and is loose enough to wear pajamas under, but doesn't look super bulky and shapeless. That is key for us ladies:
I did narrow down the sleeves a bit, since the pattern had them being super wide, almost triangular at the ends, which wasn't a look I wanted.
I also just sewed the waist tie on at the back so I wouldn't have to fiddle with loop holes or worry about losing it: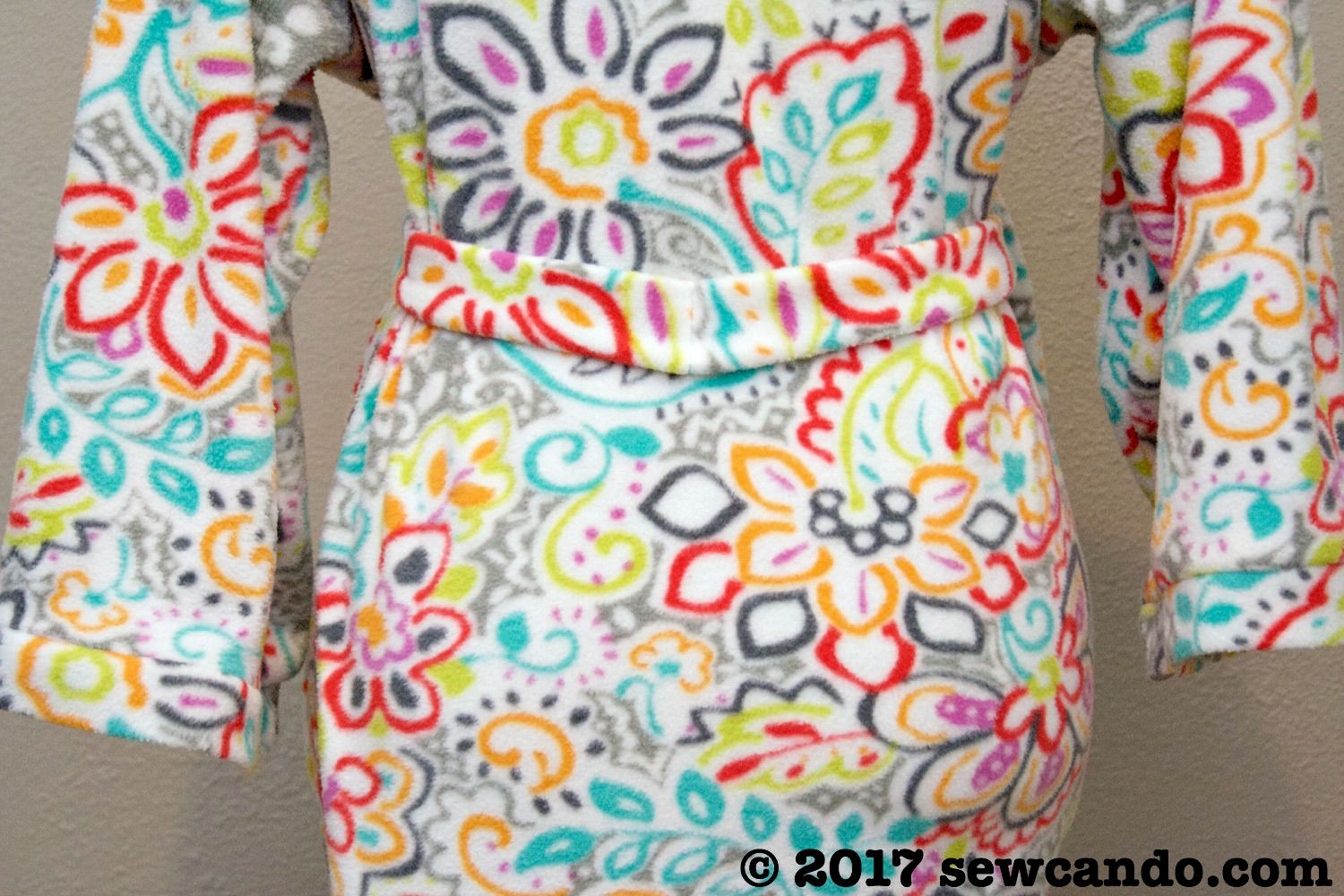 There are nice deep pockets on both sides too: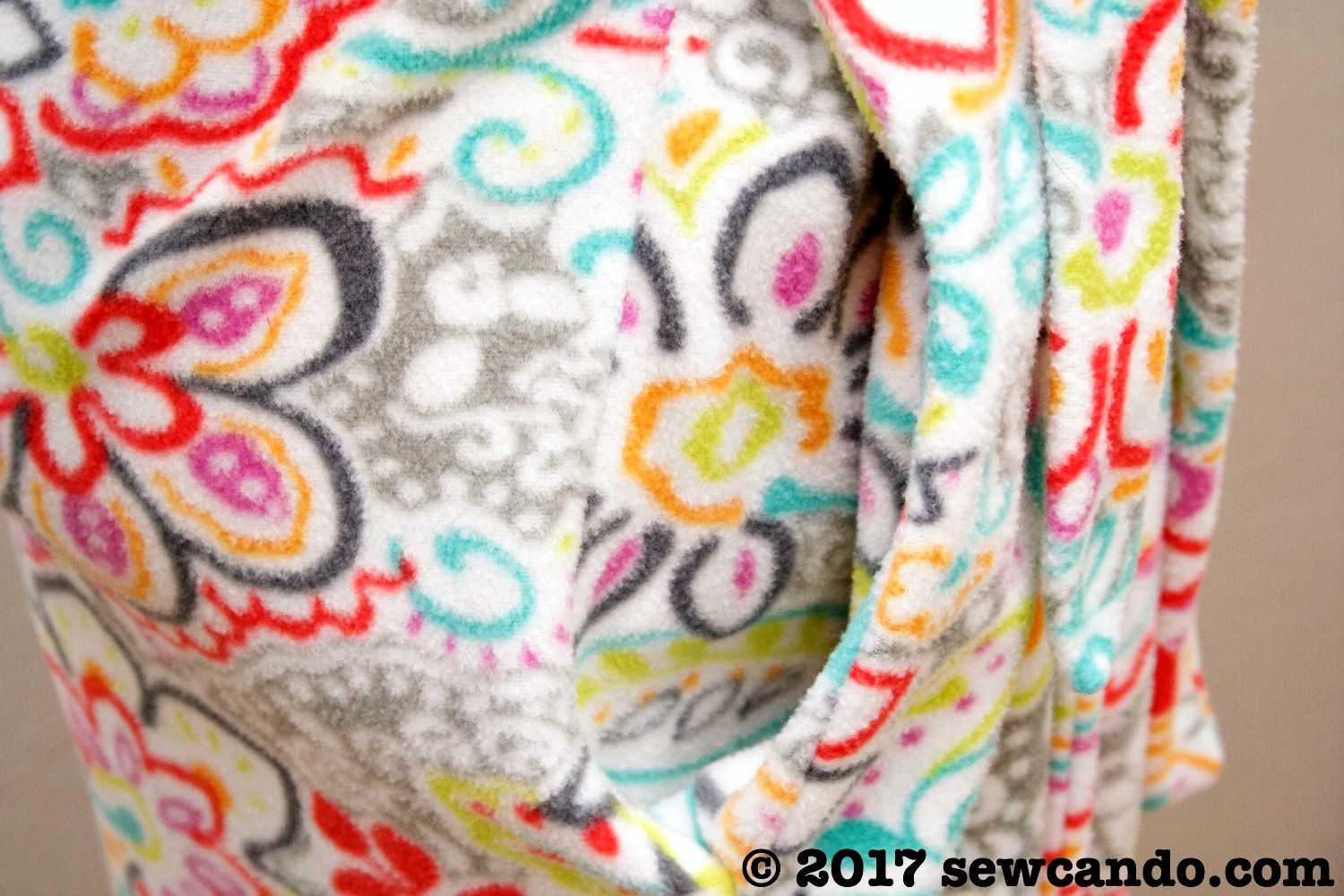 I love that in an afternoon (with multiple interruptions) I had a fun new robe. I've already worn it more times than I can count, so I'll need to keep my eyes open for more fun fleece or cuddle prints to make more. Maybe one for every day of the week is a smart move...I may need to start wearing them to the coffee shop after all ;)