Oh Summer. I thought you'd be long and lazy and offer plenty of sewing opportunities. I made today's item at the very beginning of the season and thought "Hey, I'm on a roll - I'll be making stuff all the time now!". All I can say now is HA, followed by NOPE.
I've had a few pockets of time here and there, but mainly I've been spending LESS time sewing than the rest of the year. How this is possible, I just don't know. I'm always busy, yet still have a million things to do and making stuff keeps falling to the bottom of the list. Sigh. I know I'm not alone, but it sure feels frustrating when this is supposed to be the quietest time of the year. Enough complaining though. Looking at this little dress makes me smile & feel hopeful to sew more soon. I'm just so happy with how cute it turned out.
I had a vintage McCalls 7409 pattern that my mom gave me from her un-sewn pattern stash from 30+ years ago. That's probably a sign that either moms just don't get much time to sew or the "too busy-yet can't get stuff" done trait is clearly hereditary. Maybe both.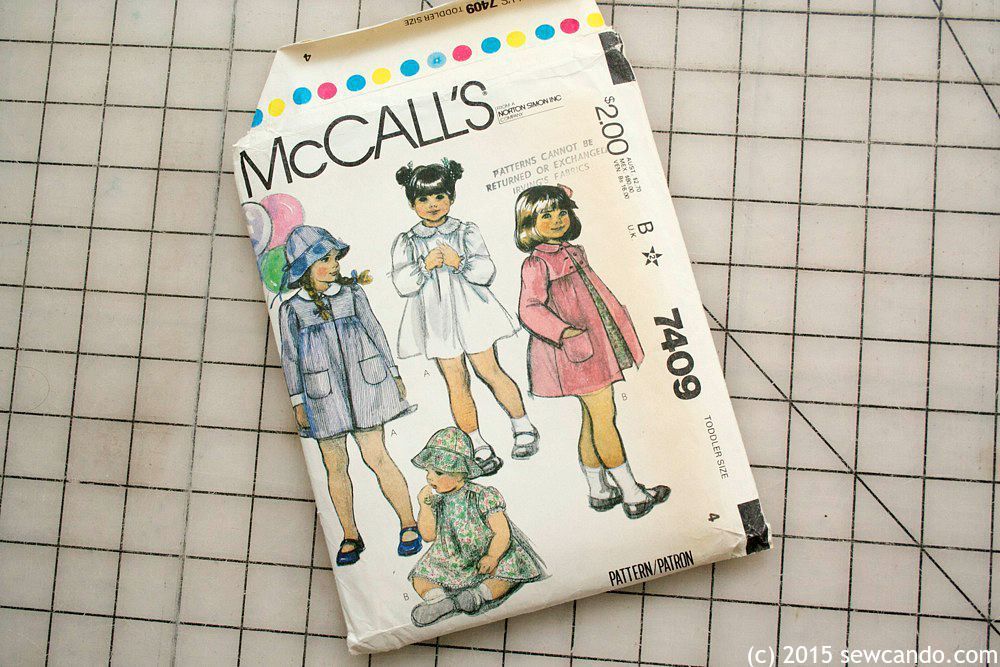 Anyway, what I really liked was that even though it was from that horrible fashion decade, the '80s, this dress design looks modern and very un-'80s: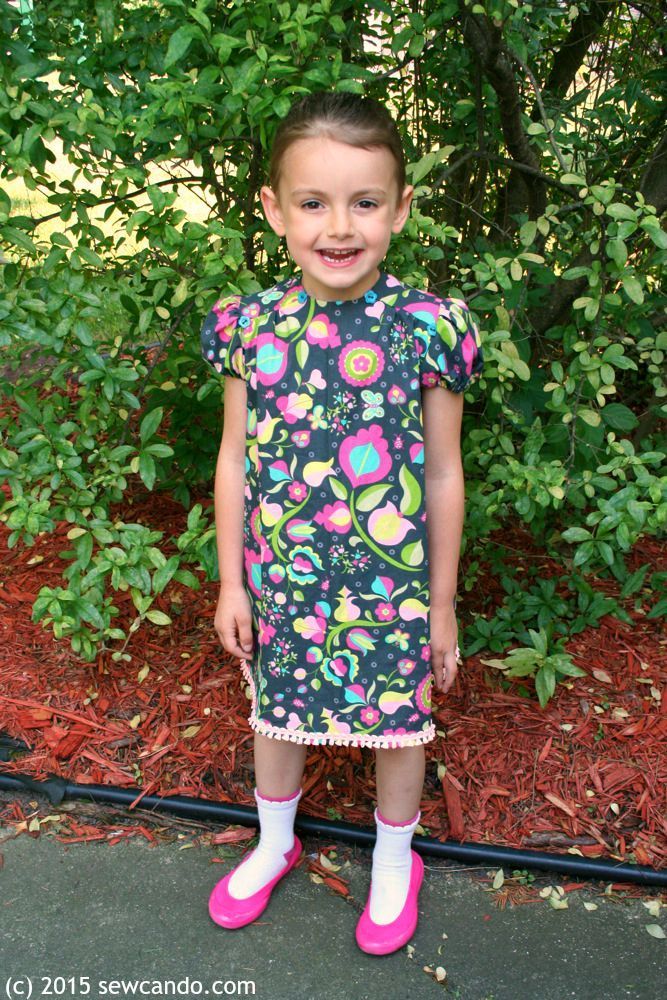 The shoulders have this little gather at the front that adds some subtle detail:
And the sleeves are pretty in shape, but not too poofy: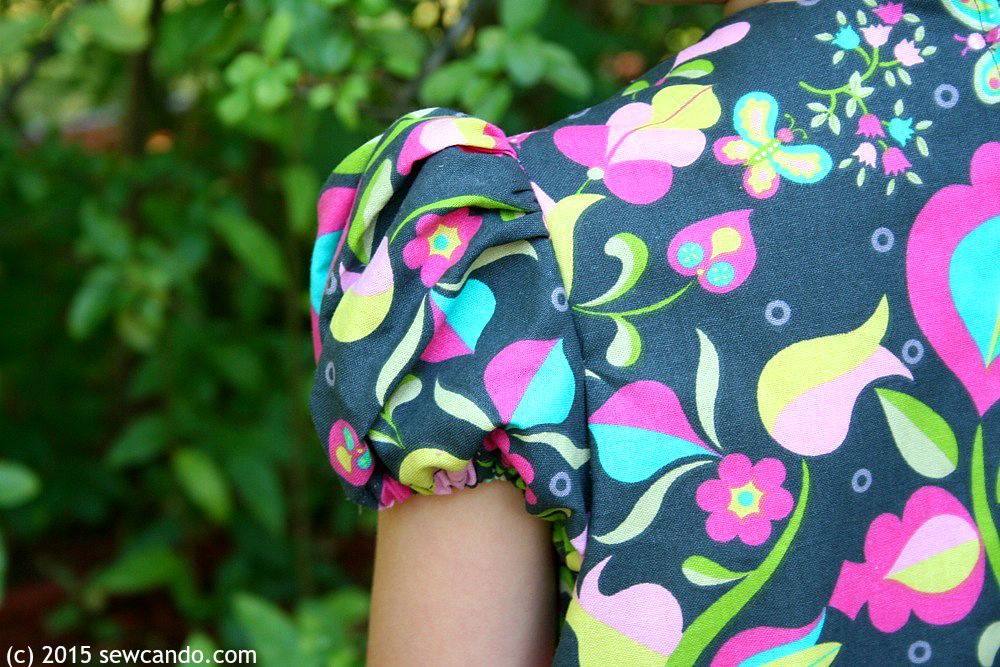 The dress has a back zipper closure, which is what kept me from using the pattern sooner. Even though I've never really had a zipper sewing disaster, I always kind of make a face when I see a pattern calls for a zipper closure. One of my irrational sewing hang-ups I suppose. In reality, it was pretty easy to do: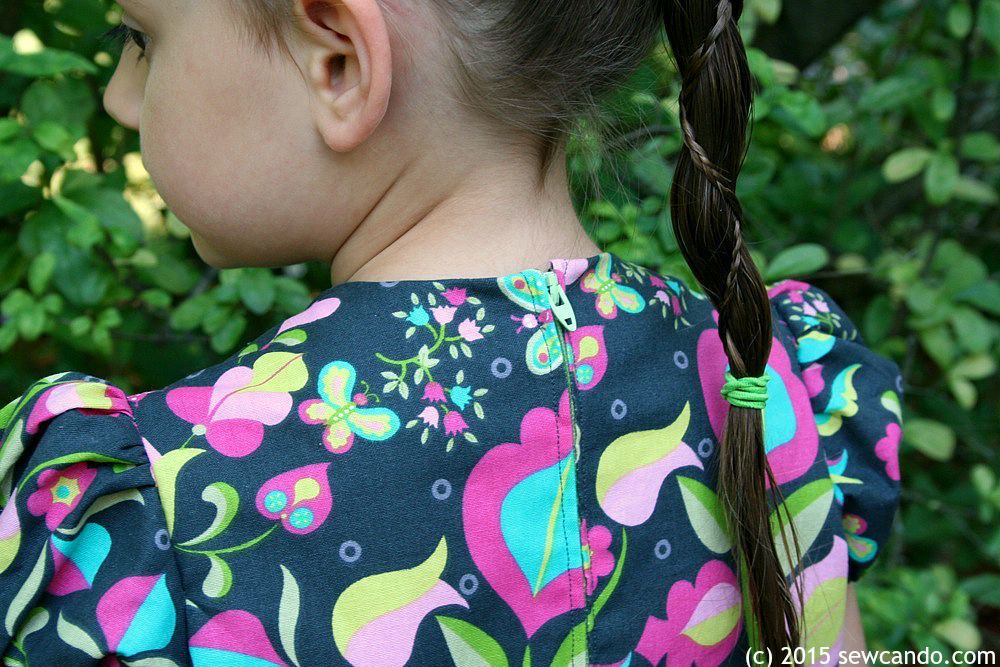 Which brings me to my next though on how much easier older patterns are to follow. I can't put my finger on exactly why, but it just seems like vintage patterns are more clearly worded and the techniques aren't made overly complicated by the designer. Just a few pieces to cut out, a few steps and you have a stylish item sewn up. The sizing also seems to fit better too. I usually have to size down and shorten for my little lady, but this was spot on: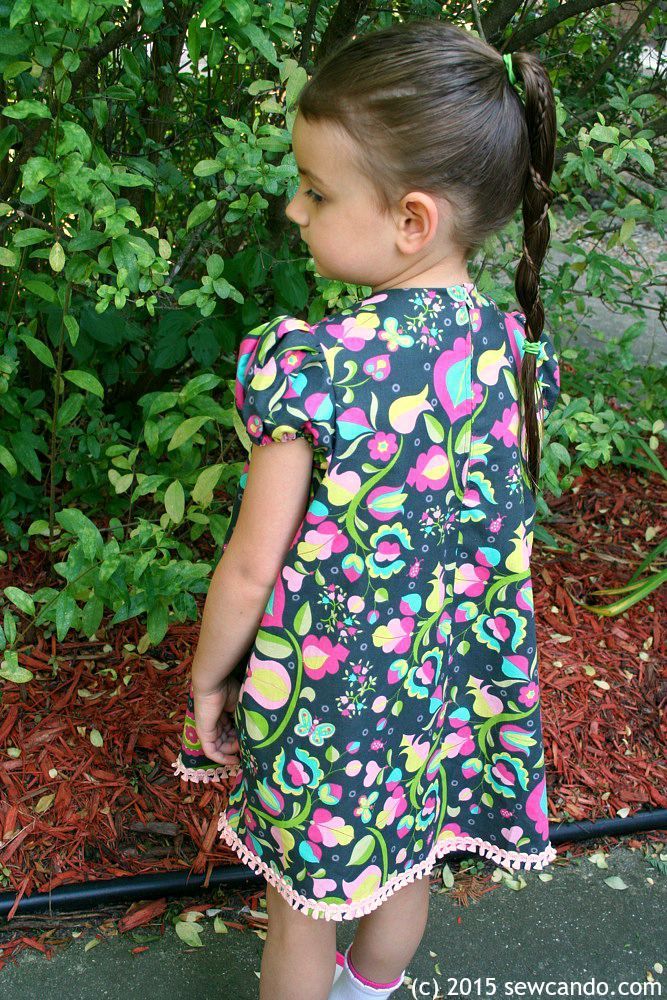 The hem is a bit on the short side - (which is common on dresses from the '60-80s), so I made it thinner to add a little extra length and gave it bonus detailing with this trim: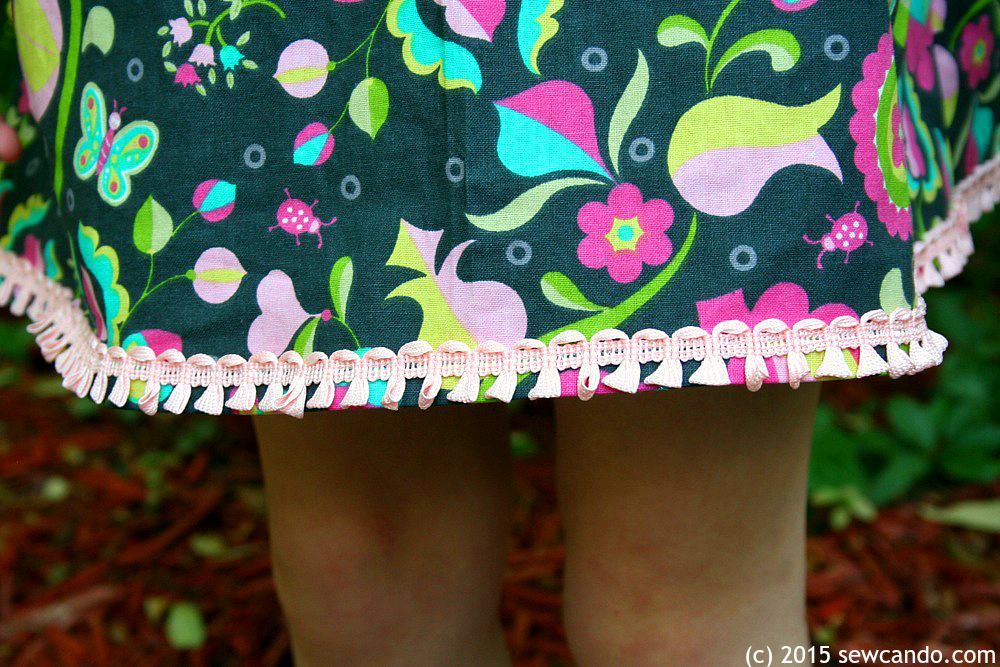 I like that the dress is full, but the detailing at the top still gives it some shape, so it's not just a big A-line sack: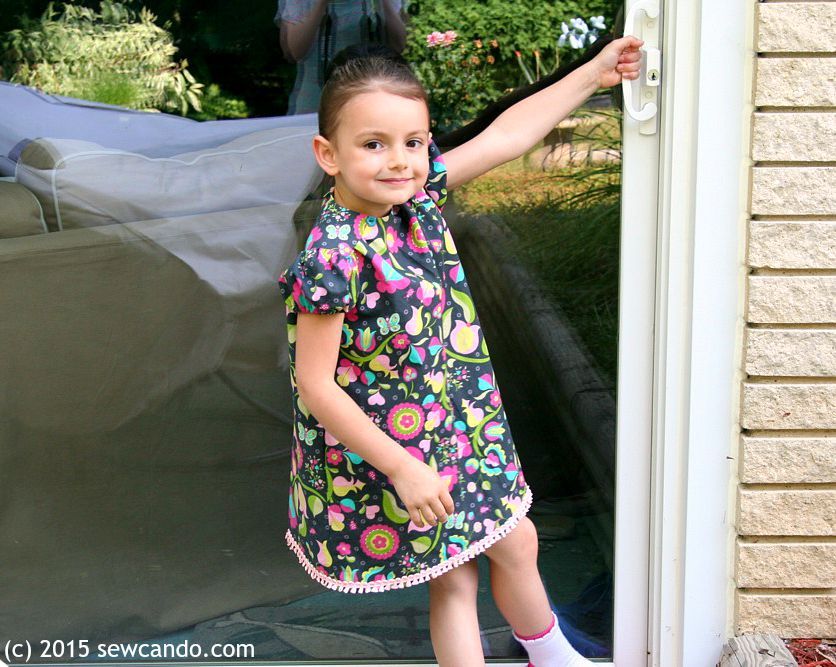 Added bonus: the fabric & trim were items I'd had in my stash for years so I got to de-hoard a little and make a cute dress. Now I've just got to make that magic again and get my sewing mojo back on. Maybe the current heat wave here is a sign I need to hole up in the craft room where it's cool and sew....