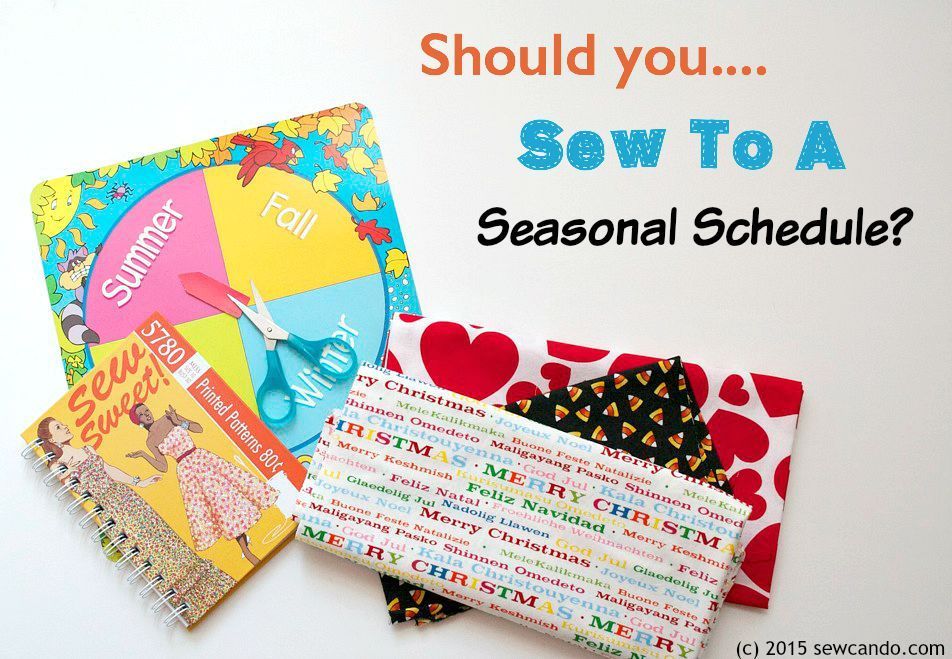 Despite it being sunny, humid and pushing 90 degrees around here for the past couple of weeks I've been thinking about Fall sewing. A LOT. Part of me thinks that's crazy - it's still Summer (which I love) and we've got a full month to go before we're back in the school and Fall activities. Yet, my pile of summer project ideas and patterns seem to hold no appeal despite this being the ideal time to do them. Does this ever happen to you?
I find myself caught in these 3 project zones:
Sewing "In Season" - I used to only want to do projects during the their actual season. If I wanted to make something for Halloween, I did it in October. It made sense and was easy to get festive mentally with all the themed items in stores and online. Oh, those carefree days! Now I just don't seem to have the time to get my ideas & gear together and often miss the window to get something made. Verdict: Won't work well until the kids move out...in a decade or so.
One of Four Holiday Shirts I did one December.
Major Advance Planning - On the flip side, w
hen I do magazine work things are really out of season. It's common for a submission call to be out for Christmas or Winter ideas when it's March or Spring themes when it's the end of summer. Personally speaking,
it can be hard to get in the creative zone to design something for a season so far off. Verdict: Not ideal for pleasure projects. Kind of DTP (defeats that point).
My Back to School Fuzzy Hedgehog Tote in the Fall 2012 issue of Stitch. It was actually designed in February.
Peer Pressure Crafting - If you're a blogger (or avid blog reader) there's a lot of pressure to "get in front" of a holiday or season. Just like store displays being obscenely early. We'll be knee deep in Valentine's Day crafts the first week of February and suddenly everyone is posting green recipes and projects with shamrocks for St. Patrick's Day. Slow down people! It's a big part of why I don't do as many seasonal projects anymore (and why I Quit the Craft Blog Rat Race last year). The idea of setting a deliberate timetable to be ahead of the game sounds a little manic...and exhausting. Verdict: No unnecessary stress, thank you. The holidays bring enough of that already!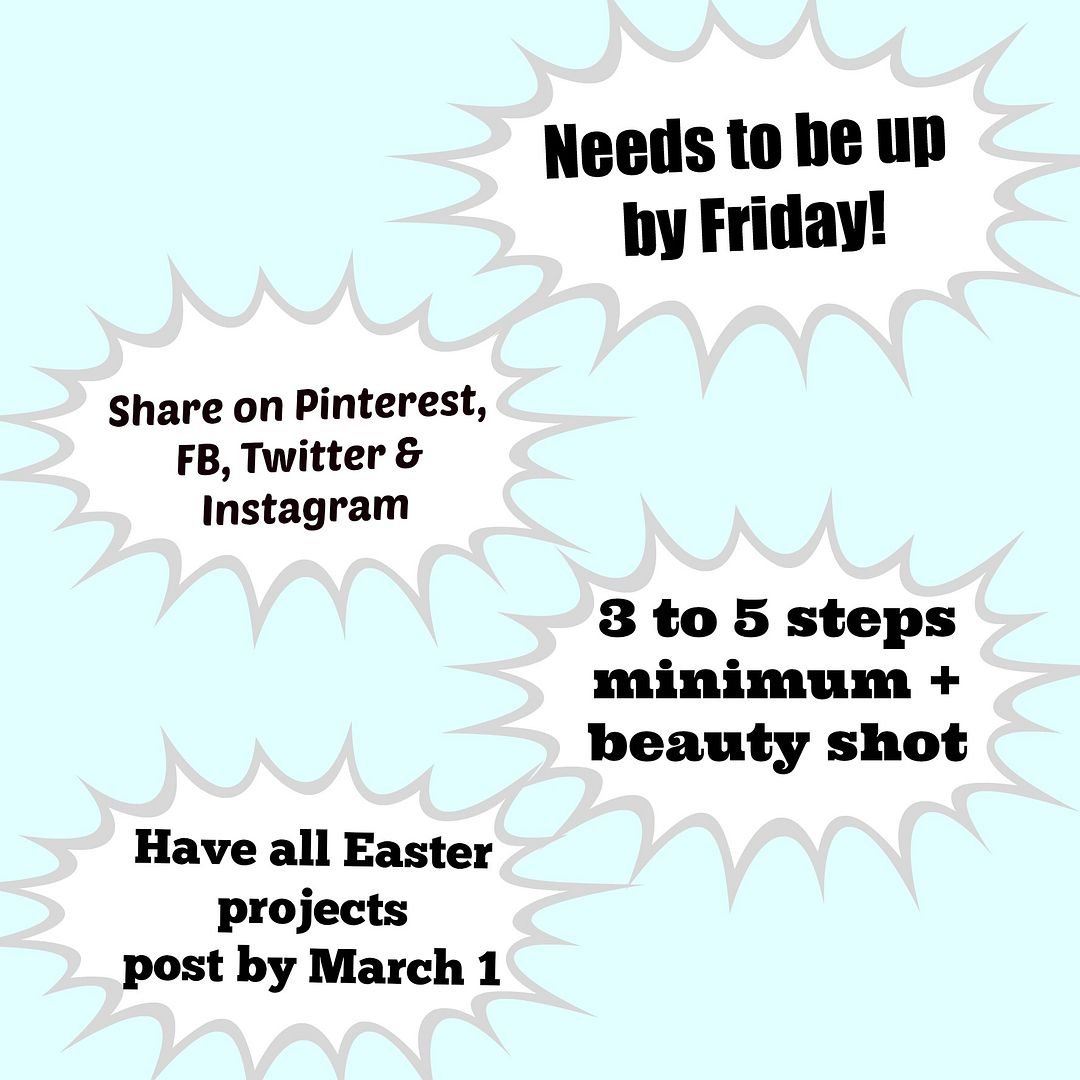 So what to do?
I suppose the short answer is just do what we want. If the mood strikes to be creative, just go for it. Who cares when it is or if it's not "in season". It may be 80 outside, but I'm gonna make fleece coats if I feel like it!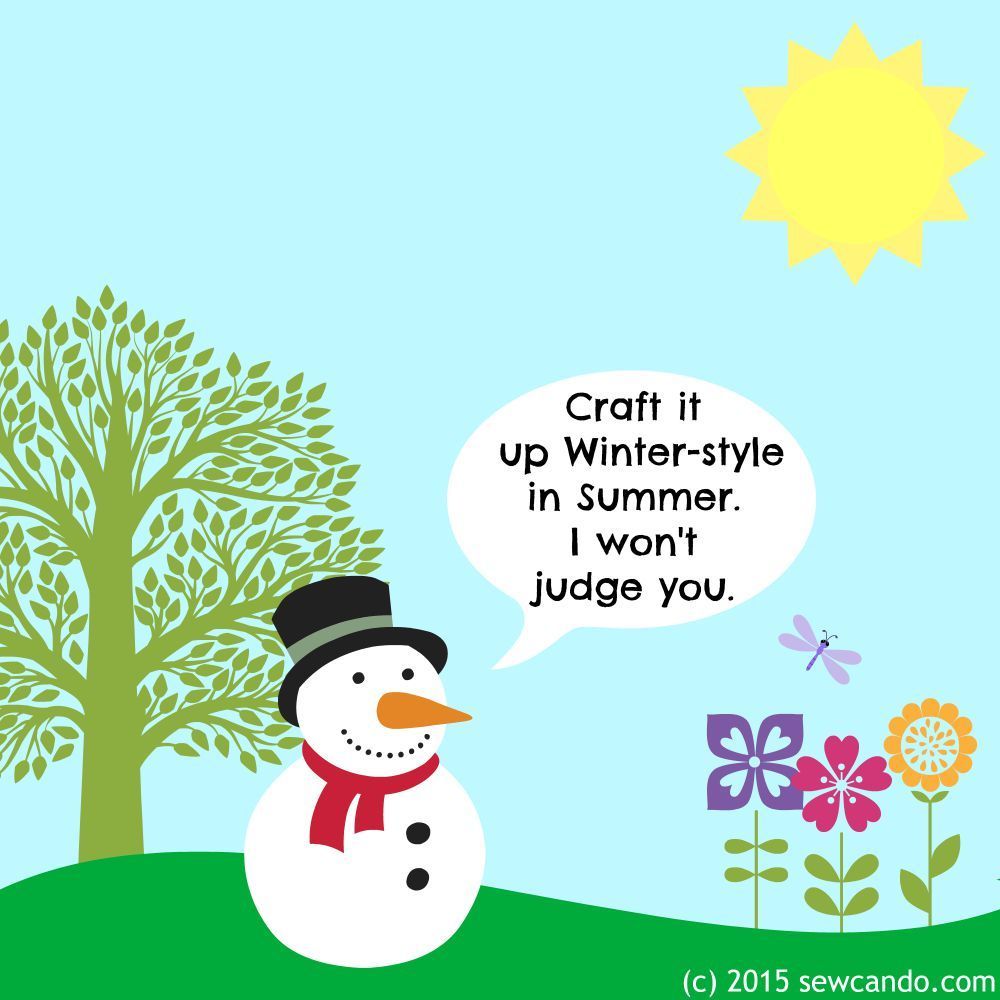 Yet, I also think it's smart to remind ourselves that just because it's a certain time (and there's a hoarded stack of seasonal fabric or supplies), it doesn't mean we have to do something if we're feeling too pressed for time. Letting crafting guilt go is better than staying up late or sacrificing time with the kids just to get it done.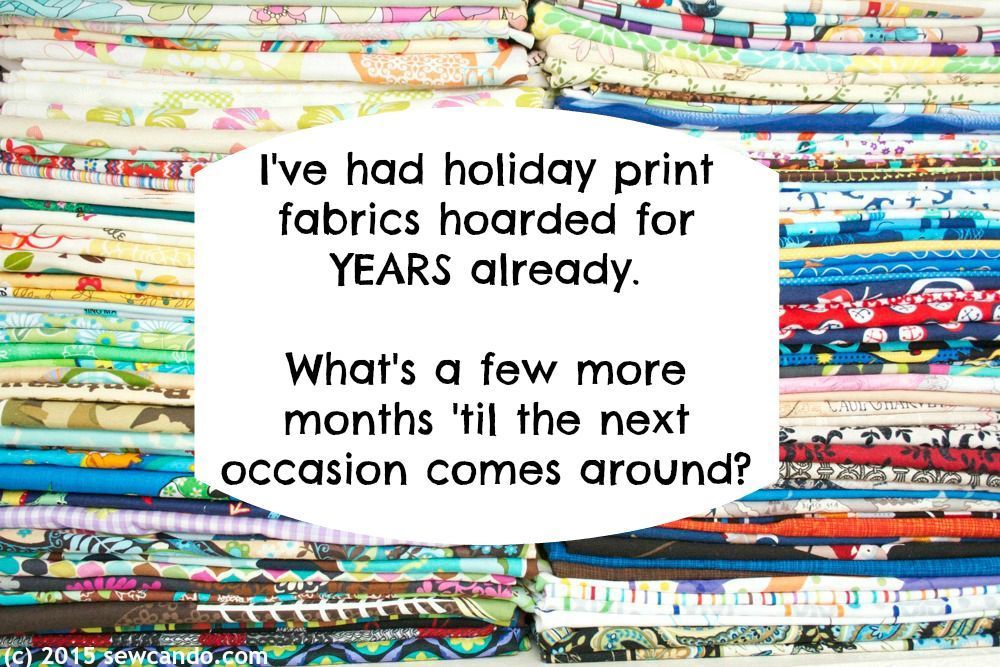 I've decided I'm just going to pick a few items that seem to be calling me and go for it. A Fall fabric or two that I'm excited about, some patterns I've been eager to try or do again and maybe some other stuff I've been meaning to craft, but just never seem to great around to starting. P
ossibly toss in a few warm weather things
if I feel like it.
Who knows - maybe I'll get a few done by the time I can really use them;)
How do you do your crafts? Do you plan them out or do them as you feel like it?