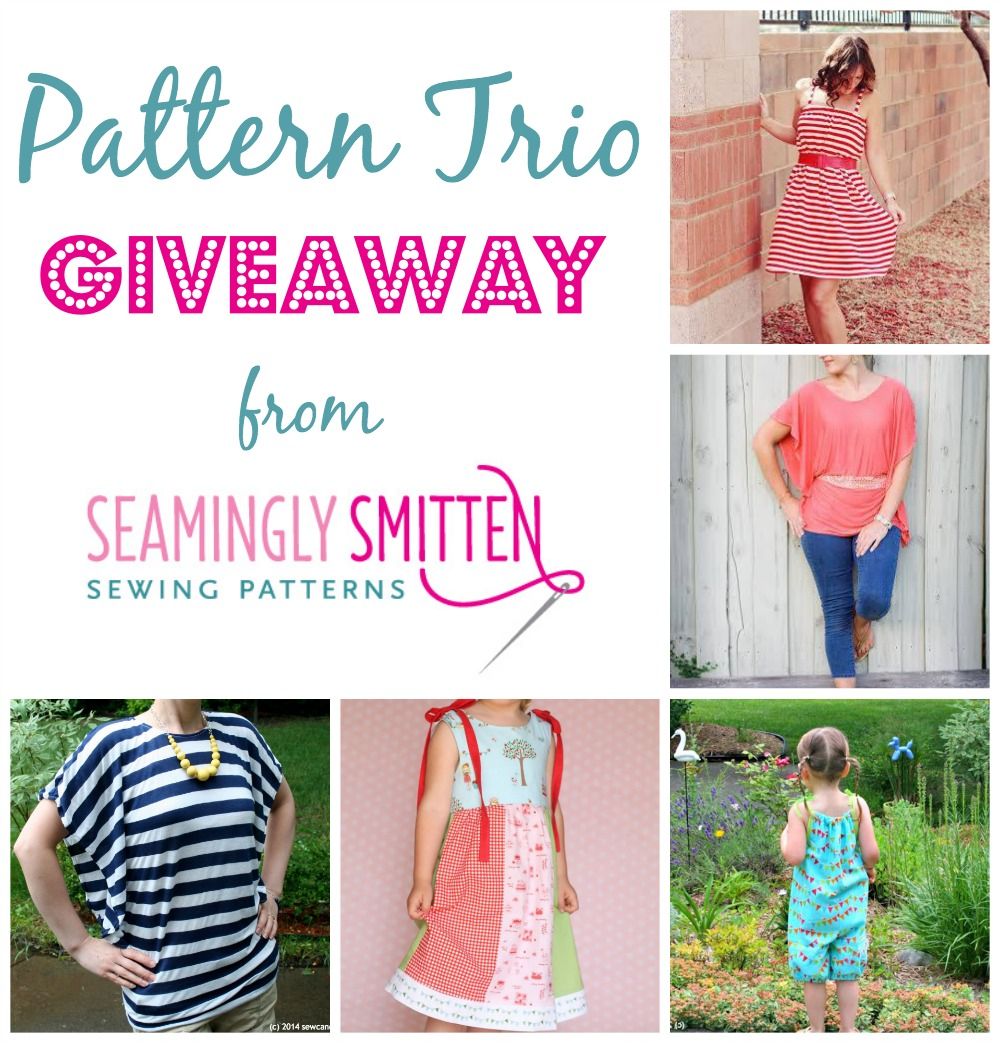 How about we celebrate this holiday week with a fun top pattern review AND pattern giveaway? Sound good? Well check this out:
Two Winners will get their choice of
3 patterns from Seamingly Smitten!
Winning some new patterns is like a fireworks celebration for your sewing machine - except they last a lot longer! Now let's get to the goods....
I'd had my eye on the Lesley Flutter Top Pattern the minute I saw it come out. This cute picture of it really caught my eye. I'm a sucker for aqua and I still dig the popular chevron look. It convinced me to buy myself the pattern and go shopping for some fun fabric to make my own.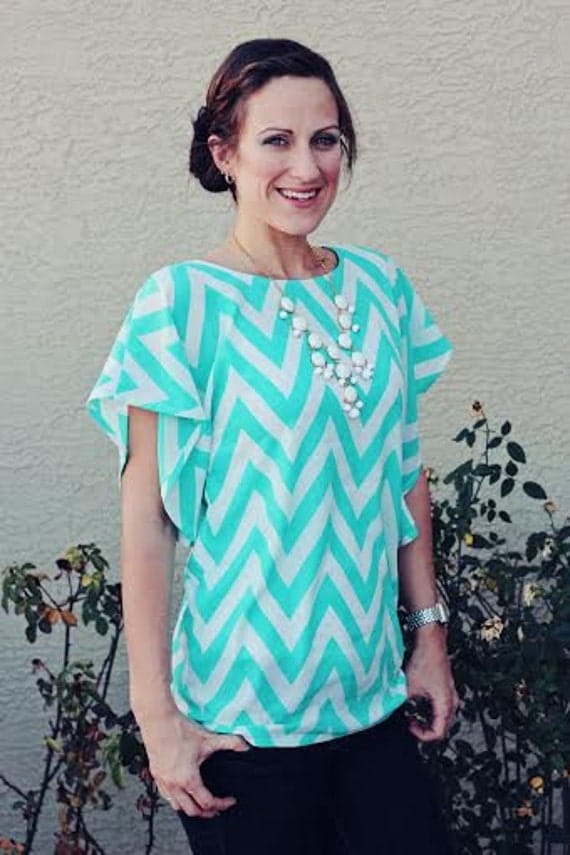 I've got to admit, I haven't had an awful lot of time to sew this summer, so these days I really need patterns that are easy to follow, don't require a lot of adjustment and look good the minute I snip the last thread. That's a pretty tall order, isn't it? This top pattern delivered on it all though!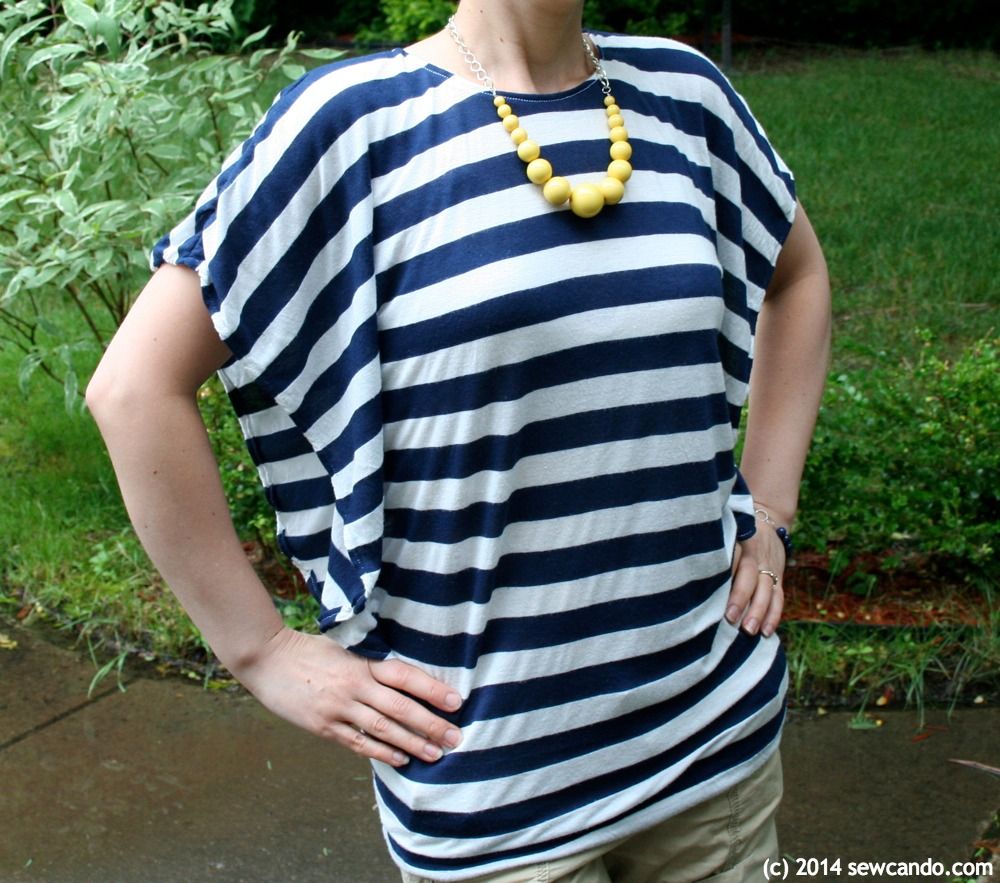 It's ideally suited for summer weather. The loose, yet feminine style is really comfortable on hot humid days. The fluttery sleeves really let the breeze in. Usually tops with that description either show too much under the arms (aka side bra on display) or the neckline goes too low, but this is just right. I've worn it half a dozen times already.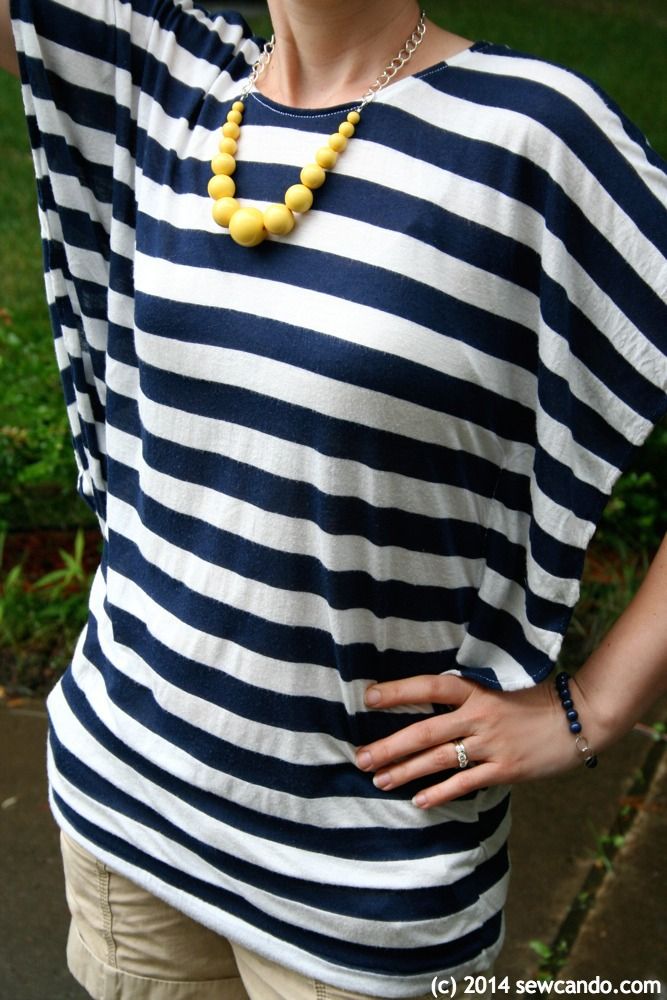 You can use just about any fabric that has drape to it: jersey, silks, voiles, plus poly & cotton blends. My navy stripe fabric is a lightweight jersey knit.
Since there's only one pattern piece to cut that part goes really fast and it's pretty simple to do all the hemming on the sleeves & neckline - even without a serger.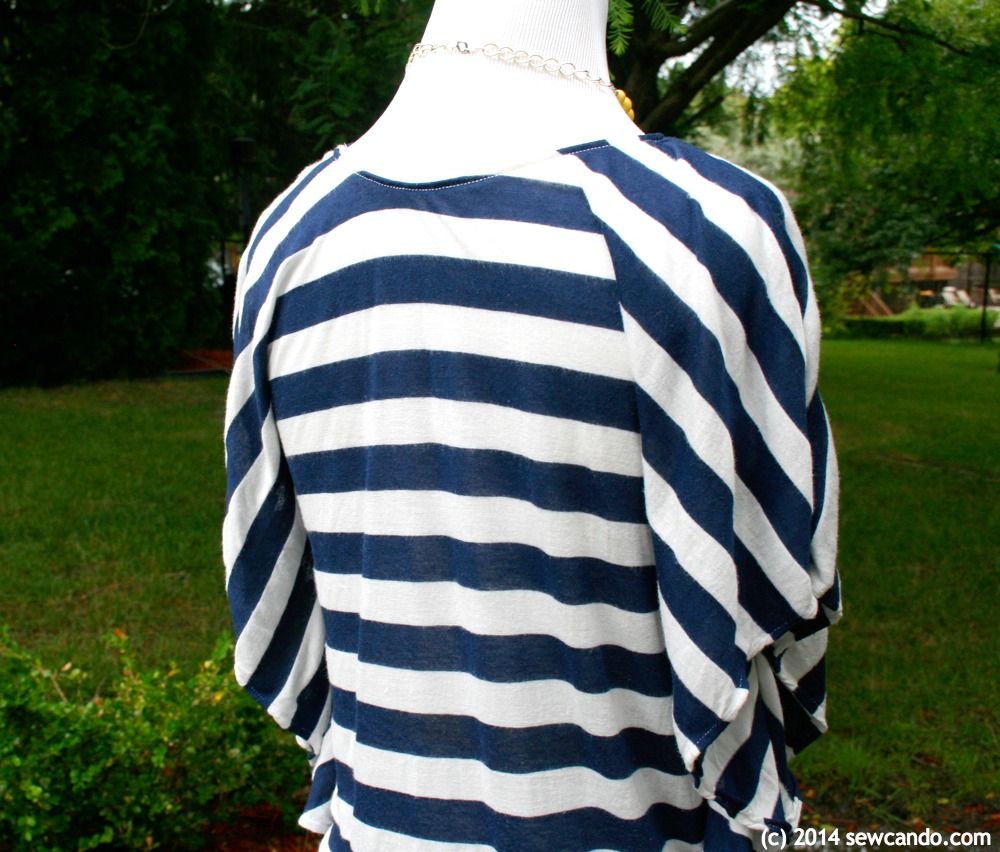 I was a little worried the sleeve shape might overwhelm me since I'm kinda small, but I did the petite version and it's just right. I really love how it looks equally great with shorts, skirts & pants too. I'm not great at styling myself up, but with this top and a colorful necklace I feel like I've got a nice, put-together look.
Ignore the un-styled hair - it was crazy humid out that day!
I'm eagerly awaiting some down time to make more of these tops with some of the fun fabrics I got in Canada recently. Maybe this one will become my next Lesley Flutter Top...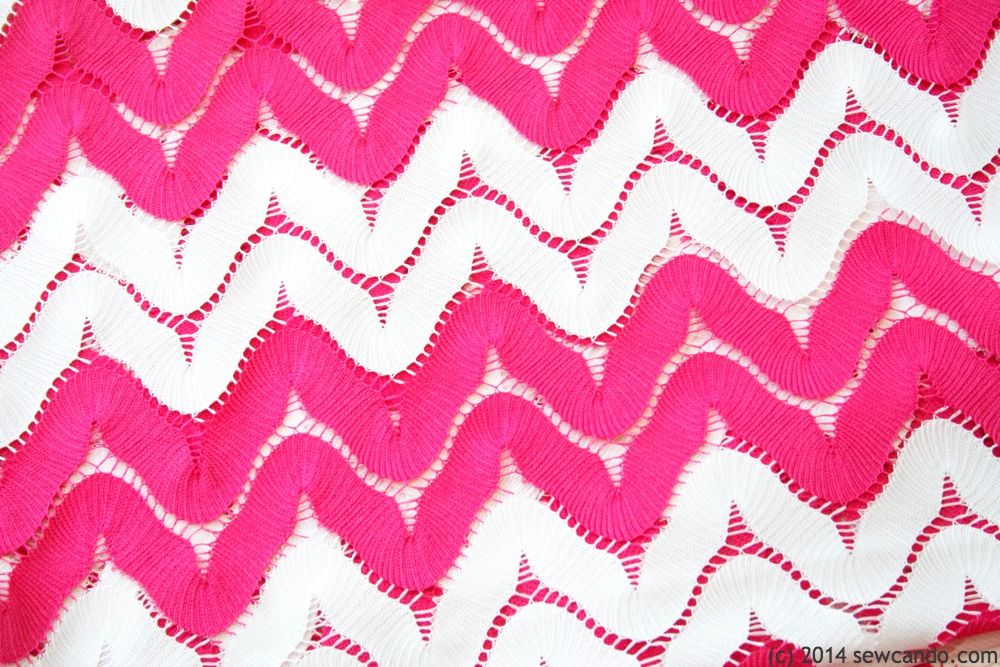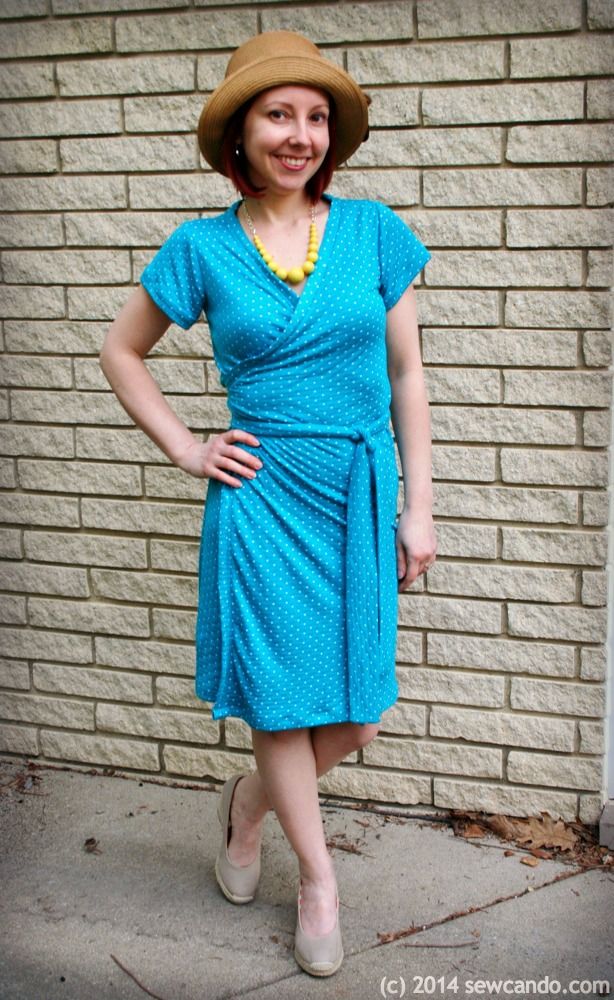 Or maybe some of these...Each winner will get to choose three patterns, so lots of options!
a Rafflecopter giveaway
If you're here in the USA,
have a very happy 4th of July!
I purchased this pattern with my own funds. Seamingly Smitten is a paying featured advertiser. The opinions are completely my own, based on my honest experience using & purchasing patterns from this shop.