This year I've vowed to make more clothing for myself (sorry kids, but Mommy needs new outfits too). I've also been looking for patterns that I can use more than just once - patterns I want to use again and again. That's why I was eagerly awaiting Seamingly Smitten's new Magnolia Street Wrap Dress Pattern:
I LOVE the look of wrap dresses, but have always been disappointed with the fit of the ones I find in stores. Way too low in the cross-over front and usually too long for my short legs or the "faux" wrap that ends up baggy-looking. When I heard Jenny was working on a wrap dress pattern I couldn't wait for it came out. I was over the moon that she asked me to review it.
Like other Seamingly Smitten patterns, the wrap dress comes in petite, regular and tall and spans a wide range of sizes (this one is 0-26). I used the small (4-6) size in the petite version. I'm really happy with the results: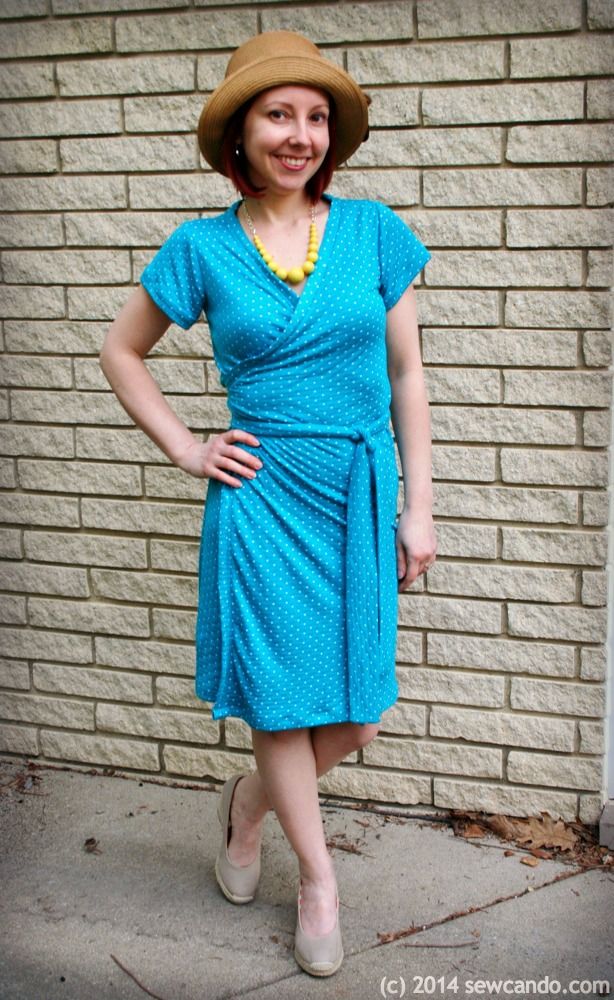 It came together pretty quickly. Since I use my regular sewing machine for my knits, I did a triple stitch for most of the joining and then a twin needle to single fold up the hem and sleeves. I didn't have to chop off a bunch at the bottom like I usually do in petite options of other patterns. The length was ideal.
I did find I needed less yardage than expected - this fabric was non-directional & extra wide at 62 inches so just 1 1/4yds was enough compared to the recommended 2 7/8yds. If you're on the small side, I'd recommend laying your pieces out and measuring to see if you can get away with less with a fabric like this.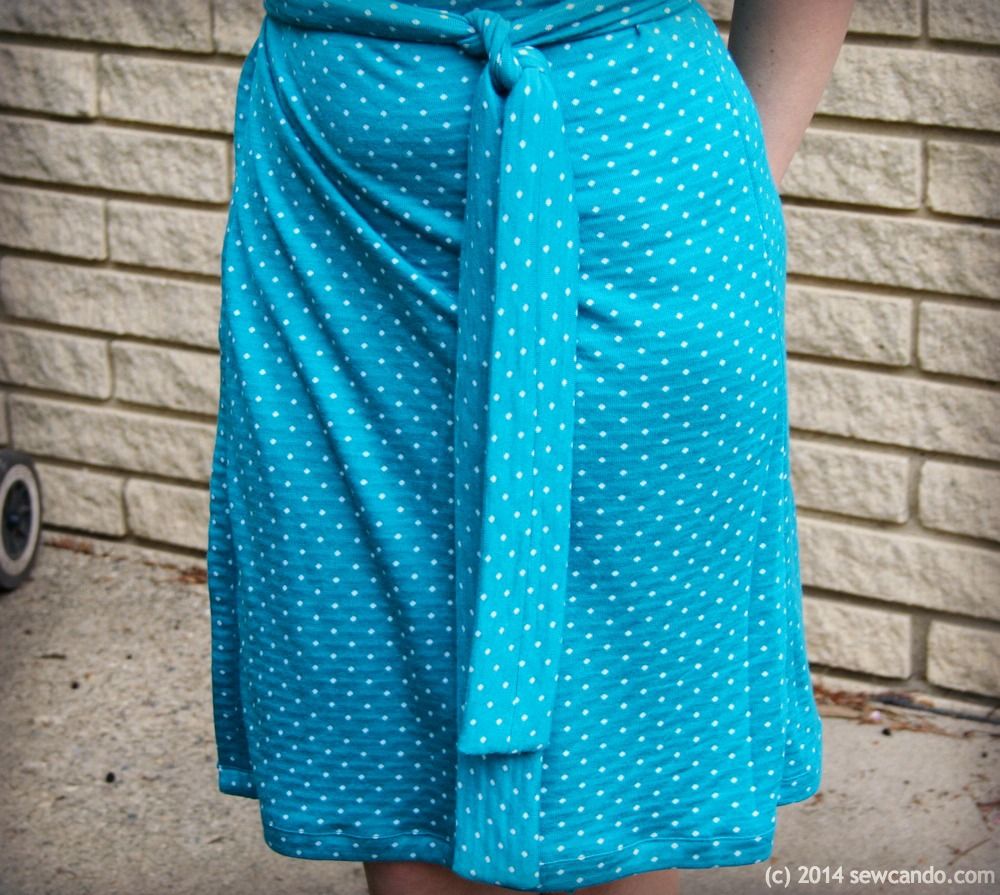 The angle of the front sides is just right - not too low that it requires a top underneath. I wore this on an 80 degree day, with a lot of walking outside, and it felt great.
Plus, just by adding a necklace you've got a cute, put-together looking outfit with minimal effort!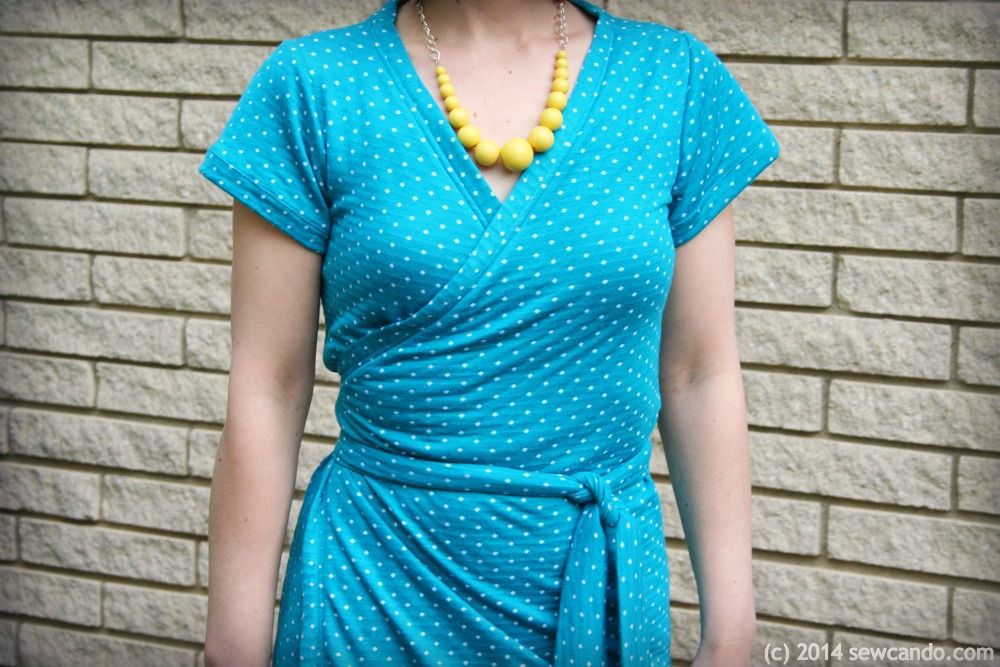 The thing I like best is that it doesn't look like I made it - sometimes you can really spot a pattern-made dress, but not with this one. I found this knit dot fabric at Jo-Ann Stores and it's super soft. It's a perfect pairing with this comfy design. I'm all about dressy looks that feel relaxing.
It's also great that there are options for sleeveless, short sleeve, 3/4 length and long sleeves to make this pattern usable year round. I've already gotten some other prints to make more of these and plan to do a few in some heavier knits and long sleeves for Fall. Definitely a pattern I will use many times.
Why Try Seamingly Smitten Patterns:
Tons of detailed photos

Easy-to-follow, step-by-step directions

Photos for each step (no more guessing what the wording actually means!)

Tutorial-style directions & extra tips to save time

Sizing charts to get the right fit - including petite & tall

Instant downloads so you can start sewing right away
Find more patterns in Seamingly Smitten's shop. Keep up with new releases, plus bonus coupons and flash sales, via the
Seamingly Smitten
newsletter
.
And for lots of helpful customer-made photos, in different fabrics & body types, visit the
Seamingly Smitten
Facebook page
.
I received compensation for this feature post. The opinions are completely my own, based on my honest experience using & purchasing patterns from this shop.