With today being both Earth Day and my birthday, how about we celebrate with a crafty giveaway AND a discount offer from an eco-friendly craft source?
Artterro makes Eco Art Kits for adults & kits who love crafts. These sets provide
natural and recycled materials, in 100% recycled packaging. They make it easy to create Earth-friendly, high quality projects in favorite crafting mediums like paper, fabric,
felting, jewelry & book making.
Today Artterro is relaunching their ready-to-craft kits with a brand new look, extra materials and bonus projects in every set so they're even MORE enjoyable and sustainable. And one Sew Can Do reader will win one of these brand new sets: a Canvas Book Kit!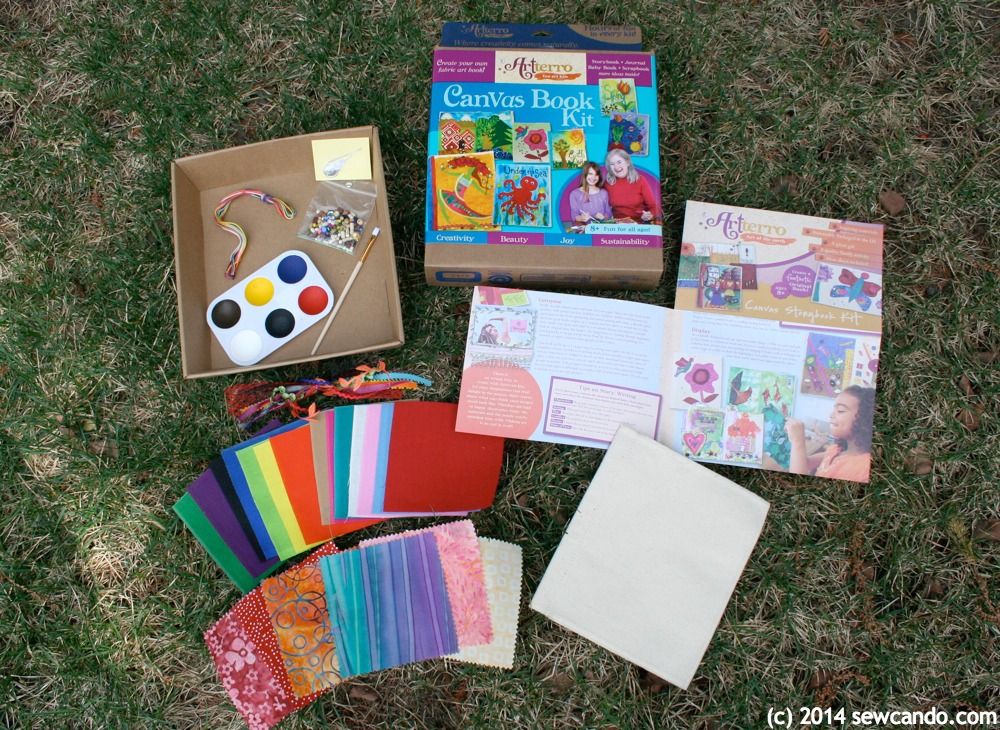 The Canvas Book Kit gives you all the goodies needed to make a beautiful fabric book:
- Blank 6"x8"cotton canvas book
- Batik and solid-color cotton fabrics
- Fun, colorful ribbons
- Artist-quality acrylic paint and brush
- Glass and wood beads & s
equins
- Craft thread, needles, threader
- Plus tips and ideas to get you started
It can be used to make a Storybook, Journal, Baby Book, Scrapbook, or anything else you can imagine, and there are plenty of materials to use on other projects too.
It also includes two bonus projects to turn the packaging into things like a birdhouse, mailbox or frame for art.
Last year my kids and I tried Artterro for the first time and we did a little review of our experience.
We'd gotten the wool felt bug kit and they'd had a lot of fun making some little critters. Even with 3 kids crafting, we still had lots of supplies left over to make other crafts too.
There are kits for every type of crafter, and you don't need to have any special skills to use them, so they're great projects for beginners or to try out something new without having to run around gathering up supplies. Just open the box and start crafting!
As a special for Sew Can Do readers, Artterro is offering you a 20% off at their online store
through May 1st, 2014. Just use code:
SEW20.
Now how about a chance to win an Artterro Canvas Book Kit?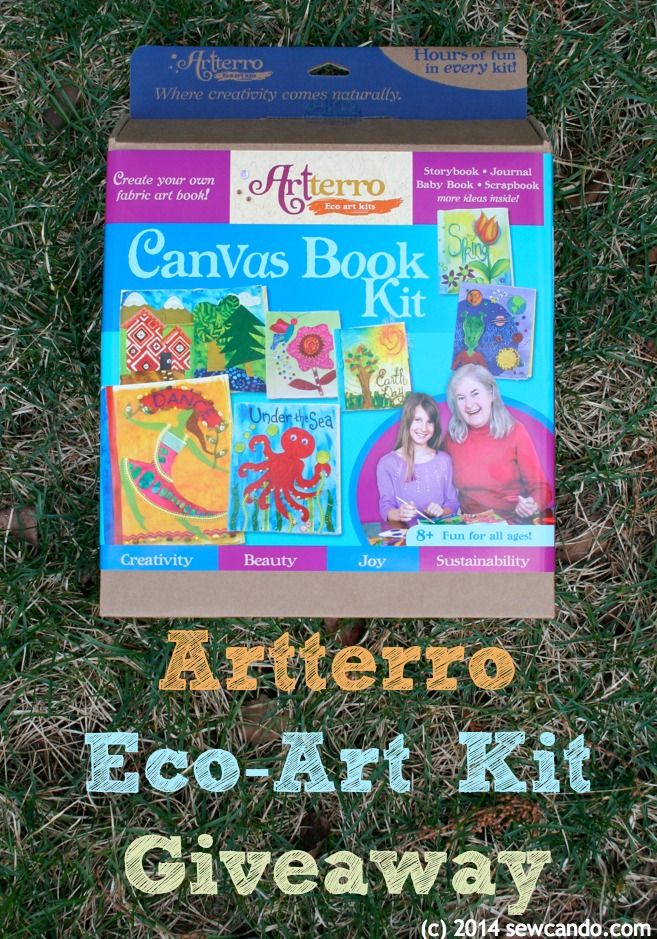 a Rafflecopter giveaway