I like to make clothes for myself as you can guess from the theme of my blog. Most of the time it saves me money and it means I can get a better fit. But on
more complicated things like dresses that take yards & yards of fabric or items that have a lot of piecing or details it can be a hassle & still cost a lot.
And being just 5 feet tall, I usually have to alter the length on just about everything - whether it's self-made from a pattern or bought off the rack. It can be a real drag. So my ears perked up when eShakti asked me to try them and I saw what they offered.
Their clothing is different from anything else I've come across. It's made-to-order. You select your item and then they make it
.
They offer a wide range of women's sizes (0-36), but what really caught my eye was they would custom make to your measurements and preferences. That's right -
custom made for you
.
And the styles are cute and work for a wide age range.
I was really curious - was it too good to be true? Could they truly be pretty, a perfect fit and reasonably priced? My grandpa had his suits custom made in Hong Kong back in the day, but I assumed custom clothing today would be crazy expensive so I never considered that would be an option for me. eShakti items are all a
bout the same price as off the rack clothes and they have sales & coupons pretty regularly to make it even cheaper.
So here's how it works. Select your item.
This is the dress I chose:
Then choose a standard size using your vital statistics or select custom. I went custom because I'm so short & have non-standard proportions and I wanted to see if it really would fit me specifically. I liked how simple the process was to custom order. Input your measurements and height:
Then decide on any additional customizations offered, like changing the neckline, length, pockets, sleeve style, etc.
Not every item has options to change every detail, but there's a lot of more choice than anywhere else I've seen. I left the neckline and sleeves as shown, but changed the length to be above the knee.
And once you've registered and input your measurements, they'll be saved so you don't have to input them every single time.
It's also free to customize on your first item (normally $7.50 extra). Here's how the dress I picked looks with different customizations. I love getting so much choice - doing that much variation in my own sewing would take me ages in pattern re-drafting.
eShakti's site says it usually takes around 18 calendar days for an item to arrive. Since these are custom made for you & ship from India that didn't seem unreasonable to me. I was pleasantly surprised that my dress was completed and at my door in less than two weeks. Some other reviewers were impatient about the timing, but obviously with made to order you need to plan in advance, not order right before you need it and as someone who custom sews & ships internationally this is totally normal timing.
I did need to be home to sign for my delivery, but the tracking info told me all that & when.
I'd seen other reviews complaining about clothing arriving in just a mailer bag. I'm not sure why they'd expect something fancier - most clothing I order arrives that way, but my dress arrived packaged in a trim little box inside my bag.
It also came with a free tape measure which was a nice little extra:
Ok, now the real question, how was the dress? The cotton fabric is unbelievably soft, as is the full cotton lining and the quality is very nice. Most importantly, the fit is great.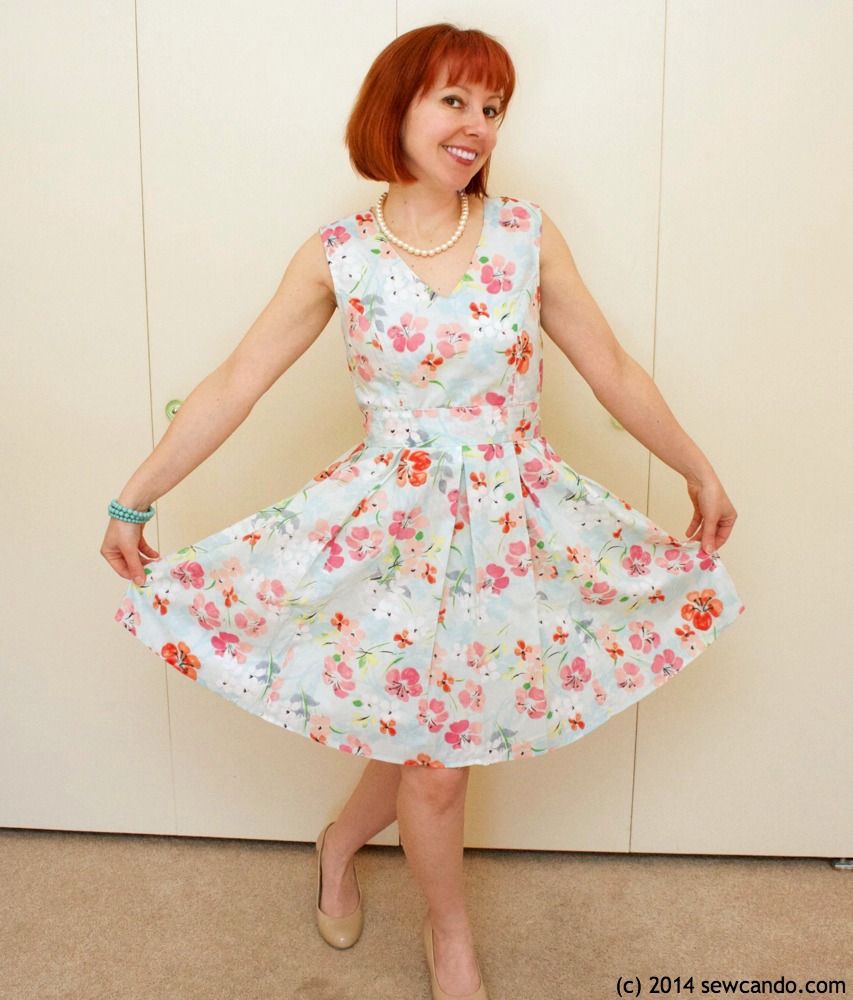 It's just the right length and feels perfect at the waist, neckline and sides.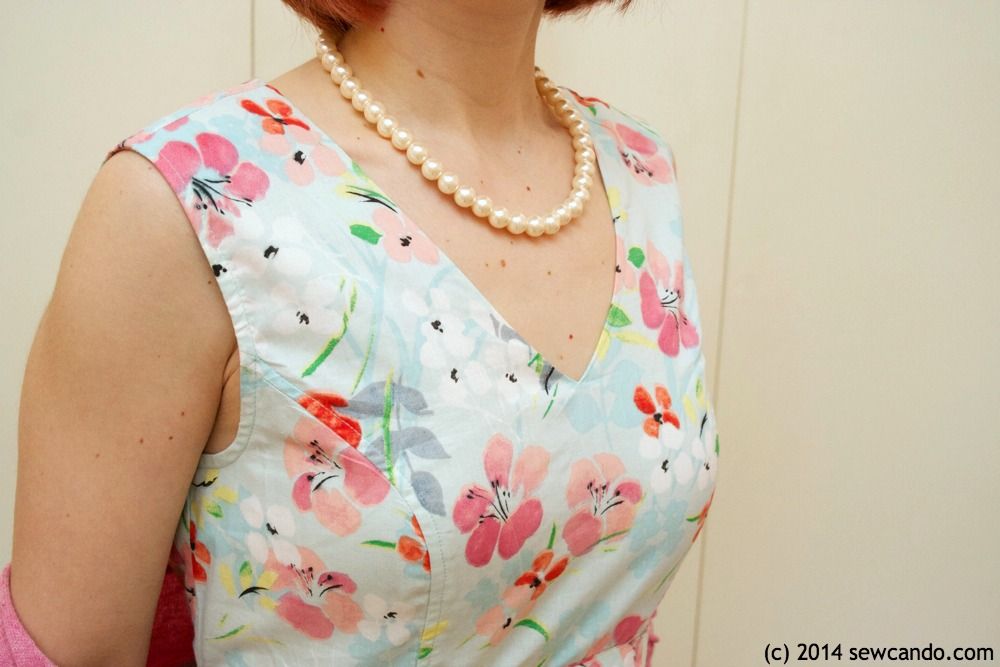 It also came with a matching tie belt and had nice hidden pockets.
The waistline is a tiny bit high, but with a belt on it looks just as I'd hoped.
I'm keeping it real here so you can see our elaborate photo staging set-up (a closet door) since it's way too snowy to attempt photos outside. The dress got the seal of approval from the little fashion maven in the corner, so I knew it was a win.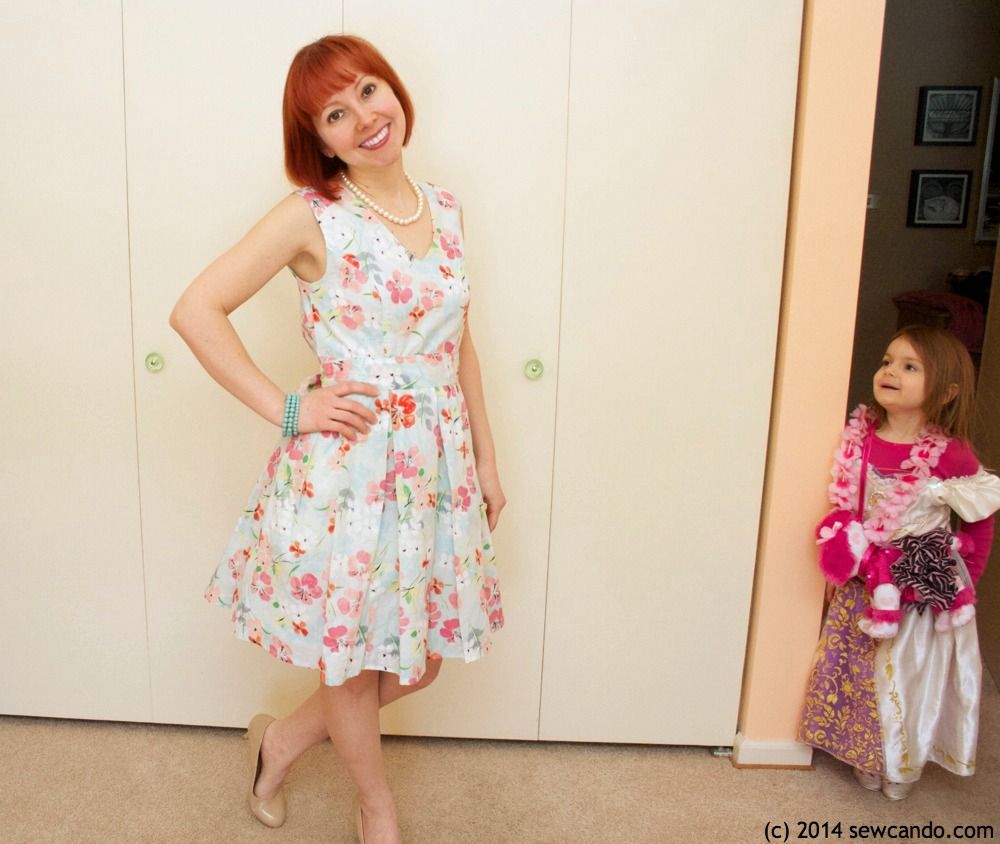 It looks really cute with this cardigan I already had too. I'm thrilled because it means my Easter ensemble is already sorted and ready to go so I can focus on making fun things for the kids instead:)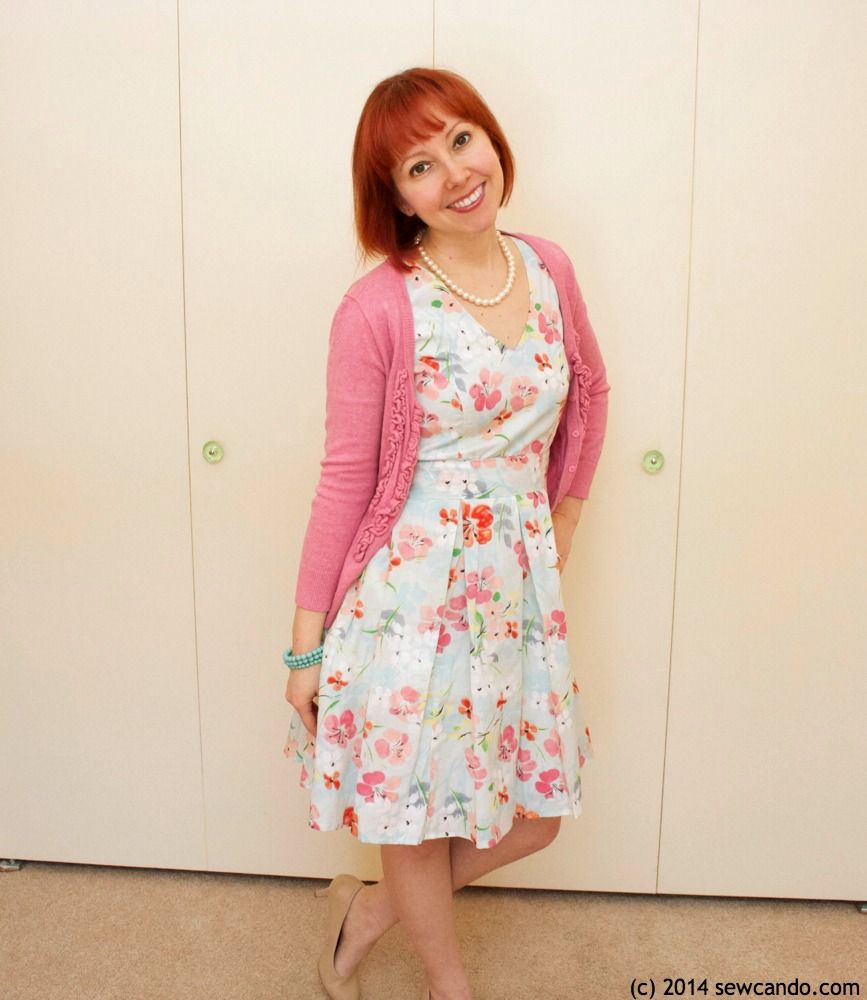 One thing I did notice is the items offered change frequently on the site so you should get your order in right away if you see something you really, really like. This makes sense given that they won't know how much fabric will be used until orders come in, so they may sell out of something quickly. I hope one day they'll offer pants in addition to their current d
resses, tops, skirts & jackets. I wear pants a lot and would be all over some that custom fit.
I definitely plan to order from eShakti again. It was amazing to put on a dress and not have to think about what I'd need to fix to make it fit right. It was perfect right out of the box because it was made specifically for me and that felt pretty awesome!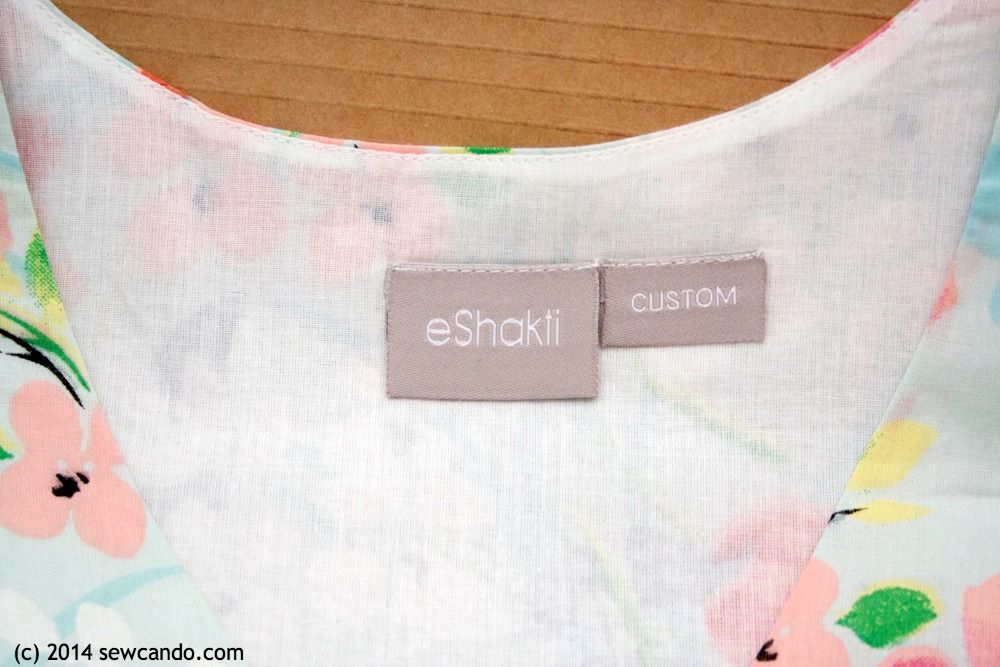 You can find out more about eShakti, & find out about their current special offers, on their Facebook, Pinterest & Twitter.
I was not financially compensated for this post .
I received the above dress, of my choosing, from eShakti to review.
The opinions are completely my own based on my experiences.