This post brought to you by
Duck Brand
. All opinions are 100% mine.
Today's project is one I'm very excited about because it's also a chance to share a new product I now love: Duck Fabric® Tape. I was intrigued when I first heard about this new item from Duck Brand Craft Tapes. Fabric that's really a tape? It sounded magical!
Here's the 411 on it:
It's a bit different than regular Duck® Tape since it's actually soft cotton fabric. This means it behaves like fabric in being soft and smooth, but has a built-in grip adhesive on the back so it can function like a traditional tape to adhere to just about anything. It also comes paper backed so you can plan things out before you peel.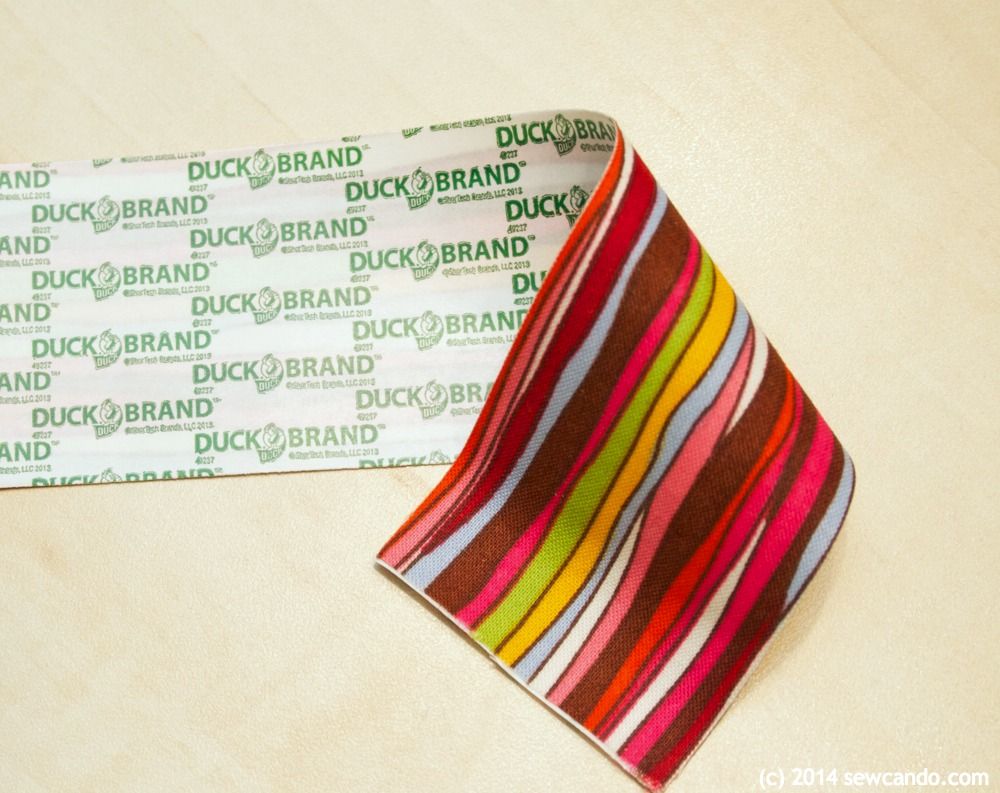 It sounded totally up my street, so you can imagine my excitement when I was asked to by Duck Brand® to come up with a craft using it. This tape allows you to add fabric texture to just about anything - home decor, toys, cards, you name it. You can even write on it! It's as cool as it sounds. I had a lot of ideas in mind, but this one really jumped out at me - Duck Fabric® Tape Shoes!
Turn a boring or ugly pair of shoes into a custom design without messy glues, wrinkled fabric or complicated steps thanks to this special tape. It's easy - here's how: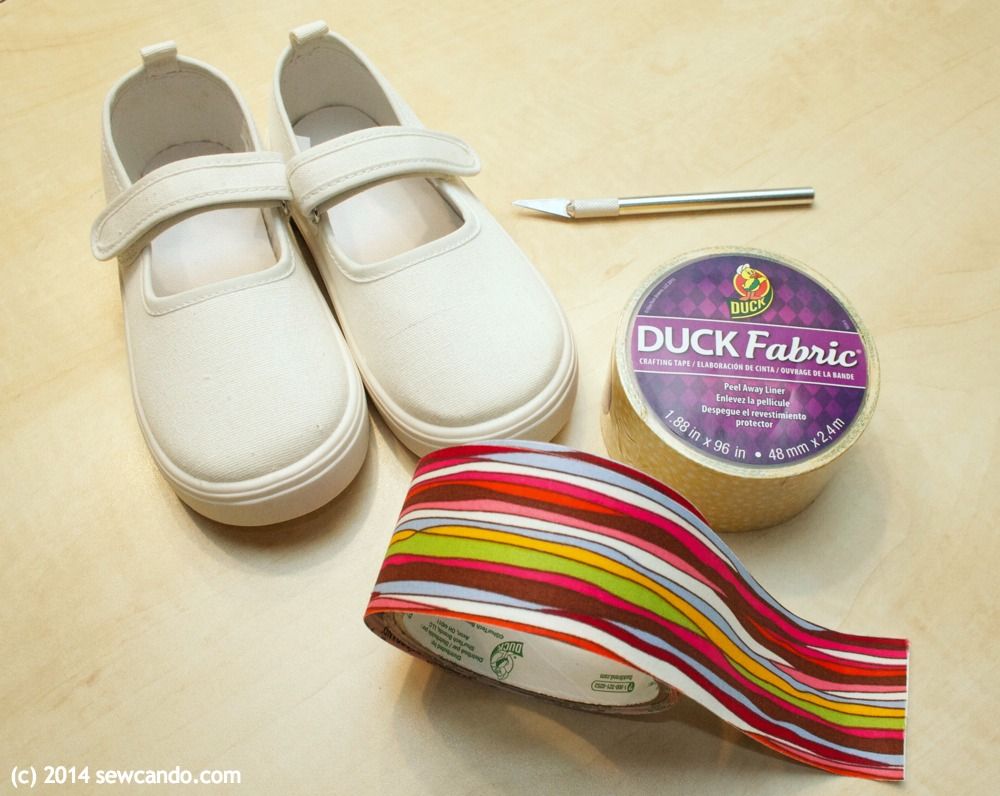 Materials:
- Duck Fabric® Crafting Tape. I used Yellow Speckled Dot & Coral Multi Stripe*
- Disappearing fabric marker
*This fabric tape is available in a number of versatile prints in standard tape width shown, as well as 3/4in wide mini rolls and in 8x10in sheets.
Start by cuttin
g a strip of fabric tape slightly wider than the toe cap of the shoe. Place tape over top of shoe so edges cover canvas of shoe and overlap onto the welt (rubber side)
.
Press firmly using a fingernail, or non-sharp edge of a blade cutter, so the indentation where the canvas meets the rubber will show through the tape. Draw along that seam with the disappearing marker to make the cut line.
Pull lower edge of tape up & away from shoe just enough to be able to cut along line with scissors. Smooth tape back down after cutting.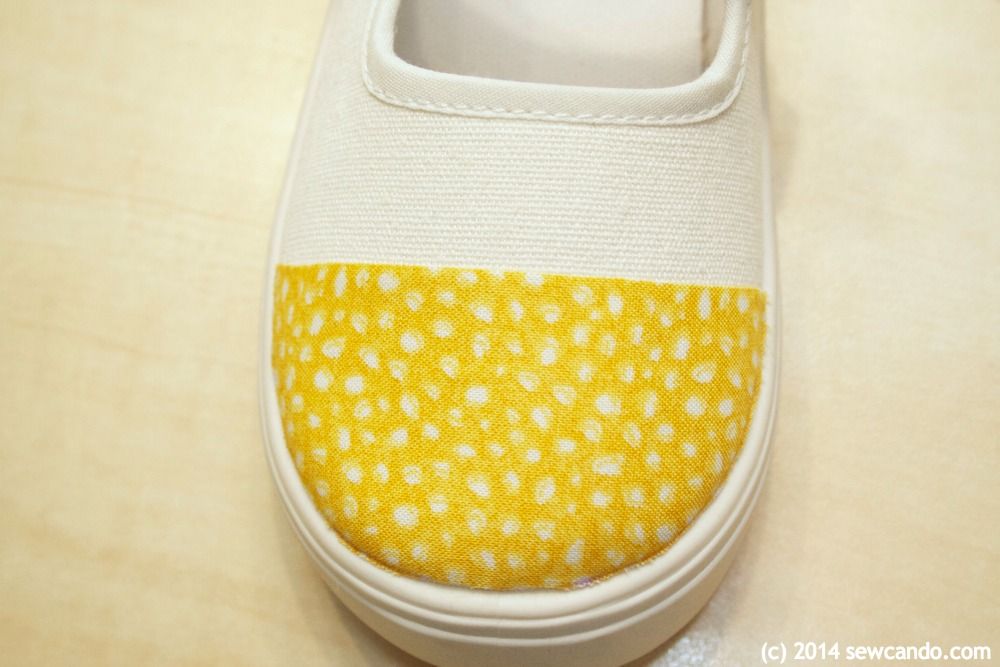 Add another strip of tape next to the first and repeat the creasing, marking & cutting along the sides. Don't worry if it isn't perfectly aligned -
the tape can be repositioned easily to get it just right.
To wrap around the upper edge, trim the overlapping portion of the tape to 1/4 inch and clip as shown so tape will easily wrap around the curve. Press firmly to the inside of the shoe.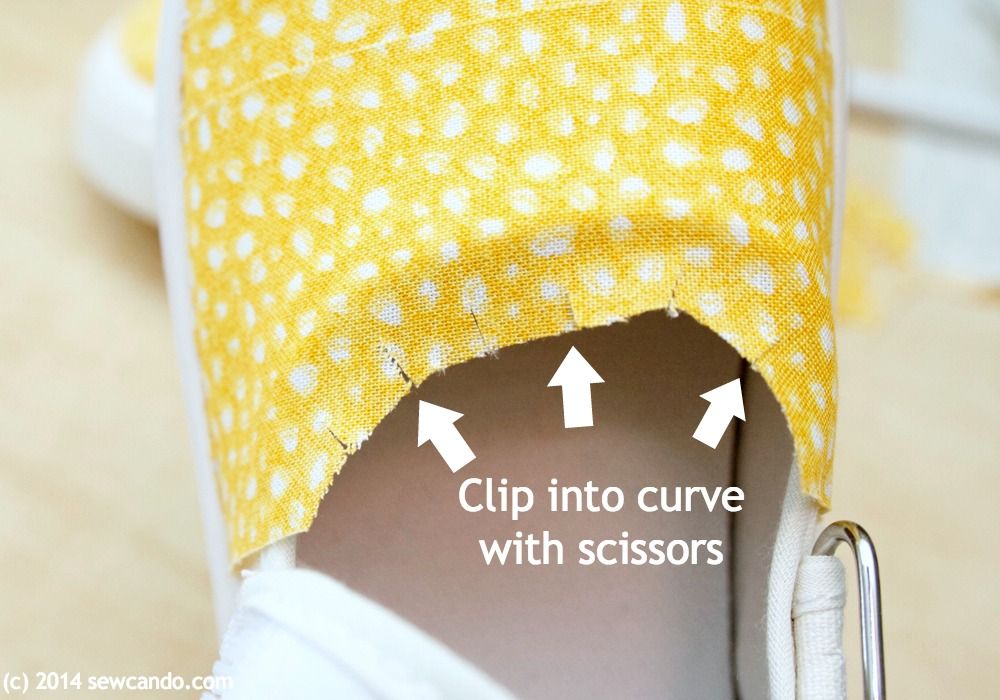 To do a strap, cut a strip of tape that is 1/4 inch wider than the strap on either side and place as shown.
Clip into the curved end and then fold tape over to the underside of the strap.
To cover any buckle edges, cut a tape piece to fit around buckle area first: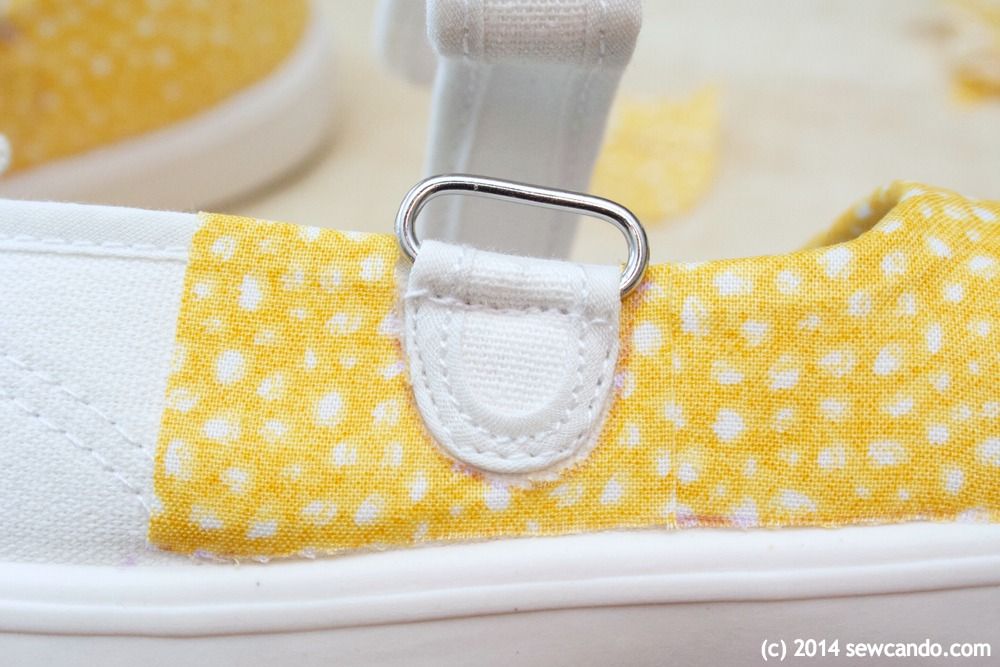 Then add an additional piece of tape, and cut with a slight edge to wrap around the buckle sides: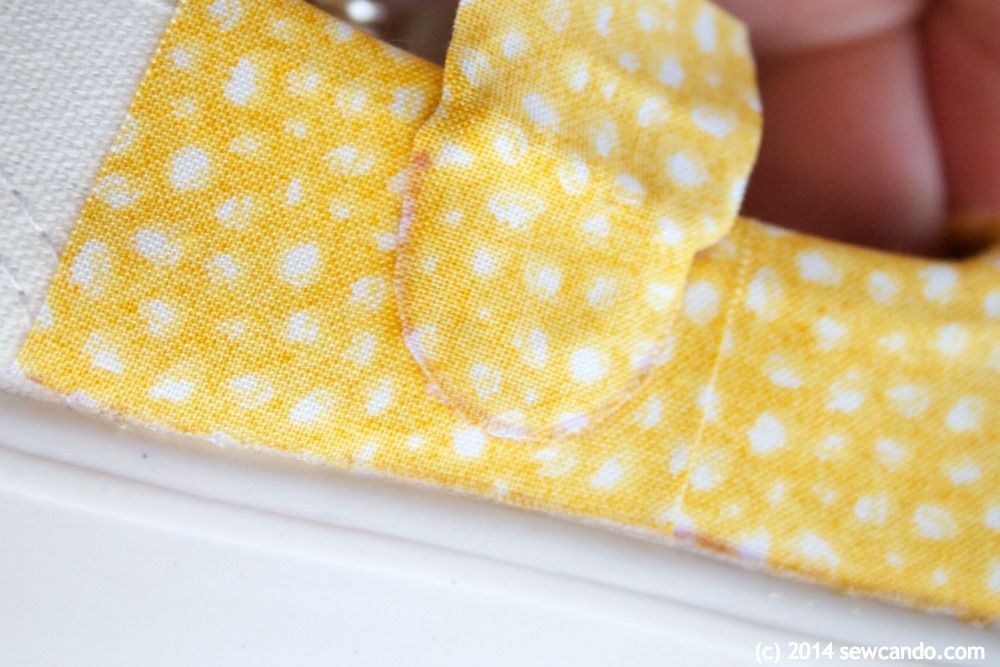 To add decorative touches, cut shapes in a contrasting print tape. This part is what I really love about this tape - since it's paper backed, it's easy to trace on and to cut any shape.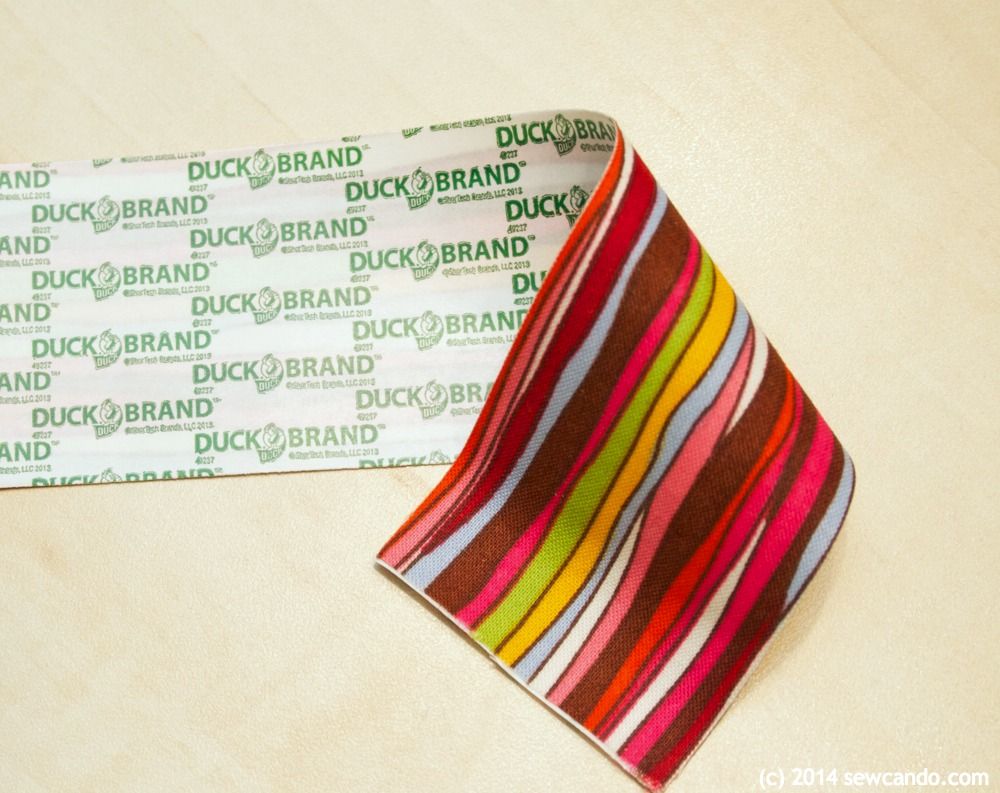 I used my Cuttlebug and a die cut to make detailed butterfly shapes in seconds: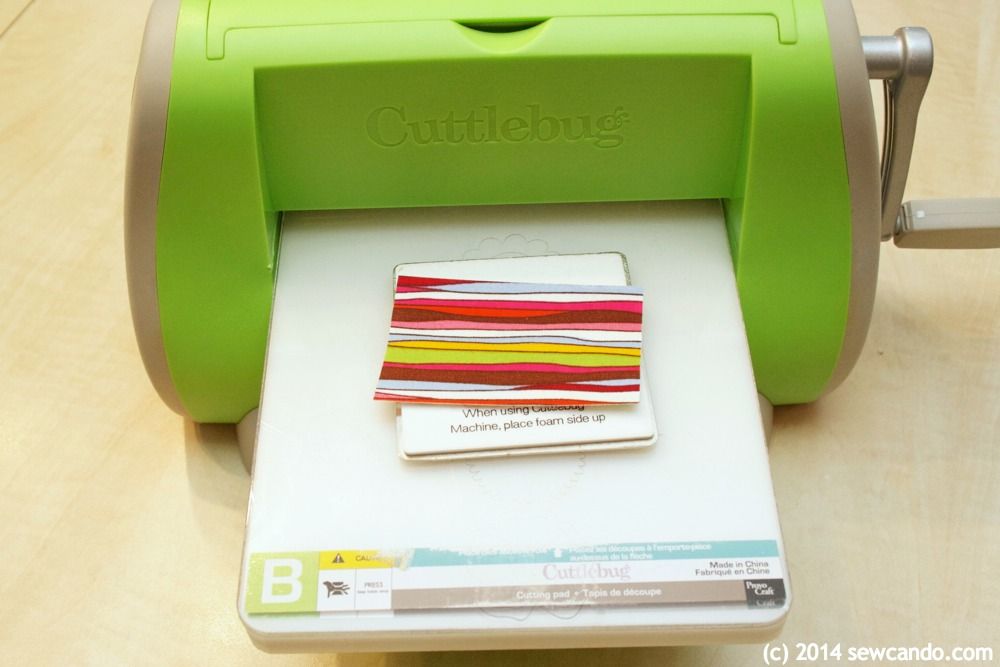 All I needed to do was peel away the paper and stick: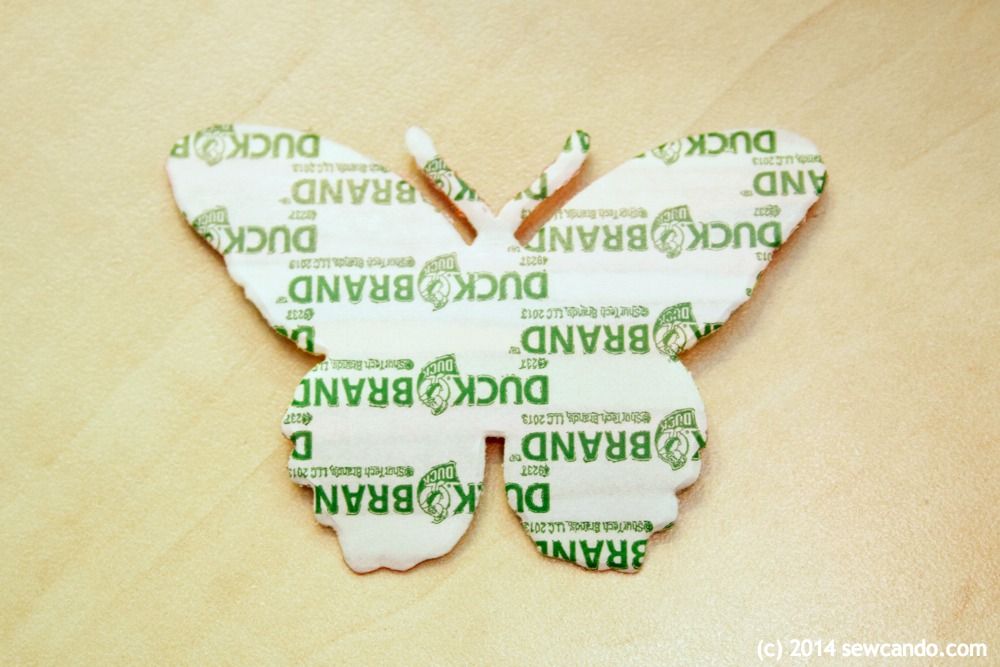 Now some plain shoes have a totally colorful & custom look: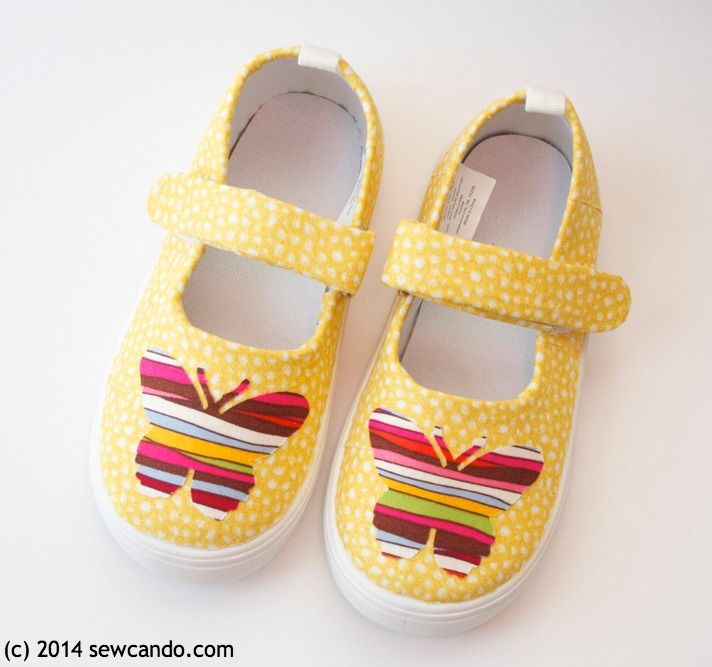 The transformation from drab to fab is incredible - and was easy to do. It was so fun to work with, I'm planning to do some home decor and paper projects with it too. I want to tape just about everything with this stuff!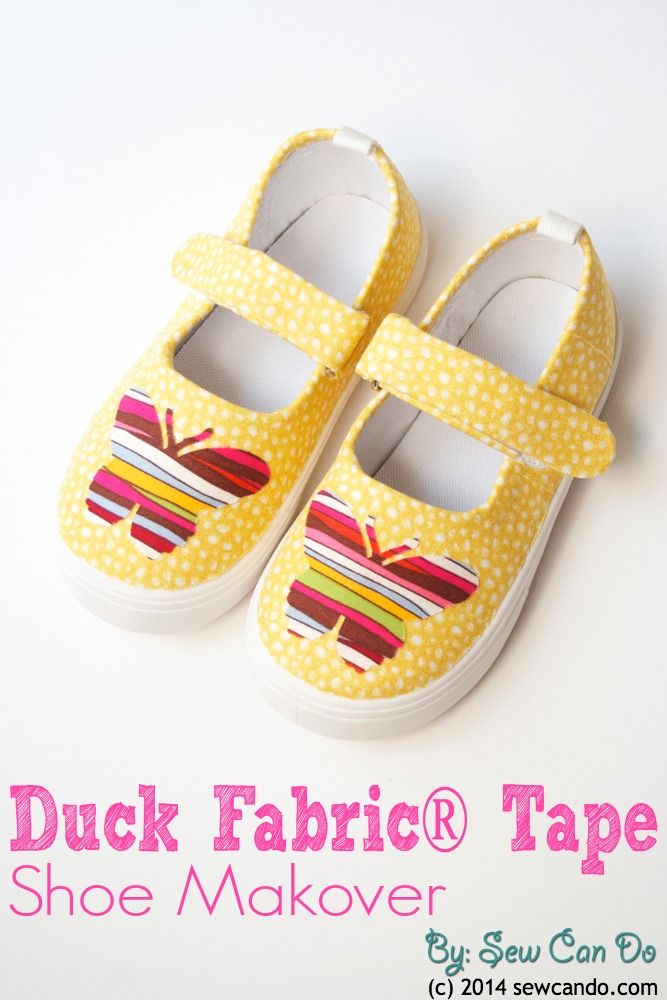 Want more fun project ideas using
Duck Tape®?
Follow Duck Brand® on Twitter
@TheDuckBrand
.
And share your own ideas on Twitter & Pinterest with #DuckCraftTape hashtag!
I'm also sharing this project with my FAVE LINK PARTIES.