Today I've got two pattern goodies to share: a new winter wear pattern review and a newly released pattern I think you're going to love!
Both pattern are from
Seamingly Smitten Patterns
:

I've tried out a number of Seamingly Smitten patterns over the years, but I was especially interested in the
Women's Reversible Vest Pattern
released a few weeks ago. That's because it's suggested to pair with faux fur: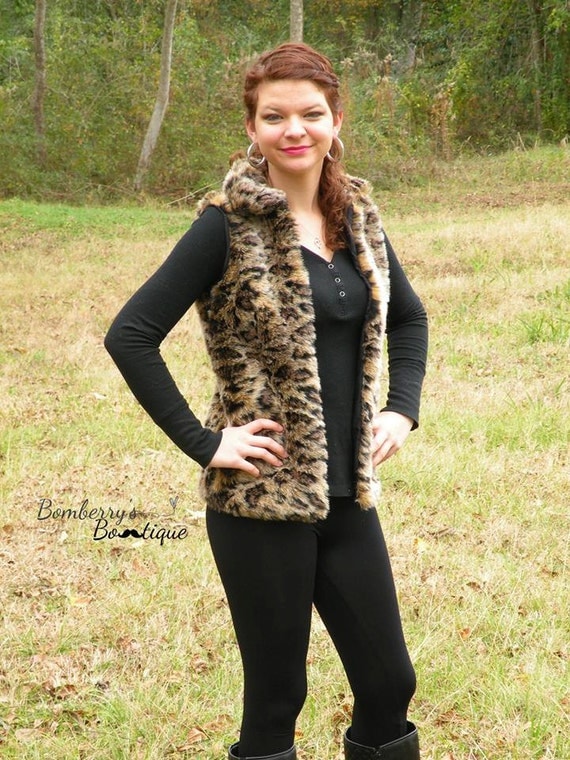 I've sewn with faux fur on small projects for the kids, but never on something to wear for myself. I'd always figured it would be more hassle than it was worth so I sort of avoided it. But when I was asked to review this pattern, I took one look at the heaps of snow outside & the frigid temperatures, and thought it was time to really give faux fur apparel a go. Here's how it turned out: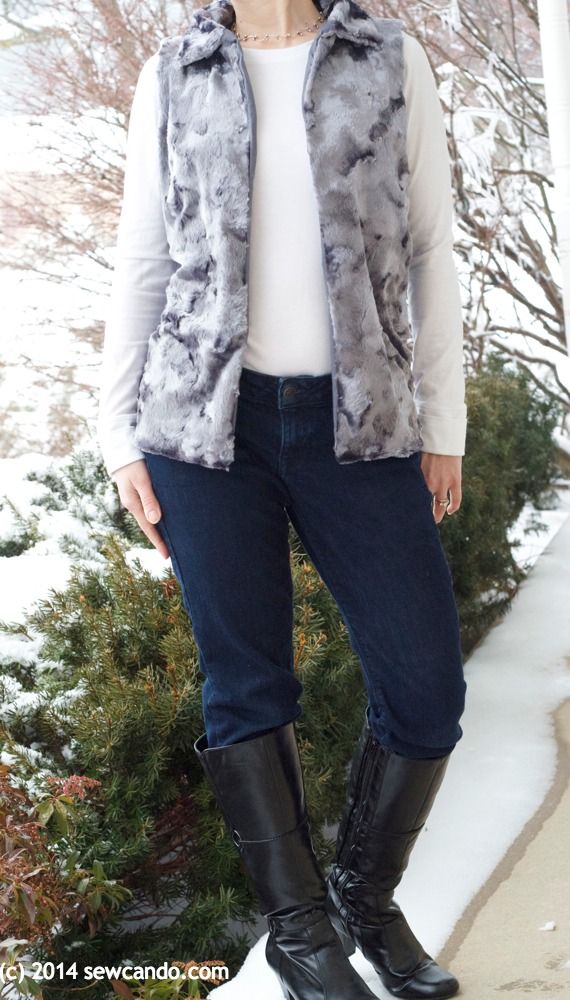 I was a little nervous as I was making it because I wasn't sure how I'd look with it on, but I really like it.
My husband calls it my Star Wars outfit and I dig it.
It's warm and soft, but not too puffy. It really dresses up basic tops & bottoms.
I went with a single color rather than an animal print since I'm on the petite side (there's a danger of the print wearing me if it's too fluffy or bold). This one has a nice grey shimmer to it and feels silky which is great
& a simple broadcloth lining if I want a simpler look
. I made the size 4 and used the petite cut line for the back, but the regular cut line for the front and the length.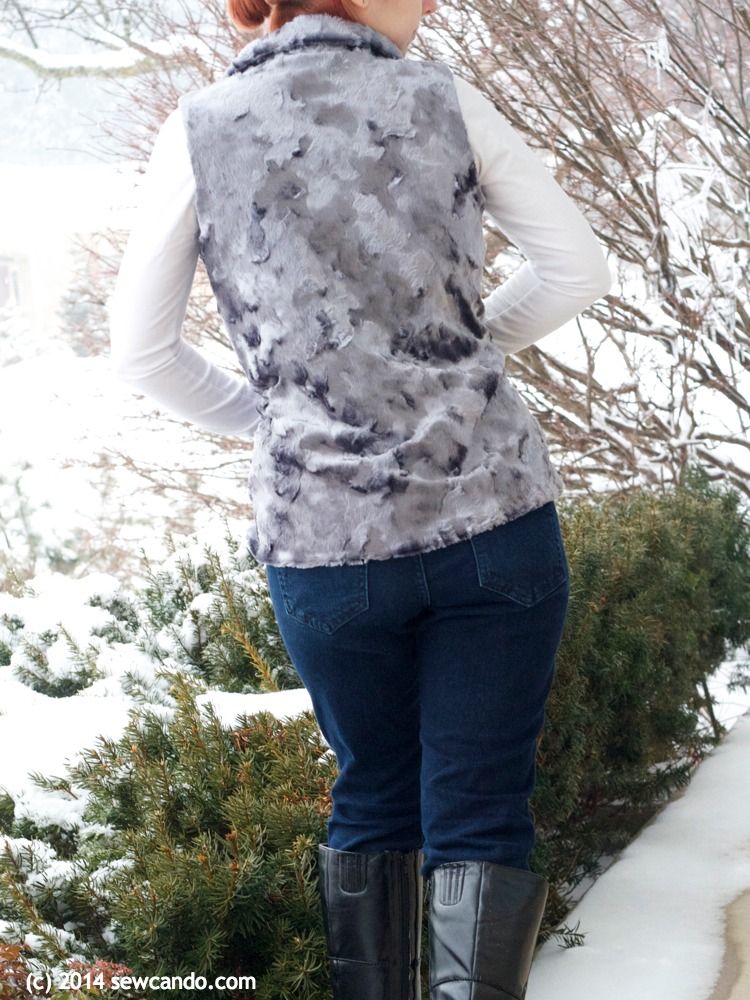 If you've never used faux fur the one thing you need to be prepared for is it sheds like crazy when you cut it, so I had my vacuum and a lint roller going as soon as the fur "flew". I also shook my pieces outside for a minute as soon as I cut them to help minimize the floaty bits.
Since it's reversible, and raw edges of fur fabric are super shed-y, it's critical that all the seams are enclosed. The steps to do this were really easy to follow and definitely will help me with doing similar projects. I love when a pattern helps me pick up some extra knowledge. And since it uses less than 1 yard of faux fur, it's also an economical sew. I've seen some crazy high prices for similar vests from stores, so this is definitely worth making yourself.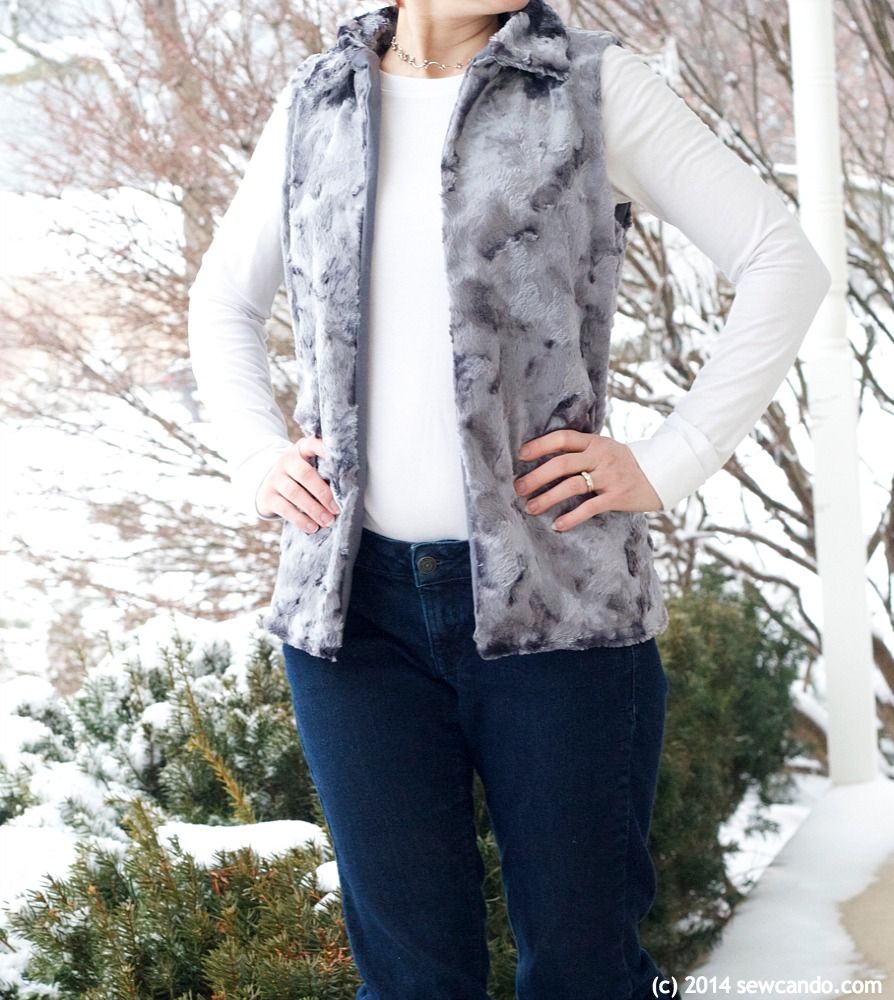 And looking ahead to warmer weather, there's another brand new pattern out from Seamingly Smitten that's also super stylish: The Lesley Flutter Top pattern: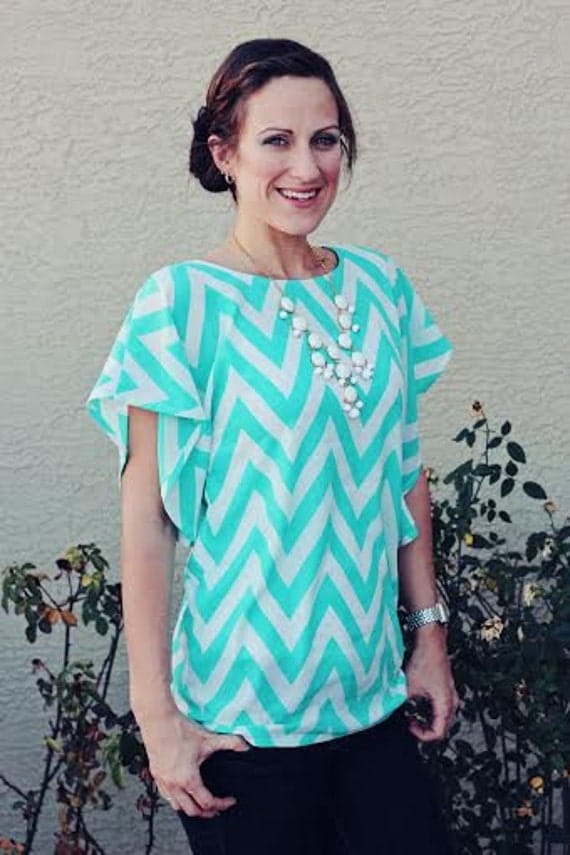 This is such a great design to pair with all the trendy prints that are hot right now.
There's an option to add a contrasting waist band too.
It's designed to work with jerseys, poly blends, silks, rayons and anything else with drape to it. And as well as including sizing for 0-26, it's
very flattering to any body shape. I'm really looking forward to getting my hands on this one and making a few tops in advance of the warmer days to come.
Why try Seamingly Smitten patterns?
Tons of detailed photos

Easy-to-follow, step-by-step directions

Photos for each step (no more guessing what the wording actually means!)

Tutorial-style directions & extra tips to save time

Sizing charts to get the right fit - including petites & talls

Instant downloads so you can start sewing right away
Both are great pattern options to try and you can see lots of customer photos of them on the
Seamingly Smitten
Facebook page.
Find out more about these and other patterns (plus some free tutorials) via the
Seamingly Smitten
newsletter
and
blog
too.
I received compensation for this post. The opinions are completely my own, based on my honest experience using patterns from this shop.