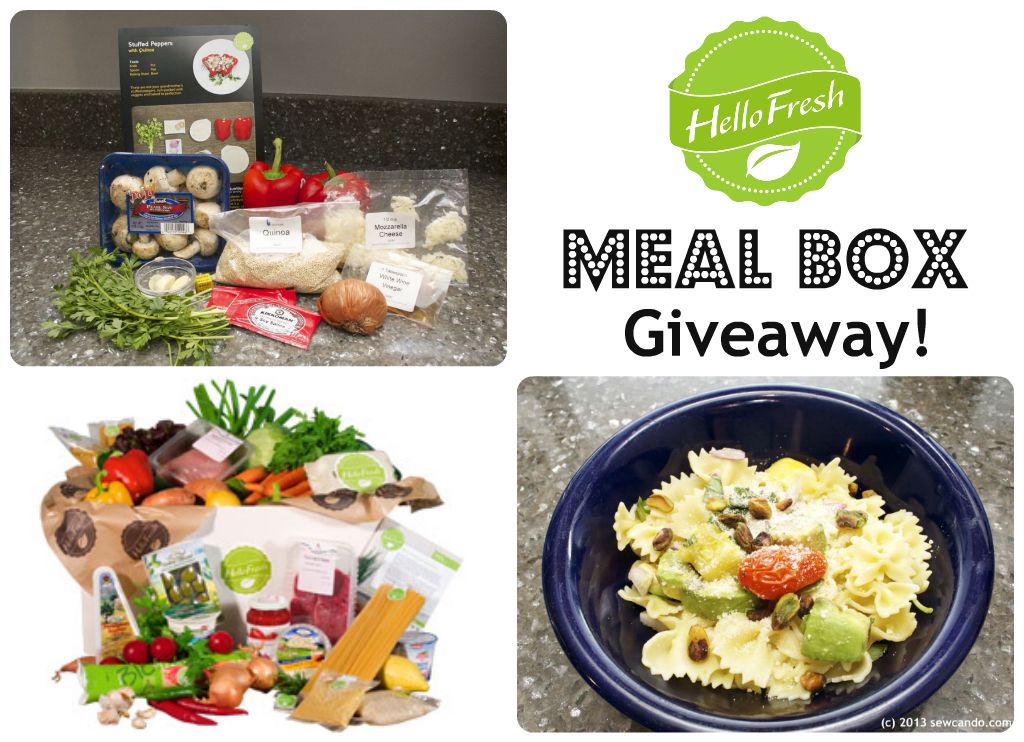 It's confession time: I'm not very crafty in the kitchen. My husband yes, but me...not so much. I tend to stick to the same old meals or, and I'm not proud to say this, we eat out. I hate overspending at restaurants or carry-outs, but it happens when it's 7pm & I'm tired, or can't think of something to make, or are missing a few ingredients to do something new. Lame mom, I know (hangs head in shame). But things are turning around in my kitchen, thanks to HelloFresh and I'm giving you a chance to win some for yourself too!
So what's it all about? HelloFresh is a weekly meal delivery service that ships all the ingredients to make three healthy & tasty meals to your front door. Full color recipe cards, plus the produce, dairy, meat, seasonings - even things like rice and pasta. You're ready to cook right out of the box.
It's delivered the same day each week, insulated and shipped with cold packs to keep things fresh.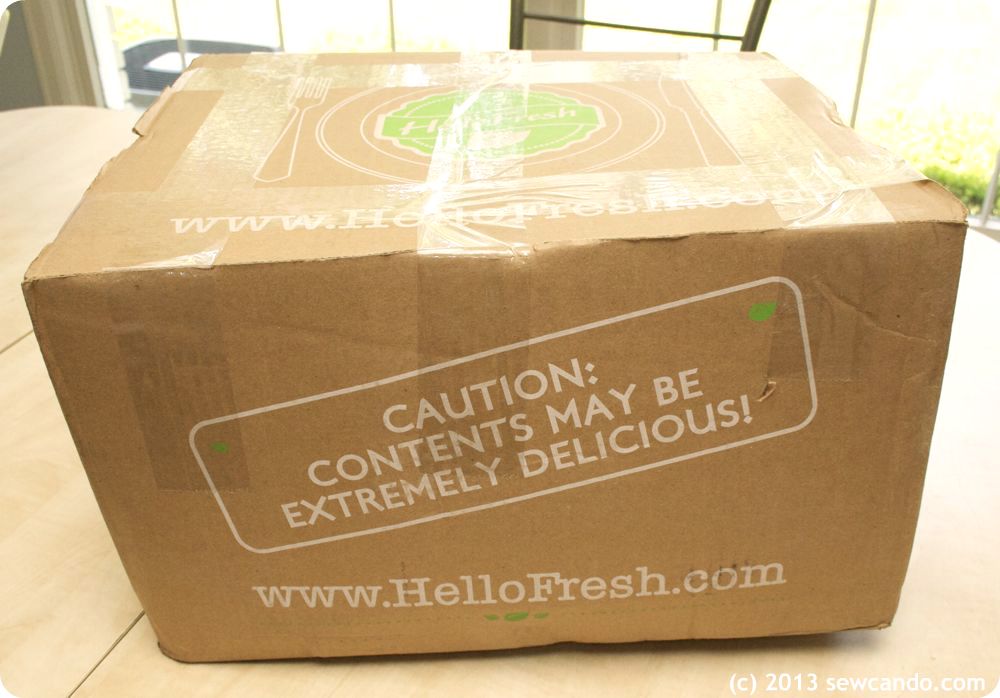 I heard about HelloFresh and thought it would be something ideal for my parents, since they're retired & it's just the two of them. My mom raved about it and how it stopped them from overbuying/impulse shopping at the grocery store, so I thought we'd try it out too. Truthfully, I thought it would be something I'd do just once or twice, but now I'm hooked on HelloFresh. I added their affiliate button to my sidebar because I thought it was such a neat program.
Then a couple of weeks ago I was contacted about trying out a box to review. I told them I was already a customer, so HelloFresh asked if I'd review my next box instead.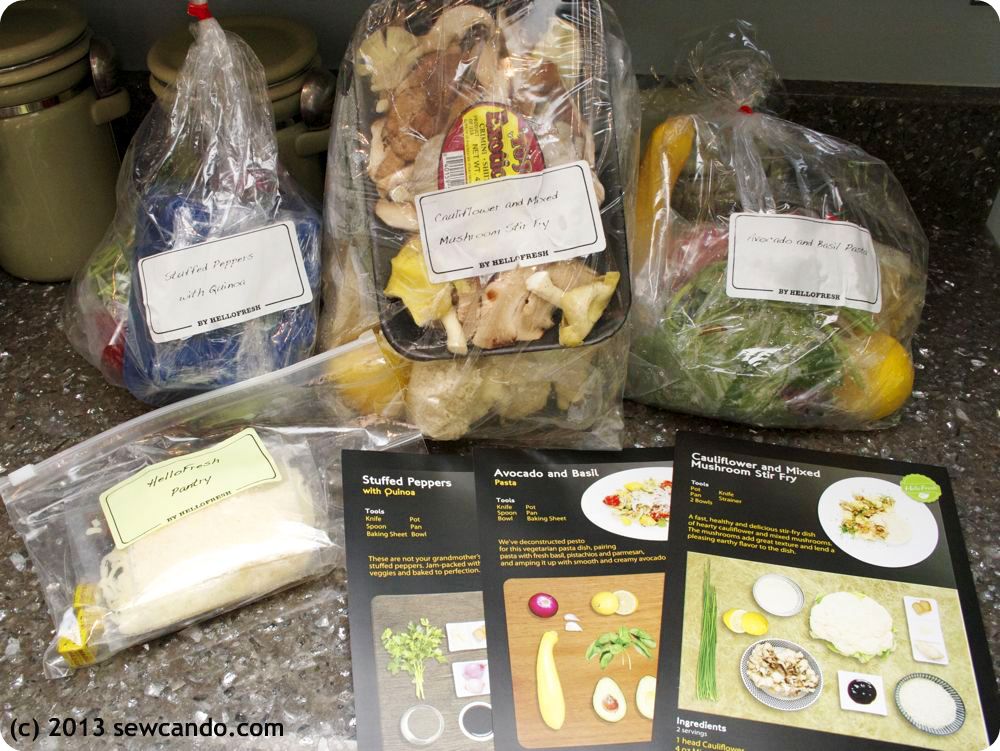 The Week's Meals: Stuffed Peppers with Quinoa, Avocado Basil Pasta, Cauliflower & Mixed Mushroom Stir-Fry
Since you're given just what you need to make the meals I no longer forget about produce in my fridge or buy some seasoning we'll never use again. We aren't wasting as much food or impulse buying unnecessary stuff when we grocery shop either because nearly half the week is covered. Knowing I have three meals ready to make, with little effort, prevents me from falling into my old habits too.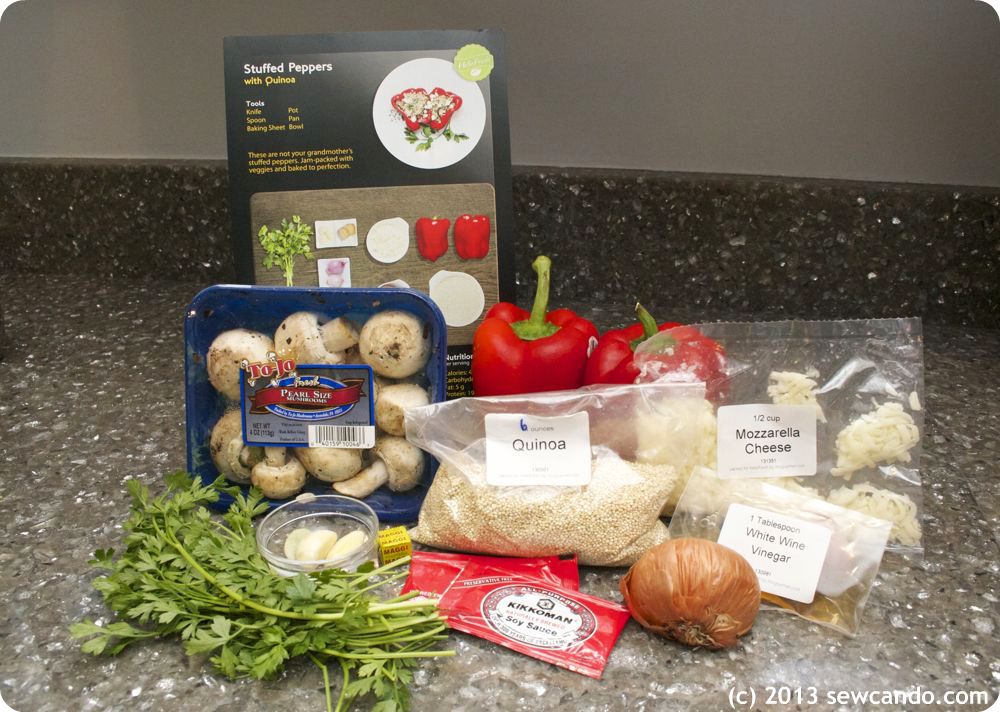 I also like that it's flexible - you can pause or stop at any time. We'll be out of town for my sister's wedding, so I just paused it for that week and we'll be back to our usual schedule the following week.
We get the Veggie box, since I'm a vegetarian, but if you do the Classic you can even pick your 3 meals from 5 different options. And they let you know what's coming up in the next week, so there's no surprises when your delivery comes.
Stuffed Peppers with Quinoa - we LOVED this!!
A lot of the recipes can be done with a single pan and the steps are laid out so while one thing is cooking, you are prepping the next part. It definitely makes things more efficient for me (the resident lazy chef).
Yes this is me cooking dinner - amazing I know;)
We've been doing it for 7 weeks now and we've had different meals every time. The food has been great too. It's gotten us to try things we normally wouldn't and ingredient combinations we'd never even dreamed of - and it's all been tasty. You can even give feedback on the meals to help shape what comes in the future.
Cauliflower and Mixed Mushroom Stir Fry
And thanks to the giant recipe cards, I can recreate the meals on my own too. Last night I made Grilled Cheese Fusilli, which was one of the meals in our very first box. It was a hit again and making it was familiar so it didn't feel like work.
It's been a real eye opener for me to make so many new & interesting meals and have them look so nice when I plate them myself: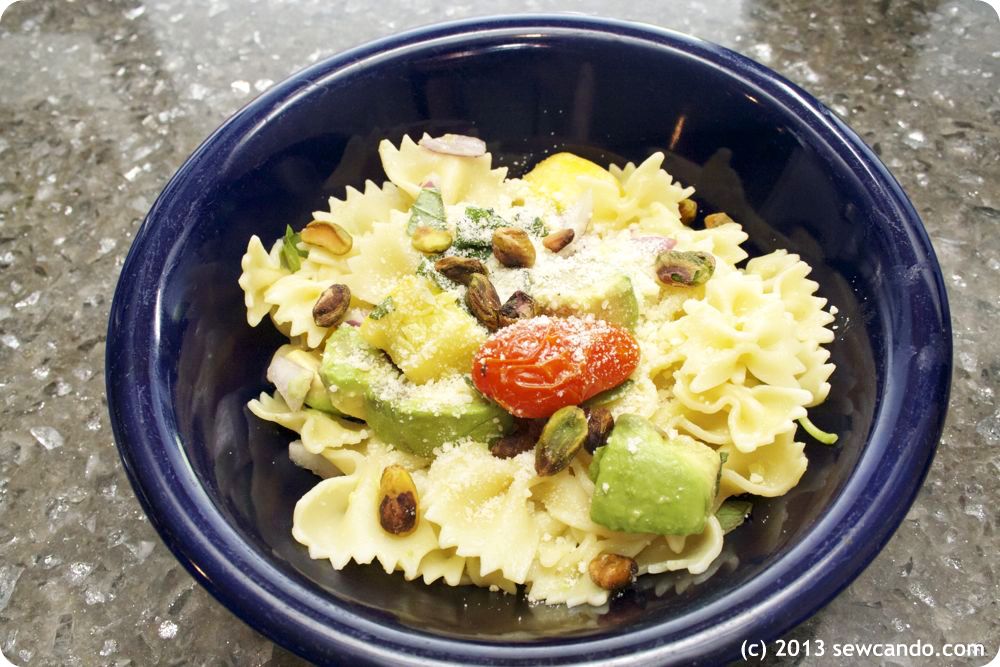 Avocado Basil Pasta that I made!!
There's a $20 discount code:
AHELLOSUN
for first-time orders through August 16th:
And ...
One lucky Sew Can Do reader will win a
HelloFresh Classic or Veggie Box!
a Rafflecopter giveaway
And for everyone who enters & doesn't win,
HelloFresh plans to provide a special offer code just for you.
Good luck everyone & happy cooking!!
I was already a paying Hello Fresh customer prior to this review. I was not financially compensated for this post and received a complimentary box to review through the subscription I pay for weekly.
The opinions are completely my own based on my experience.
I am an affiliate of Hello Fresh.
For my complete disclosure policy, click here.