A few weeks ago I shared some info on one of my newest sponsors, Adirondack Patterns and Handmade Babies. Today I'm going to show my results with using one of their pattern sets and share how the process went.

I'd never made a doll with a sculpted head or sewn on hair before, so this was a new experience for me. I'm not a sewing novice, but I am self-taught with making toys, so I was curious to see what this would teach me.
I tried out their Large Waldorf Doll Discount Package. This included a pattern to make the body, face, dress and two ways to do the hair (crochet and non-crochet):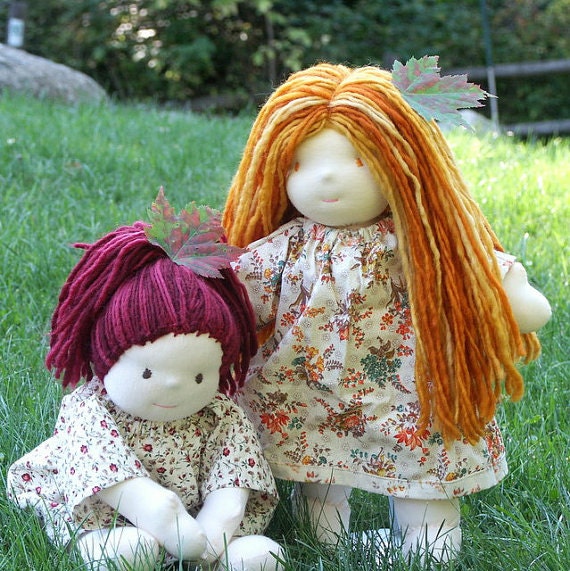 I'd always wanted to make a Waldorf Doll, since buying them can be pretty expensive - most large ones like this can cost over $100! Using this pattern bundle and some basic materials is a lot more affordable and there's the added bonus of picking your own skin tone, hair color, etc. to make it look exactly how you want.
The doll pattern & instructions made it quick to put the doll body together. There were some handy tips for stitching & cutting to make things flow well.
I liked that the body is jointed so the doll will sit and had some nice details like the shaped ankles:
I was a little nervous before I started the head sculpting, but this was broken into simple steps, with really clear photos of each step so it went surprisingly fast.
The tricks to sculpt the face were really clever. The nose, cheeks, head got nice definition as a result.
I don't crochet, so I used the non-crochet hair method. Again, the method used to attach the hair was one of those "Ohhhh, that's so much better than I'd have done it" techniques and can be styled into ponytails or with barrettes or hairbands.
The dress was super quick to make & I could see making slight modifications to it to make a bunch of outfits for the doll. I especially like that the style has an elastic neck opening so my 3 yr old can dress & undress her without getting frustrated.
Since this was my first attempt, I went the cheap route and used materials I had on hand. So instead of a fancier organic interlock cotton, wool roving and wool yarn, I used a premium soft peach anti-pill fleece, cluster fiberfill and acrylic yarn. On my next one I plan to upgrade to the nicer materials to make a more high end version, but I was really pleased with the end result of this one. Now the next one will be even better!
Adirondack Patterns and Handmade Babies
sells
patterns for several Waldorf style dolls besides this one. I really like these styles too: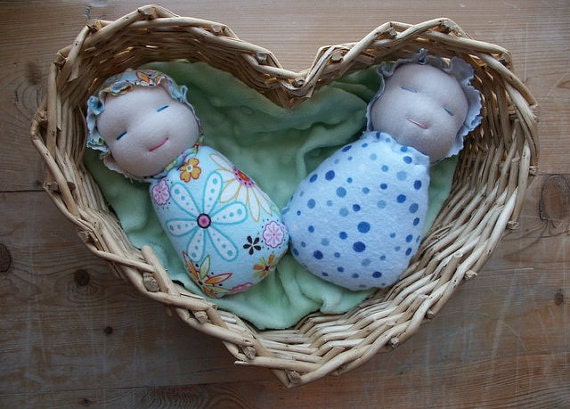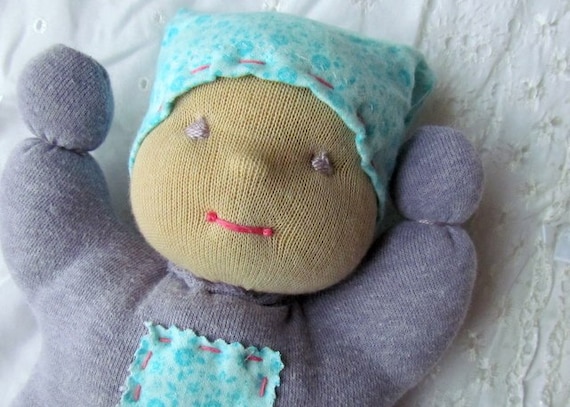 They also have patterns for knit & crochet wearables, cloth diapers, children's accessories and offer
completed
Waldorf Inspired Dolls for those who don't sew. I'd definitely

use their patterns again and look forward to making more lovely dolls with them:)
I was not financially compensated for this post. I received a free pattern to review and use with materials I purchased myself. The opinions are completely my own, based on my experience.