I have always wanted to have some custom stickers made for Sew Can Do. Seeing my design in print would make me feel like I'm in the big leagues (even though I'm still little old me). I'd put stickers on all my Sew Can Do-related stuff to look and feel more professional. And by using online printing companies, it's gotten easier for everyone to snag that big deal look, no matter what size they are. I'm excited to have PrintRunner sponsoring today's giveaway - one lucky winner will receive:
250 Printed Full Color Stickers
from PrintRunner!
Use them to style-up your blog related stuff, kick your business materials up a notch or just pretty up your personal things.
PrintRunner strives to provide the best value and high quality full color printing at an affordable price. All their services are done in-house, right here in the USA. And not only do they do custom stickers and business cards, they also offer other things that are perfect for your small business or blog, like bumper stickers, hang tags and holiday cards.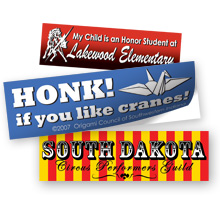 I love the idea of stickers with my Sew Can Do design on them. I'd use them on packages, my patterns and on handmade gifts.
Tell me what ways you'd use your custom stickers if you won. Be sure to include an email address if it's not on your profile.
For Additional Entries (leave a separate comment for each one):
- Follow Sew Can Do on Pinterest
The winner will receive
250 printed, full color stickers!
Prize Details: Sticker size 2"w x 3.5"h, printed on premium sticker stock, 4 color process (no proof and no design services are included), ready to ship in 3 business days.
Thank you to PrintRunner for providing this fabulous prize, I will receive a set of custom stickers for hosting this giveaway and am super excited about them too.
Giveaway is CLOSED will be open until 11:59PM EST June 8, 2012. Giveaway is open to residents of U.S. only, over the age of 18yrs. Void where prohibited. The winner will be chosen at random and announced later that week.

Good Luck Everyone!