Want to find out more about CraftShare? Read On!
2010
June 1-19th
Unusual Fabric Product
s

Here are some of the blogs that shared their crafting expertise: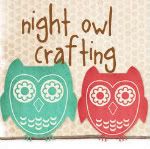 Want To Share Your Craft?
If you've got a tutorial idea or expertise that fits in one or more of these categories, contact me at info@sewcando.com. I'm always looking for special guest posters, so even though CraftShare is over, I'd love to have you join in anytime of the year!
I'm also looking for advertisers and giveaway sponsors

Got a product or shop that relates to any of those categories? Let crafty readers know about your products or shop and gain some perfectly tailored exposure by advertising on Sew Can Do. Contact me & we can figure out the best way to showcase what you've got.