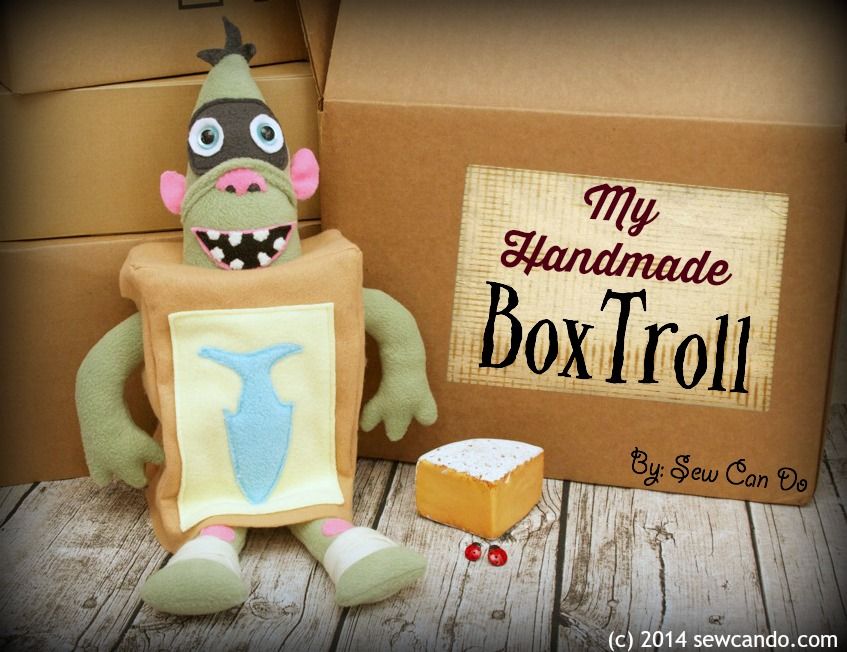 After all the computer brouhaha around here lately I almost didn't get today's project done, but since it was for my middle guy's birthday last Friday I was determined to finish it: My Handmade BoxTroll Plush.
We took the kids to see The BoxTrolls movie last month and we all loved it - and no this isn't a sponsored post where I'm paid for this project or rave about the movie. Its sweet story about accepting differences & being willing to change, plus the fantastic stop motion animation made it a fast favorite, but I was a little bummed there wasn't much in the way of merchandise. Another current kid's movie that I'm beyond sick of seeing/hearing about everywhere (I'm sure you can guess so I'm not even going to name it) has merchandise up the yin yang, but this charming film just has a few books. My 5yr old wanted to wear a box and be a BoxTroll the day after we saw it, so I knew it was time to dust off my slightly neglected designing skills and make Fish the BoxTroll for them: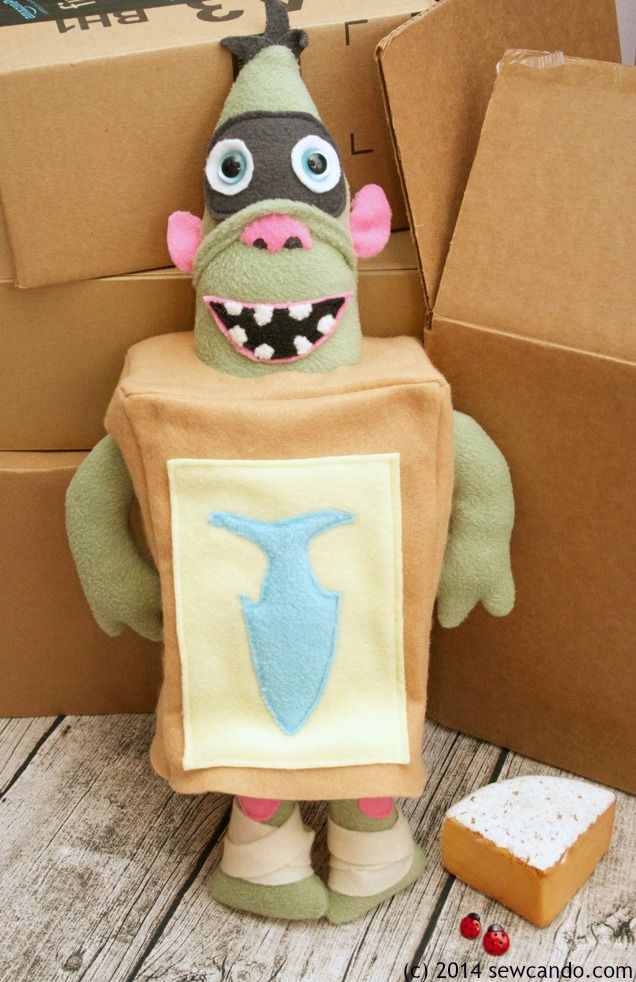 If you've seen the movie, you'll know that cheese & ladybugs are important snacks for the people & BoxTrolls of Cheesebridge;)
All the BoxTrolls were cute, but Fish was one of the key characters, so I decided to make him: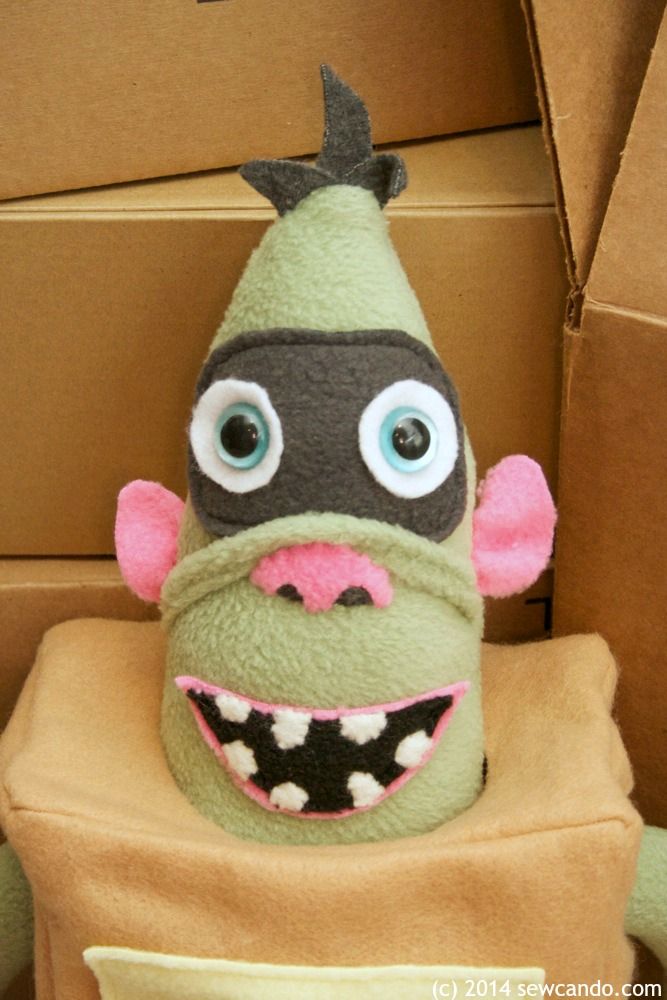 After studying his image a bit I drafted up a design and pattern pieces for his facial features and body and cut them out of scrap felt and fleece fabric I had in my stash (a perk from all my previous time fleece hat making):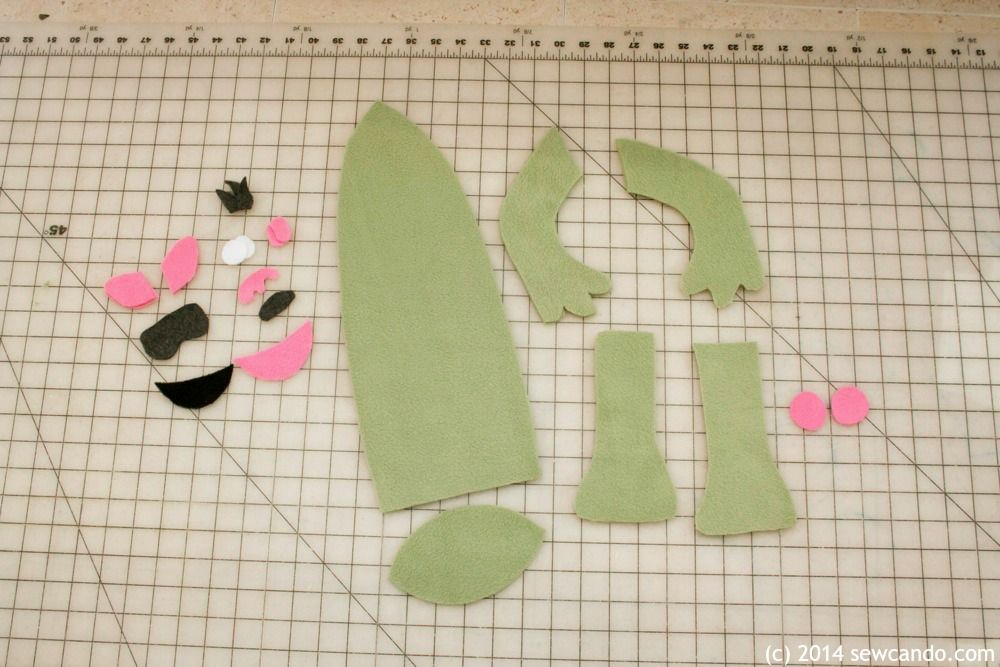 Fish's aqua colored eyes are a big part of his look, so I ordered some 18mm craft eyes for expression. I wanted to get the color just right, so I ordered the basic clear and then painted the backs with acrylic craft paint. I did two layers with a pearlized shade I had that turned out to be perfectly matched to what I wanted (fyi this is much cheaper than buying colored eyes and then you're not stuck with a dozen pairs that are all the same).
I stitched the facial features into place (the layered nose and teeth had to be done by hand) and then sandwiched the arms and legs between the front and back before stitching them together and adding an oval bottom piece so he would have dimension, but still be able to sit down.
The hand stitching of the teeth makes them look less perfect, which is more troll-like: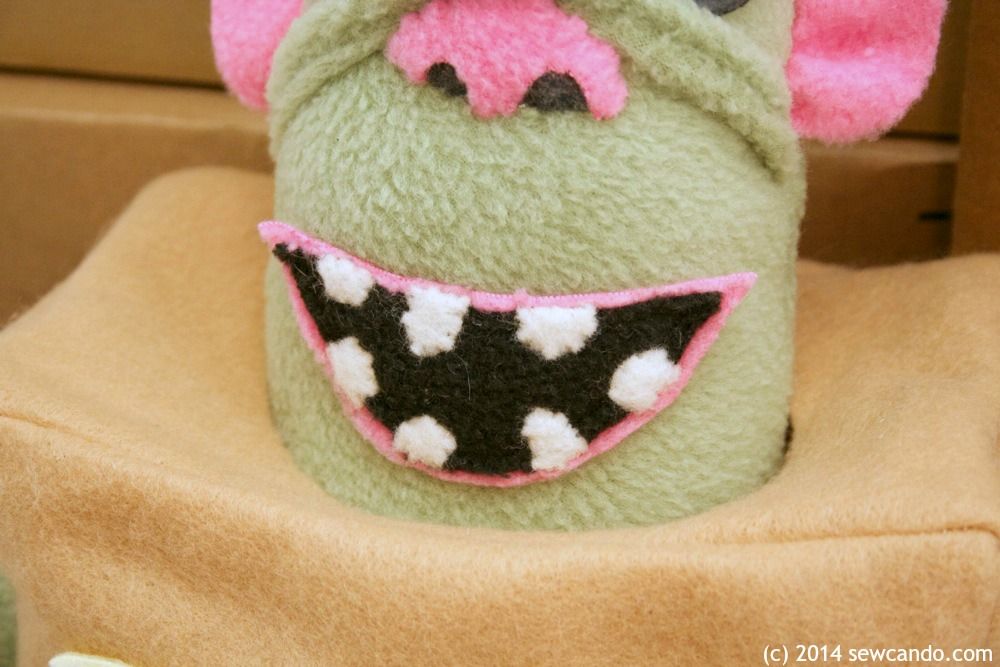 I wrapped his legs in some bandages from cream colored felt that I hand stitched into place: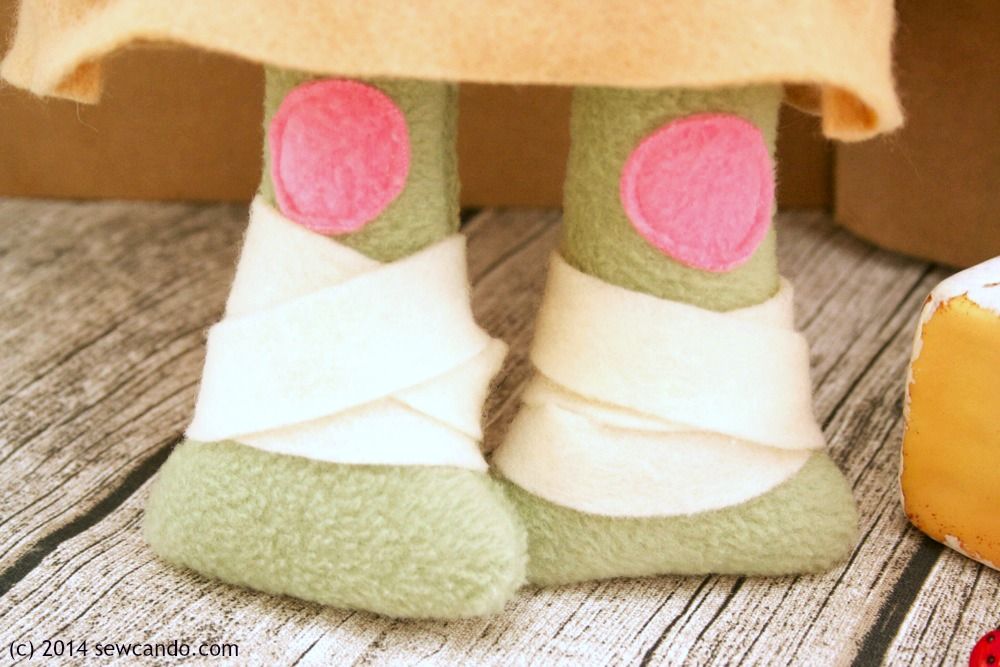 I made Fish's box removable, since he goes box-less in parts of the movie too:
I made the box from tan felt rectangular panels with a layered appliqué "box label" of yellow felt and blue fleece for the quintessential fish part. I hand cut the head and arm holes after sewing the sides together.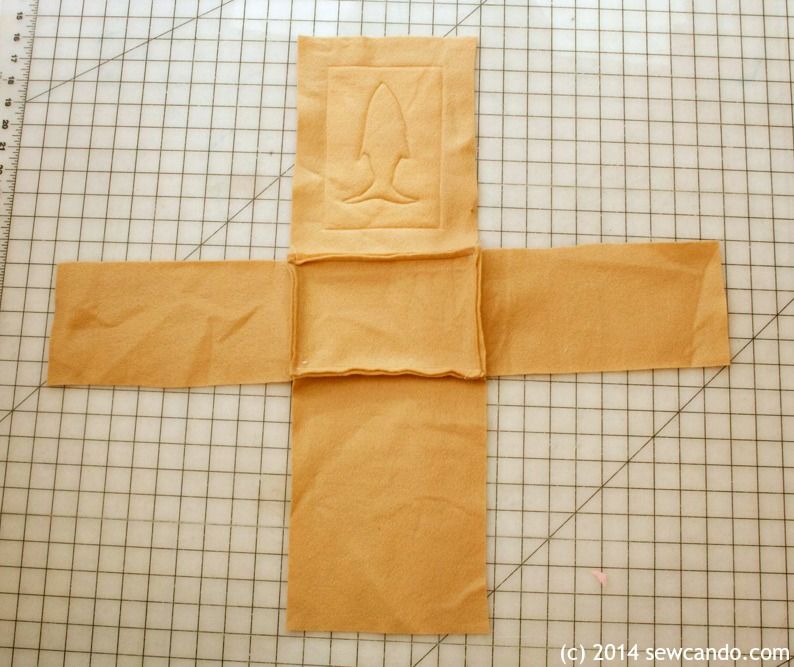 It did take a bit of time to put him together since I was creating him from scratch, but I'm pretty pleased with how he turned out and he's cuddly soft. The kids really loved him and he was a big hit when the birthday boy came downstairs and saw Fish waiting on the kitchen table. Of course he wanted to go see the movie again, which we did in honor of his new friend. Now he chats to Fish whenever he sees him and giggles whenever he says the word jelly;)