It's time for another edition of my new monthly feature: Free Pattern Finds. It's a simple concept - I share details on free patterns I've found in my internet travels and add my experience trying them out. No sponsored or biased reviews, no blog tour that's really just an advertorial to buy a pattern. Some are be recent releases I've discovered, others (like today's) are oldies, but goodies. Either way these are patterns that don't cost a thing, so you can go grab 'em yourself for FREE!
Today's pattern is one that's been kicking around the internet for a while, but was first-try for me, the Izzy Top by Climbing the Willow. Note: this blogger has deleted her site, so the link goes to the last place I was able to find this pattern.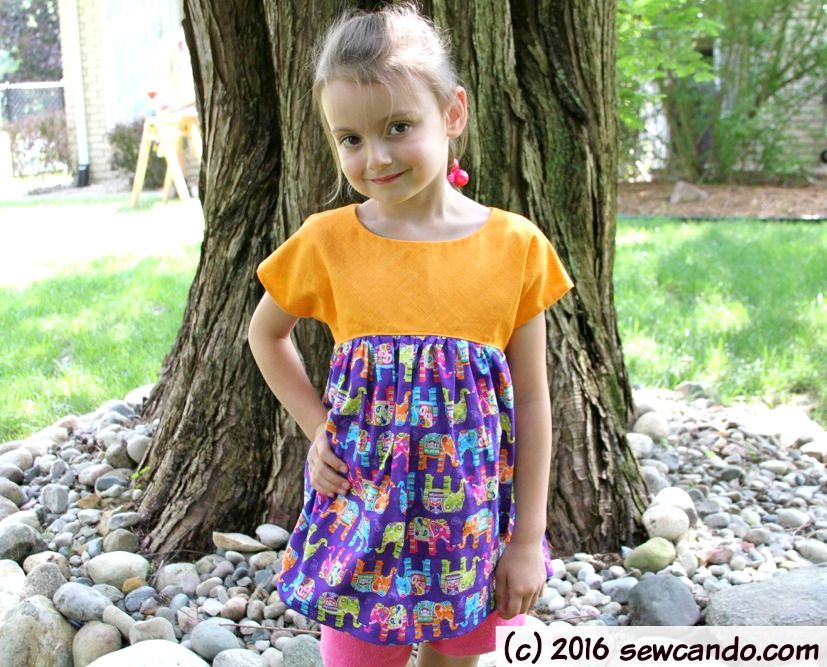 Pattern details: This girl's top covers sizes 18 months to 12 yrs. It seems pretty true to size. It has a curved yoke, cute swing style and gathered front. It's meant for wovens.
I used these colorful Elephants on Purple and coordinating Sketch semi-solid cottons by Timeless Treasures. The vibrant colors really work well with the proportions of this top.
I love when patterns that make it easy to put several prints together. I just had a heck of a time trying to get the fold marks ironed out of my fabric - they did not want to budge!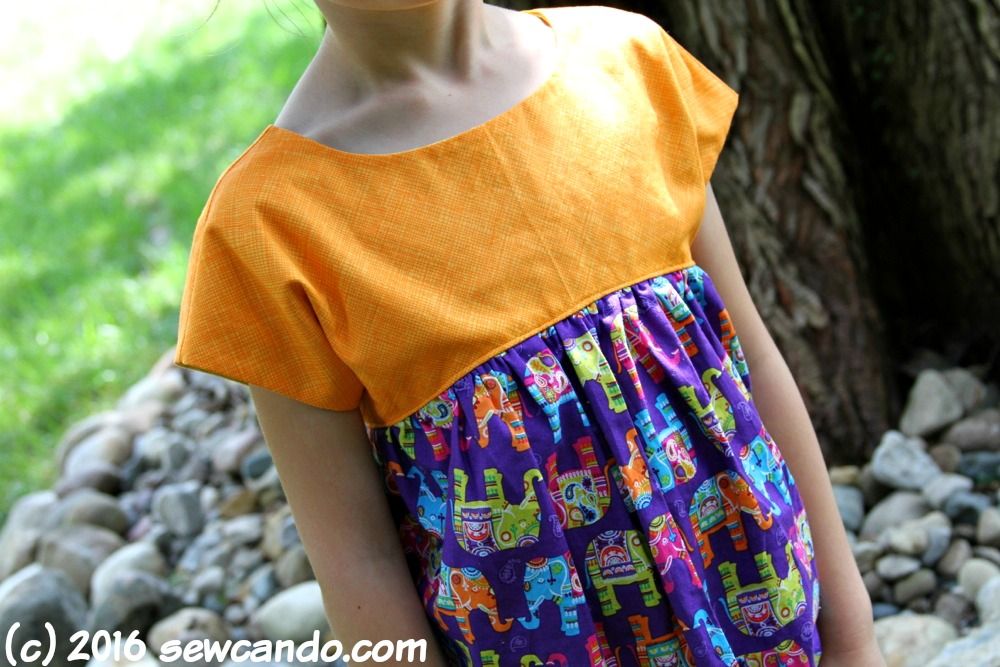 I seriously love the colorful elephants of this fabric though: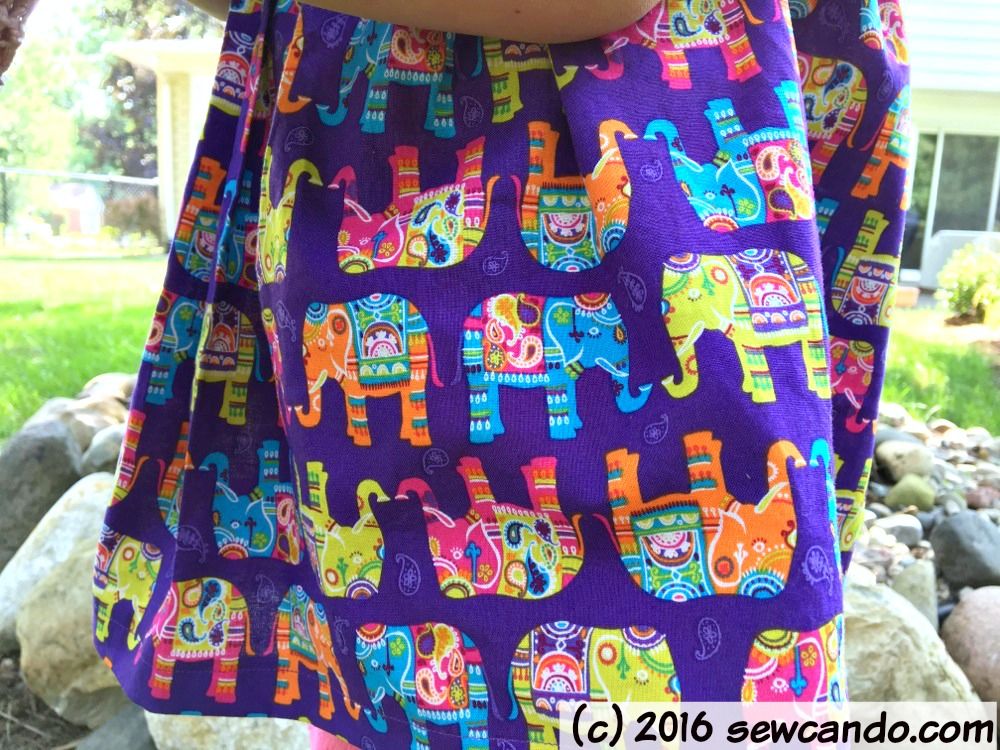 I liked that this top was almost fully lined for a nice crisp look inside & out: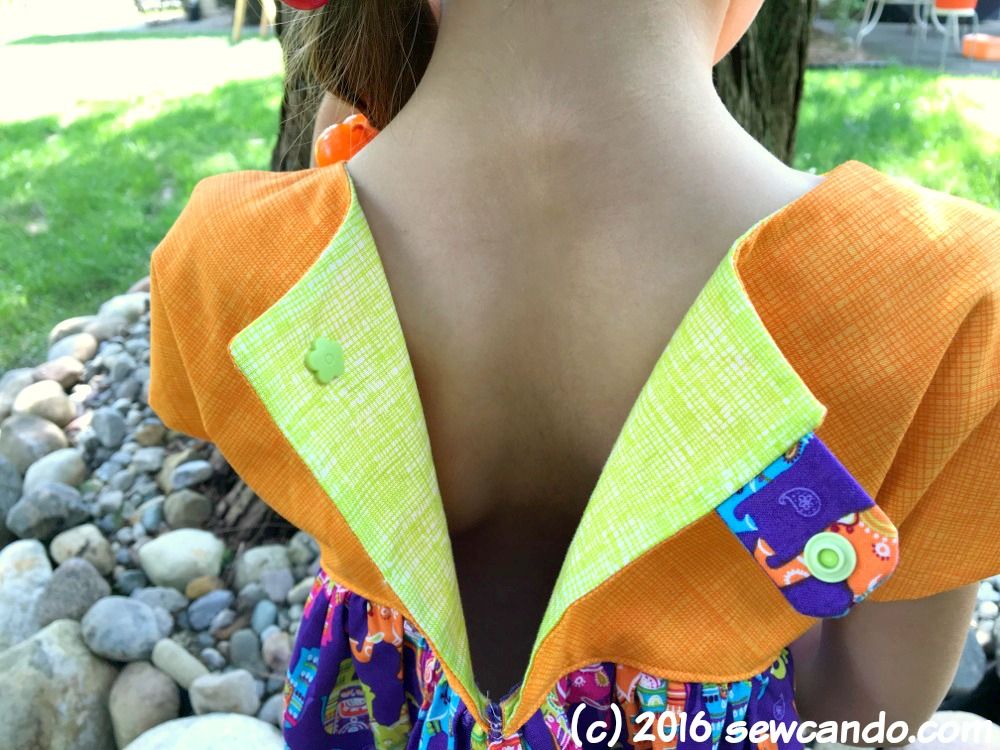 It has a simple back closure tab that can be done with a button or snap: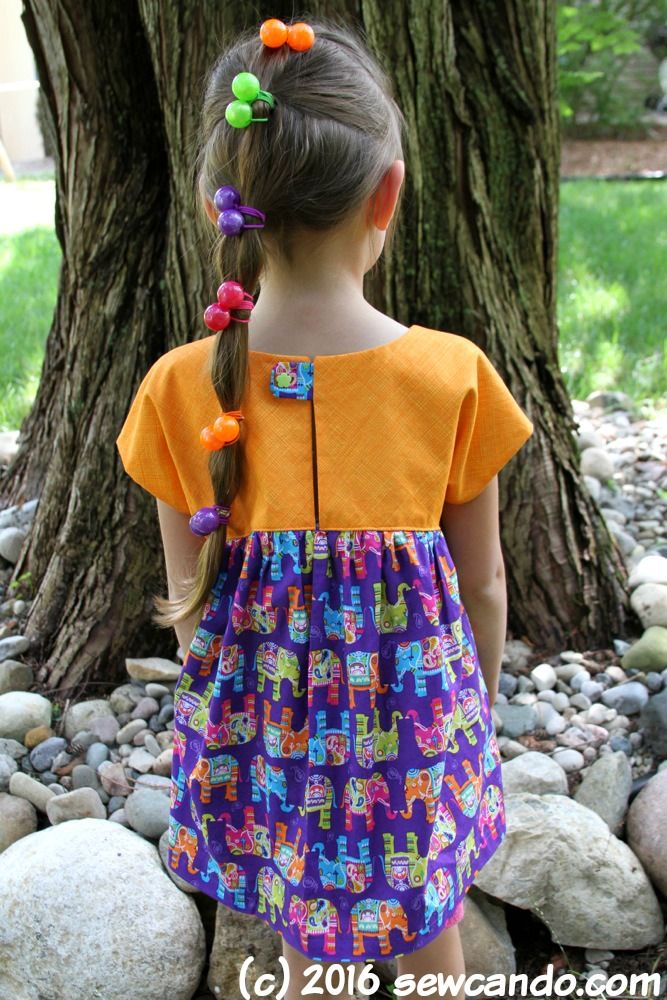 I went the easy route and did a bright flower shaped snap: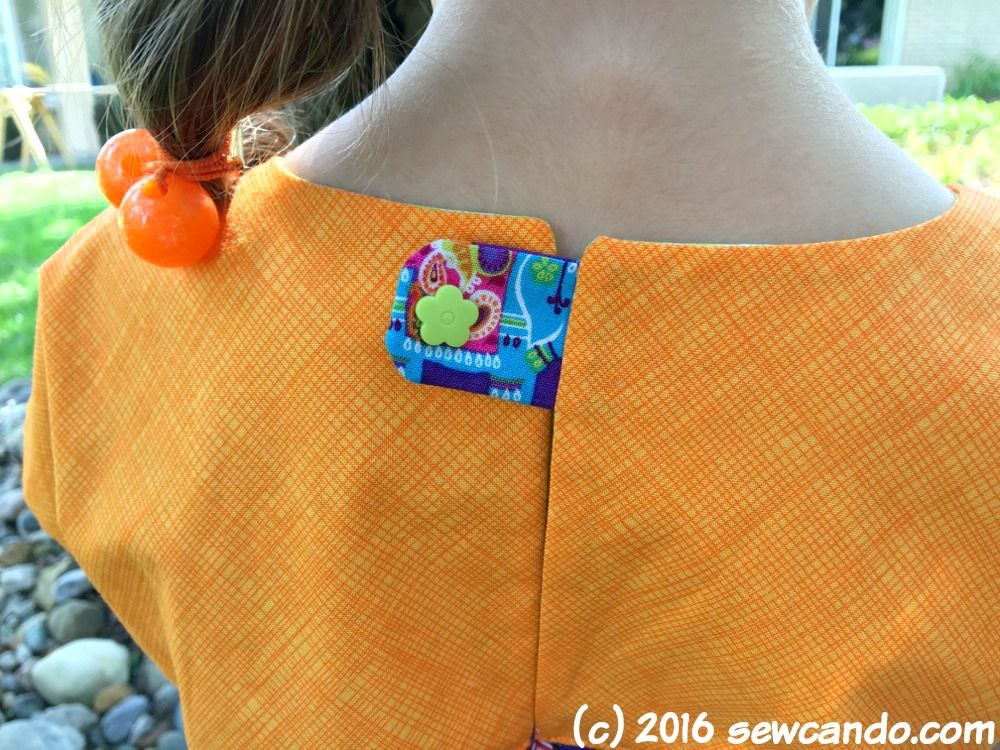 I also liked how well the neckline sits. So often they can gape or slip off shoulder when they're on the wide side, but this one was just right.
It's also an easy sew, so a good pattern for beginners. It can even be lengthened a bit to make a loose fitting dress. We paired ours with another free shorts pattern I'll be sharing shortly.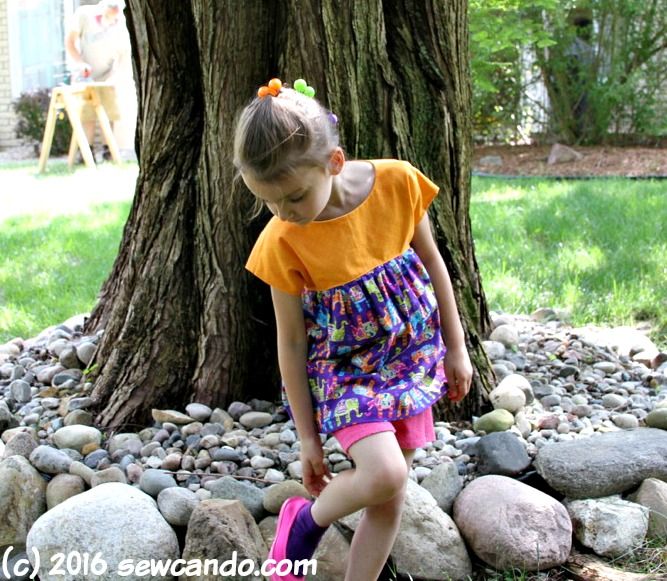 The Izzy Top pattern definitely gets a thumbs up from me.
Got a freebie pattern find you love? Share it in the comments so we can all try it out!