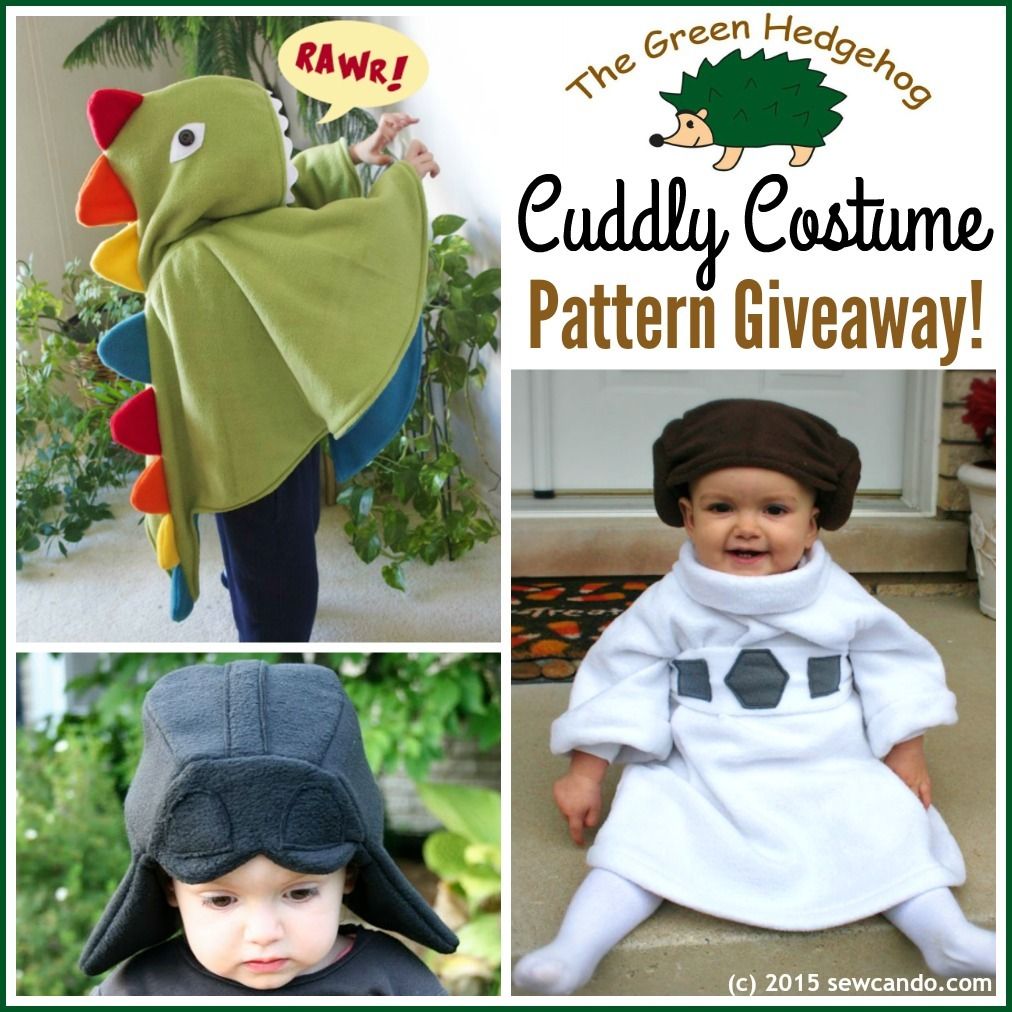 Want to make some Halloween costumes that are cute, cuddly and a bit more unique than the usual store-bought patterns? Then today's giveaway is for you! I'm giving away some prize packs of my most popular PDF patterns that will make your little ones look adorable and stay warm this Halloween. TWO winners will get each of the following patterns from my shop:
The cuddly and comfy Dynamite Dinosaur Cape Pattern....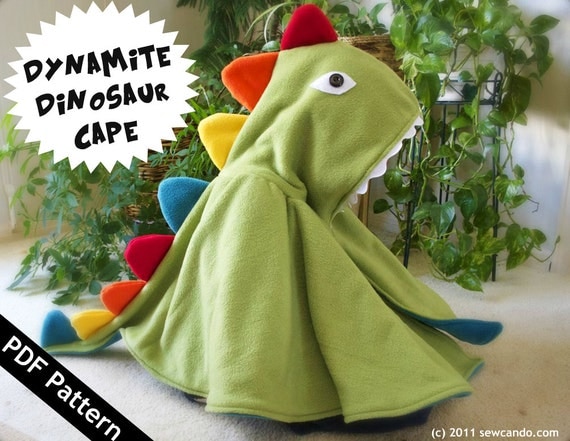 Fierce or friendly, this dinosaur look is fun and can be worn over any outfit - even coats:
It's easy to customize in your favorite colors and offers a fully lined design, complete with spiked tail and dinosaur "teeth":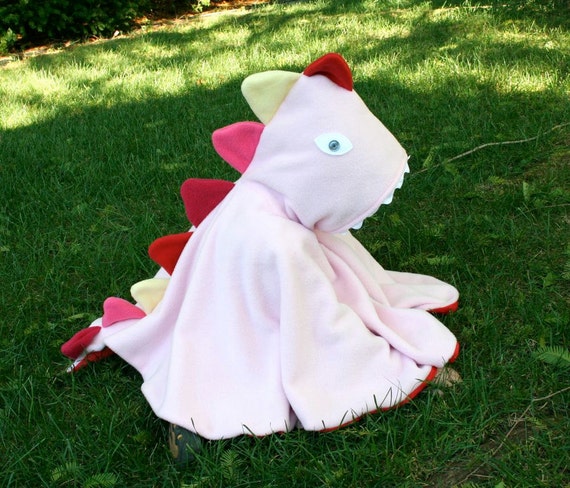 There's also the Little Space Vader Hat Pattern for an iconic
Star Wars-style fleece helmet: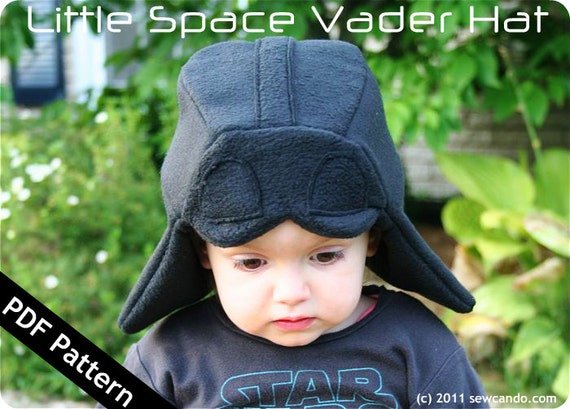 This cuddly hat design is sure to draw smiles and command people to "come to the cute side". Paired with basic black clothes, it's an instant costume look.
And there are the coordinating Space Princess Gown and Space Princess Hairdo Hat Patterns for a complete intergalactic costume: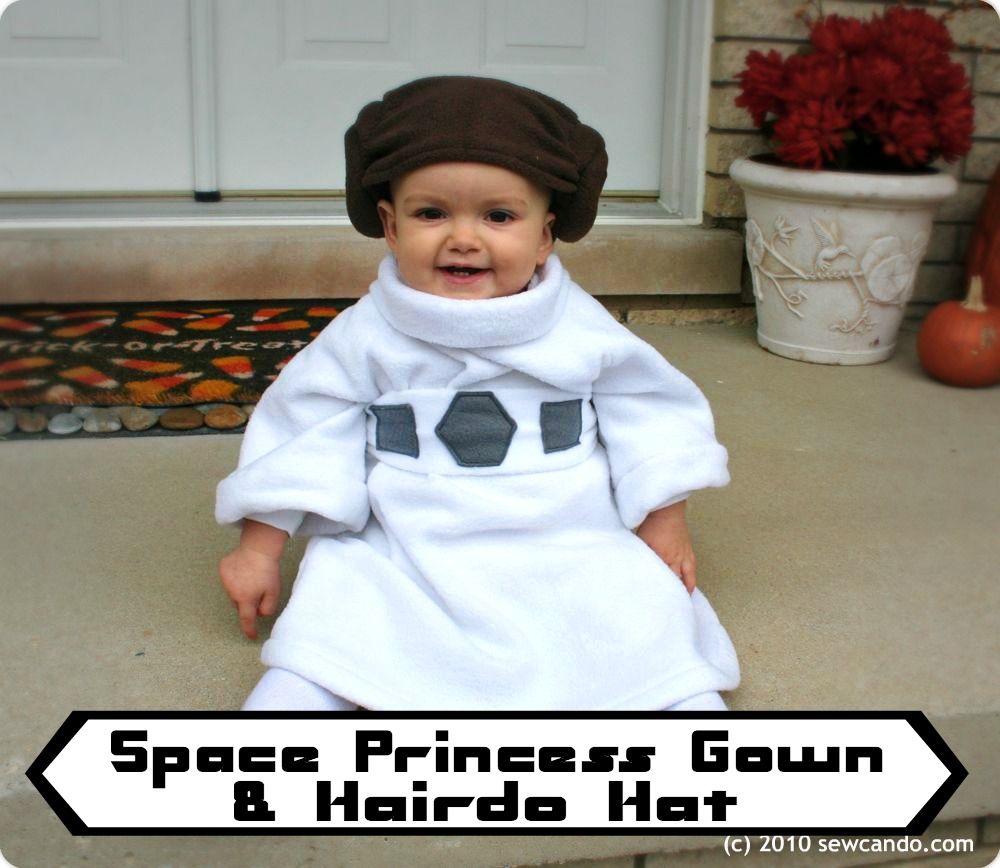 Now every little lady (even the bald ones) can have the iconic bun hairdo: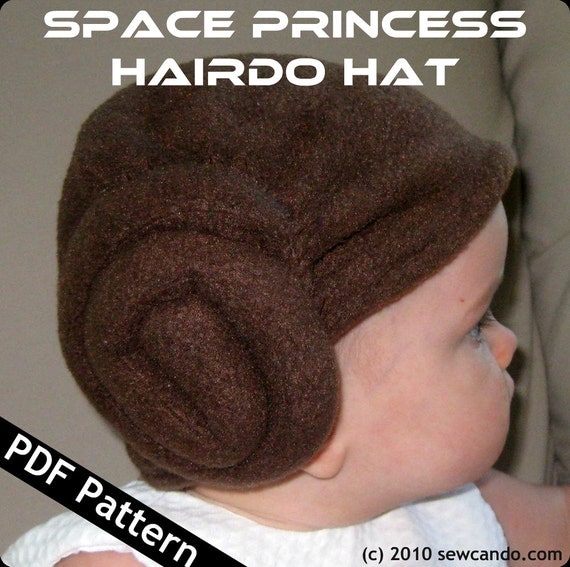 And the gown pattern has a great alternative use as an angel costume too: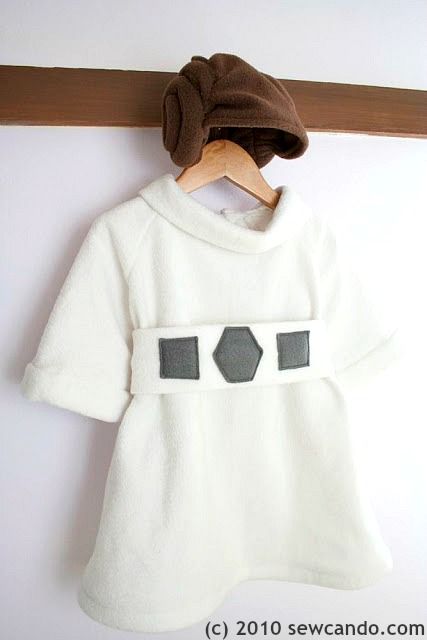 All these patterns are available in my shop, The Green Hedgehog for those who want to make 'em right away
.
To get a chance to win all 4 of these PDF patterns,